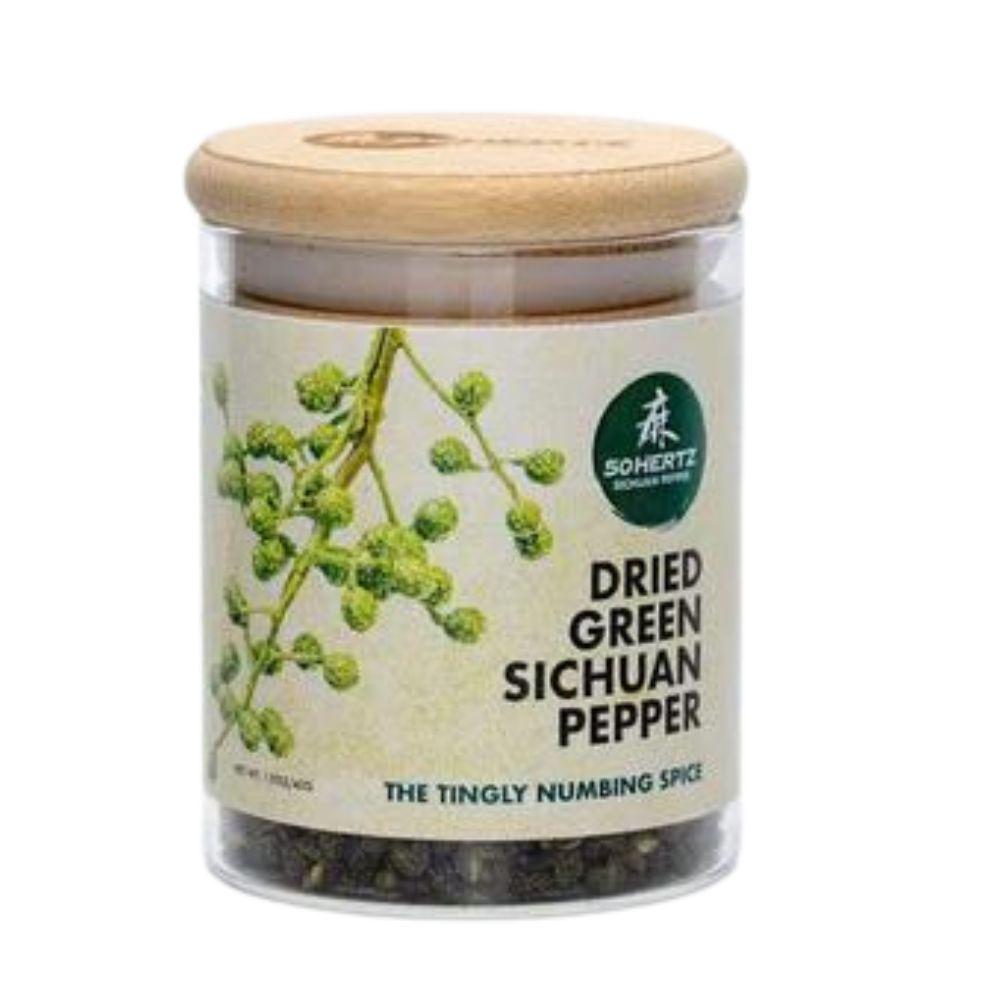 50Hertz Dried Green Sichuan Peppercorn
About this product
50Hertz' single-origin product uses the most premium variety which has the highest flavor content amongst all (notice the plump oil bumps on the shell). It is hand-picked by farmers in Chongqing, their founder's hometown. With its bright color, floral aroma, potent taste, and lack of black seeds, it is the crème de la crème of the latest harvest.
Flavor notes: Citrus (lime zest), fresh flowers, bright
How to use: When cooking, crush with a pestle, then lightly fry in oil or butter, and add to stir-fry, soup, stew, or baking recipes. When serving, grind directly on to foods as with black peppercorns. Try adding it to your table pepper grinder mix. Also, toast the dried peppers and then mix them with Himalayan pink salt to make a dip for deep fried chips and seafood tempura.
Storage: Keep our products in cool and dry places, avoid direct light. Refrigeration is encouraged to prolong potent taste and aroma.
Other Varieties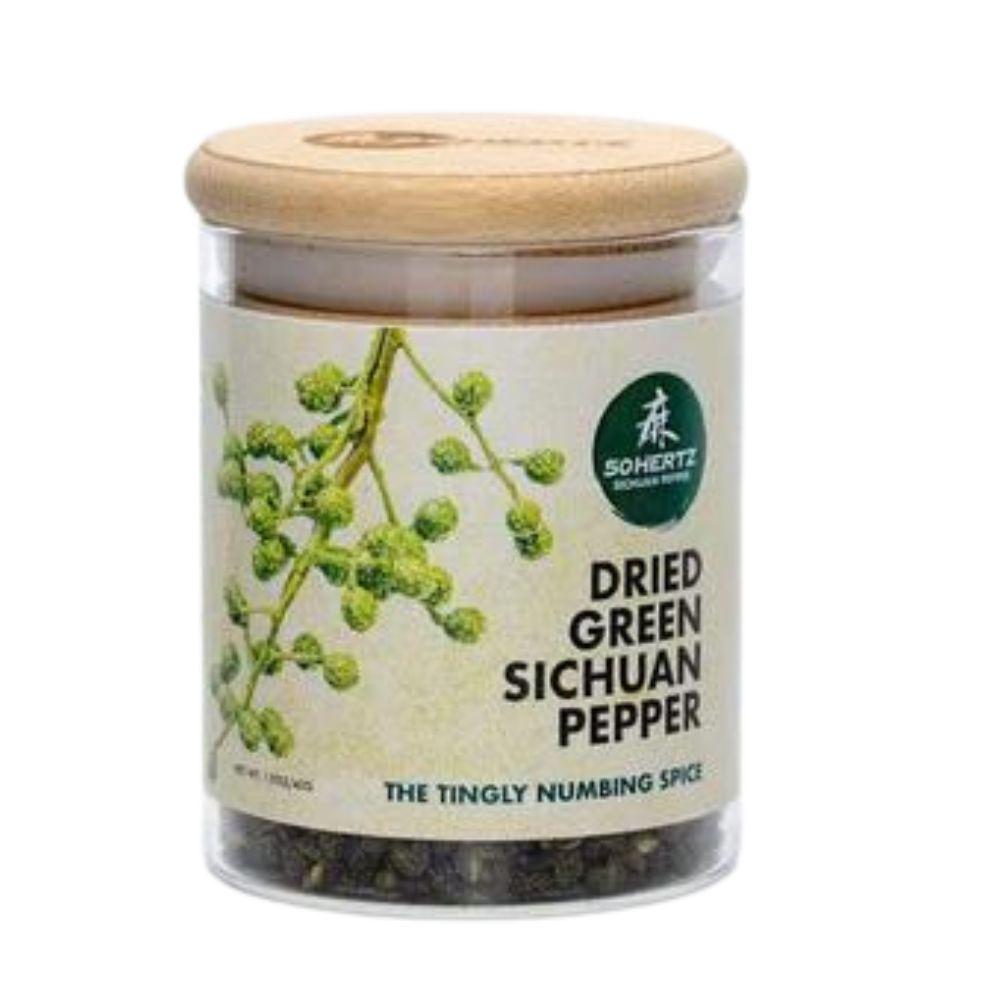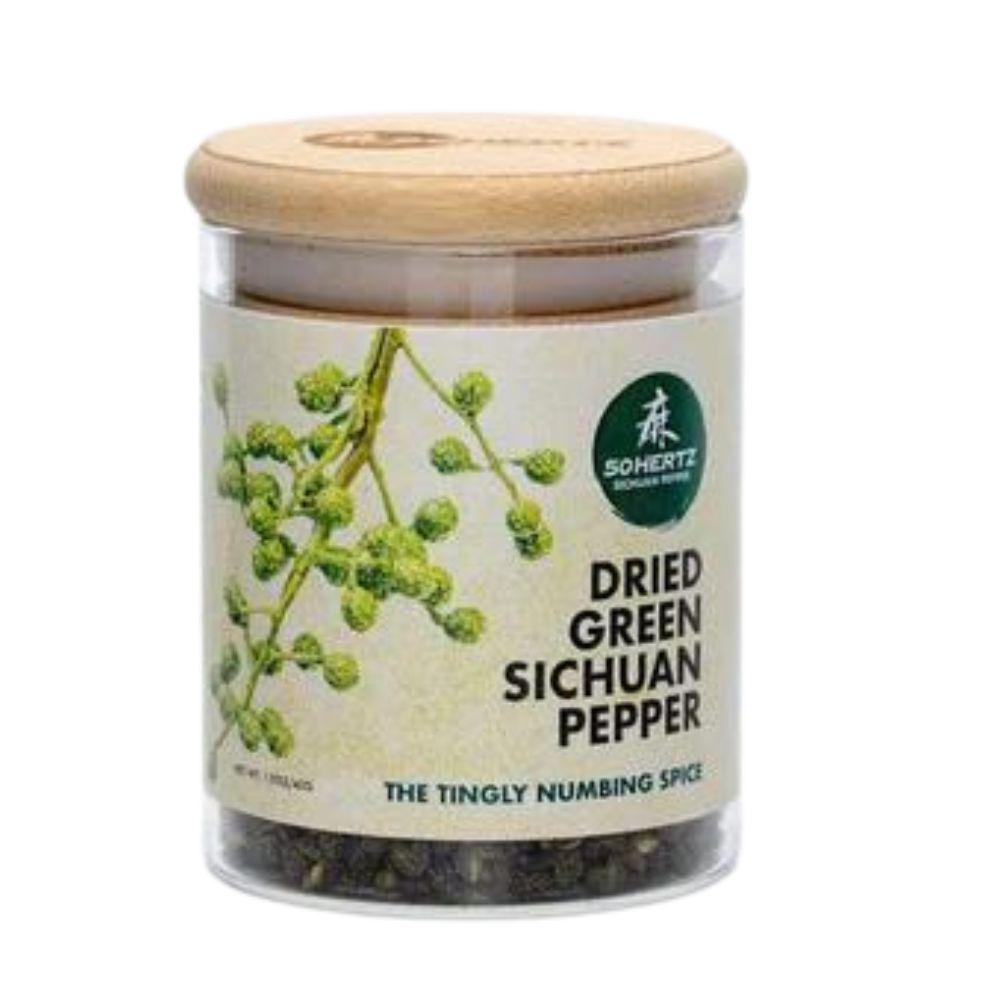 50Hertz Dried Green Sichuan Peppercorn