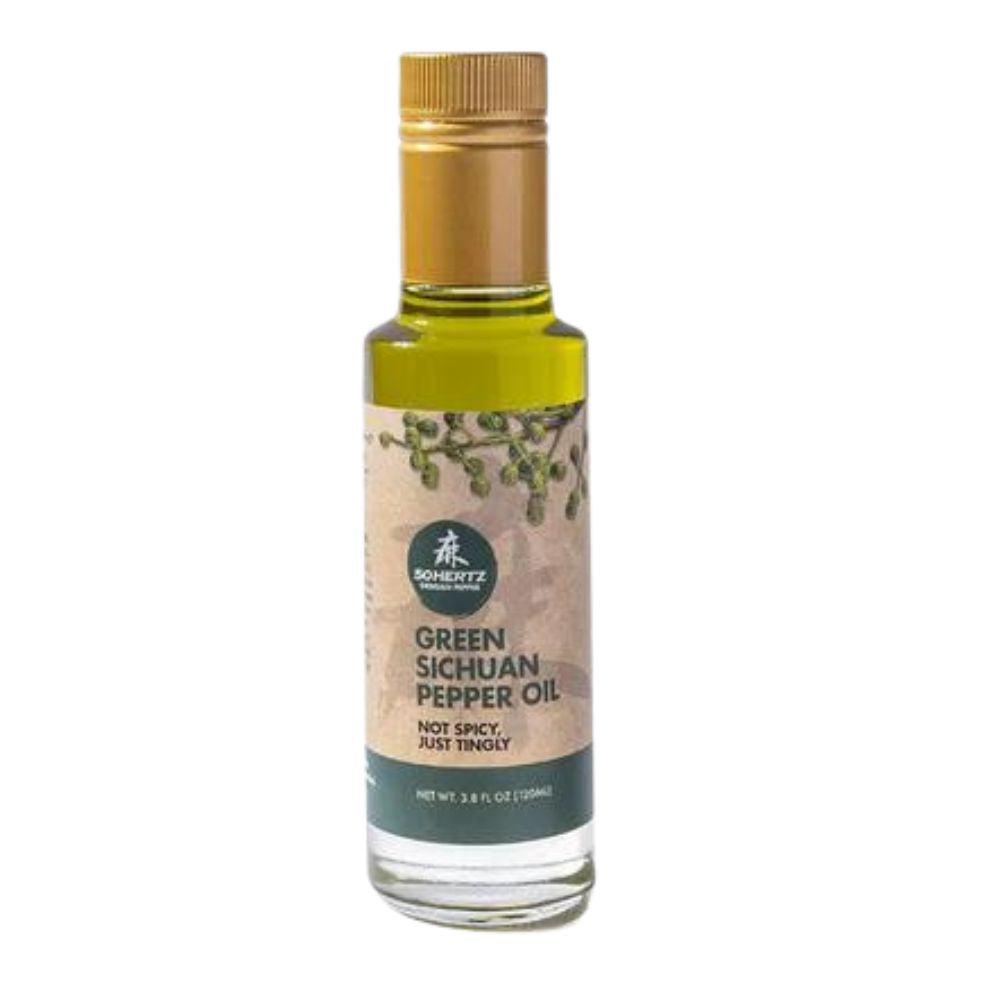 50Hertz Green Sichuan Peppercorn Oil
About this product
Flavor notes: Lemon with strong floral notes. The tingling level is comparable to the red. The citrus note makes it ideal for use with fish and seafood because its refreshing citrusy character helps reduce the fishy smell. It also works well with chicken and vegetables too, giving it a lively zing in soups, gravies or stews. A little goes a long way!
Red vs. Green Sichuan Pepper: Many people are unaware that Sichuan pepper comes in two varieties - Red and Green. They are not in different stages of maturity but two plants with distinct flavors (think of red wine grapes and white wine grapes). Both are native to Sichuan, and while the red ones have been used in cooking for thousands of years, the green variety is more boutique and has only become popular in China in the past 20 years.
Ingredients: First-grade, cold-pressed, non-GMO rapeseed oil, Fresh Green Sichuan Pepper
Storage: Keep in a cool and dry place or refrigerate to prolong life and aroma
Other Varieties
More details
When scientists at the Institute of Cognitive Neuroscience at University College London studied Sichuan Pepper, they found that the "frequency of the tingling induced by Sichuan Pepper was consistently at around 50 Hertz", giving rise to our company's name. 50Hertz sources its Sichuan Peppers directly from farmers. Sichuan peppers are handpicked as automation has not arrived. While avoiding the thorns, farmers need to work carefully to preserve the peppers and keep them intact. This also reduces the presence of stalks and leaves, ensuring better flavor. Handpicking requires a dexterous, attentive and experienced labor force - notice the sharp thorns on the branches in this short clip. Enjoy this precise & valuable art in each bite!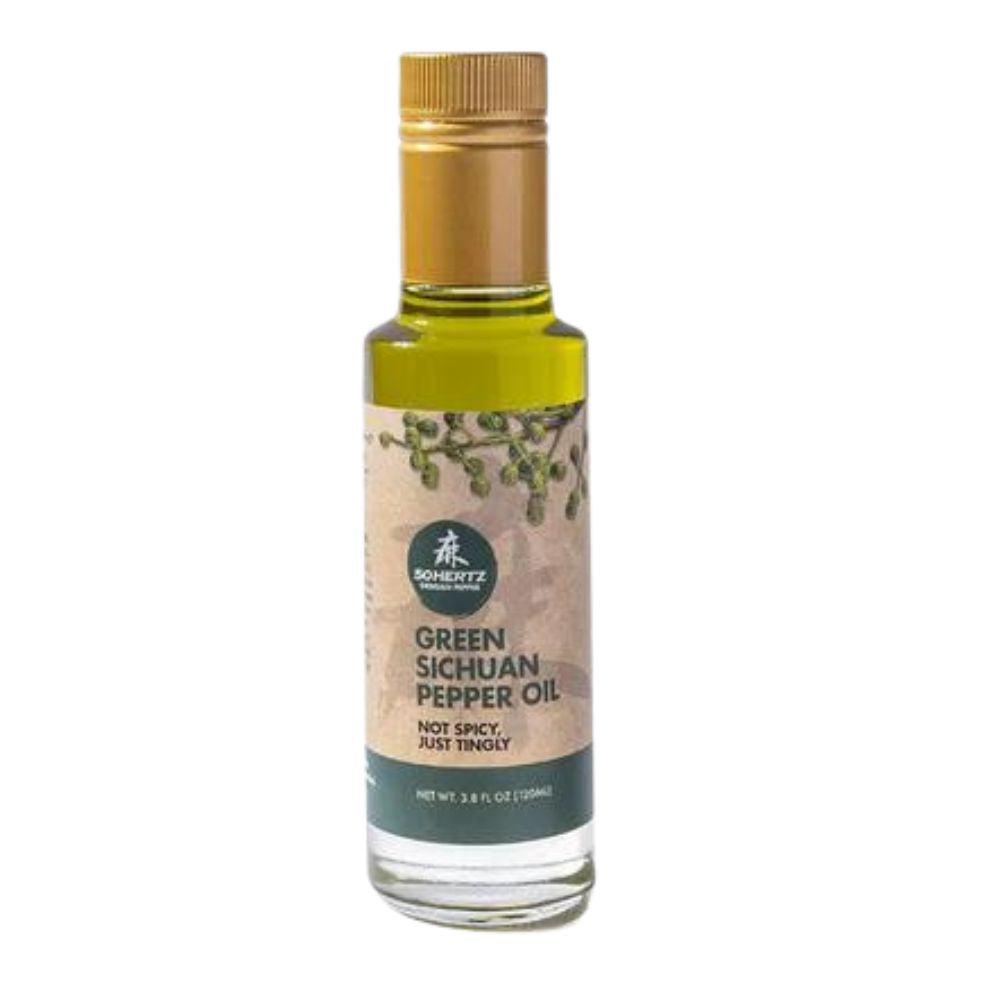 50Hertz Green Sichuan Peppercorn Oil