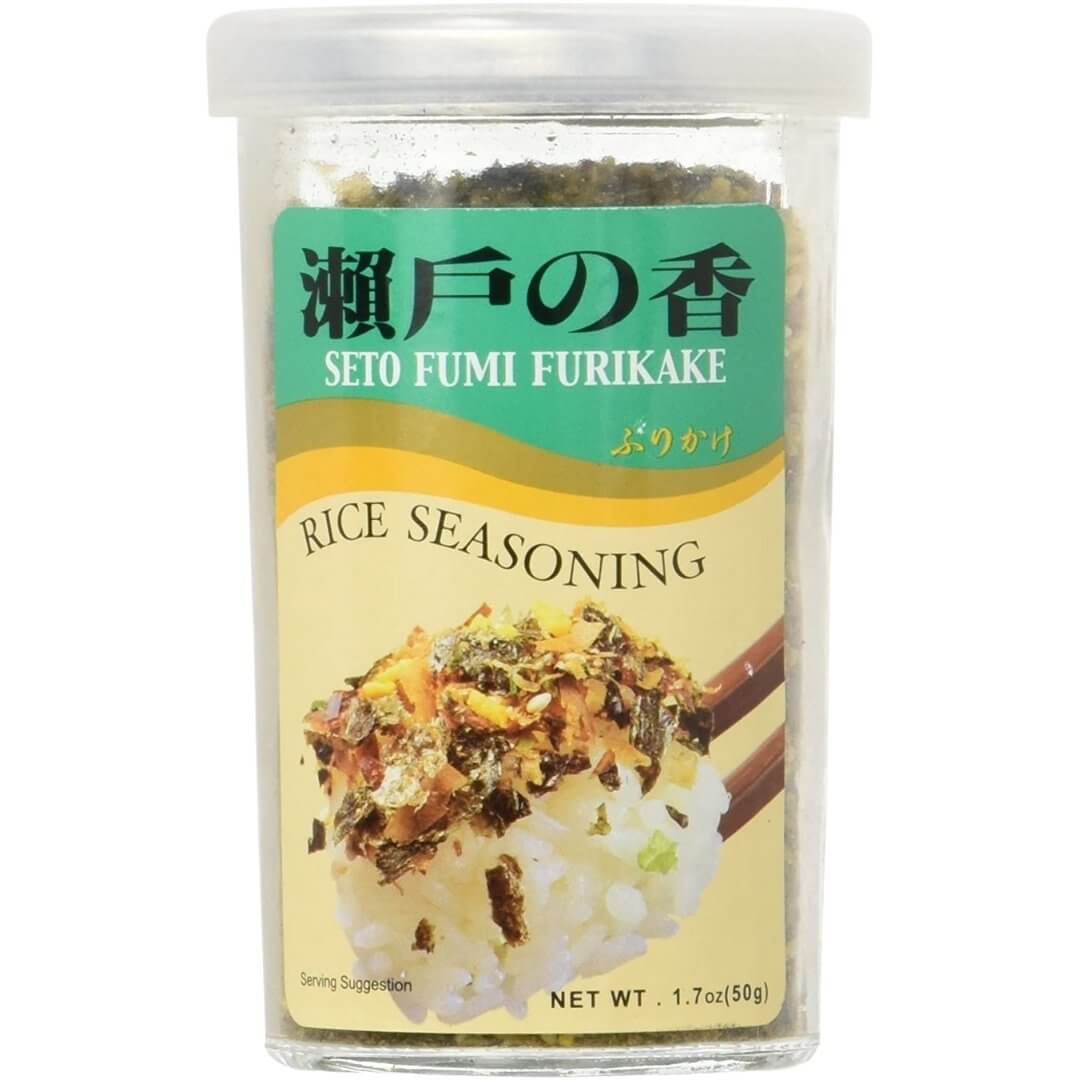 Ajishima Seto Fumi Furikake
About this product
Furikake translates to
"
sprinkle over," and is a staple in Japan.
It is
a dry condiment that is sprinkled mainly over rice, but you can add it to anything from vegetables, to fish, to noodles. Seto is a Japanese city from which this furikake flavor originated. It includes a mixture of bonito flakes, seaweed bits, and sesame seeds.
Prop 65 Warning: For more information, go to www.P65warnings.ca.gov
Other Varieties
More details
Sesame seed, sugar, bonito, seaweed, salt, cornstarch, lactose, maltodextrin, potato, egg yolk powder, soy sauce (water, soybean, wheat, salt), cooking wine, (water, rice, salt, wheat) sorbitol, beta-carotene (color), disodium succinate, malic acid, annatto extract (color), disodium inosinate, ascorbic acid.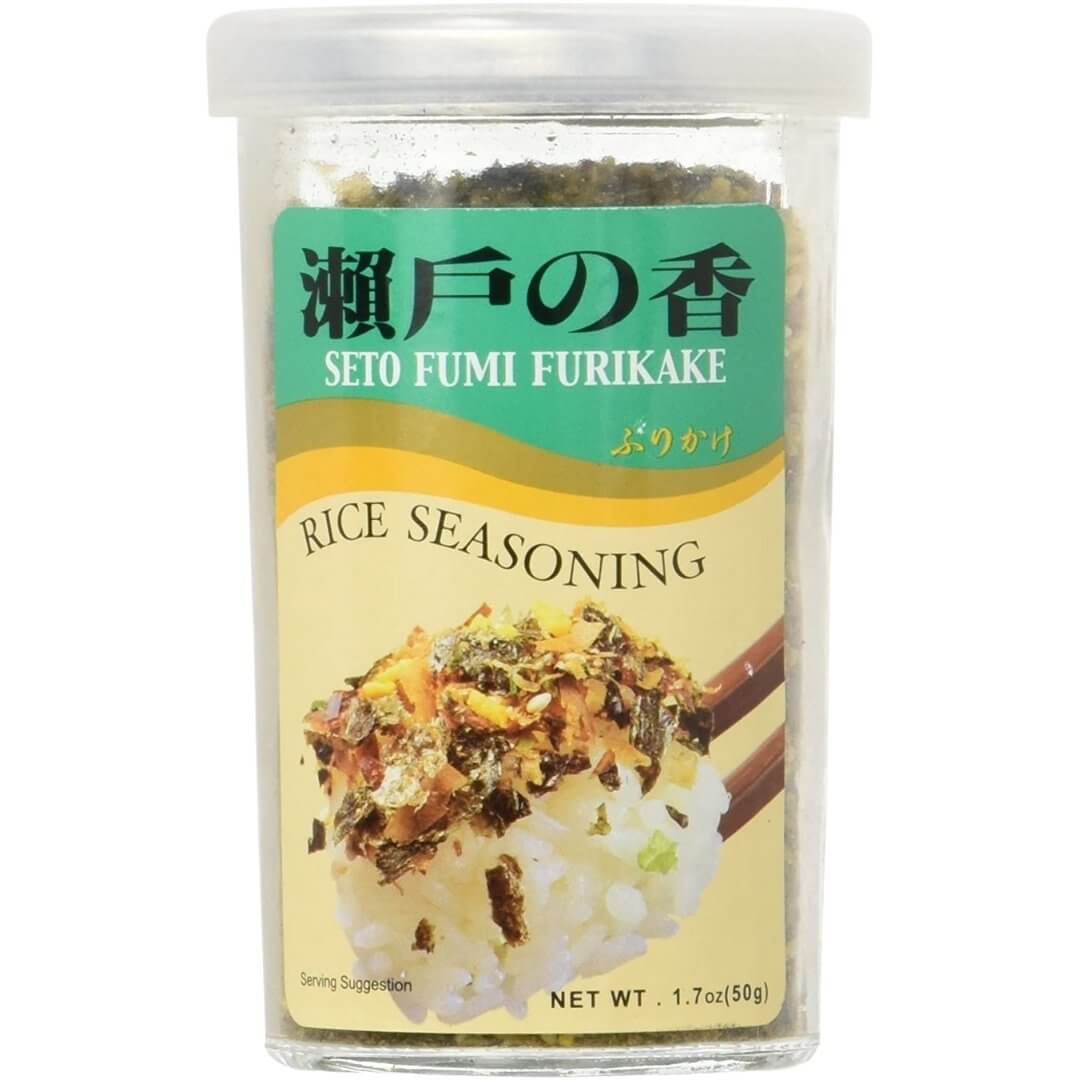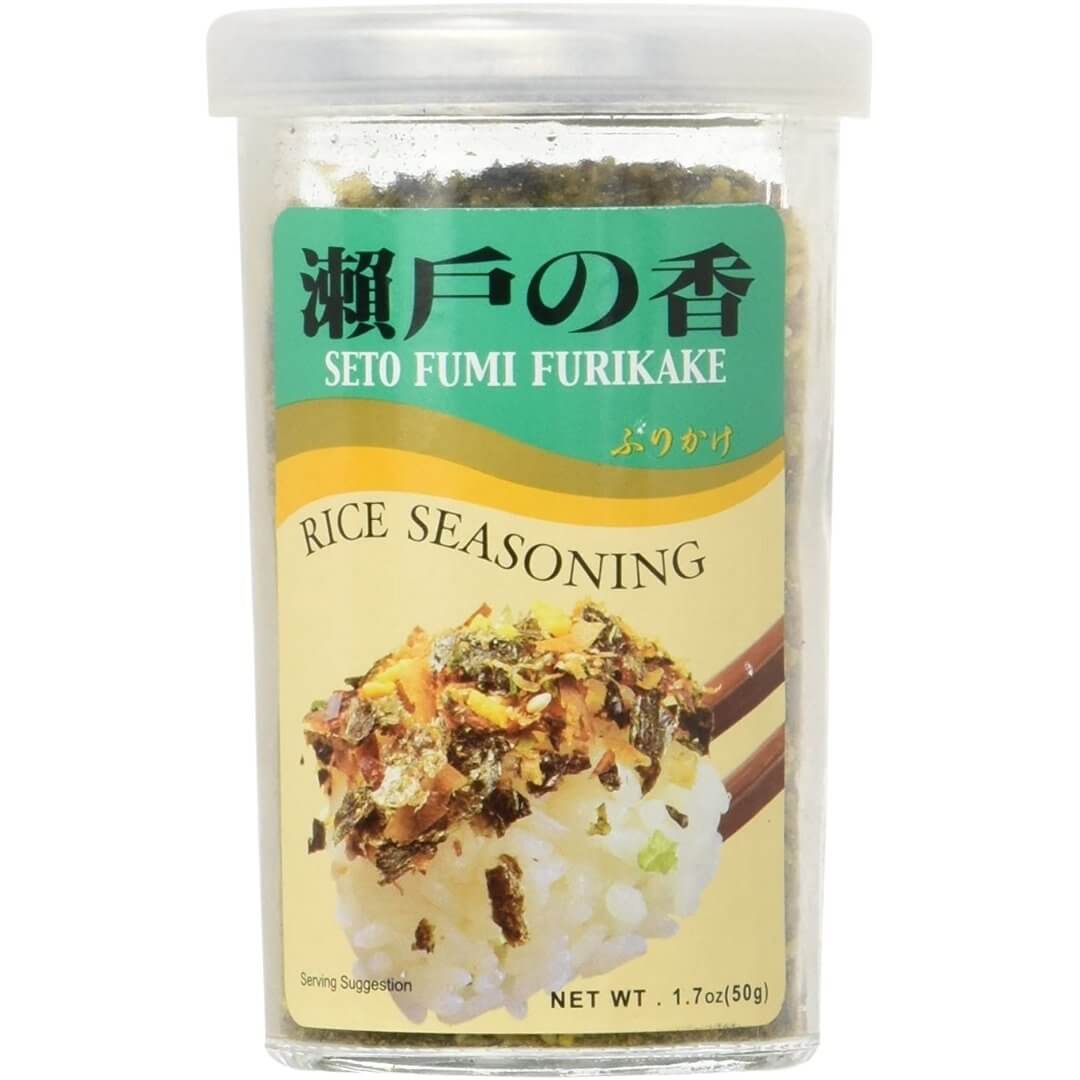 Ajishima Seto Fumi Furikake