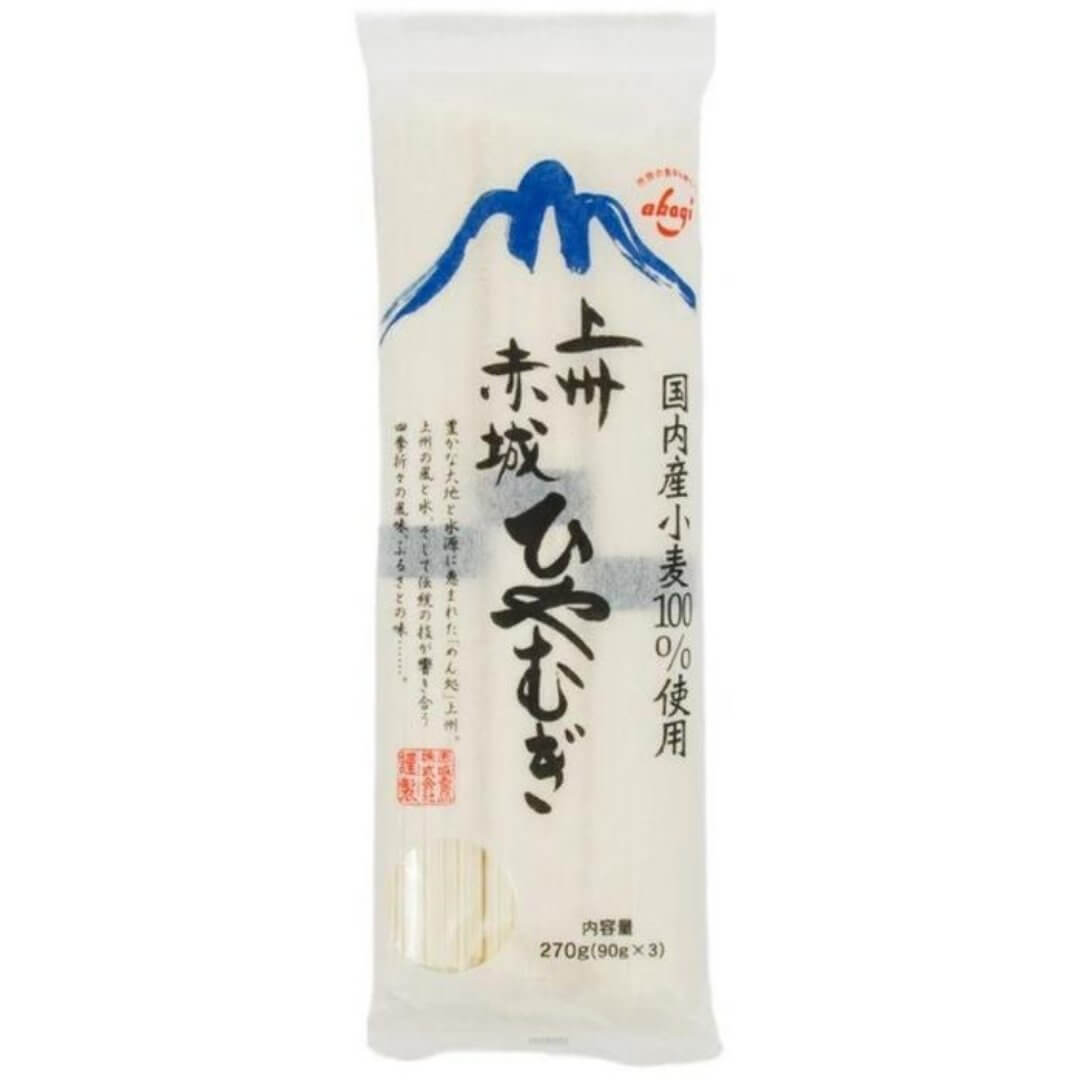 Akagi Premium Dried Hiyamugi Noodles (Medium Thick Noodles)
Out of Stock
About this product
Akagi Premium Dried Hiyamugi noodles are medium-thick Japanese wheat noodles, which sit between udon noodles and somen noodles in thickness. Serve the hiyamugi noodles in a similar way to somen or udon noodles.
Producer Akagi makes its noodles in Gunma Prefecture in central Japan, an area famous for its climate, abundant water and quality of wheat. This variety of noodles are made according to tradition traditional Japanese recipes, and packed in recycled paper packaging.
Other Varieties
More details
Wheat.
Wheat flour, water, salt.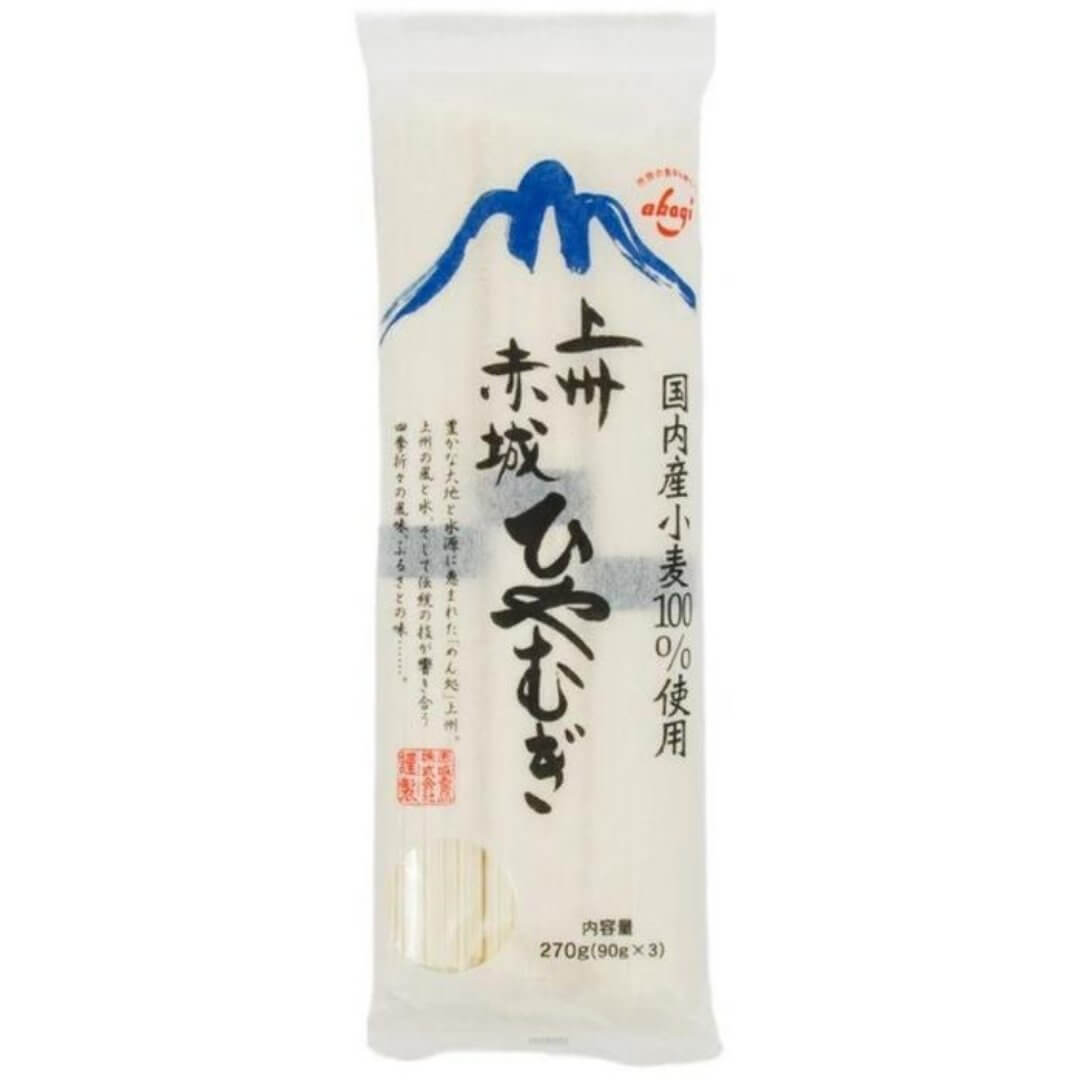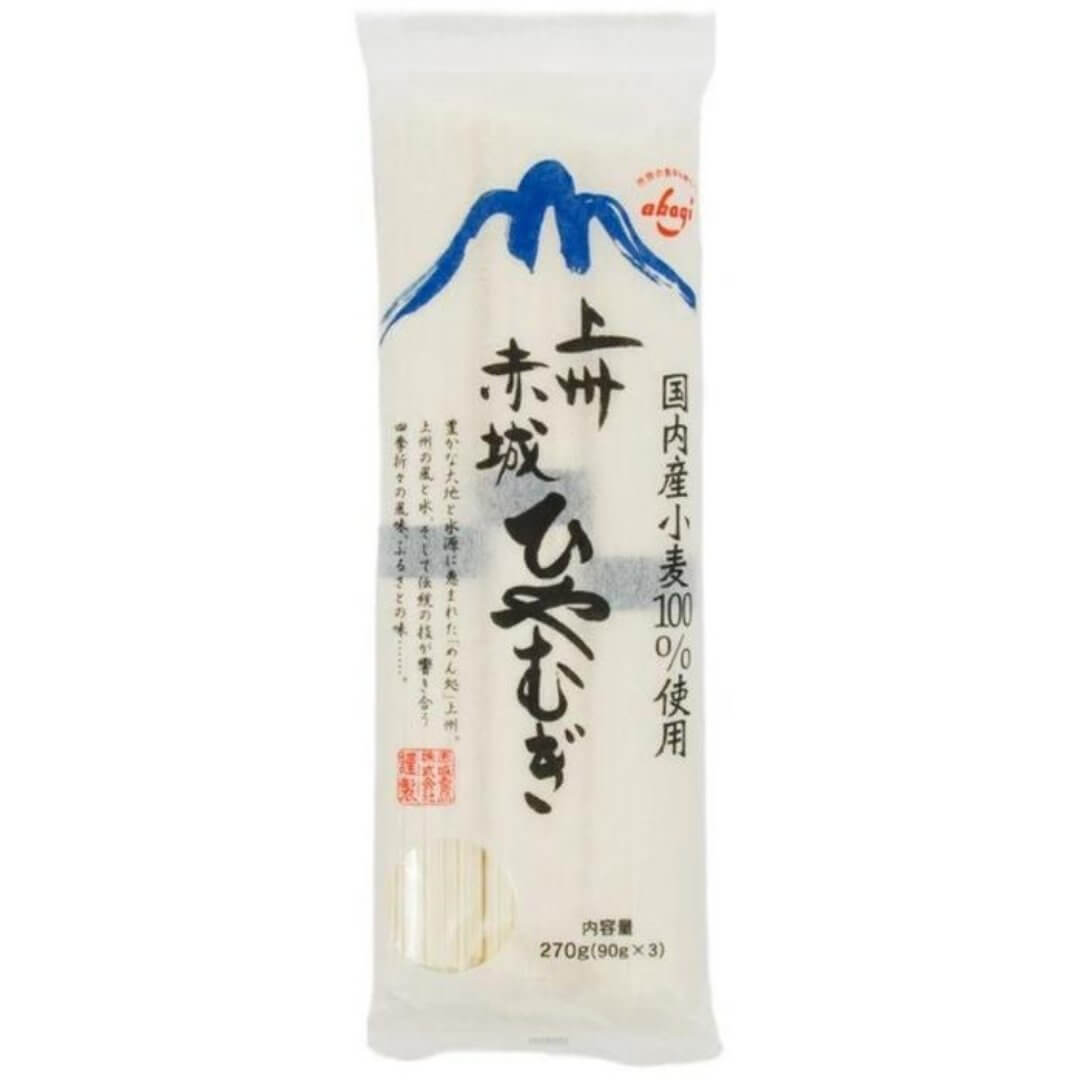 Akagi Premium Dried Hiyamugi Noodles (Medium Thick Noodles)