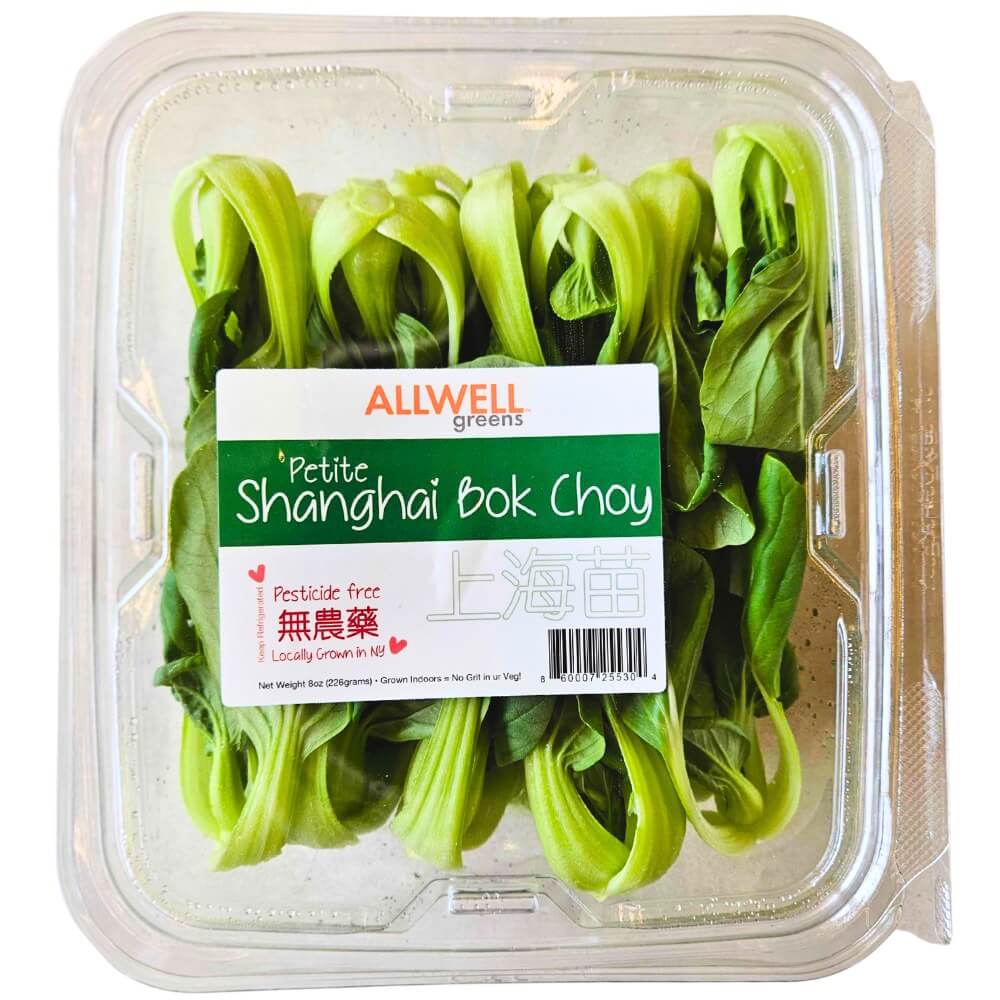 Pesticide Free No Rinse Petite Shanghai Bok Choy (8 oz)
About this product
Allwell Greens is on a mission to provide responsibly grown Asian greens by employing modern vertical farming methods to grow pesticide-free greens in NYC. 
The Shanghai Bok Choy has a bulbous light green stem and oval leaves. It is a mild and sweet tasting vegetable. Shanghai Bok Choy is the most versatile leafy green in Asian greens, and these are harvested when they are young and extra-tender so they are great in stir fries, soups, and even eaten raw for salads. Since they were grown using hydroponics, they do not need rinsing before use, saving you precious cooking time!
Other Varieties
More details
The story of Allwell Greens follows three generations of farmers. The heritage of farming started with founder Judy's grandparents who owned an orange grove in Taiwan, to her parents who immigrated to the US to start a produce wholesale business, to today, where Judy and her husband John now revolutionizing the Asian produce business by providing responsibly grown, pesticide-free Asian greens in NYC.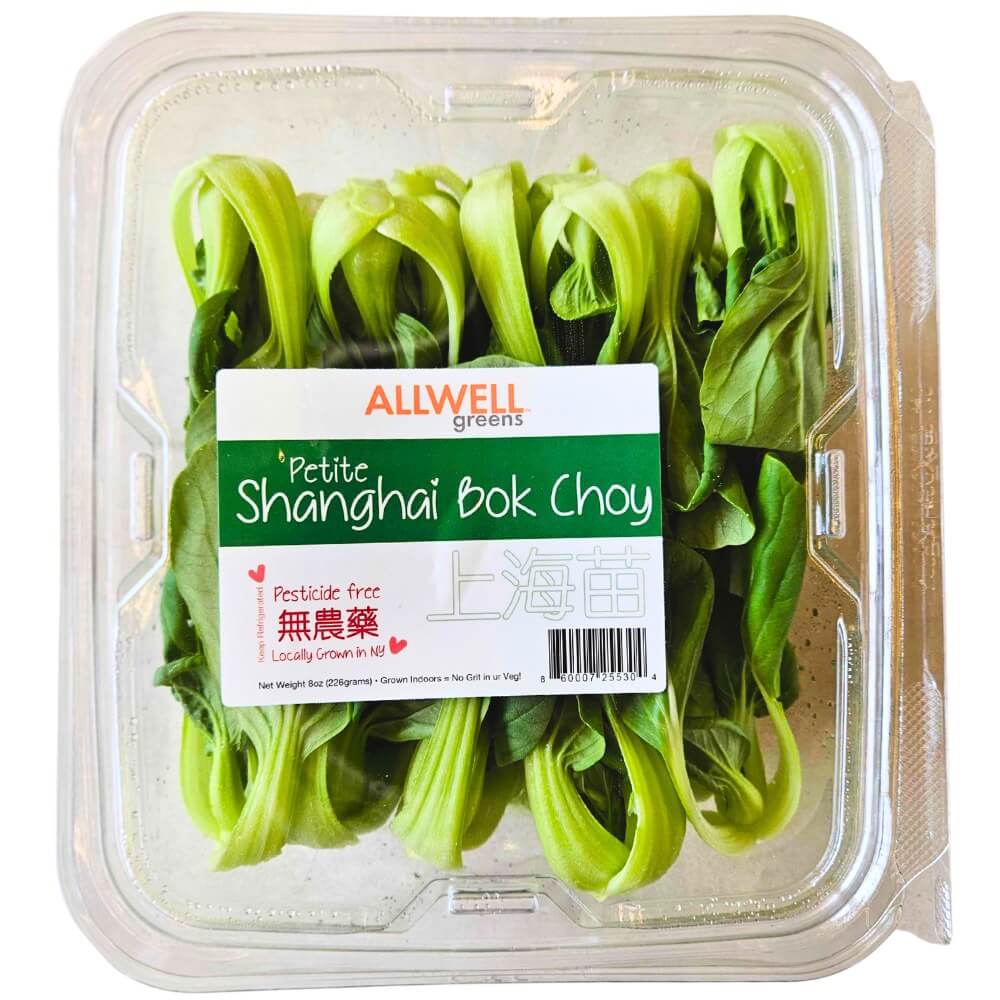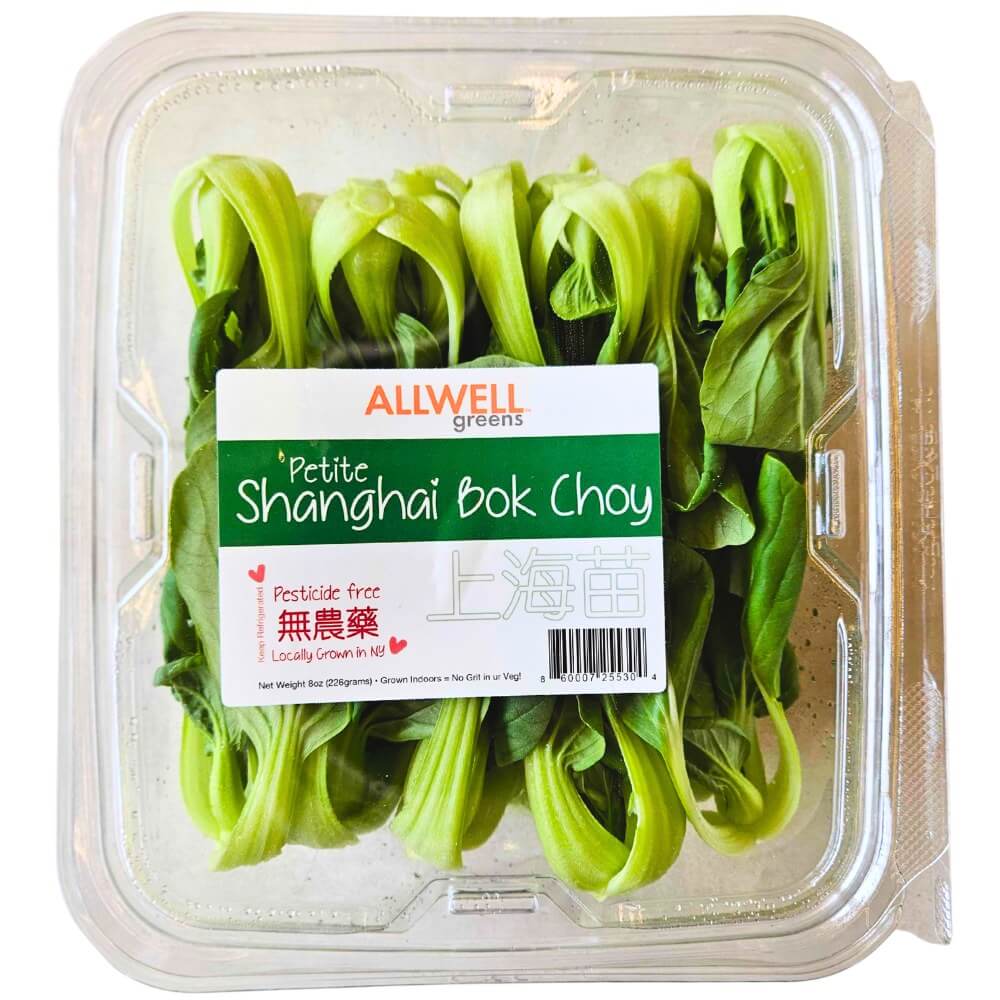 Pesticide Free No Rinse Petite Shanghai Bok Choy (8 oz)