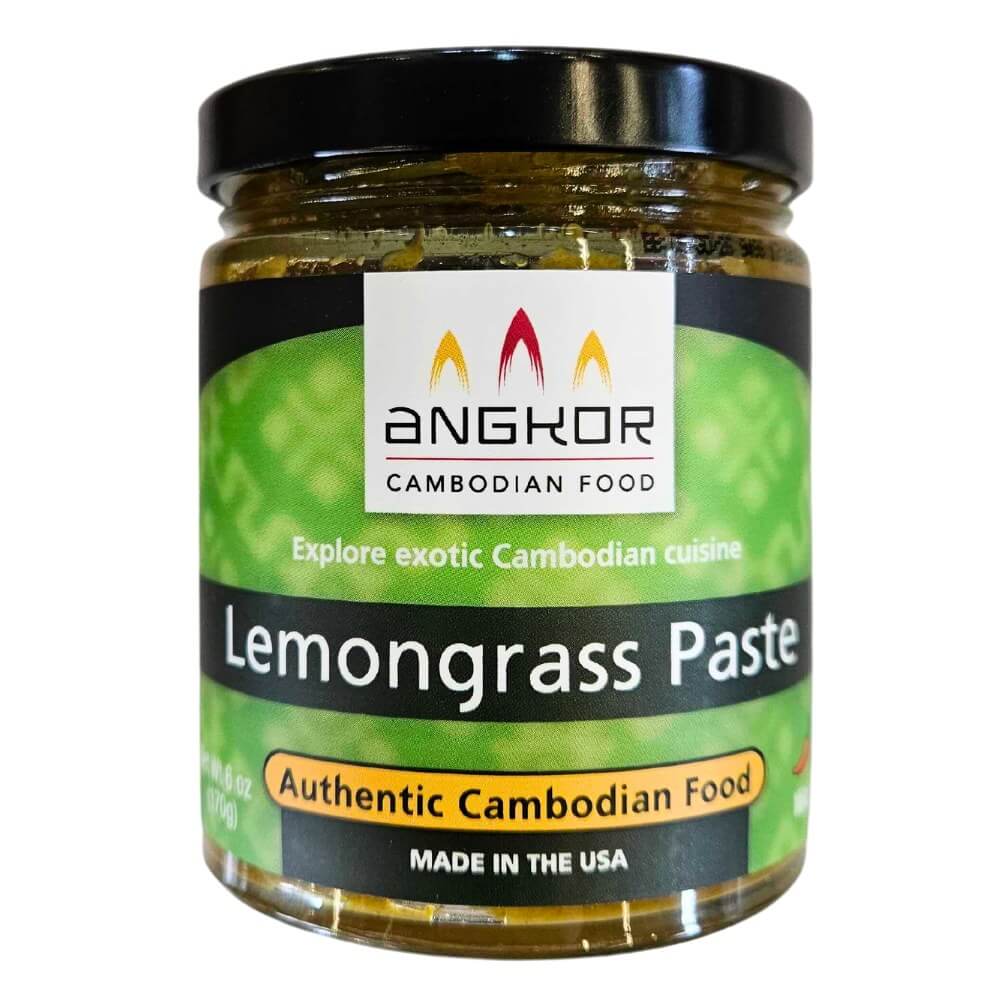 Angkor Cambodian Lemongrass Paste (6 oz)
About this product
Lemongrass is a tropical herb plant with a powerful citrusy flavor. It's commonly used in Thai, Cambodian, and Vietnamese curries, soups, and salads. It combines all of the vital flavors: sweet, sour, spicy, and salty.
Angkor lemongrass paste (Kroeung) has the distinct contrasting flavors and textures that are synonymous with Cambodian cuisine. Kroeung is the foundation of many Cambodian dishes (marinades, stir-fries, soup bases, and many others including flavoring steak sauce). Angkor Cambodian lemongrass paste is created from a recipe used by chef Channy Laux's family for generations.
Other Varieties
More details
About the brand
Allergens
Ingredients
Fish.
Lemongrass, garlic, onion, jalapeños, fish sauce (water, anchovy extract, salt, sugar), cane sugar, sea salt, olive oil, lime juice concentrate, galangal, turmeric, kaffir lime leaves.
Angkor Cambodian founder Channy Laux was born in Cambodia and came to the USA as a teenage refugee in 1979. After earning MS and BS degrees in mathematics and computer science, Channy spent 30 years working as an engineer in the aerospace and biotech industries. Longing to carry forward her mother's legacy, Channy walked away from the security of the corporate world and dedicated herself to following her mother's footsteps of spreading love and sharing Cambodian food that brings joy to everyone involved. All of Angkor Cambodian's sauces and pastes are made in the USA using all natural ingredients, no artificial color and no artificial preservatives.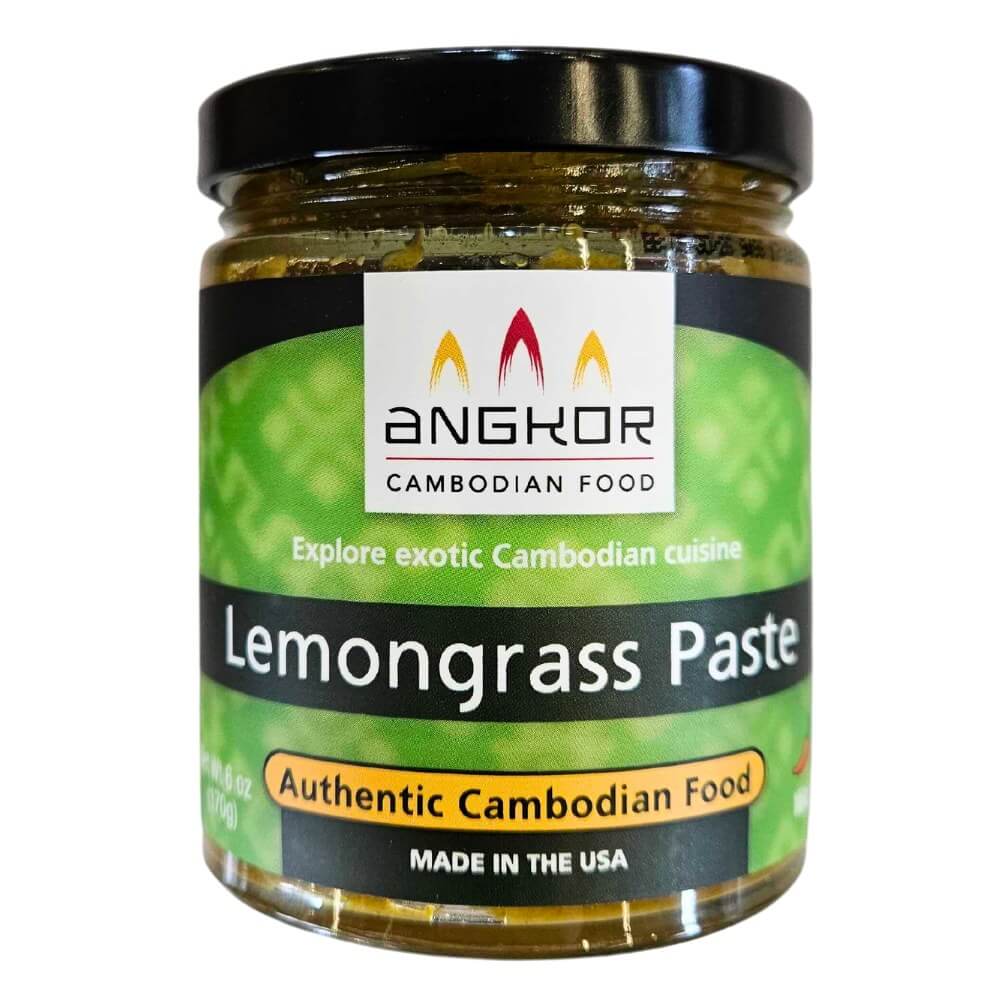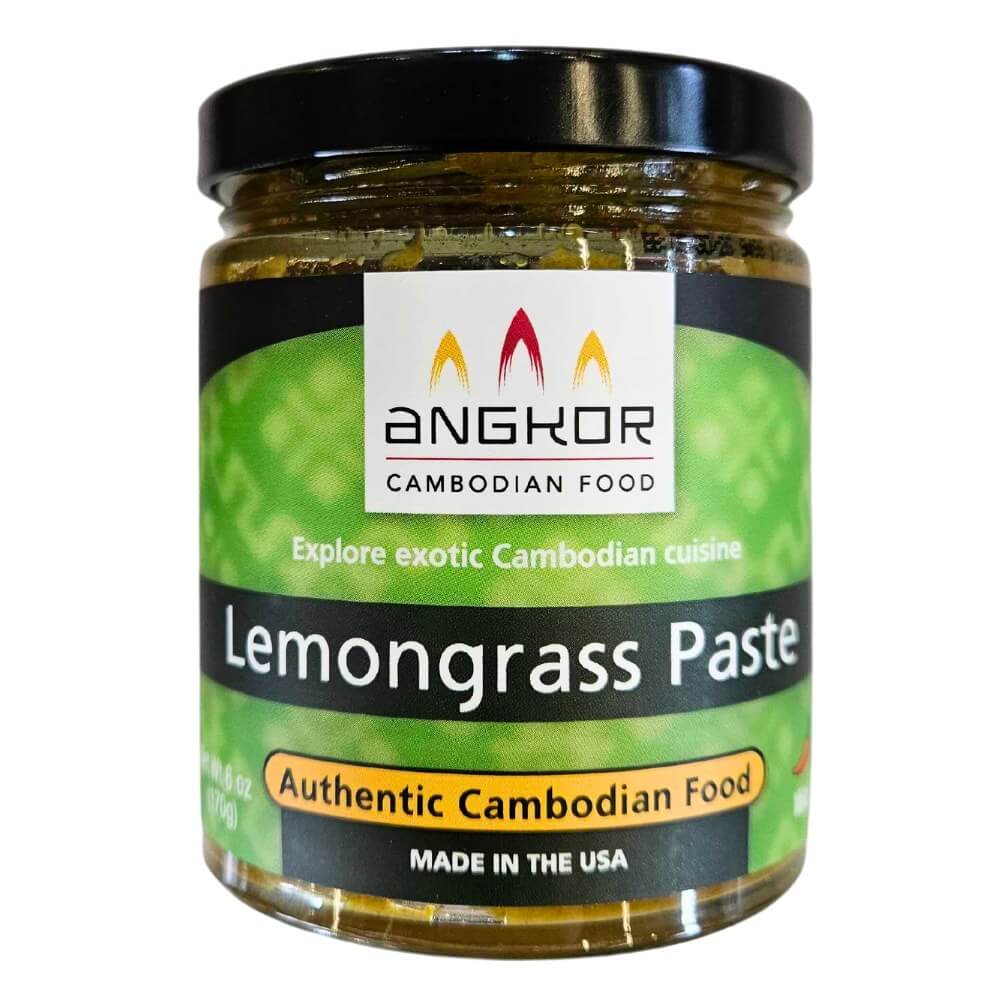 Angkor Cambodian Lemongrass Paste (6 oz)