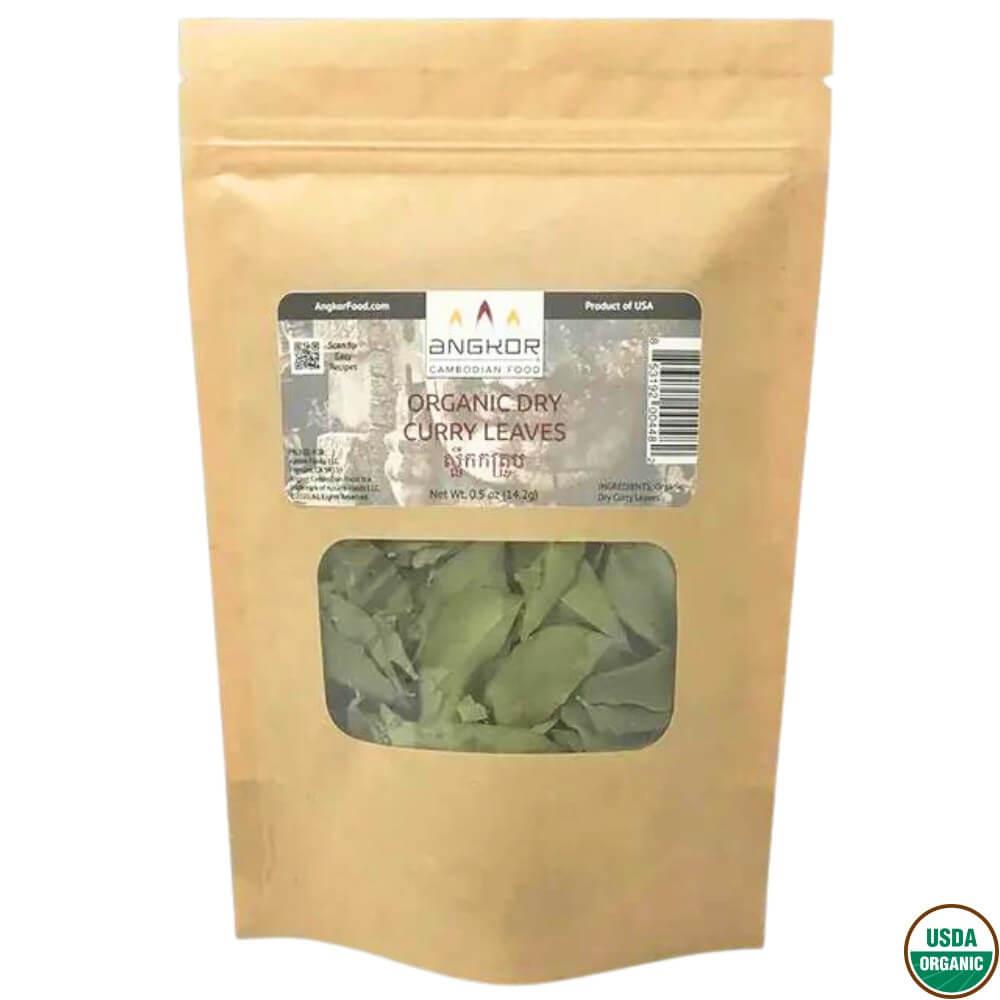 Angkor Cambodian Organic Dry Curry Leaves
About this product
Curry leaves are aromatic herbs used for culinary and medicinal purposes. They have a bold nutty flavor and smooth fragrance that is impossible to substitute. Traditionally, Cambodians dry roast fresh curry leaves over an open fire and put them in soups and stir frys for their aroma and flavor. The leaves can also be crushed using a mortar and pestle to release their wonderful fragrance or can be torn into small pieces or kept whole to add at the start of the cooking process. Also try using them to make infused cooking oil or a wonderful herbal tea!
More details
About the brand
Ingredients
Organic Dry Curry Leaves
Angkor Cambodian founder Channy Laux was born in Cambodia and came to the USA as a teenage refugee in 1979. After earning MS and BS degrees in mathematics and computer science, Channy spent 30 years working as an engineer in the aerospace and biotech industries. Longing to carry forward her mother's legacy, Channy walked away from the security of the corporate world and dedicated herself to following her mother's footsteps of spreading love and sharing Cambodian food that brings joy to everyone involved. All of Angkor Cambodian's sauces and pastes are made in the USA using all natural ingredients, no artificial color and no artificial preservatives.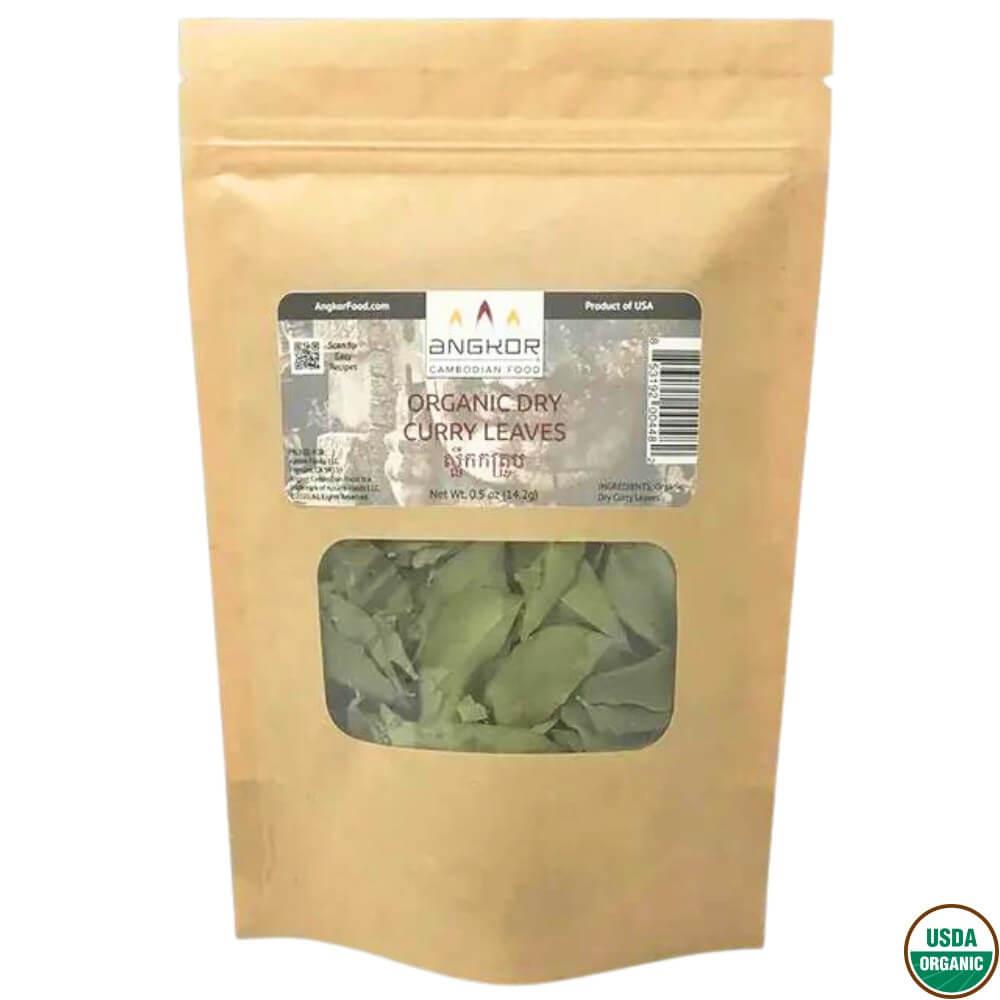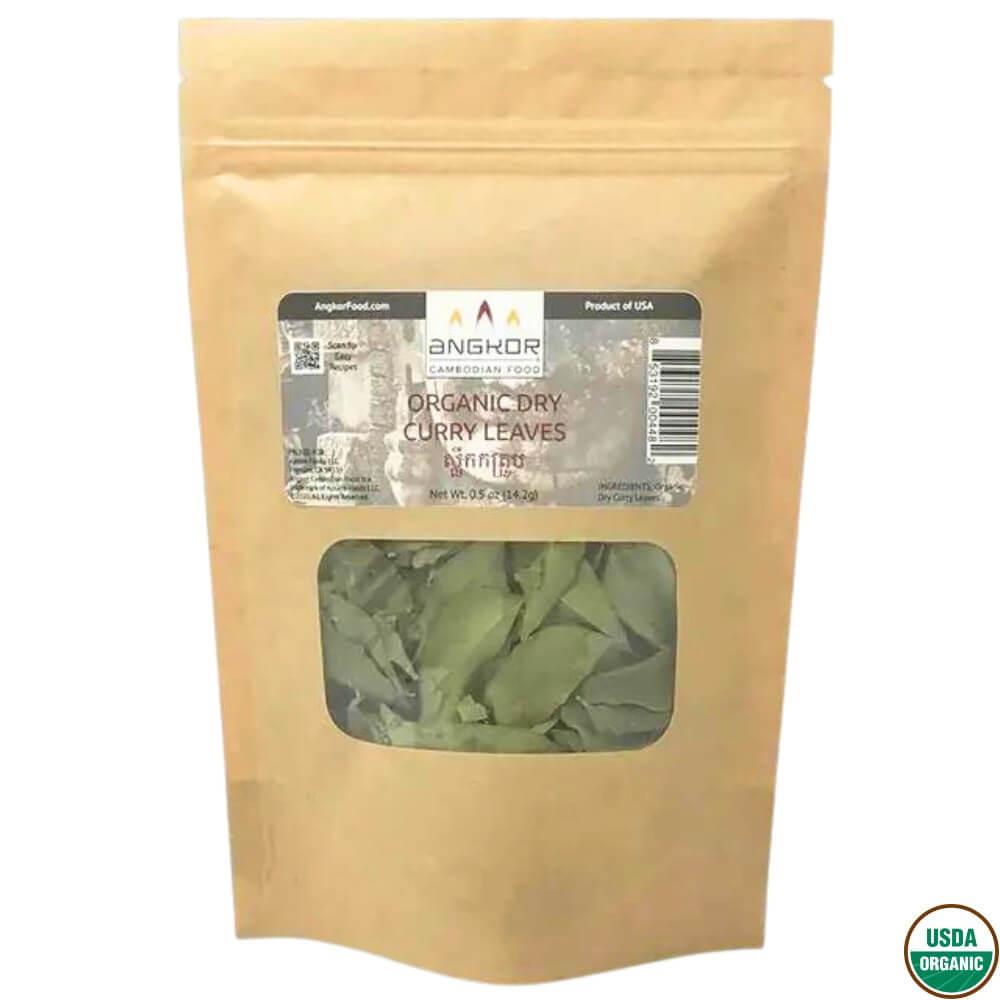 Angkor Cambodian Organic Dry Curry Leaves