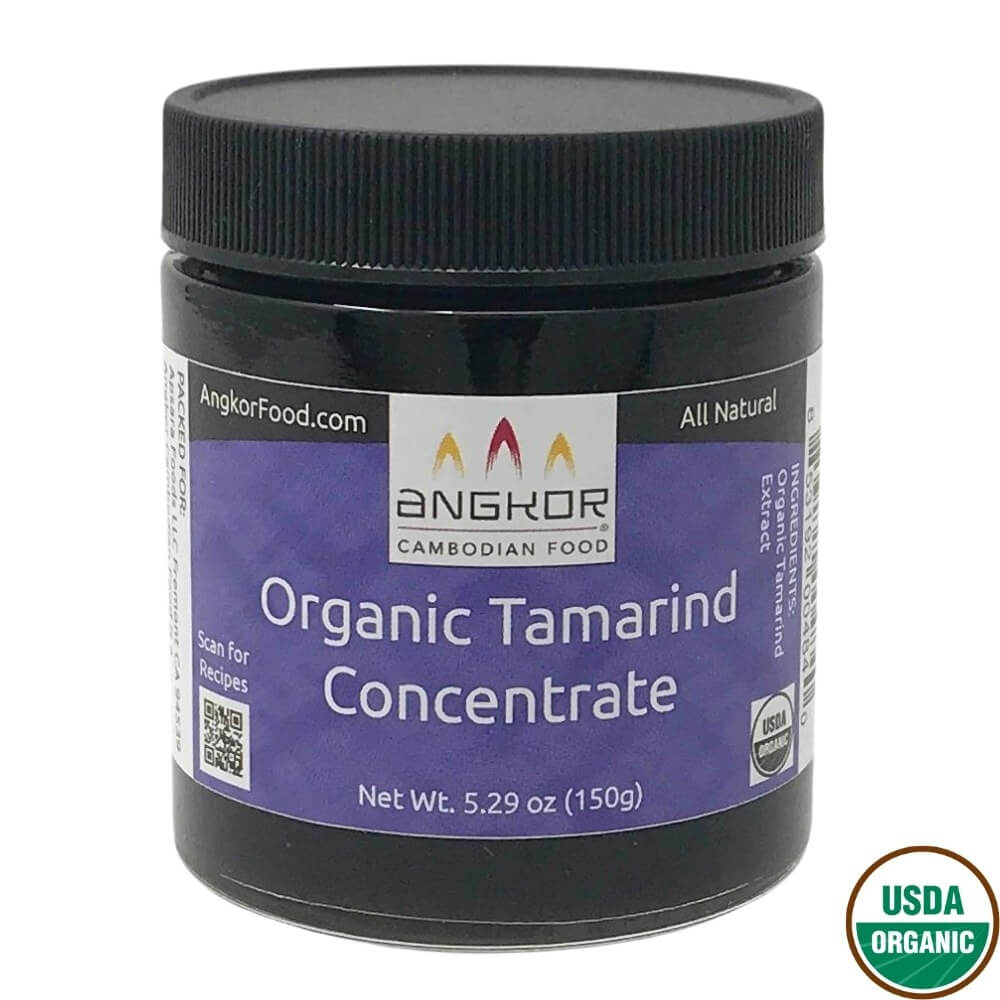 Angkor Cambodian Organic Tamarind Concentrate
About this product
Tamarind is a pod-like fruit that is native to Africa and widely cultivated in many tropical parts of the world. Tamarind is fruity, sweet, and characteristically aromatic with a refreshingly sour taste. It is a key ingredient in making authentic chutneys, curries, drinks for Southeast Asian, Caribbean, Latin-American, Mexican, Middle Eastern, and especially Cambodian cuisine.
Angkor Organic Tamarind Concentrate offers the intense, sweet-sour flavor of tamarind fruit in a convenient, ready to use heavy syrup resembling molasses. 
More details
About the brand
Ingredients
Organic tamarind extract.
Angkor Cambodian founder Channy Laux was born in Cambodia and came to the USA as a teenage refugee in 1979. After earning MS and BS degrees in mathematics and computer science, Channy spent 30 years working as an engineer in the aerospace and biotech industries. Longing to carry forward her mother's legacy, Channy walked away from the security of the corporate world and dedicated herself to following her mother's footsteps of spreading love and sharing Cambodian food that brings joy to everyone involved. All of Angkor Cambodian's sauces and pastes are made in the USA using all natural ingredients, no artificial color and no artificial preservatives.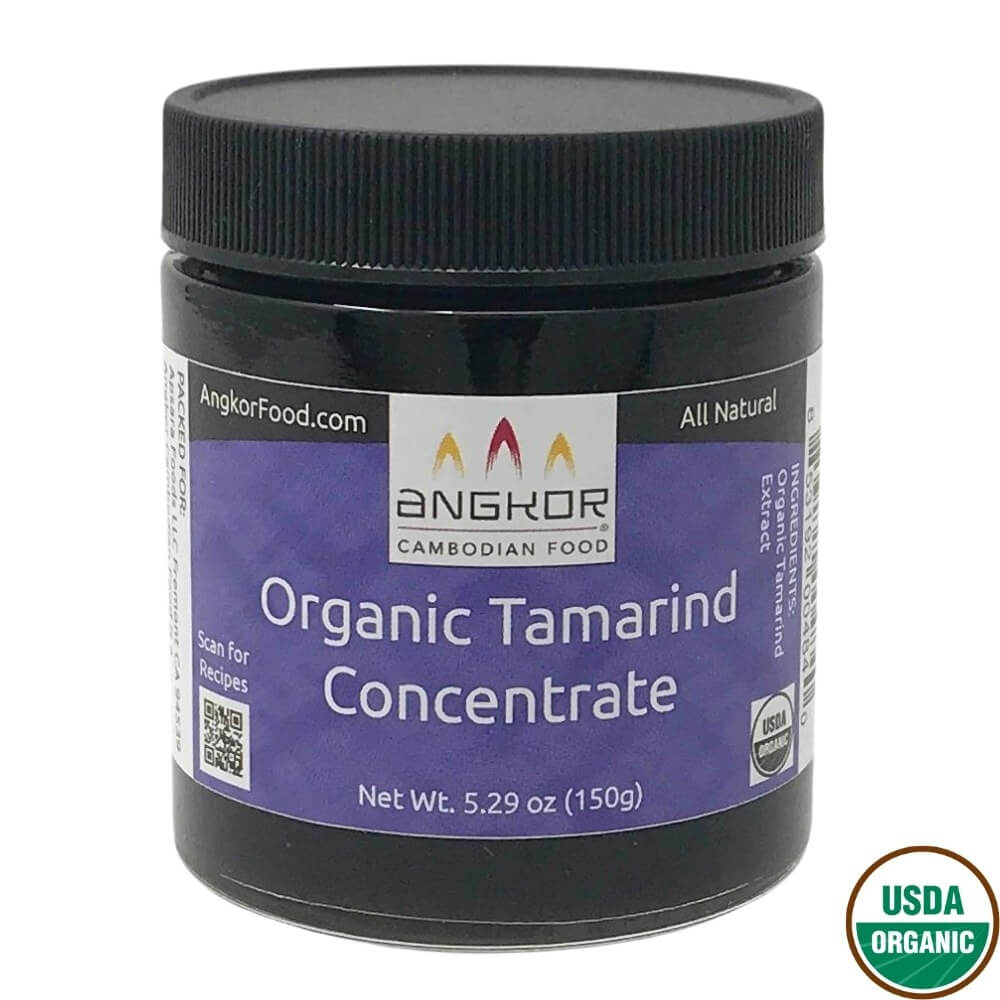 Angkor Cambodian Organic Tamarind Concentrate