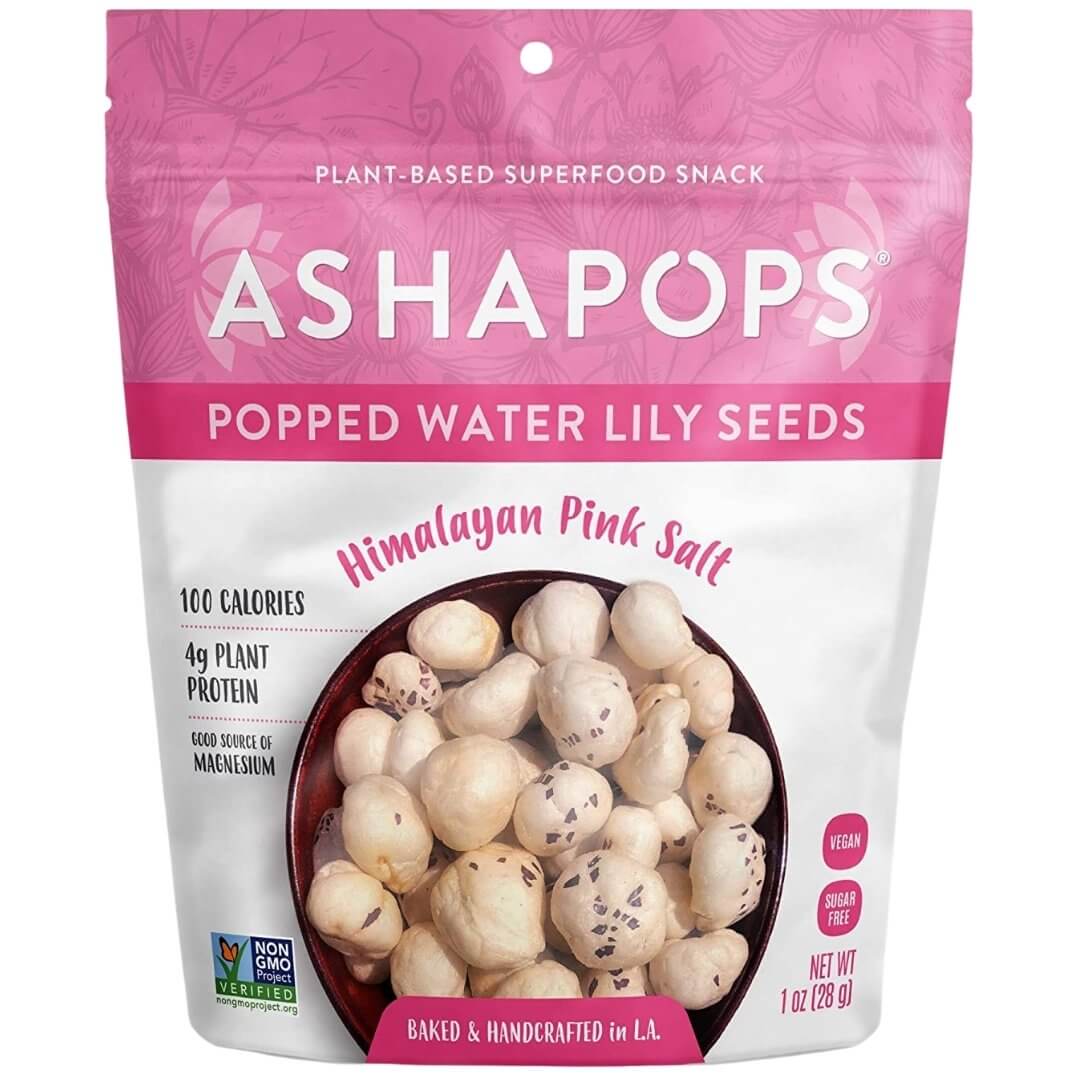 Ashapops Himalayan Pink Salt
About this product
Ashapops Himalayan Pink Salt is Asha's homemade blend of Water Lily Seeds, Extra Virgin Olive Oil, Himalayan Pink Salt, and a hint of Rosemary. Popped Water Lily Seeds are the seeds of Euryale Ferox, a water lily plant that grows in India. Recommended by the ancient Indian holistic healing science called Ayurveda, this delicious plant-based puffed superfood has a light and crunchy puff texture.
Other Varieties
More details
About the brand
Ingredients
Water lily seeds, extra virgin olive oil, himalayan pink salt, rosemary.
AshaPops brings you healthy, vegan, paleo low-calorie snacks made from popped water lily seeds. As an avid snacker, founder Jai was searching for healthy snacking alternatives when his mom, Asha, discovered water lily seeds. Asha combined popped water lily seeds with her distinct flavors and the family couldn't get enough! AshaPops is sharing these delicious flavors with fellow snackers that tingle your taste buds while nourishing your body.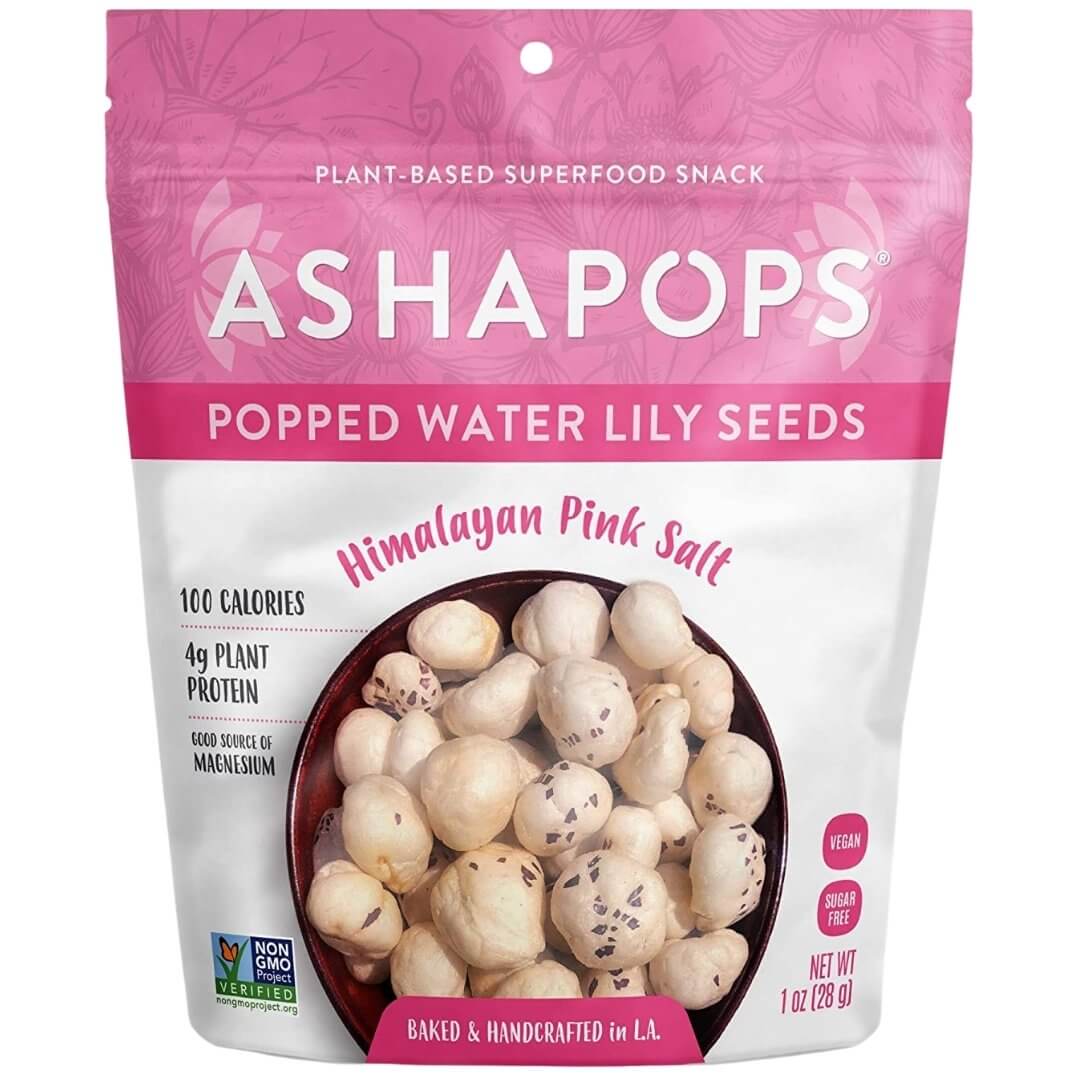 Ashapops Himalayan Pink Salt