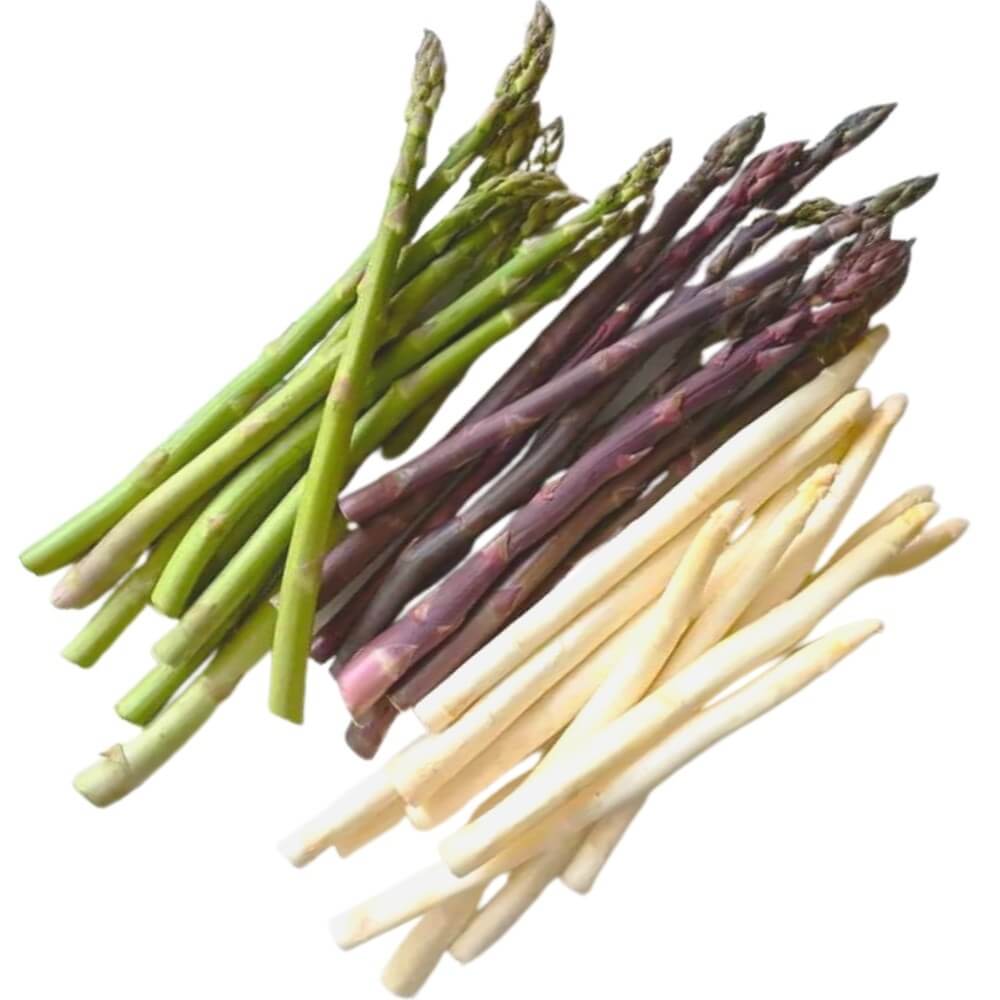 Asparagus Trio (3 bunches)
About this product
Add a splash of color to your grill with this beautiful Asparagus Trio! Try dipping them in butter or just sprinkle some sea salt with a squeeze of lemon to explore the difference in flavor and texture.  
1 bunch Jumbo Green Asparagus 

1 bunch White Asparagus
1 bunch Purple Asparagus
Green Asparagus is the ultimate spring vegetable. Its heft helps it stand up against high heat, but its texture allows it fully absorb other flavors.
White Asparagus is grown completely underground or covered with plastic so that it is never exposed to sunlight. It is exceedingly sweet and delicate. 
Purple Asparagus is less fibrous therefore more tender than other types of asparagus. It also has a higher sugar content than other asparagus varieties, which contribute significantly to its preferred sweetness.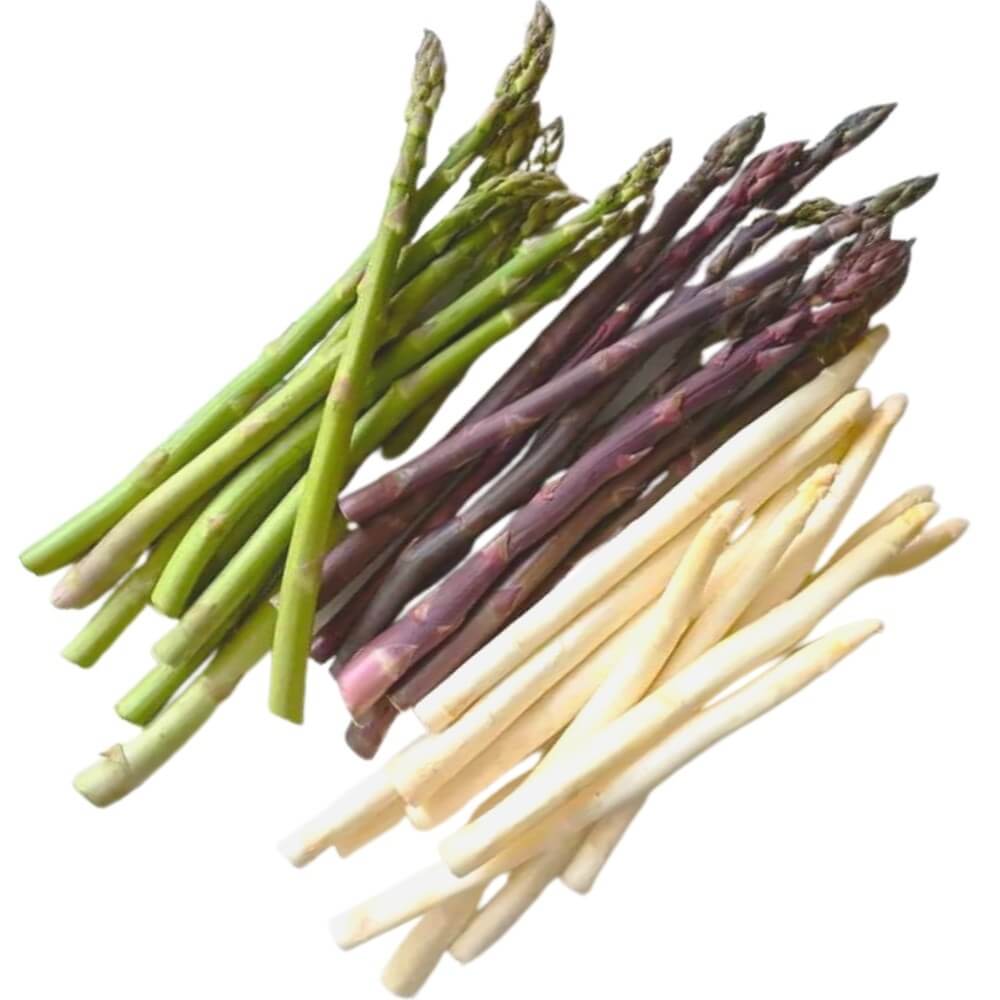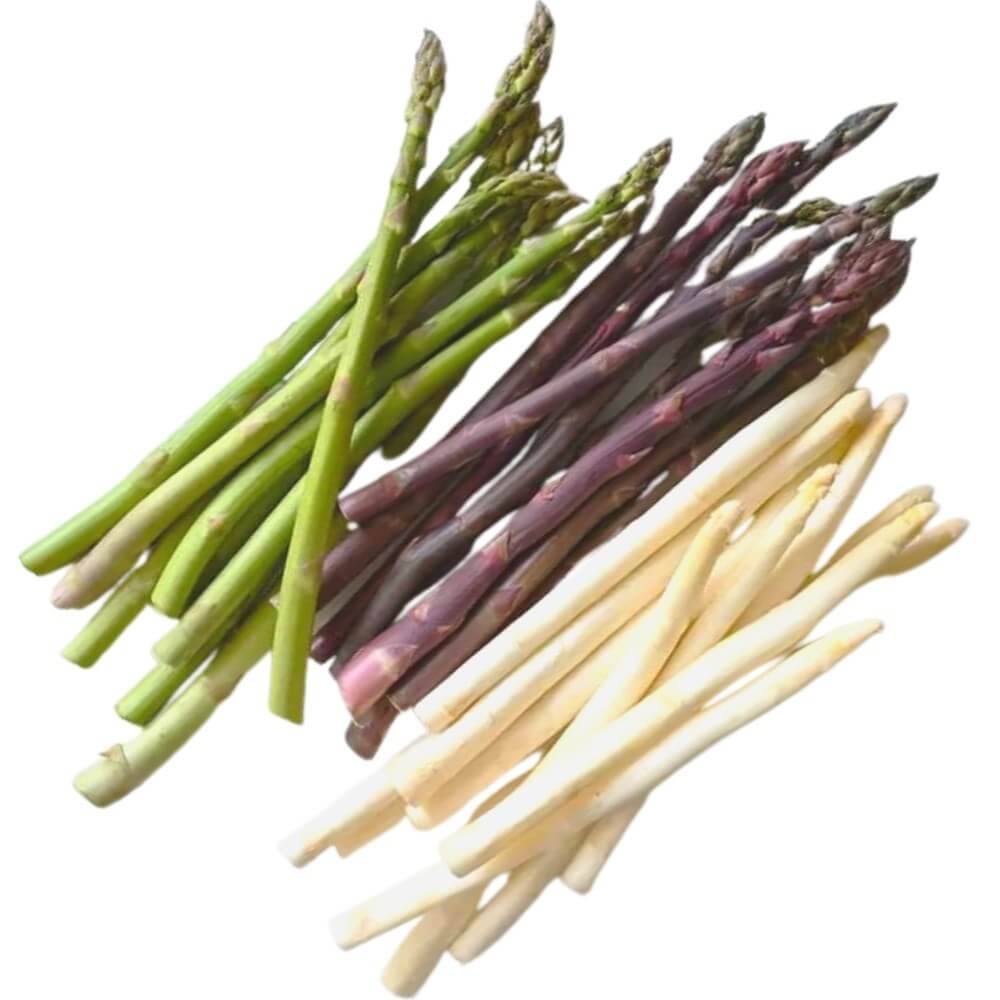 Asparagus Trio (3 bunches)