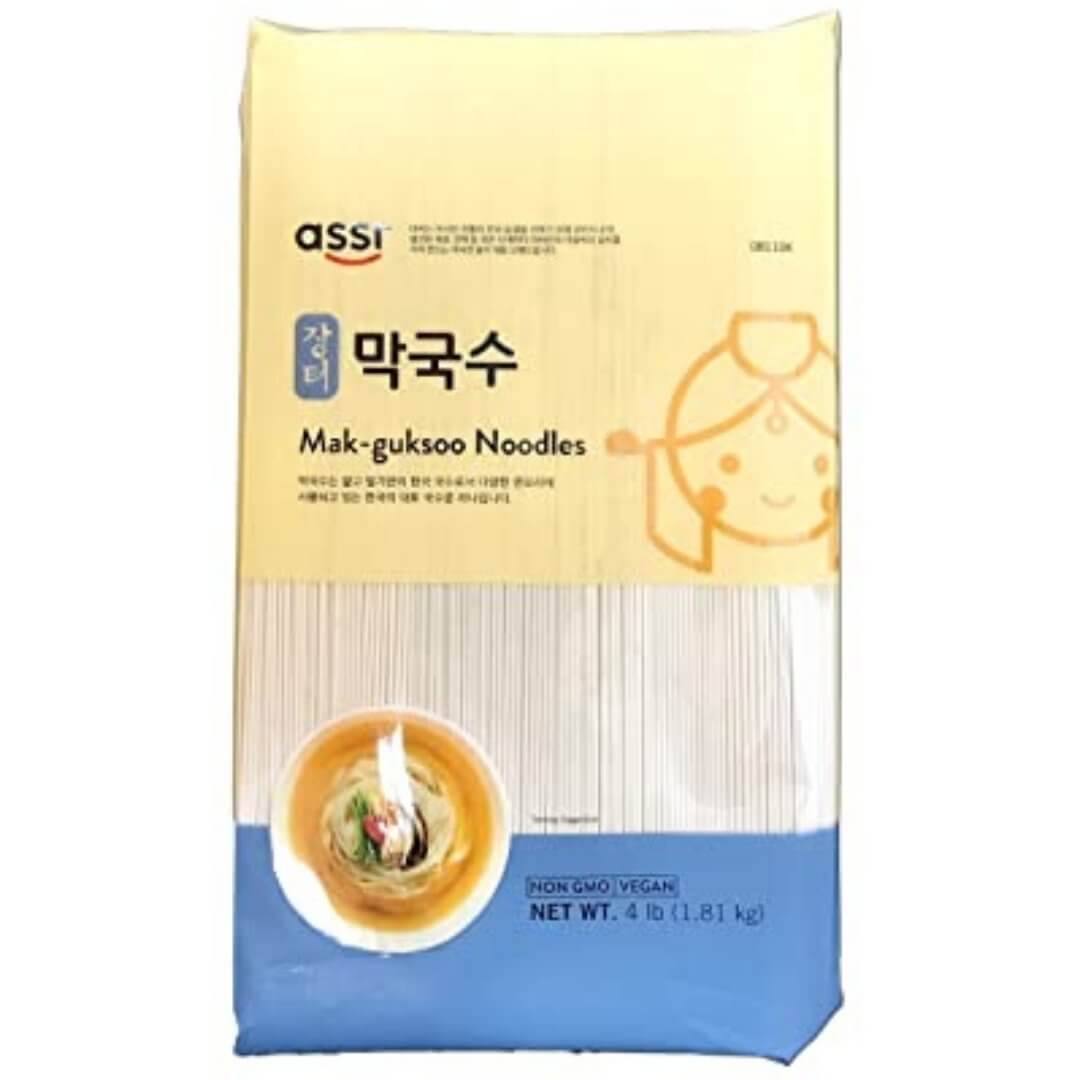 Assi Dried Mak Guksoo Noodle (Thin Noodles)
About this product
Assi Dried Mak-Guksoo Noodle (Thin Noodles) made with quality ingredient. Serve in chilled broth for cold noodle or in hot soup are both enjoyable!
The Assi brand exemplifies the top tier of Korean food. All of Assi's products are made using traditional Korean techniques with only the best ingredients to ensure maximum satisfaction.
Prop 65 Warning: For more information, go to www.P65warnings.ca.gov
More details
Wheat.
Wheat flour, salt. Water.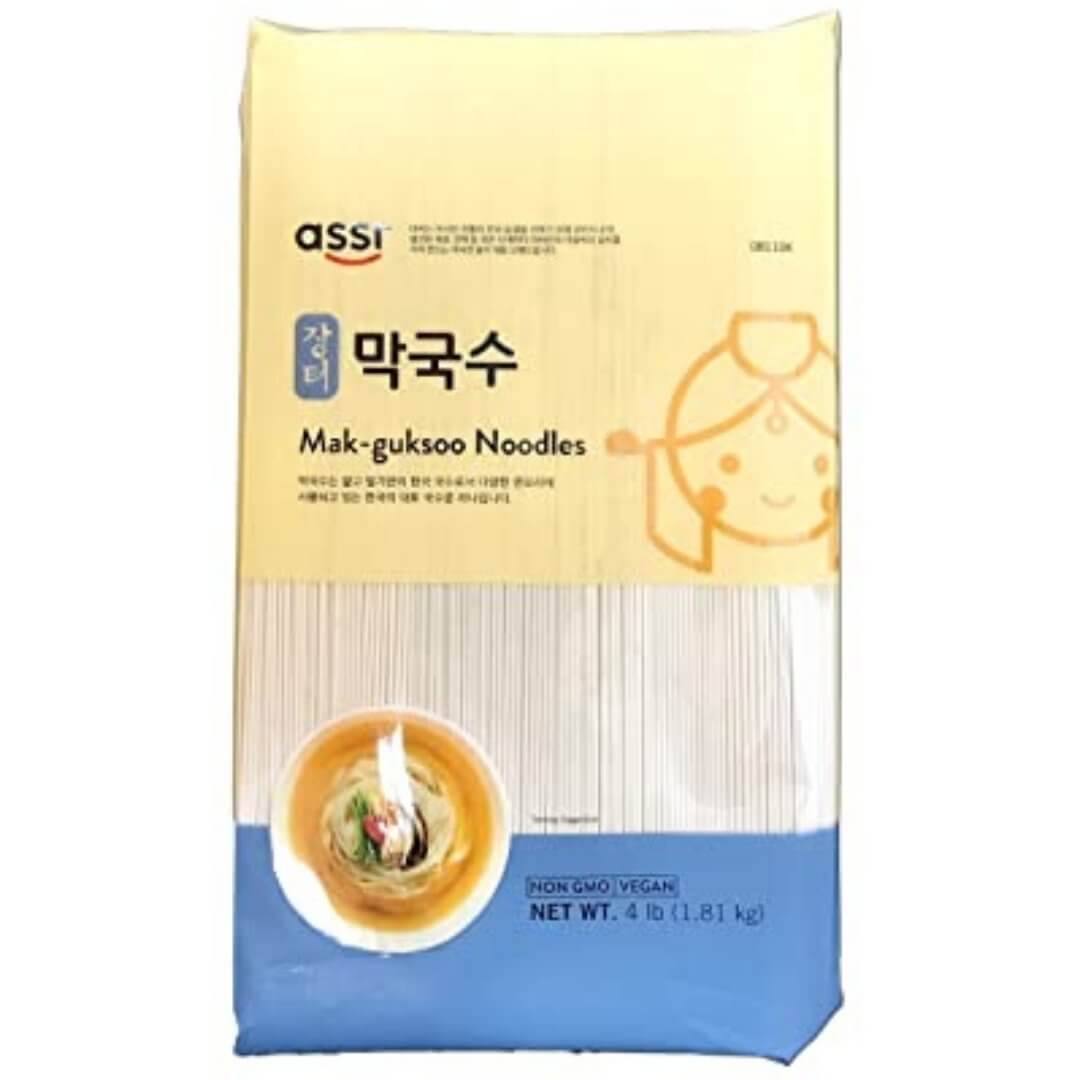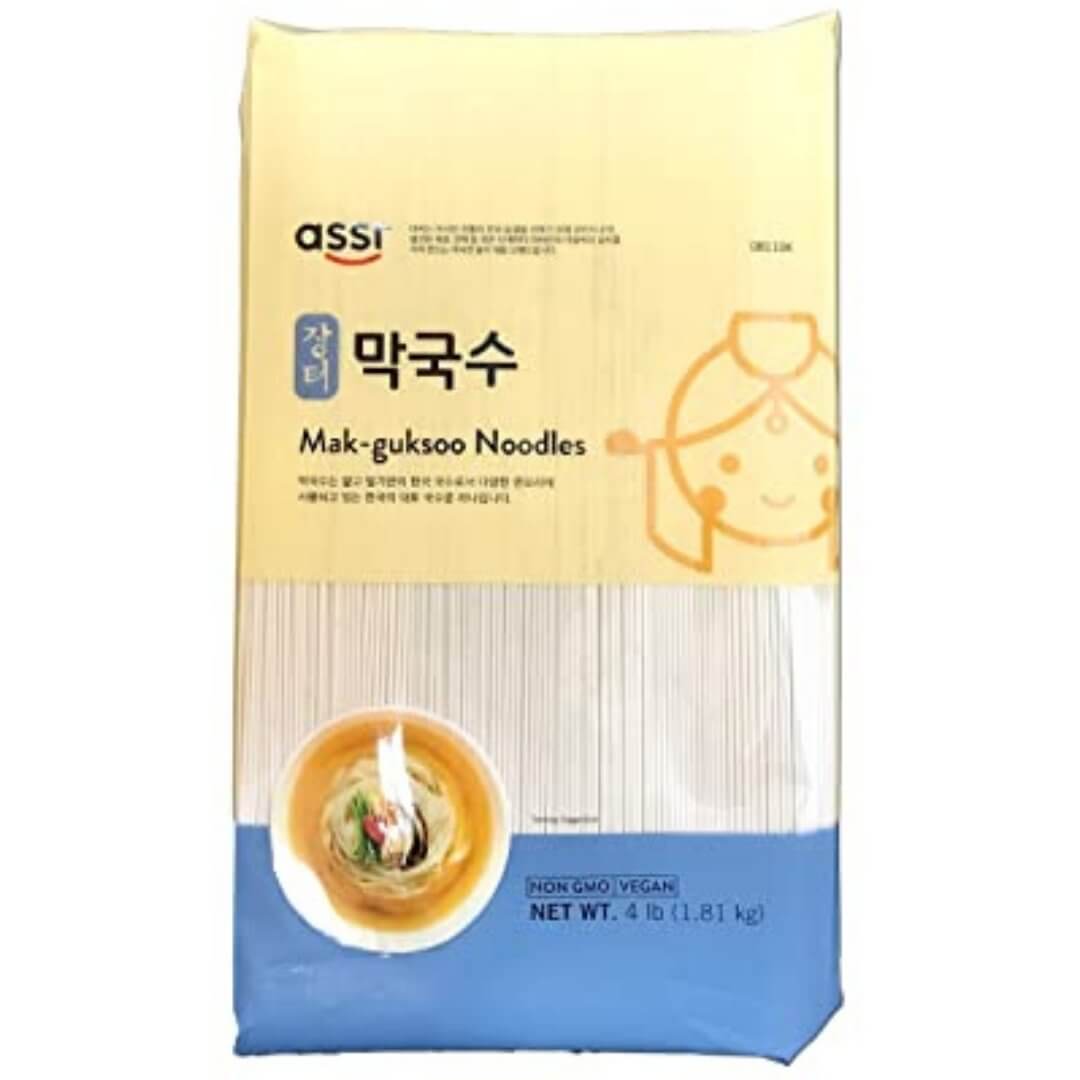 Assi Dried Mak Guksoo Noodle (Thin Noodles)