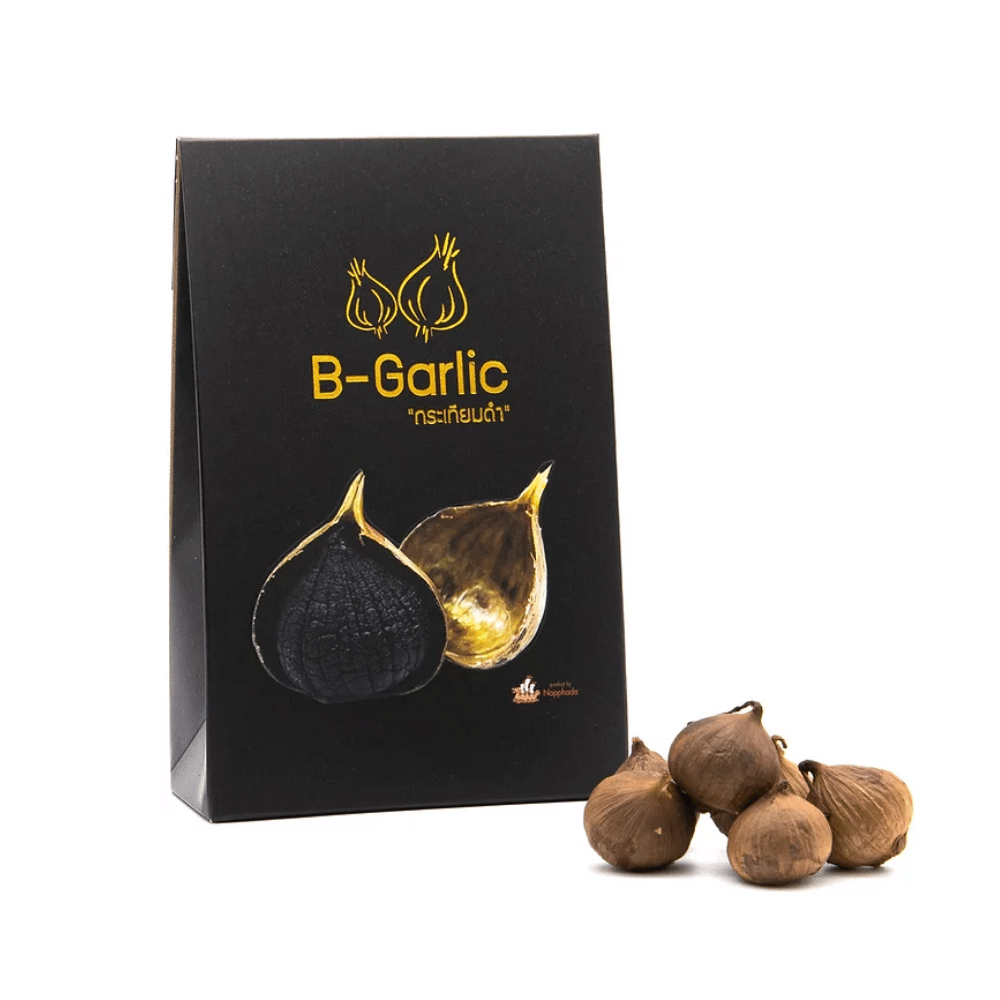 About this product
B-Garlic is a leading Thai manufacturer and distributor of fermented black garlic.
A healthy food that turns from fresh garlic into delicious black garlic for easy consumption and as an ingredient.
The black garlic produced by us has many healthy benefits and anti-oxidant properties while containing properties that are 13x times that of normal or fresh garlic.
More details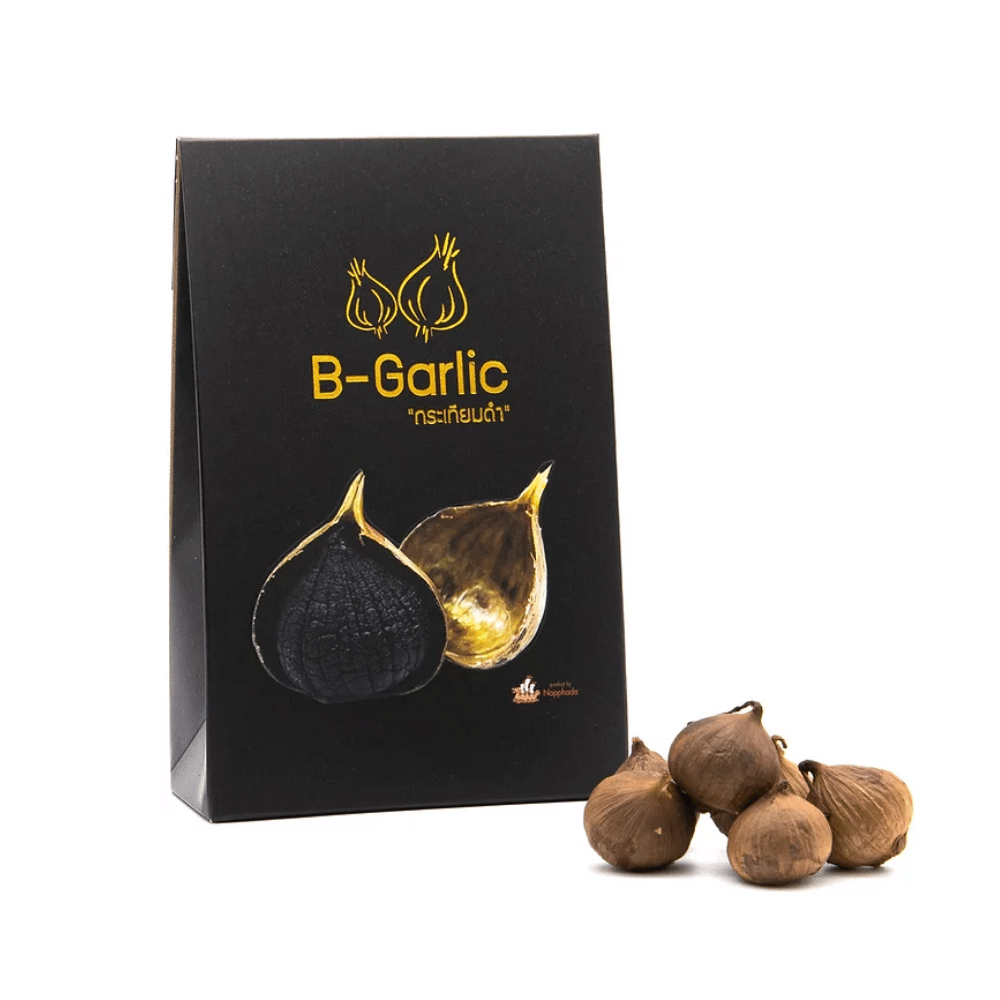 Total 5 star reviews: 2
Total 4 star reviews: 0
Total 3 star reviews: 0
Total 2 star reviews: 0
Total 1 star reviews: 0
YES!

I am a fermenter. I dehydrated veggies all of the time in my Excalibur, but the thought of making my own black garlic was daunting. Such a long time for the dehydrator to run, etc. When I found this on umamicart I thought "score" and bought a bag. Wish that the bag was five times larger! What a unique, sweet, slightly smoky flavor. The garlic is present, but with absolutely no bite or tang. I have mixed those precious cloves into a few ramen soups, into cold noodles, mixed in with a light vegetable dumpling filling, and into my favorite artichoke heart hummus. Buy it and try it!

Difficult to obtain Black Garlic

Healthier version of Garlic than the White one that doesn't lead to gastrointestinal issues unlike its White cousin. This one has fermented for a long time, allowing it to be used well for cooking especially when the package contains separate cloves that are all usable. No inner cloves that would be wasted.
Reviews Loaded
Reviews Added