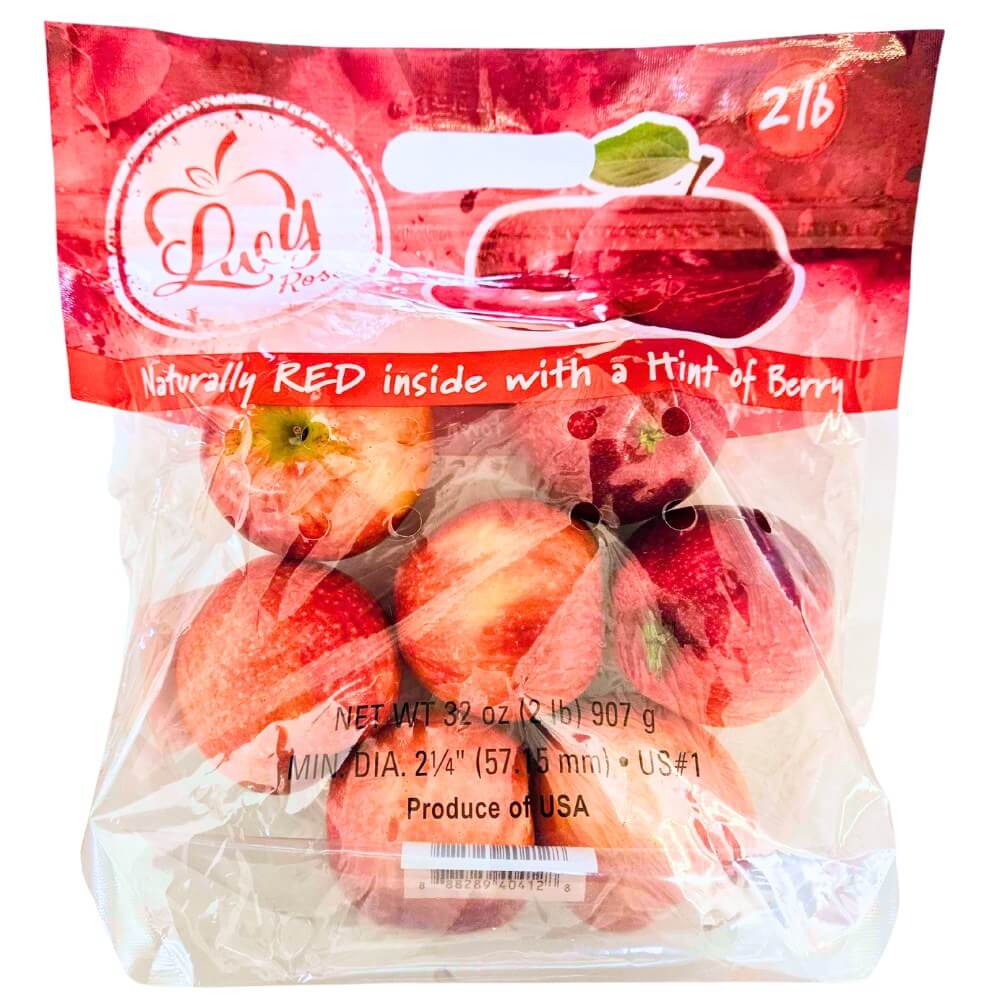 Baby Lucy Rose Apple (1 bag)
Out of Stock
About this product
Lucy Rose Apple is a gorgeous naturally red-fleshed apple that is a cross between Honeycrisp and Airlie Red Flesh. It's a sweet and tangy apple with a berry/cherry undertone. Lucy Rose Apple stands out with its bright, rosy, red-pink flesh that is simply stunning!

These are the ideal crisp snacking apple and are striking in fresh salads, add as an attractive surprise in your favorite baking recipes, or juice for a vibrant pink beverage!
These are the smaller variety; five to six apples are contained in each bag.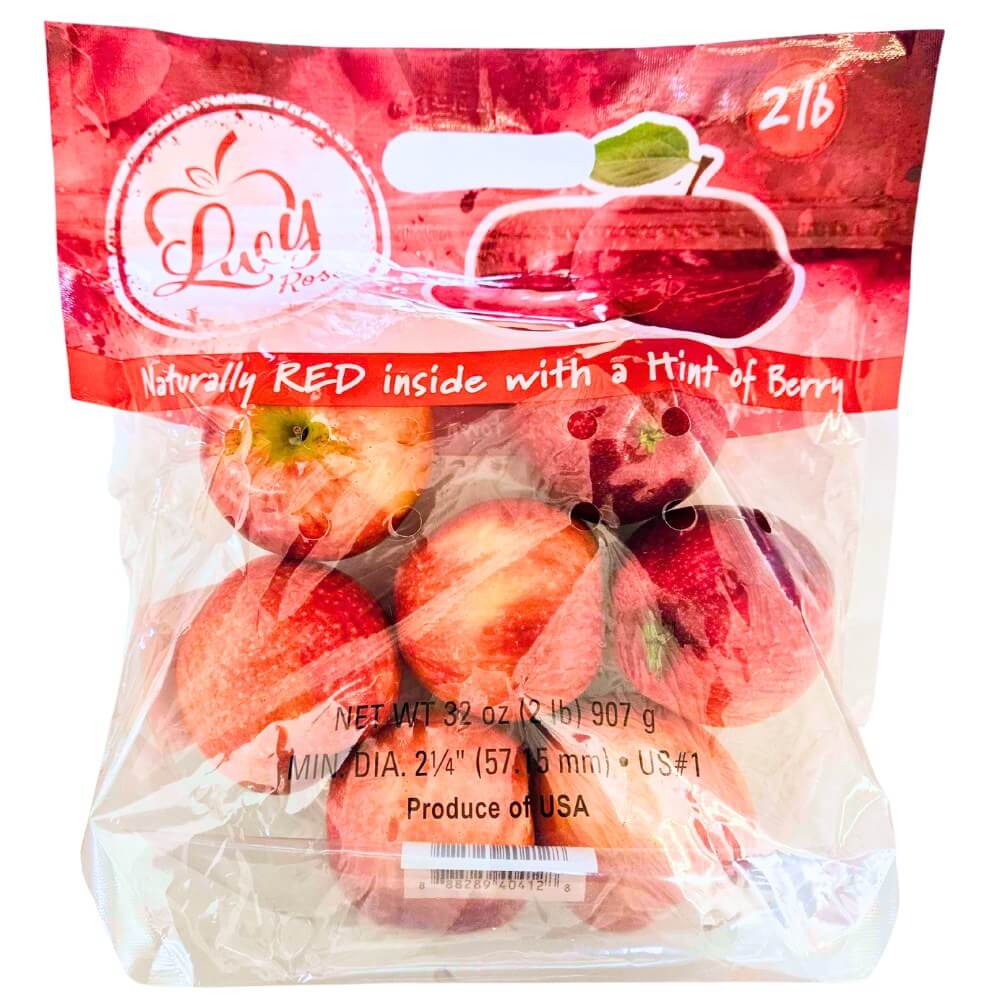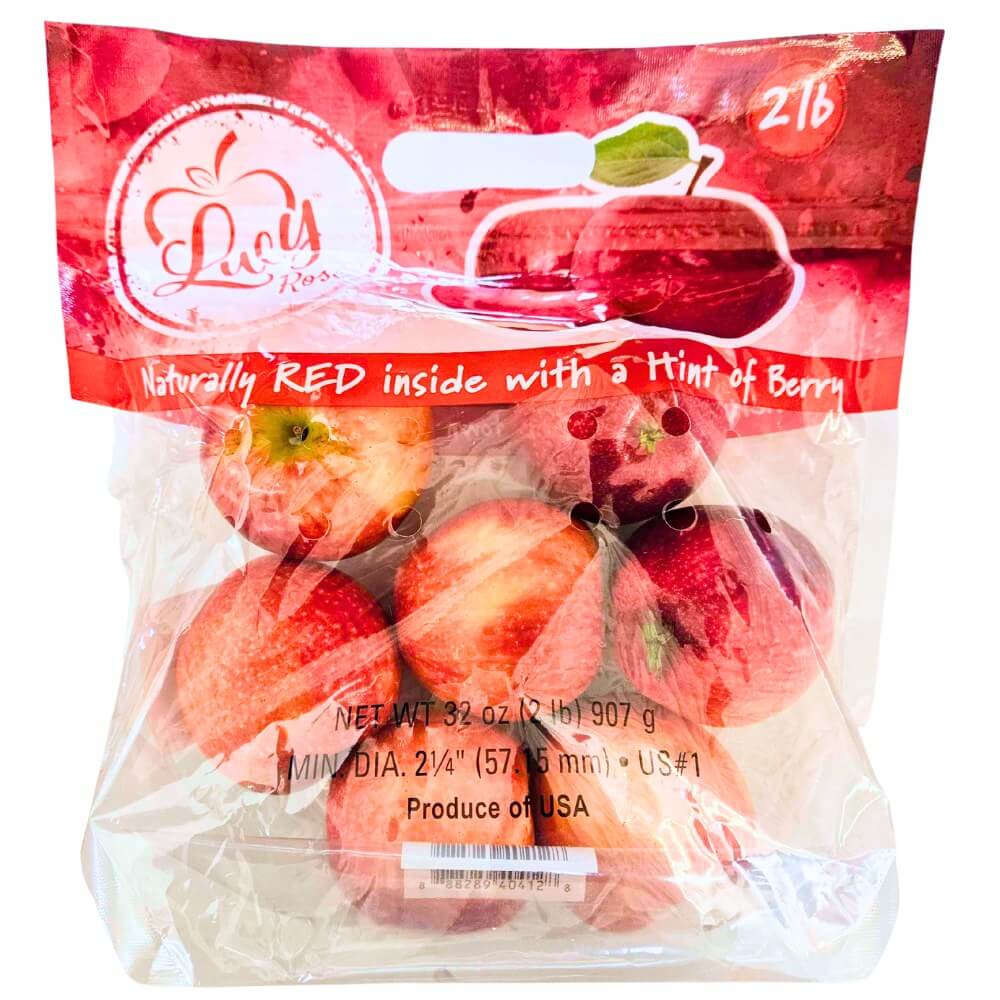 Baby Lucy Rose Apple (1 bag)