Brightland Mini PARASOL Champagne Vinegar (Mini, 100 ml)
About this product
PARASOL is a raw Champagne vinegar that is double fermented with California chardonnay grapes and juicy Navel and Valencia oranges.
This Mini version comes in a 100 ML/3.4 fl. oz full recyclable glass bottle.
Other Varieties
More details
About the brand
Ingredients
Vinegar (diluted with water to 5% acidity), organic cane sugar, navel and valencia oranges.
Brightland makes authentic olive oils with carefully sourced olives from a family-run California farm. In pursuit of a new gold standard, Brightland olive oils are strictly made with olives that are never rotten, overprocessed, or fraudulent - with absolutely no fillers or artificial preservatives. Try our their custom blends, including chili and garlic infused olive oils!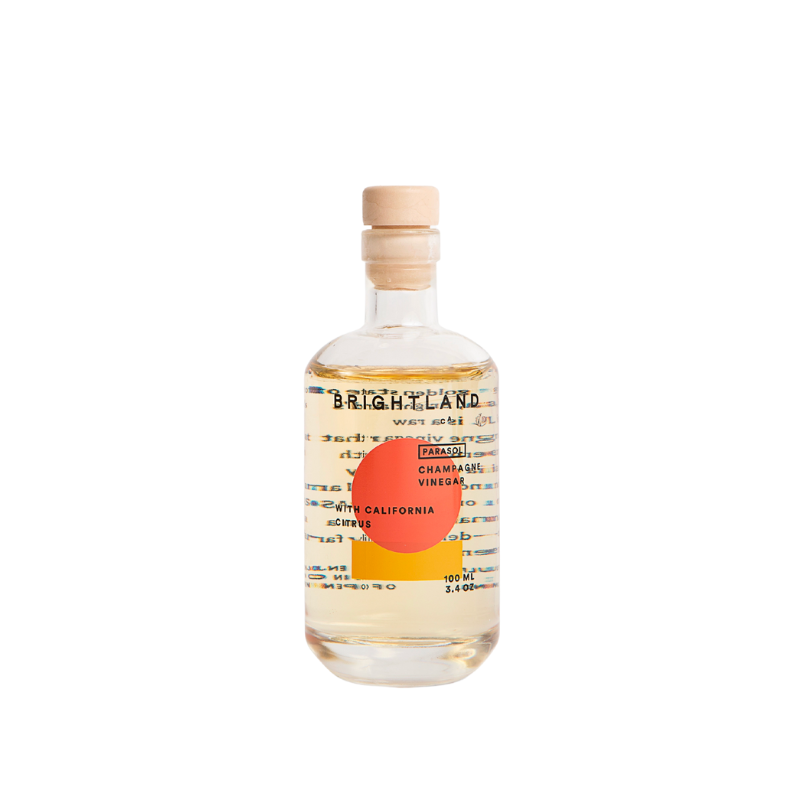 Brightland Mini PARASOL Champagne Vinegar (Mini, 100 ml)