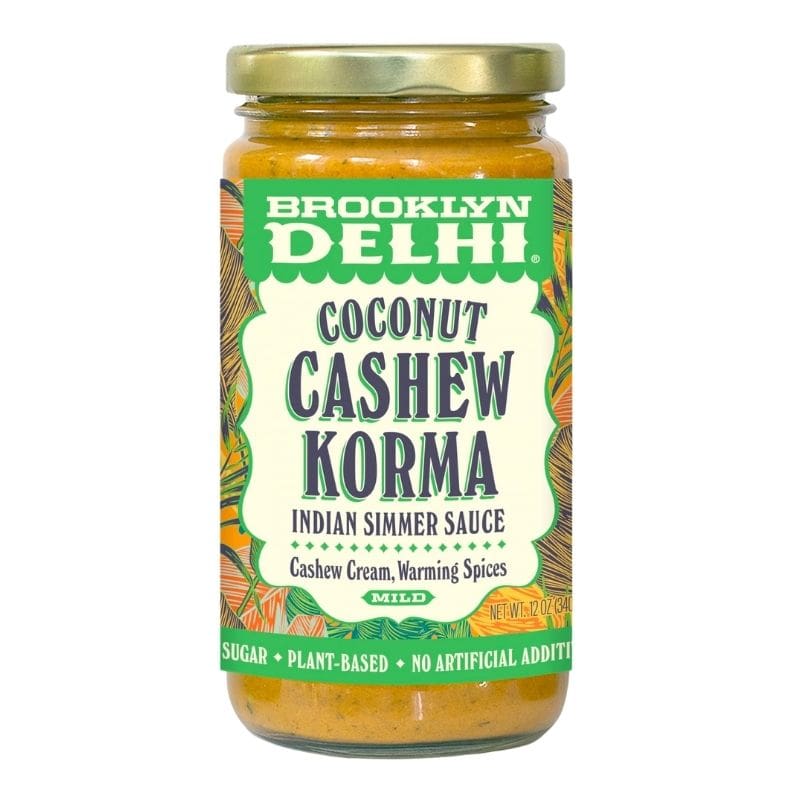 Brooklyn Delhi Coconut Cashew Korma Simmer Sauce
About this product
Vegan. Brooklyn Delhi's Coconut Cashew Korma puts a spin on korma, a curry house staple, replacing the dairy in the original recipe with organic coconut cream, pure cashew butter and a bit of shredded coconut for good measure. The result is a delicate, luxurious sauce with a hint of cardamom and black pepper. A delightful balance of flavors that makes everything taste delicious.
Separation is natural - Handcrafted in small batches in NY with wholesome ingredients and no starches, gums or other stabilizers.
More details
About the brand
Allergens
Ingredients
Tree nuts (coconut, cashew).
Water, onions, organic coconut cream, tomato paste, non-GMO expeller-pressed canola oil, coconut, ginger, lemon juice, garlic, spices (including turmeric), tamarind, salt, non-GMO cashew butter.
Brooklyn Delhi makes delicious condiments and sauces inspired by Indian culinary traditions and plant-based ingredients. Brooklyn Delhi recipes were developed by chef and cookbook author Chitra Agrawal. Since 2009 in Brooklyn, Chitra has specialized in serving, teaching and writing about Indian home cooking. She has been featured in The New York Times, Food & Wine, Bon Appetit, Saveur, among others for her cooking and is the author of Vibrant India.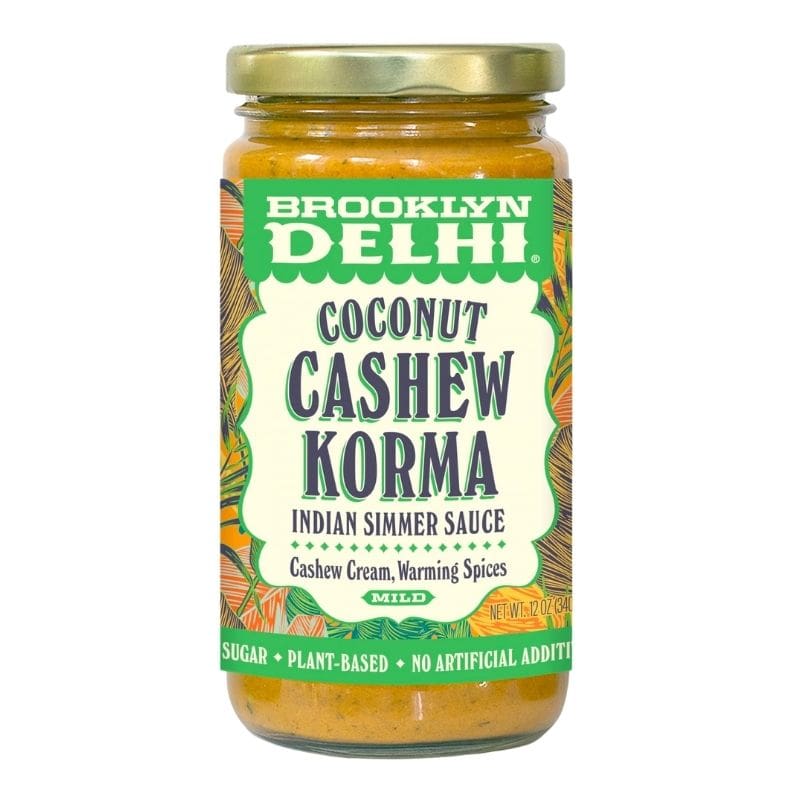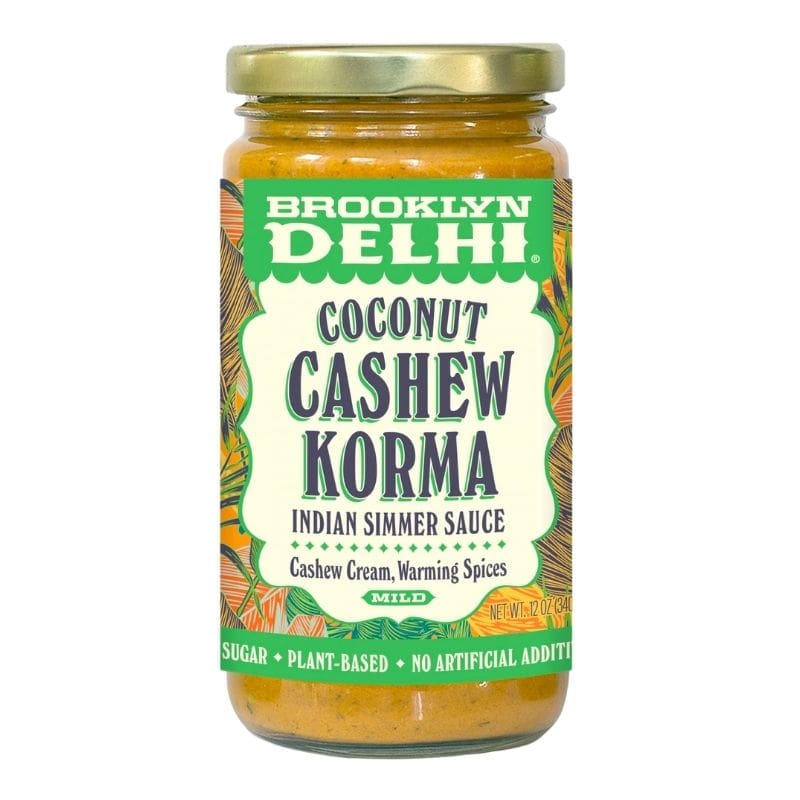 Brooklyn Delhi Coconut Cashew Korma Simmer Sauce