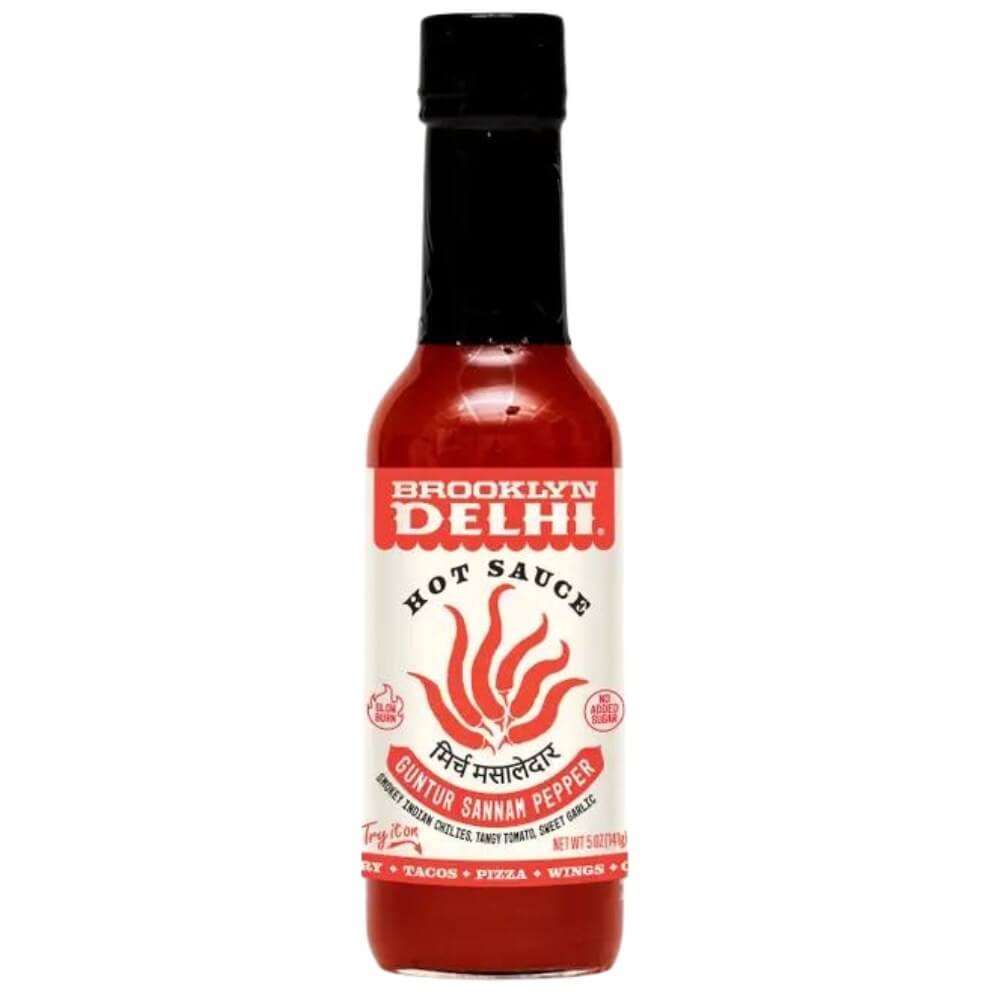 Brooklyn Delhi Guntur Sannam Hot Sauce
About this product
A unique hot sauce featuring a single origin, heirloom variety of the famed Guntur Sannam chili pepper from Andhra Pradesh sourced by Diaspora Co. along with slow-cooked tomatoes, sweet garlic, tangy tamarind fruit and the magical Indian spice asafetida. This special hot sauce will add an umami kick to the foods you love!

This hot sauce is flavorful heat with a slow burn. The special Guntur Sannam peppers add a smokey, tomatoey, sweet and fruity flavor that make this sauce very special and quite addictive and the reason there's no added sugar to the recipe.
More details
About the brand
Ingredients
Tomatoes, water, tomato paste, vinegar, sunflower oil, sesame oil, garlic, Diaspora Co. Guntur Sana chili peppers, salt, spices (including turmeric), tamarind.
Brooklyn Delhi makes delicious condiments and sauces inspired by Indian culinary traditions and plant-based ingredients. Brooklyn Delhi recipes were developed by chef and cookbook author Chitra Agrawal. Since 2009 in Brooklyn, Chitra has specialized in serving, teaching and writing about Indian home cooking. She has been featured in The New York Times, Food & Wine, Bon Appetit, Saveur, among others for her cooking and is the author of Vibrant India.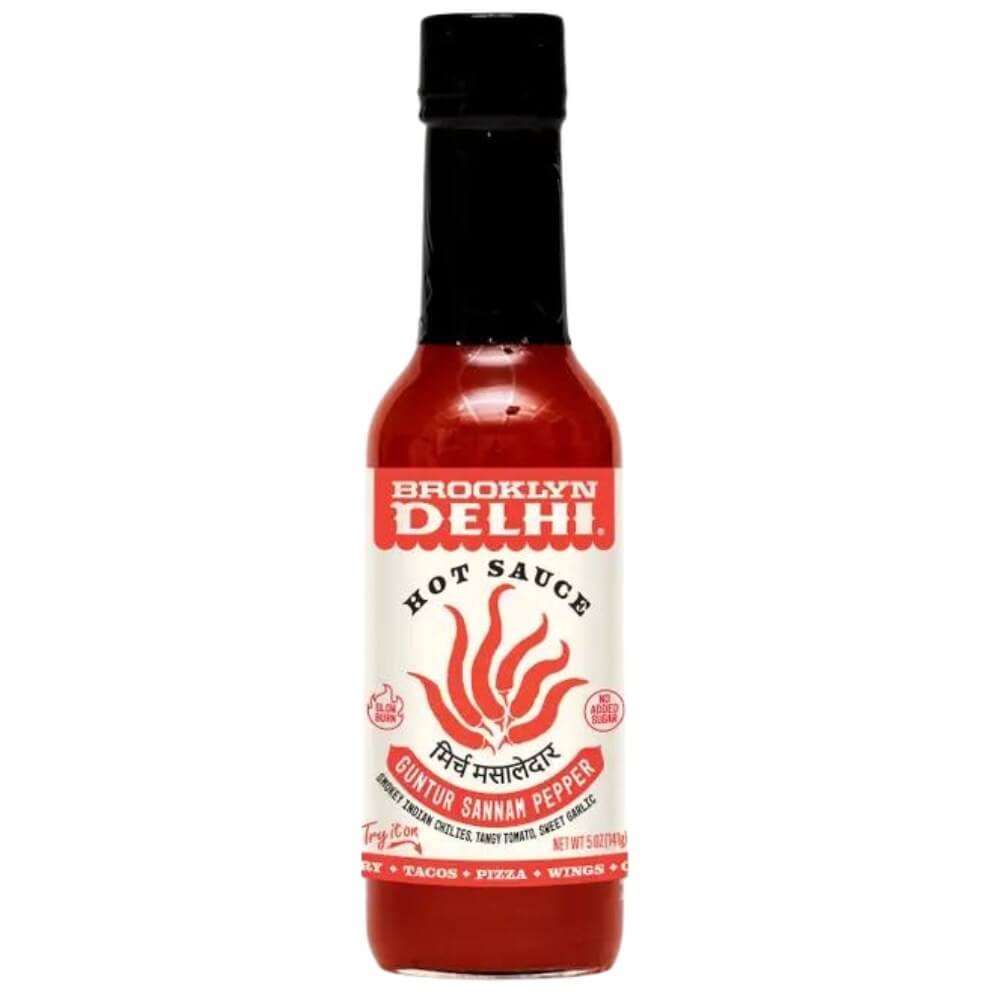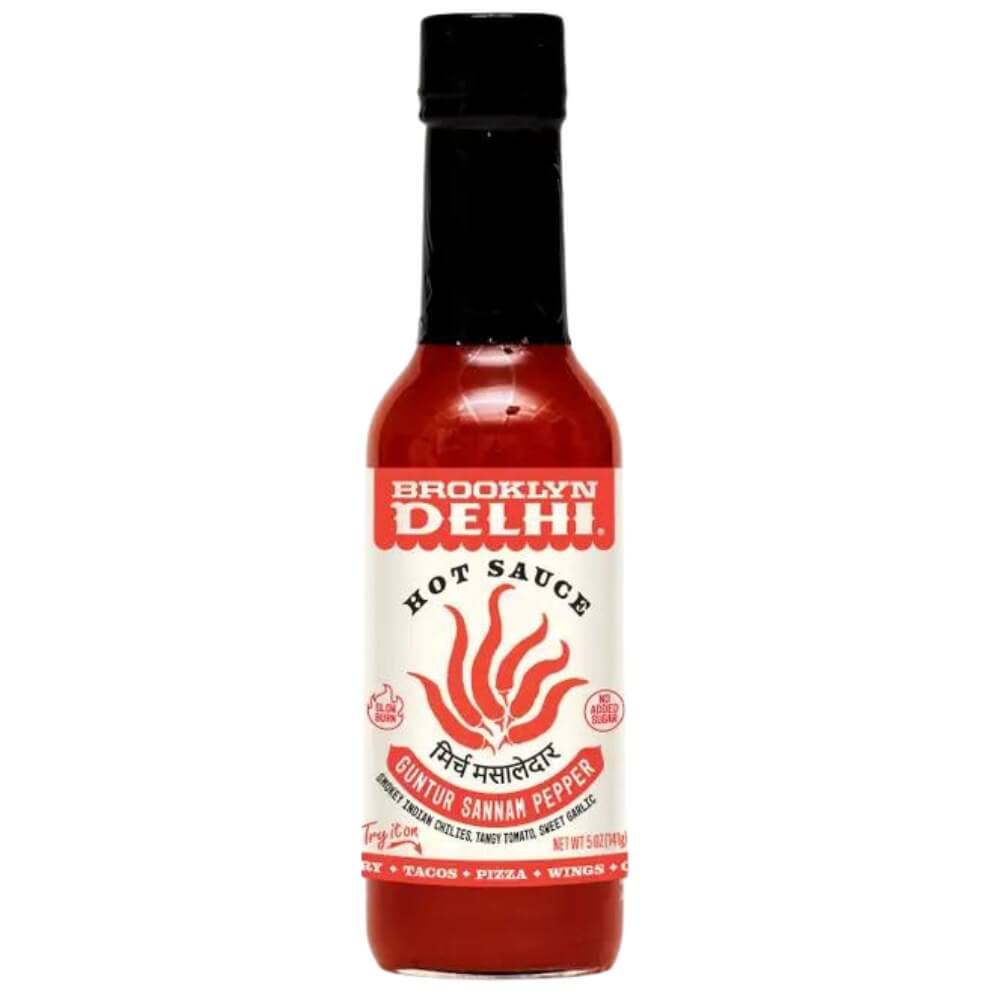 Brooklyn Delhi Guntur Sannam Hot Sauce