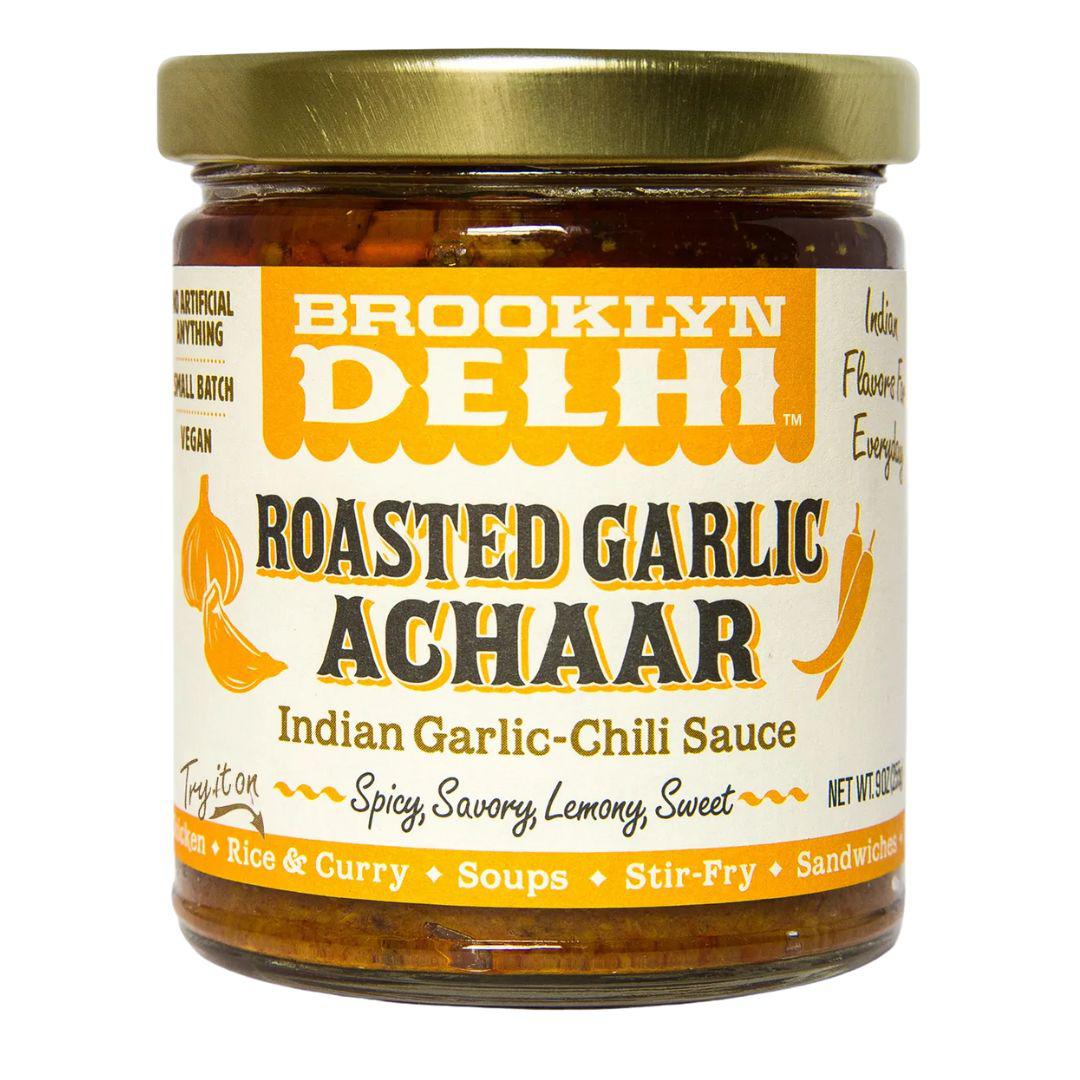 Brooklyn Delhi Roasted Garlic Achaar (Indian Condiment)
About this product
Brooklyn Delhi's Roasted Garlic Achaar, a 2018 FABI winner, is a condiment made with garlic roasted, lemon, oil, a mix of Indian spices, red chili powder and unrefined cane sugar. It has a spicy, lemony, savory, sweet flavor. Use it just like a roasted garlic spread or chili sauce.
Traditionally it's eaten with rice, curry, dal and yogurt, but you can use it as a base for pizza or pasta sauces, aioli's, soups or marinades, or top it on most anything - burgers, eggs, sandwiches, tacos, chicken, ramen, etc.
More details
About the brand
Ingredients
Garlic, lemon juice, non-GMO expeller-pressed canola oil, spices (including red chili pepper, mustard seeds, and turmeric), salt, jaggery (evaporated sugarcane juice).
Brooklyn Delhi makes delicious condiments and sauces inspired by Indian culinary traditions and plant-based ingredients. Brooklyn Delhi recipes were developed by chef and cookbook author Chitra Agrawal. Since 2009 in Brooklyn, Chitra has specialized in serving, teaching and writing about Indian home cooking. She has been featured in The New York Times, Food & Wine, Bon Appetit, Saveur, among others for her cooking and is the author of Vibrant India.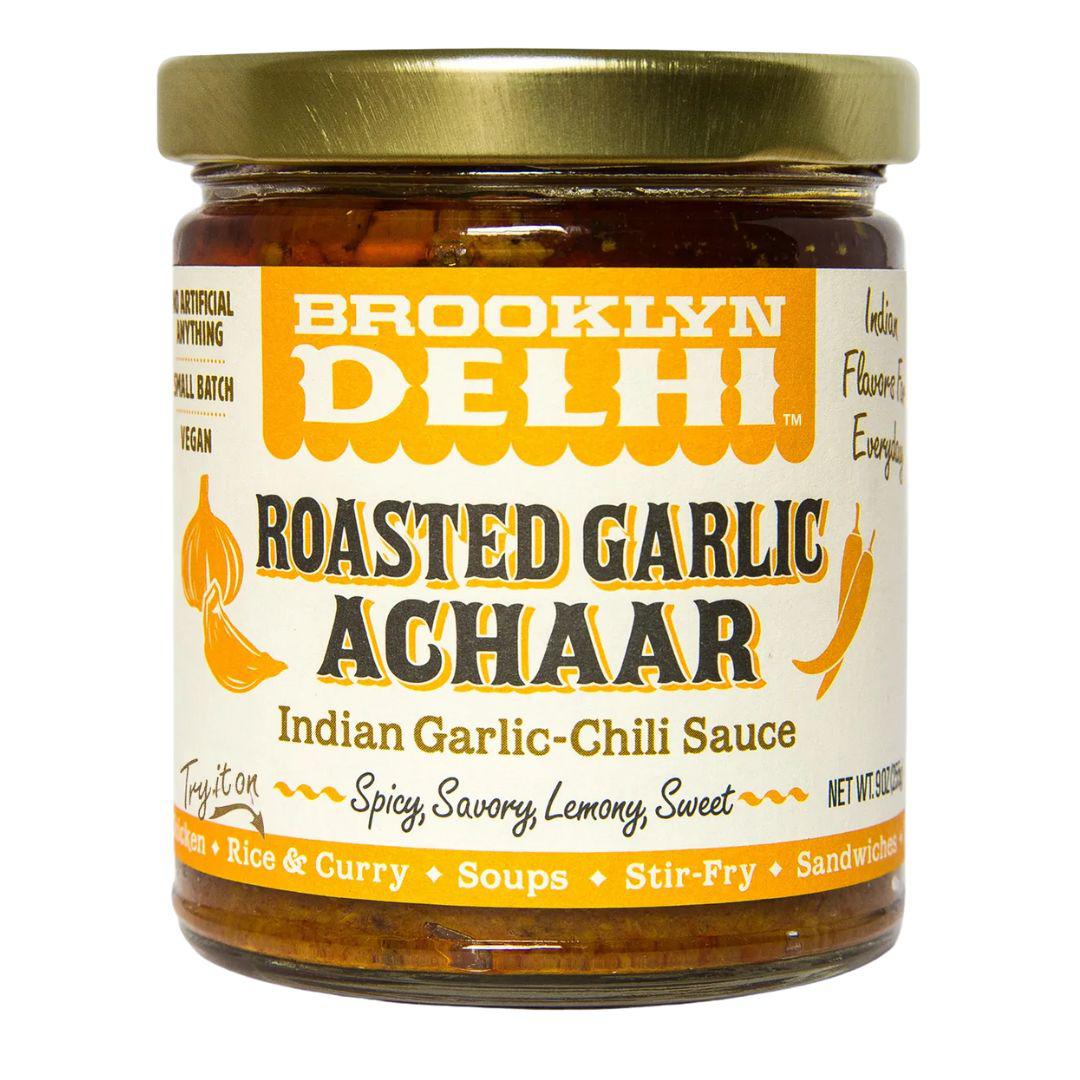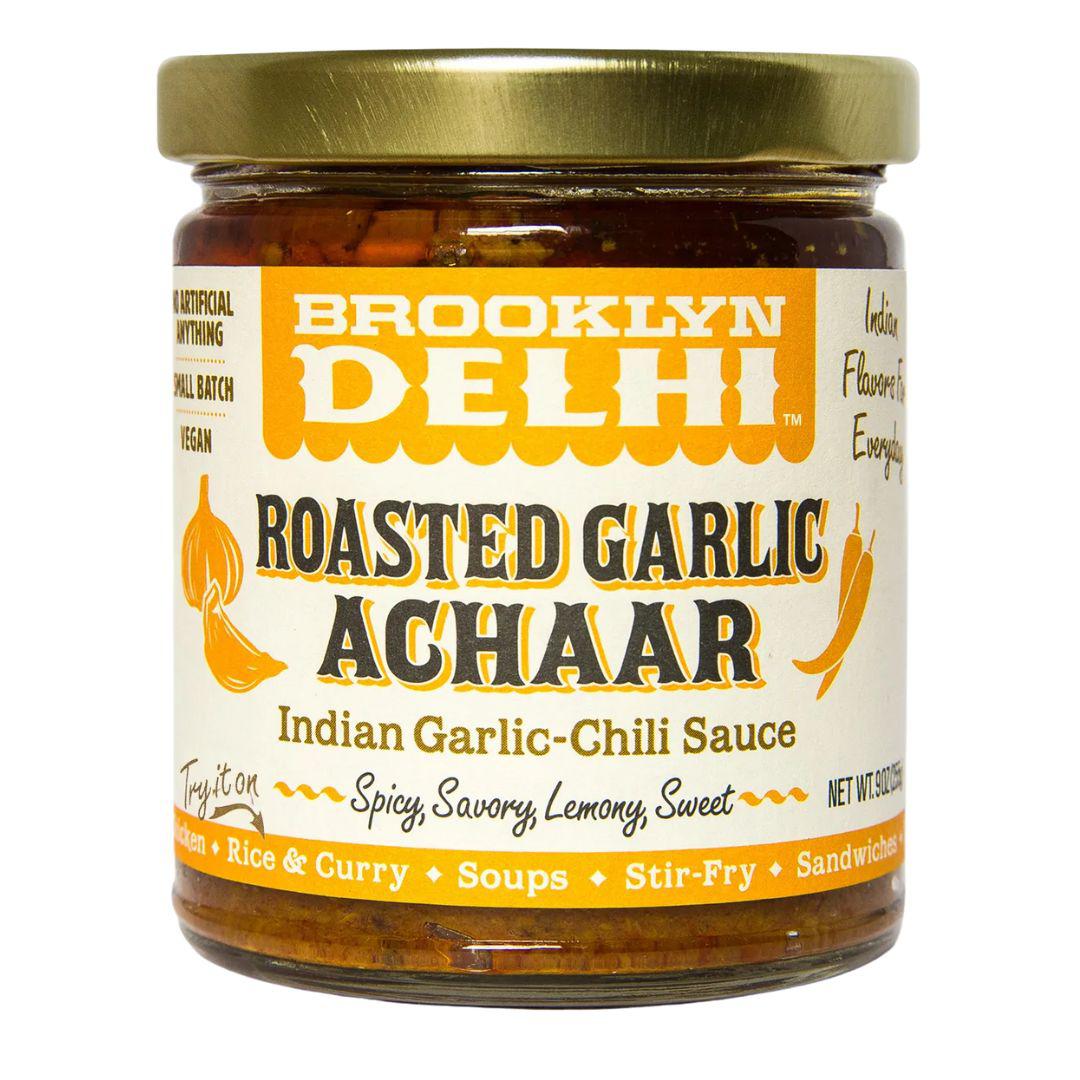 Brooklyn Delhi Roasted Garlic Achaar (Indian Condiment)