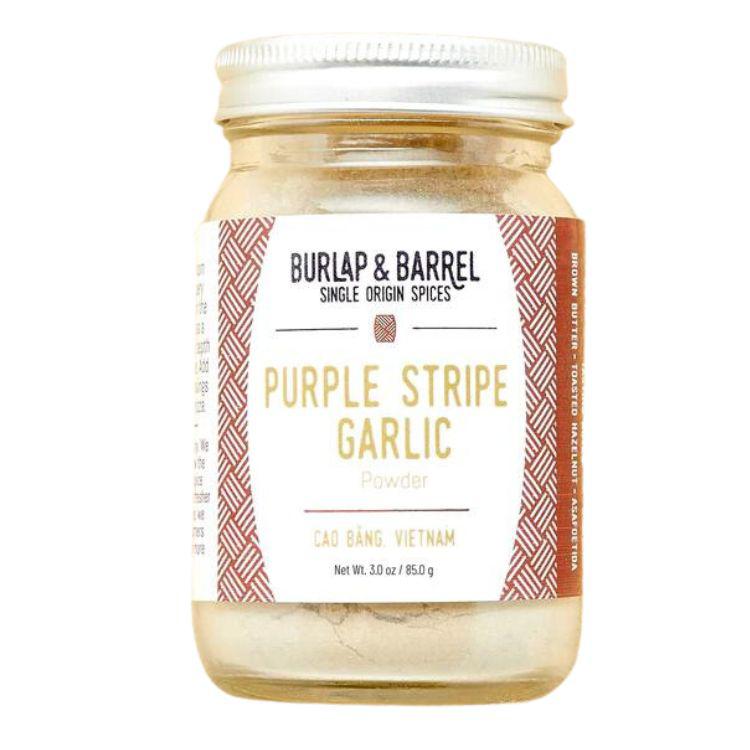 Burlap & Barrel Purple Stripe Garlic
About this product
Purple Stripe Garlic powder from the mountains of northern Vietnam, is savory and sweet, and its flavor adds depth and complexity to everything it touches. It can be used in place of fresh garlic, or as an upgrade to standard garlic powder. The rich, buttery aroma is a welcome addition to cooked dishes, breads and even as a topping for pizza! This is an heirloom variety with a purple stripe on its papery skin and small bulbs.
More details
About the brand
Ingredients
100% garlic, ground (allium sativum).
Burlap & Barrel is a single origin spice company and Public Benefit Corporation. Burlap & Barrel work directly with smallholder farmers in 23 countries to source unique, beautiful spices for professional chefs and home cooks. They carry items that are different from anything else on the market - heirloom varieties, grown sustainably and imported immediately after harvesting.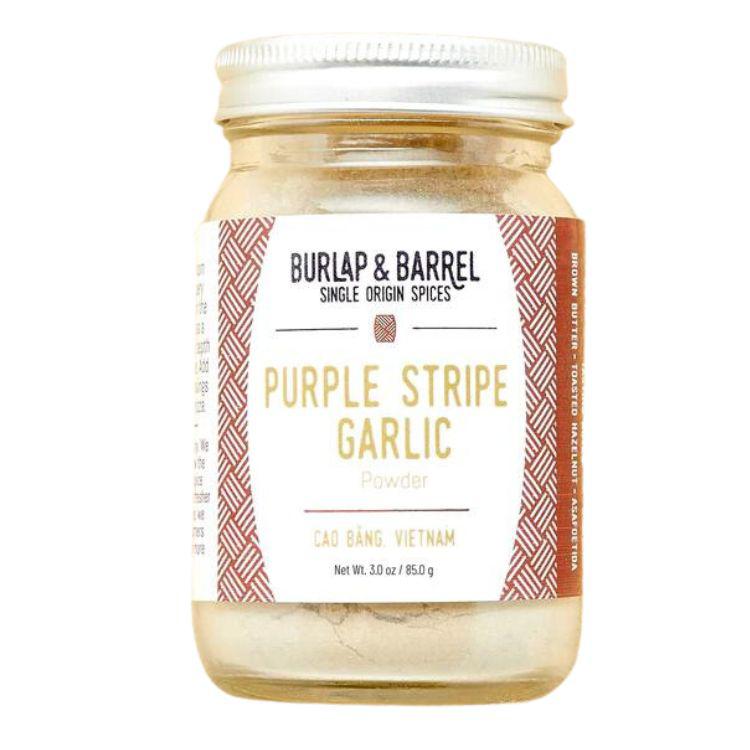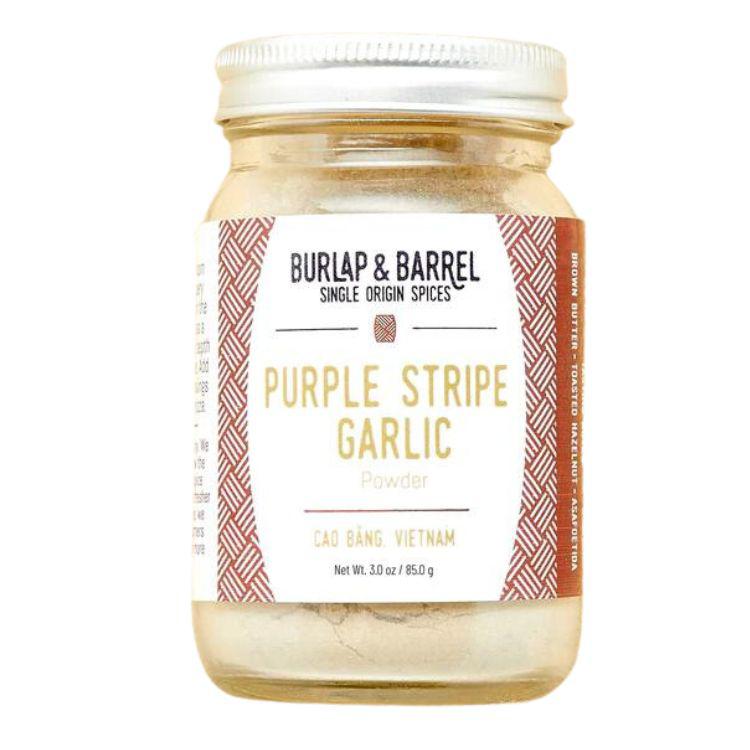 Burlap & Barrel Purple Stripe Garlic