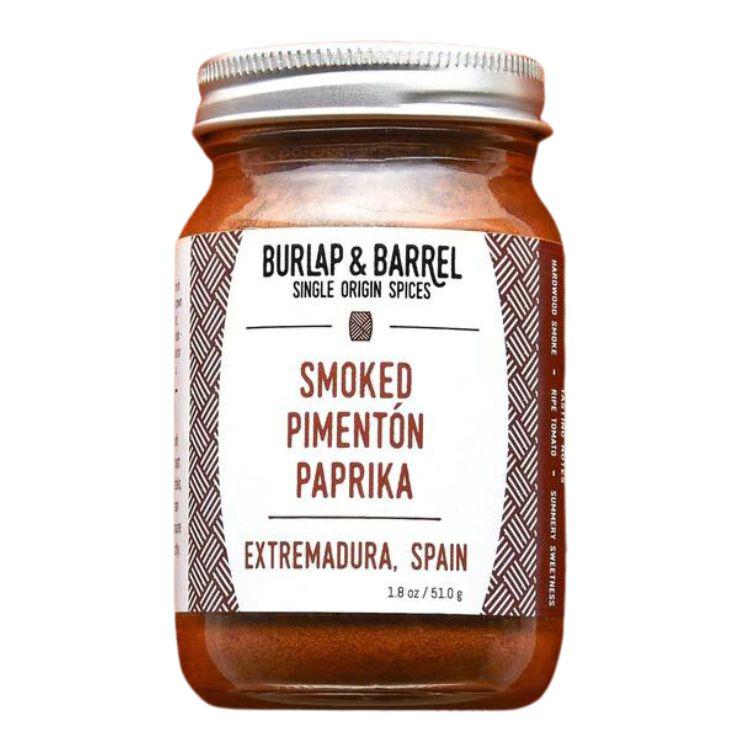 Burlap & Barrel Smoked Pimenton Paprika
About this product
Smoked Pimentón Paprika comes from a protected region in Western Spain, where sweet red peppers have been grown and smoked for centuries. Fresh peppers are slowly dried over oak coals, which imbue them with a rich flavor that imparts a savory depth and gorgeous color. Use it in pasta sauce or chili, as a rub for grilled or roasted meats, or sprinkle it over sauteed veggies.
More details
About the brand
Ingredients
Pimentón de la vera dop (capsicum annuum).
Burlap & Barrel is a single origin spice company and Public Benefit Corporation. Burlap & Barrel work directly with smallholder farmers in 23 countries to source unique, beautiful spices for professional chefs and home cooks. They carry items that are different from anything else on the market - heirloom varieties, grown sustainably and imported immediately after harvesting.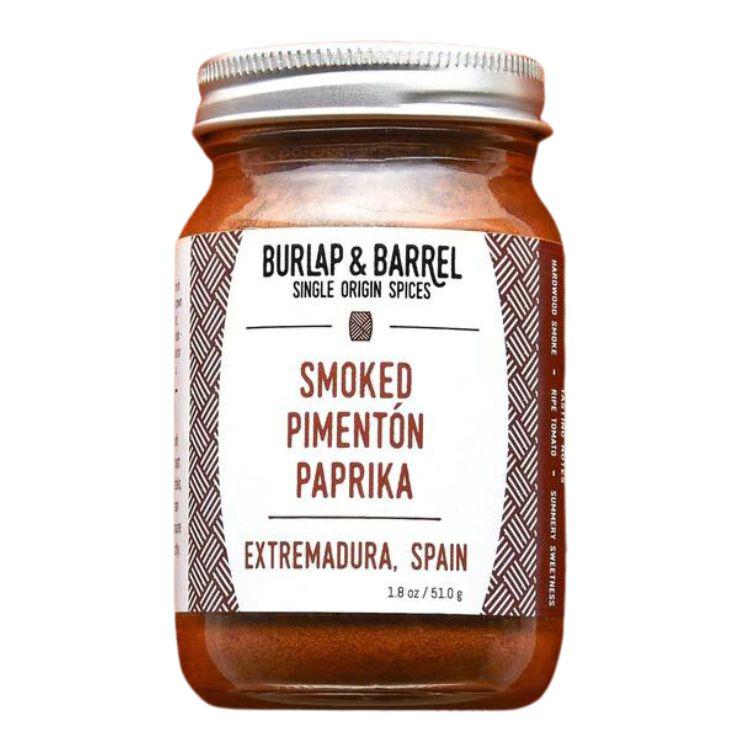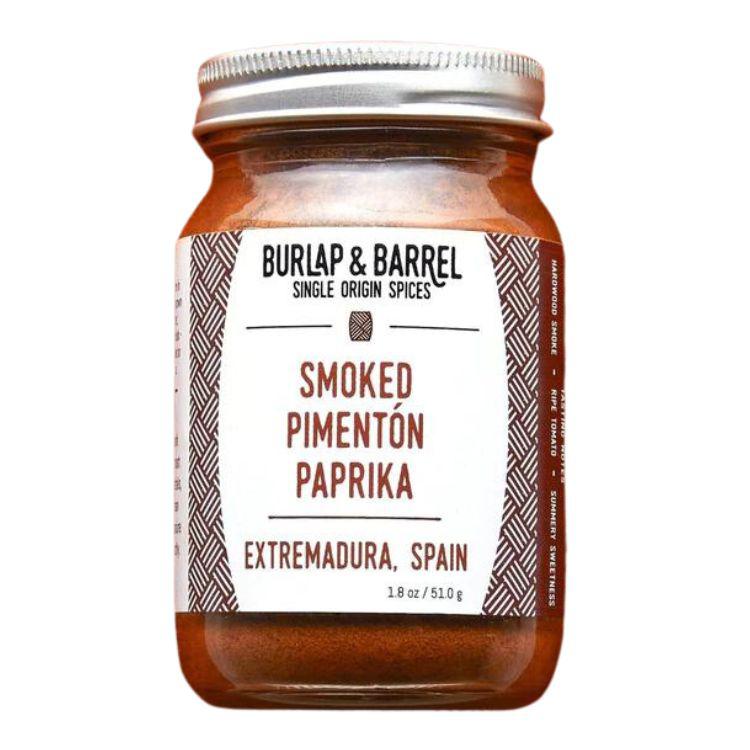 Burlap & Barrel Smoked Pimenton Paprika