Hasegawa FRK Series Wood Core Soft Rubber Cutting Board 0.8 Inch (13.4" x 9.1")
Out of Stock
About this product
Hasegawas are Japanese chef's go-to cutting boards that you are likely to spot in your beloved omakase counters. FRK Series is simply the home use version of the popular commercial grade FSR Series cutting boards, meaning they come in smaller sizes ideal for using at home.

This cutting board is not only durable, but its wood core cushions and absorbs the blows of your knife, thus preserving your blade's sharpness (unlike typical synthetic boards) and preserving the life of your knives. The rubber coating provides much better protection for your knives and protection for your fingers, since it's non-slip. Plus, the material has strong antimicrobial properties—one of the highest standards in Japan—so it won't hold germs as much as a standard cutting board would between uses. It's wood core keeps the cutting board from warping from use and high-temperature dishwashing. And since it's not entirely made of wood, it much more light weight to use. 


Dishwasher and bleach safe
Dimensions: 13.4" x 9.1" x 0.8"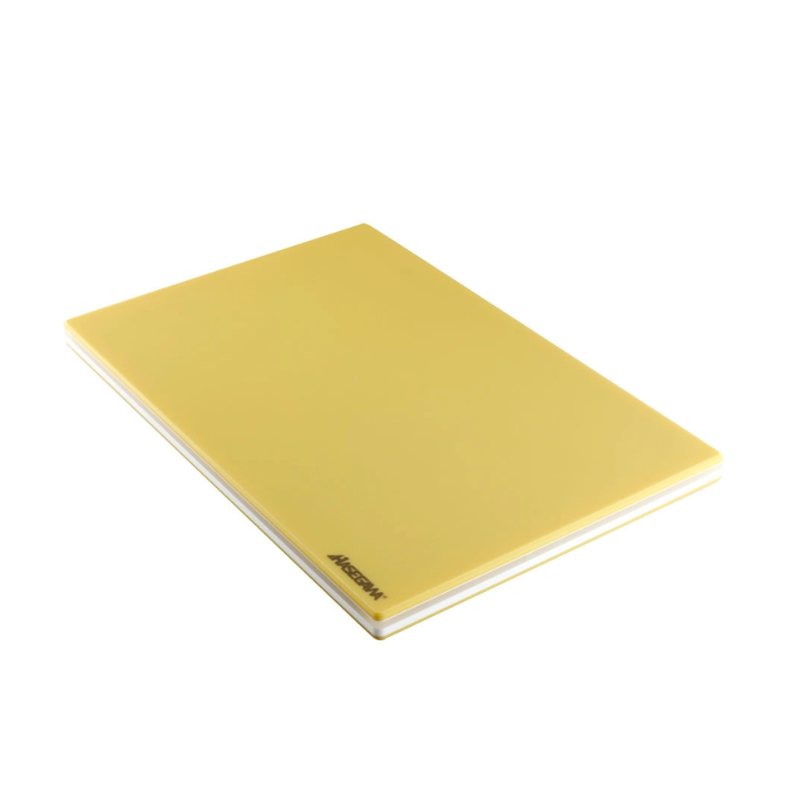 Hasegawa FRK Series Wood Core Soft Rubber Cutting Board 0.8 Inch (13.4" x 9.1")