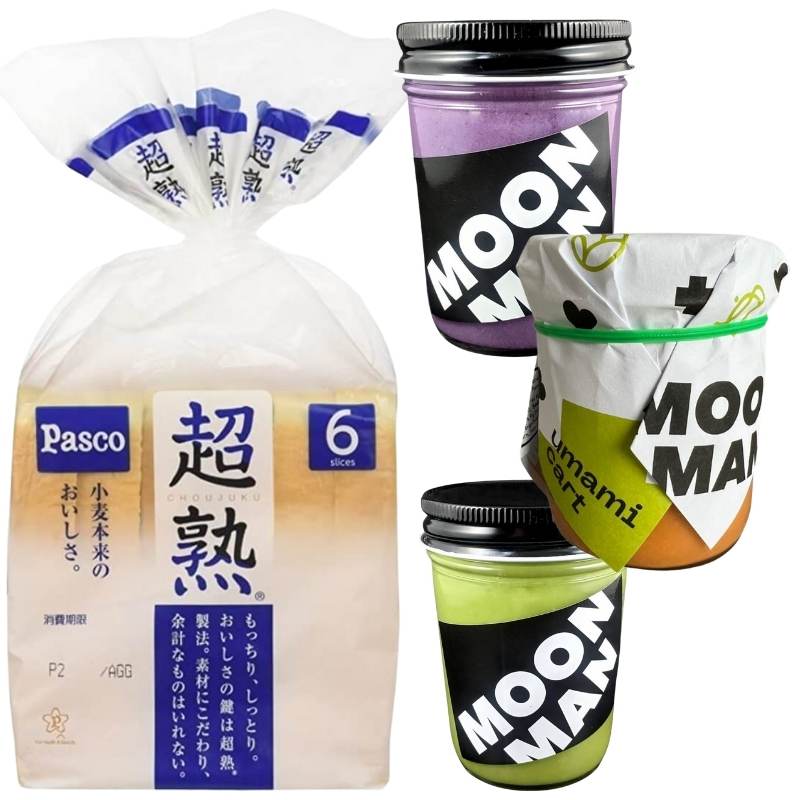 Moon Man Kaya Toast Kit
Out of Stock
About this product
Start your morning with Moon Man Kaya Toast Kit that includes:
Pasco Choujuku Shokupan (Japanese Sliced Bread) (6 slices)
Moon Man Pandan Kaya Jam
Moon Man Ube Kaya Jam

Moon Man x Umamicart Thai Tea Kaya Jam for Heart of Dinner
Kaya jam is a type of sweet spread made from a base of coconut milk, eggs and sugar. It is popular throughout Southeast Asia. Moon Man Kaya Jams do not use any preservative or binders, so some separation may occur. Simply give the jar a shake to mix it back up!
Since opening in 2017, Moon Man has been a fixture of NYC's food market scene, combining nostalgia and culinary innovation through their modern take on Southeast Asian street food.
Other Varieties
More details
Wheat, milk.
Wheat flour, sugar, butter, margarine, bakery yeast, salt, rice flour, brewed vinegar.