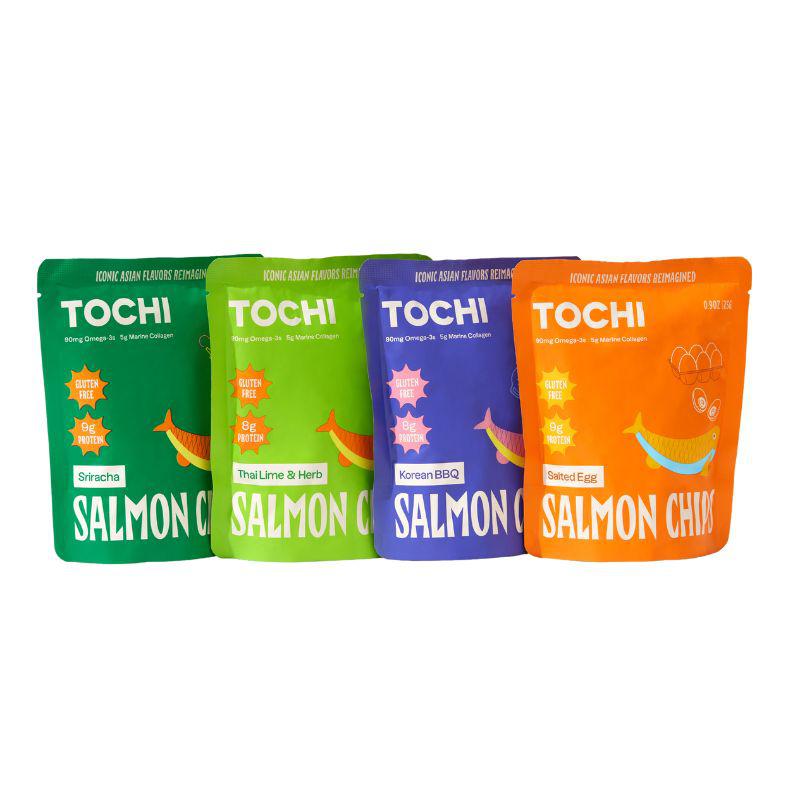 Tochi Salmon Chips Sampler
$17.49
(
$17.96
)
|
4 units
About this product
All Tochi Salmon Chips are made from sustainably-sourced salmon from Norway and England. Try all 4 flavors!
Tochi Thai Lime and Herb Salmon Chips
Tochi Sriracha Salmon Chips
Tochi Salted Egg Salmon Chips
Tochi Korean BBQ Salmon Chips
Other Varieties
More details
The inspiration behind Tochi Snacks started out on a trip to Asia, when founders Dina, Ian, and Marc discovered an unexpected salted egg craze and couldn't get enough of the sweet and savory flavor! Tochi was created to take delicious Asian flavors and packed them into crunchy, protein-packed snacks that's heavy on the good stuff, without any of the junk stuff.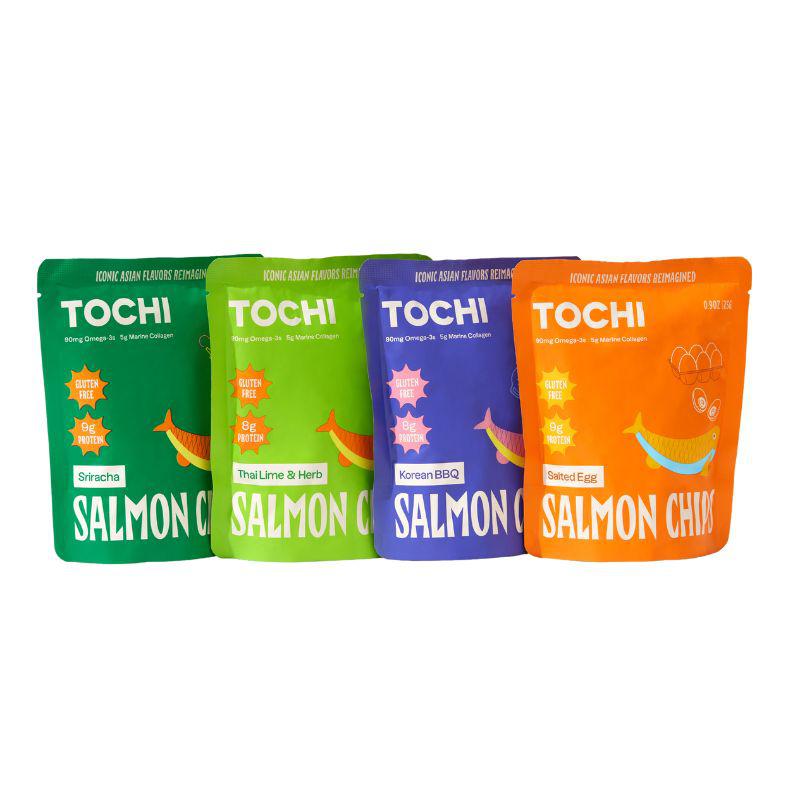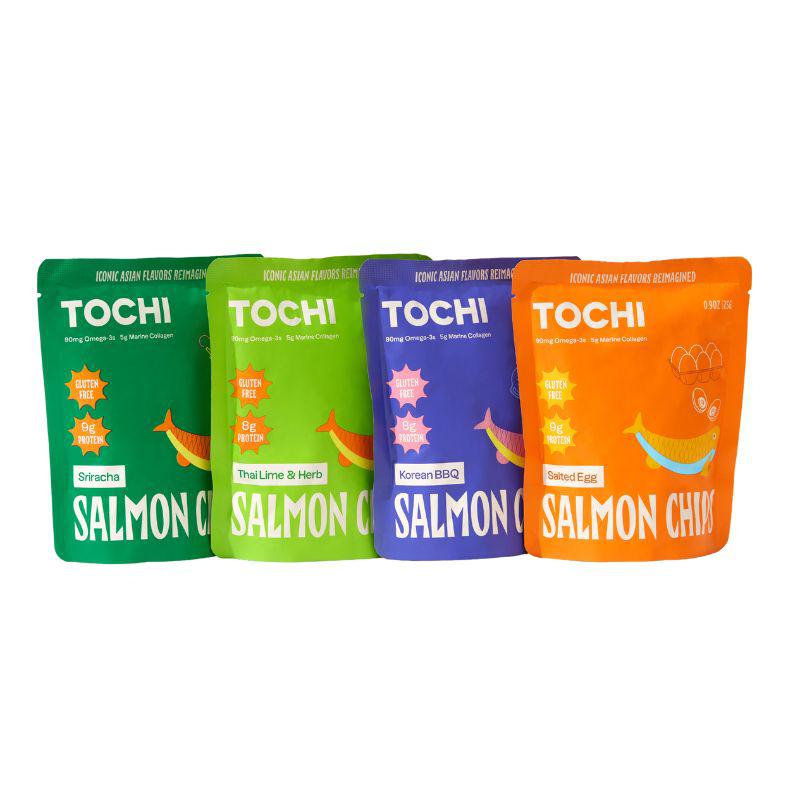 Tochi Salmon Chips Sampler
$17.49
(
$17.96
)
|
4 units