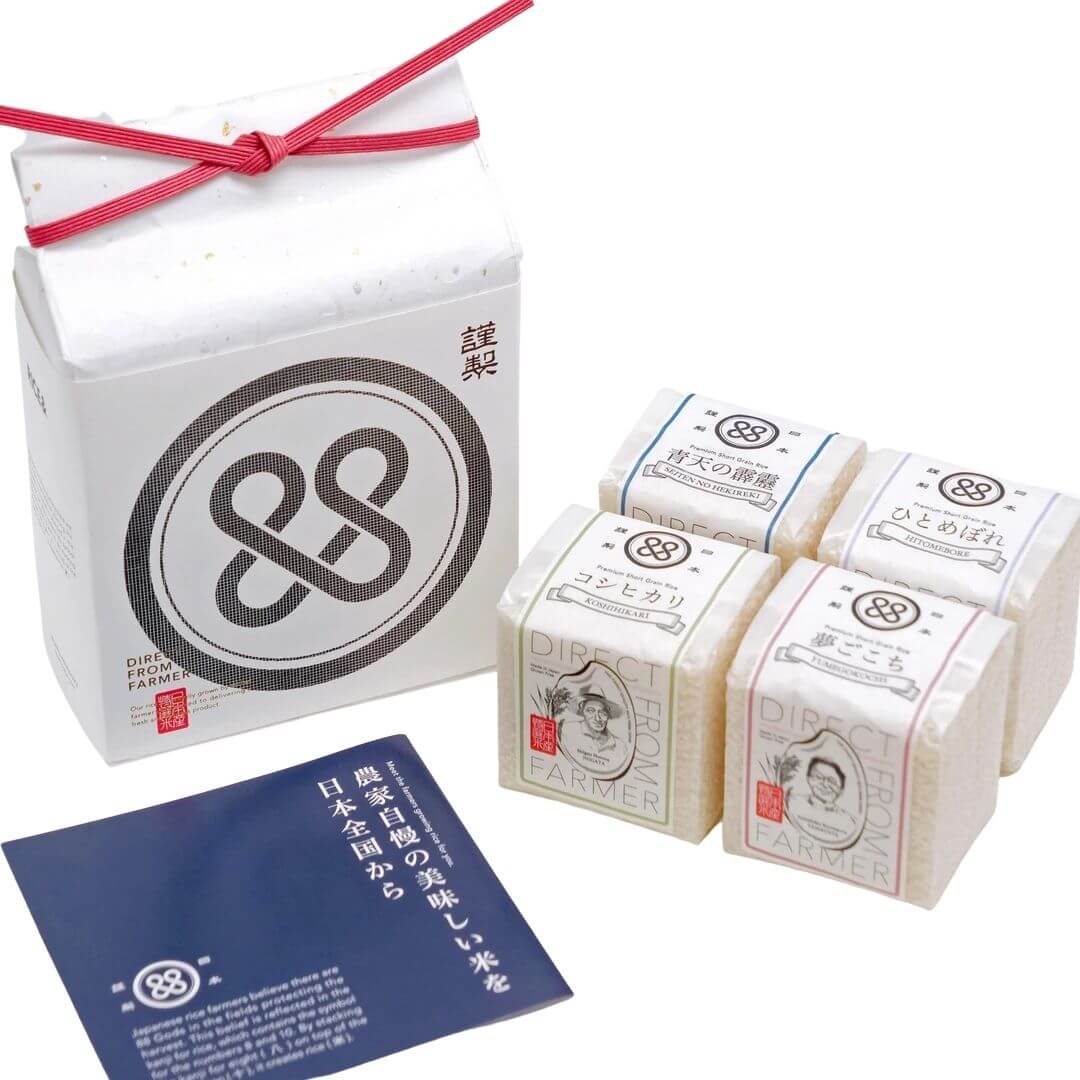 Rice& Direct From Farmer Japanese Rice Set (4 pack)
About this product
An exclusive cube set collection that highlights four varieties of premium Japanese rice sourced by Rice& directly from four notable farmers.
Koshihikari is recognized as the king of Japanese rice in terms of its popularity, taste, and production. It features a strong stickiness and sweetness, and is known for its distinct aroma and luster when cooked. Koshihikari makes up more than one third of the acreage of rice in Japan, making it synonymous with the idea of delicious rice.
Since its debut in 2017, Konjiki no Kaze has achieved a taste rivaling the finest varieties of rice produced in Iwate Prefecture. This unprecedented rice has the same amylose content as Niigata Koshihikari and the balanced perfection of Hitomebore. Konjiki no Kaze has a fluffy texture combined with a unique, rich sweetness not found in any other rice. It also has a similar stickiness as other types of rice, such as Koshihikari.
From simply seasoned dishes to standard Japanese fare such as grilled fish, Hitomebore is the ideal rice. When cooked, Hitomebore is plump with a chewy texture. Additionally, it has an exceptional balance between the five qualities rice is graded on: stickiness, sweetness, luster, umami, and aroma. In other words, Hitomebore is an almighty rice. The fluffy texture and moderate stickiness of Hitomebore will make you fall in love as soon as you taste them, so the rice was named "love at first sight."
Yumegokochi translates to "dream feeling," which reflects the delightfully sweet taste of this incredibly sticky rice. Yume Gokochi, produced in 2006, won the gold medal at the annual Japanese Taste Appraisal Contest.
Other Varieties
More details
About the brand
Ingredients
Rice.
RICE& believes everyone deserves to enjoy rice and deliver this cornerstone of Japanese culture to American dining tables. Good rice starts with good farmers, and Rice& sources directly from Japanese farmers who personally tend and manage their farms, striving to grow the best rice possible. Thousands of years of rice cultivation have brought RICE&'s premium rice directly to you.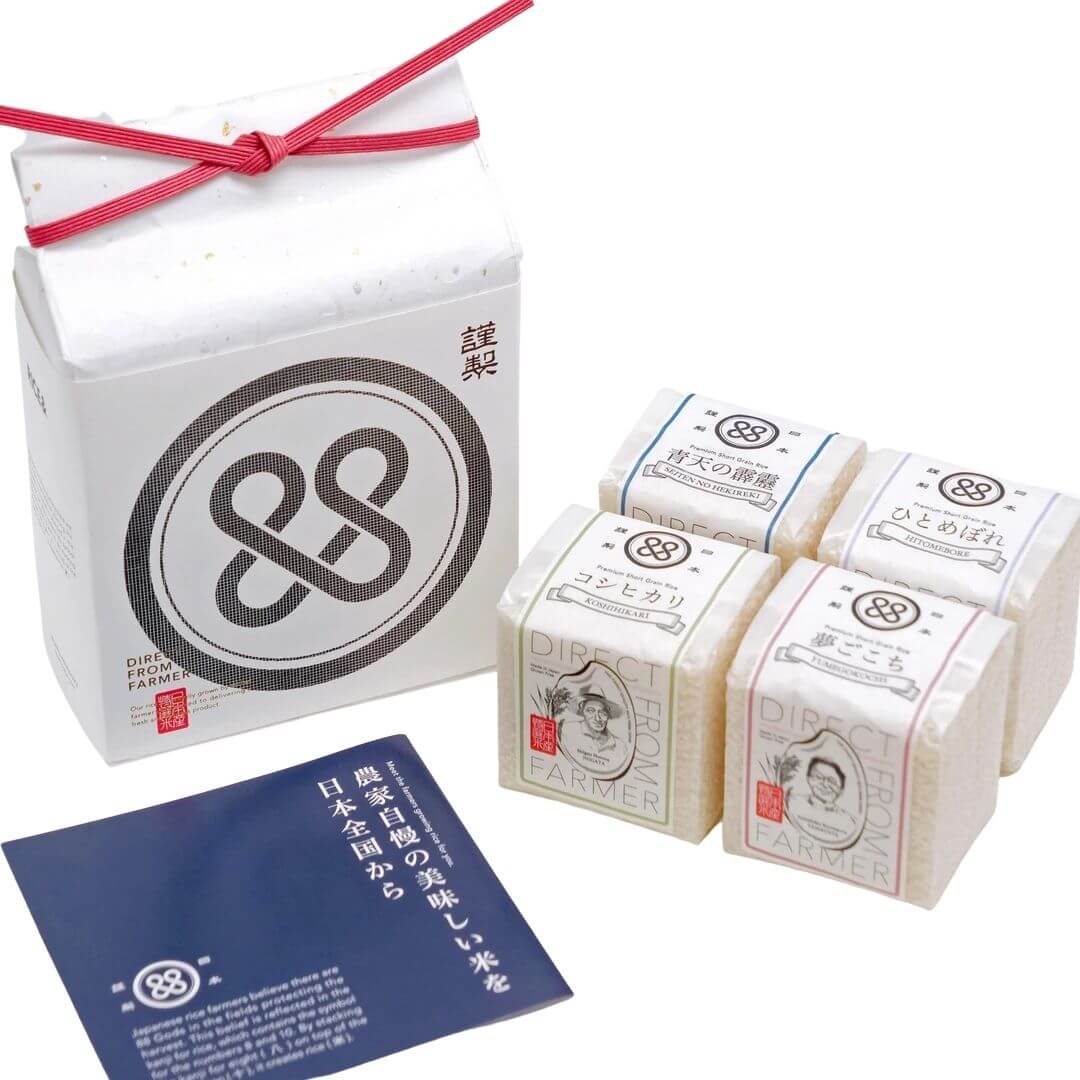 Total 5 star reviews: 2
Total 4 star reviews: 0
Total 3 star reviews: 0
Total 2 star reviews: 0
Total 1 star reviews: 0
Rare rice

Impressive! So excited about discovering a new to me and very special rice!!

best rice i've tried

this rice was so special. every kernel of rice had it's own perfect texture after cooking it in the rice cooker as I usually cook rice. it's pricey and i will only buy it for special occasions but it's soooo good
Reviews Loaded
Reviews Added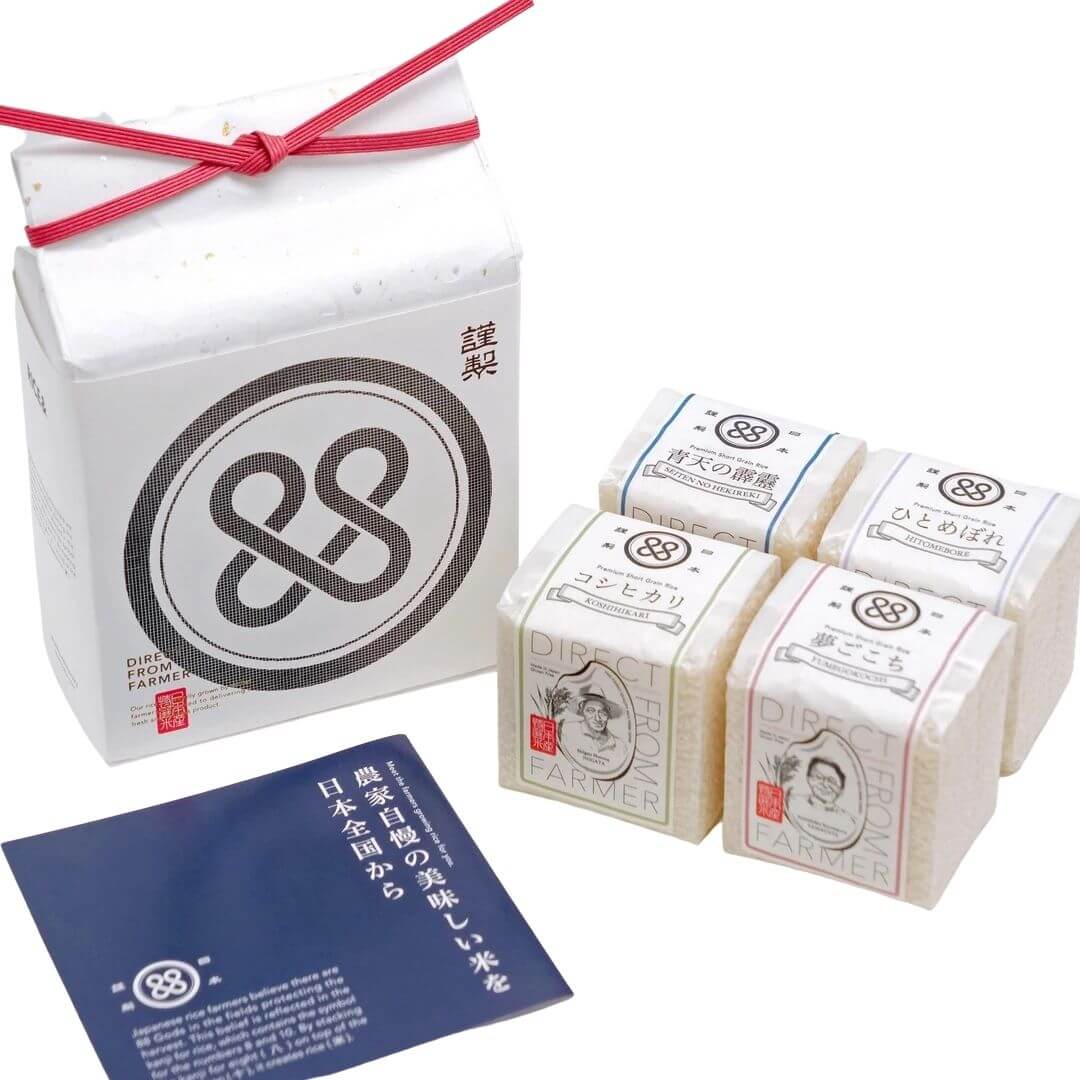 Rice& Direct From Farmer Japanese Rice Set (4 pack)