Dr. Dane's Original Vietnamese Dipping Sauce
About this product
Dr. Dane's traditional dipping sauce is a lip-smacking nước mấm chấm created with fresh-pressed lime juice, sweet garlic, and pure cane sugar, then finished with fiery Thai chili peppers and fish sauce.
More details
About the brand
Ingredients
Fish sauce (anchovy, sea salt), water, sugar cane, vinegar, lime juice, Thai chili peppers, garlic.
Dr. Dane's Kitchen offers authentic all-natural Vietnamese and Vegan dipping sauces along with other Huế-style condiments that cross all culinary boundaries, delivering a savory, spicy kick to dishes all over the world. Outside of Dr. Dane's Kitchen, Dr. Dane is also a full-time dentist at Children's Dental Care in Dallas, TX and also runs Kids 4 Smiles, a charitable hub for children that provides the tools and training needed to become servant leaders through volunteerism!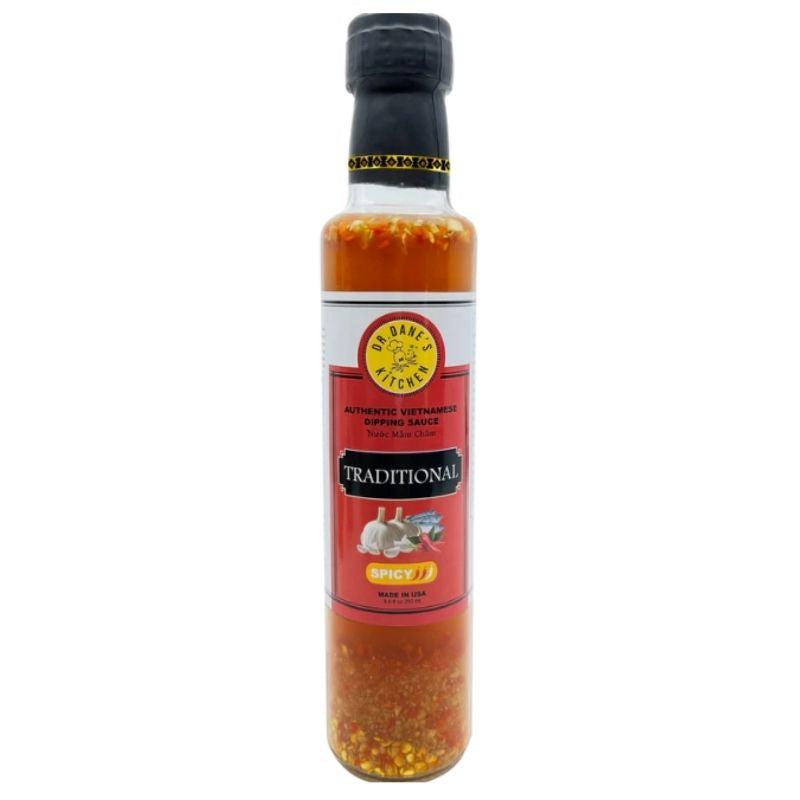 Dr. Dane's Original Vietnamese Dipping Sauce