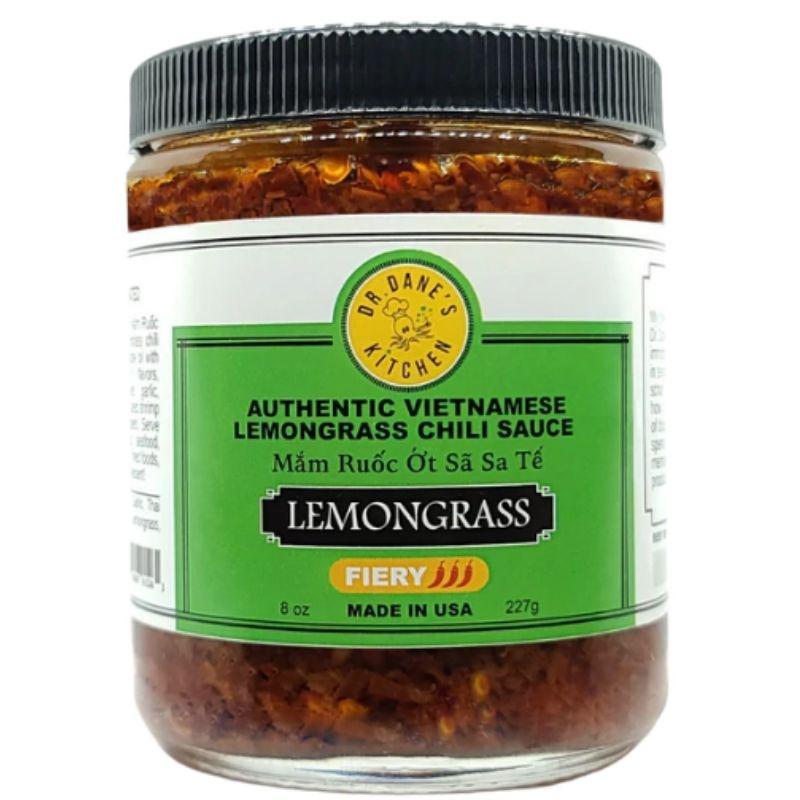 Dr. Dane's Original Vietnamese Lemongrass Chili Sauce
About this product
Dr. Dane's 100% all-natural Vietnamese Lemongrass Chili Sauce is simmered in pure soybean oil with fresh chopped garlic, lemongrass, chili flakes, salted shrimp paste, and Thai chili peppers. The result is a highly distinctive Mắm Ruốc Ớt Sã Sa Tế that packs a ton of umami flavor and mouth-watering aroma.
More details
About the brand
Allergens
Ingredients
Shrimp.
Vegetable oil, garlic, chili peppers, chili flakes, lemongrass and salted shrimp.
Dr. Dane's Kitchen offers authentic all-natural Vietnamese and Vegan dipping sauces along with other Huế-style condiments that cross all culinary boundaries, delivering a savory, spicy kick to dishes all over the world. Outside of Dr. Dane's Kitchen, Dr. Dane is also a full-time dentist at Children's Dental Care in Dallas, TX and also runs Kids 4 Smiles, a charitable hub for children that provides the tools and training needed to become servant leaders through volunteerism!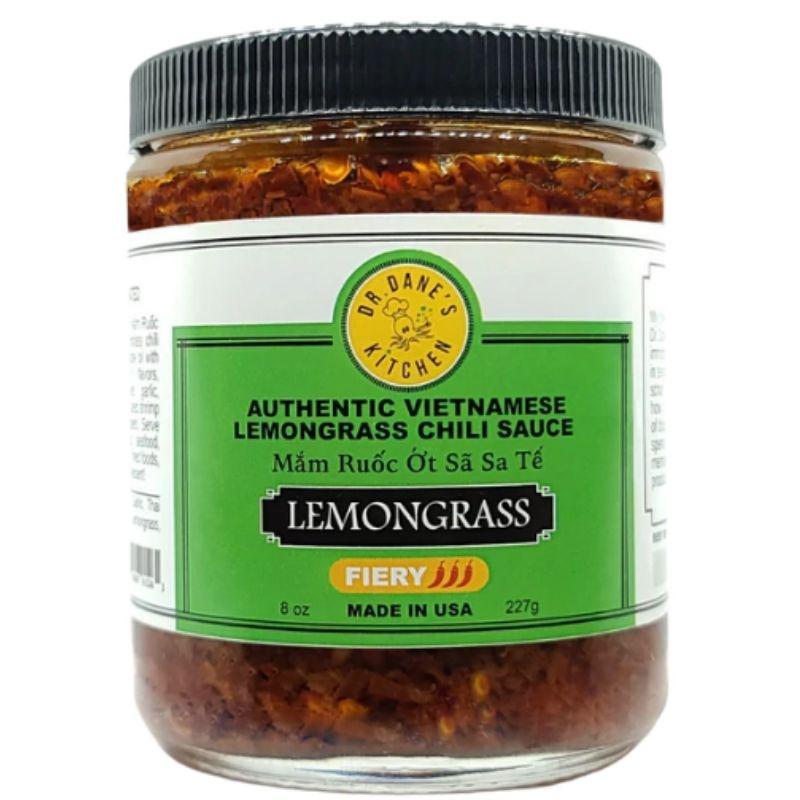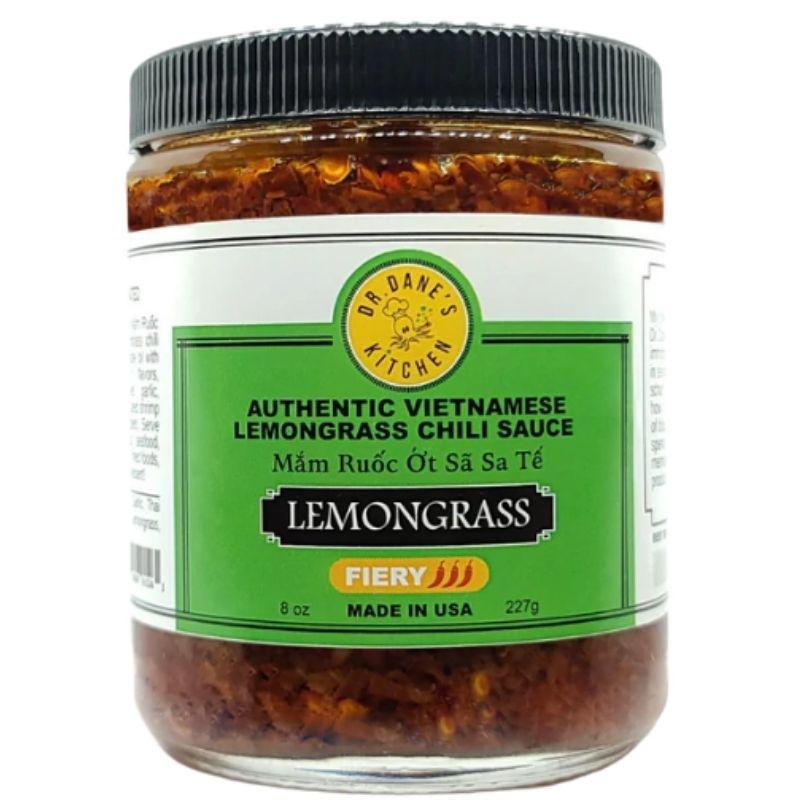 Dr. Dane's Original Vietnamese Lemongrass Chili Sauce