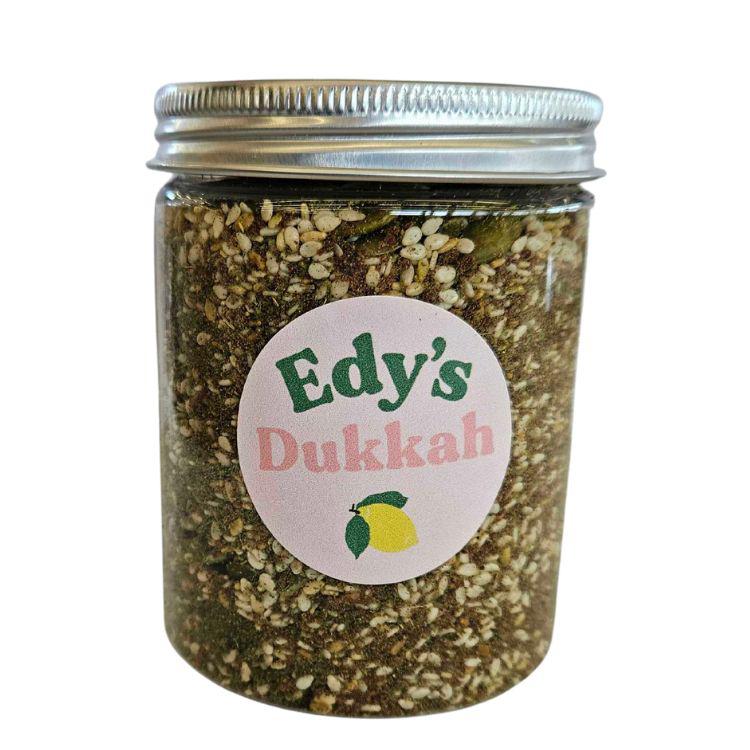 Edy's Grocer Edy's Housemade Dukkah
About this product
This special dukkah is blended by Chef Edy of Edy's Grocer and contains a mix of pepitas, thyme, sumac, oregano, and sesame seeds. Dukkah is a blend of toasted nuts, seeds, and spices and is often served as a condiment or topping. You can also use this as a seasoning for meat, fish, vegetables, or salads. Dukkah adds a rich, nutty flavor and a satisfying crunch.
This dukkah was sourced for us by Edy's Grocer, a local Brooklyn Middle Eastern market and deli by Chef Edy Massih.
More details
About the brand
Ingredients
Pepitas, thyme, salt, sumac, oregano, sesame seed.
Edy's Grocer is North Brooklyn's first Lebanese market and deli. Born and raised in the Northern region of Lebanon, Chef Edy immigrated to the US with his family at a young age. Since his arrival, he has felt a strong passion for preserving his culture here in the States with the thing he loves the most- cooking! Beyond his cooking, Chef Edy also wanted to find a way to bring Middle Eastern ingredients to people's daily kitchens and pantries, which fueled his desire to open the Grocer, stocked with Middle Eastern ingredients.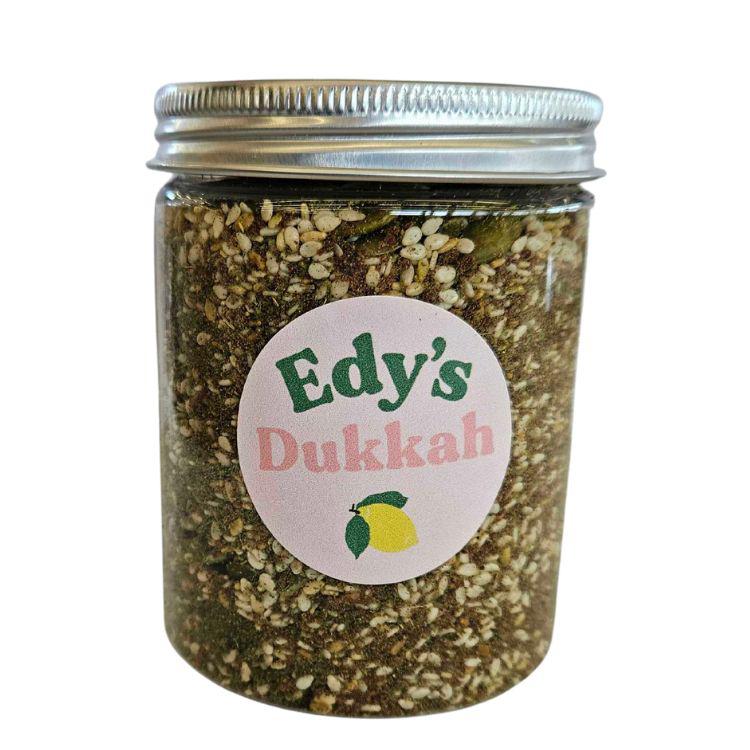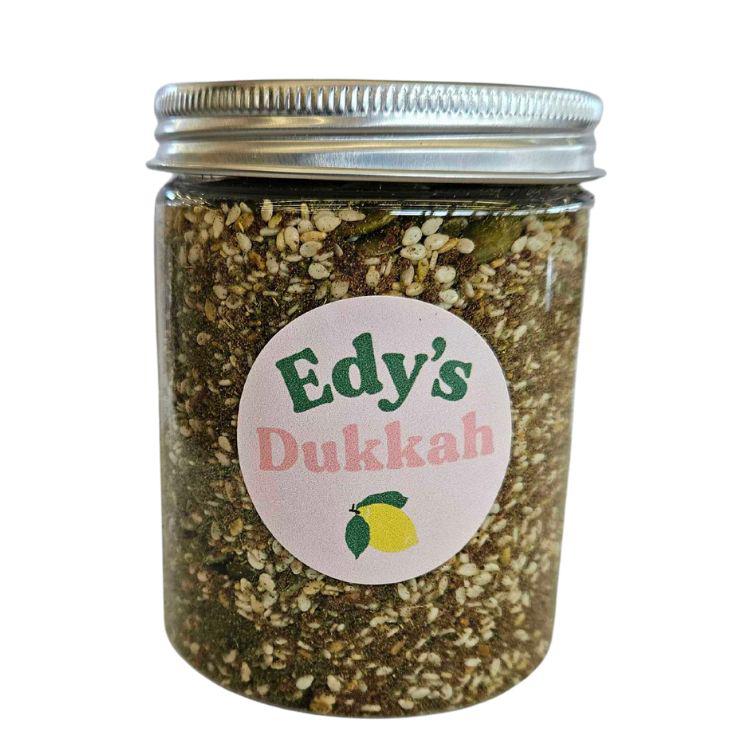 Edy's Grocer Edy's Housemade Dukkah