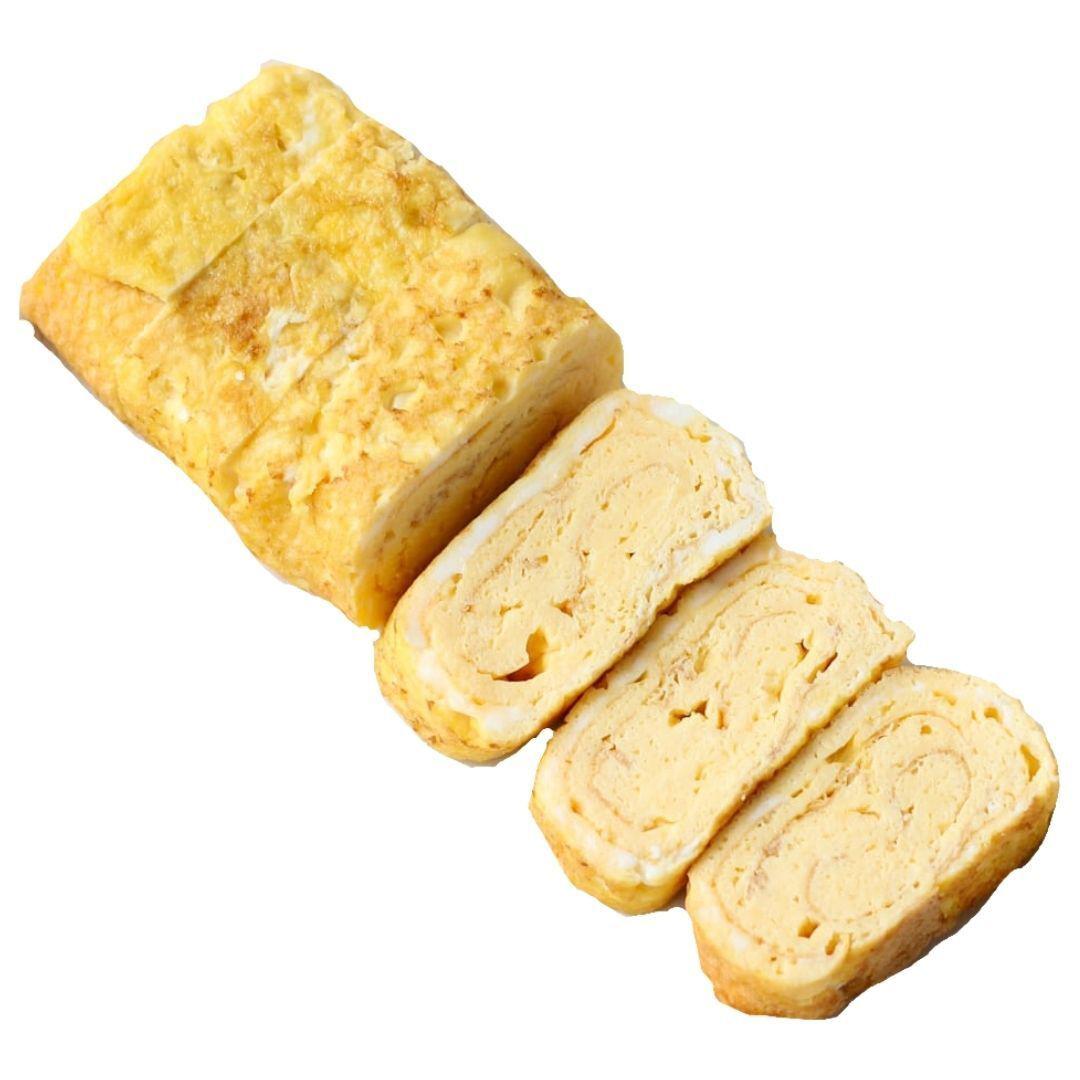 Tamagoyaki (Japanese Egg Omelet)
About this product
Tamagoyaki is Japanese rolled omelet that are soft and fluffy like golden pillows. It has a slightly sweet taste and custardy texture. Tamagoyaki is often served as a nigiri with a sushi meal or as a side dish in a bento box and we love this for breakfast too!
This tamagoyaki comes vacuum-sealed to preserve its freshness. We recommend storing it in the freezer for optimal freshness; simply defrost overnight in the fridge before eating.
More details
Egg, soybeans, wheat, fish (bonito, horse mackerel), and tree nuts (coconut).
Egg, sugar, water, soybean oil, starch hydrolysate (dextrin, cassava, sweet potato>), d-sorbitol (corn, potato, sweet potato, tapioca), hydroxypropyl distarch phosphate (corn), vinegar (water, ethyl alcohol), salt, soybeans, wheat, rice, ethyl alcohol (, salt, starch acetate (wheat), soup base [glucose syrup (corn), dried bonito extract, dried bonito, salt, hydrolyzed protein (soybeans, corn, wheat, yeast ), dried horse mackerel, kelp], sodium metaphosphate, l-monosodium glutamate, glycerol (coconut, palm oil, rapeseed, sunflower), disodium 5'-ribonucleotide, rapeseed oil, b-carotene color (palm oil, carotene color (palm oil, carotene), sodium pyrophosphate, glycerol monooleate (coconut, palm oil), sucrose esters of fatty acids (sugar cane, sugar beet, coconut, palm oil), alpha-tocopherol (soybeans, rapeseed, corn, sunflower, cottonseed, palm oil).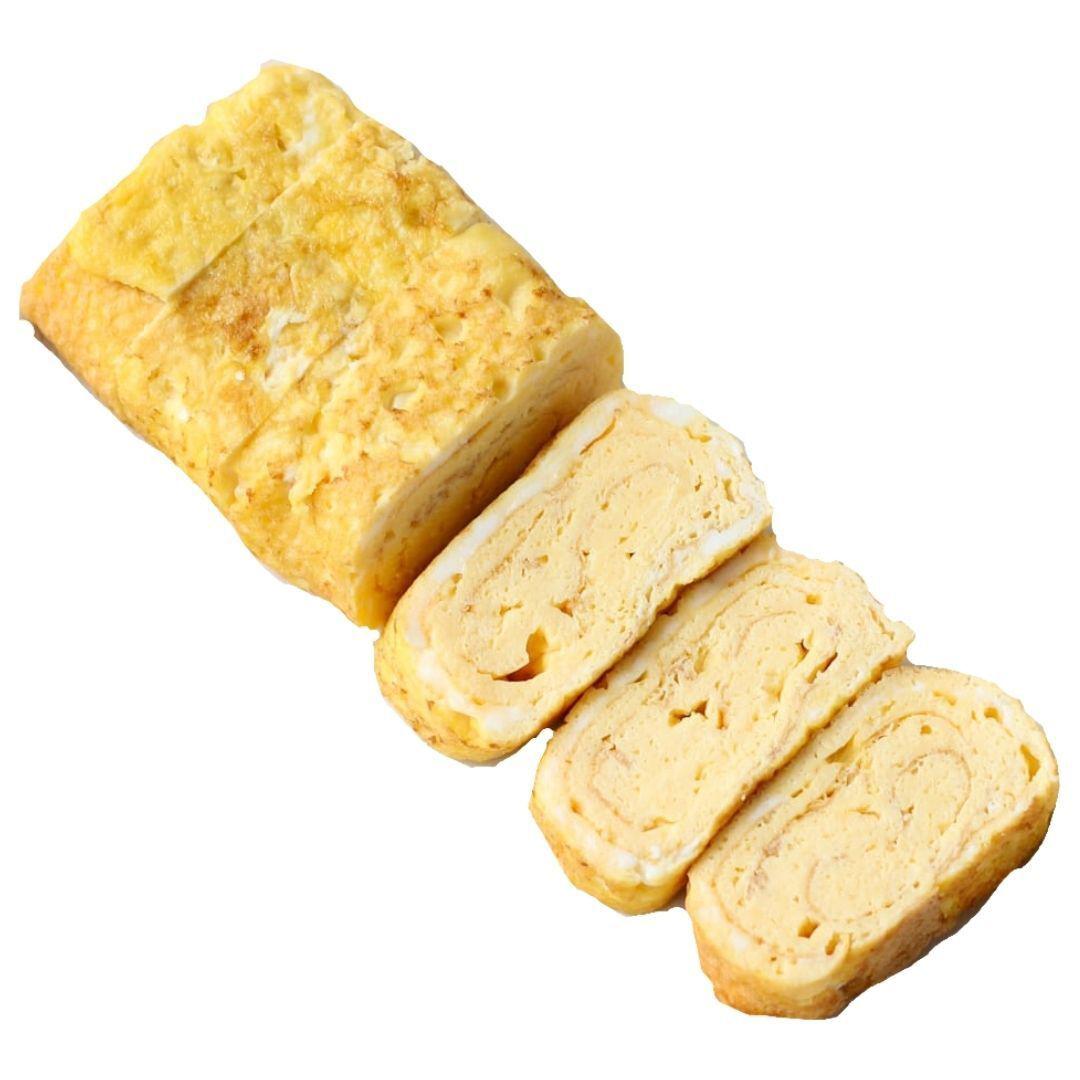 Total 5 star reviews: 2
Total 4 star reviews: 0
Total 3 star reviews: 0
Total 2 star reviews: 0
Total 1 star reviews: 0
Terrific Tamagoyaki

Umamicart carries at least two brands of this product, based on availability. The differences in their tastes and textures are subtle, bit I prefer the one from AHJIKAN. I wish the website would specify which brand is currently available, so I could plan my shopping accordingly.

Delish!

I love this tamagoyaki. I could easily eat the whole thing at one sitting. I dip it in soy sauce with lots of wasabi. It's absolutely delicious.
Reviews Loaded
Reviews Added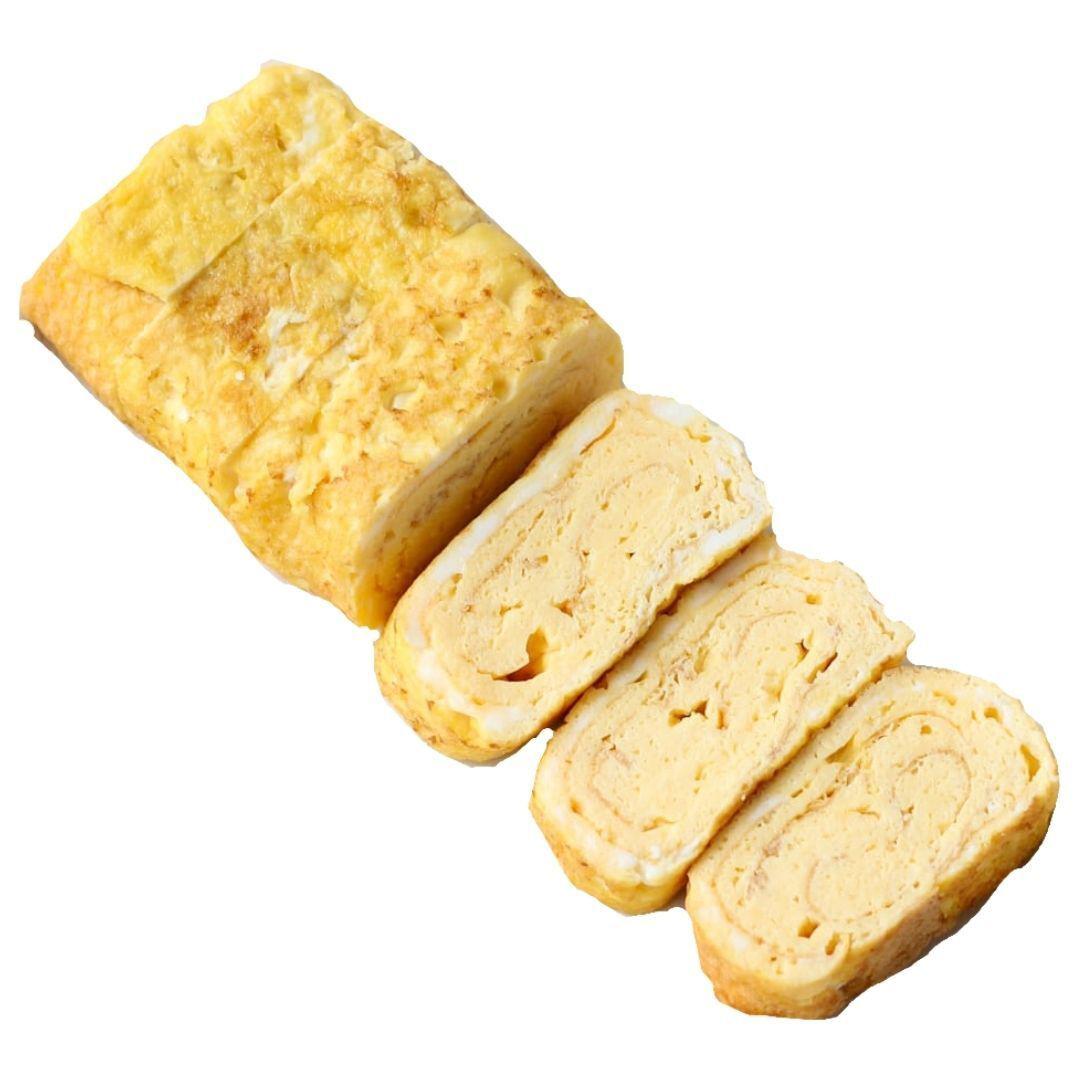 Tamagoyaki (Japanese Egg Omelet)