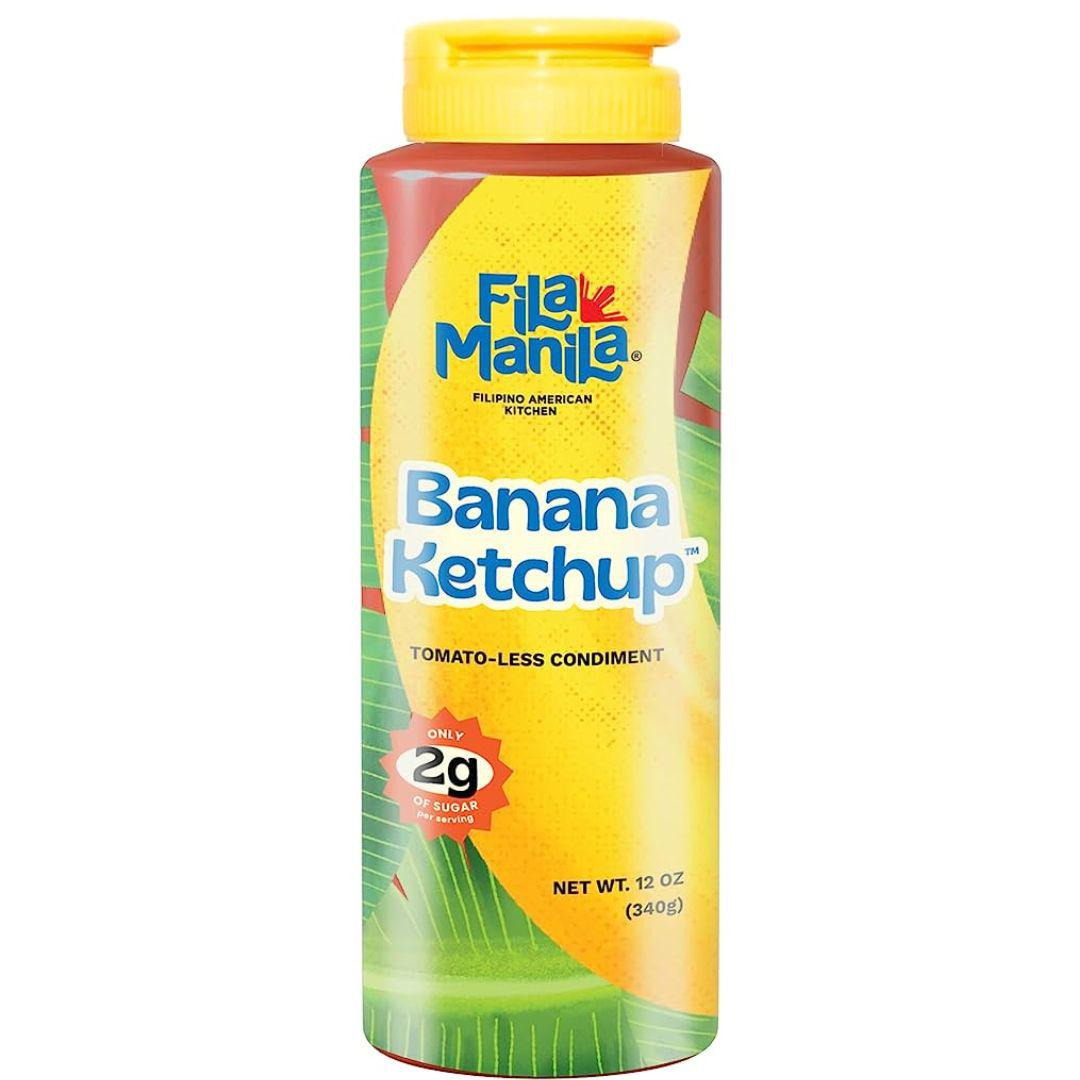 Fila Manila Banana Ketchup (Banana Sauce)
About this product
Banana Sauce, or banana ketchup, was first produced in the Philippines due to a shortage of tomatoes but a high production of bananas. It is used on a variety of dishes like dipping for eggroll, spreading on a hot dog, sandwich, and other types of fast food. It's thick and sweet and has a mild taste. 
Fila Manila's award winning Banana Ketchup is a modern take on this household staple. Try this everyday condiment to add a tangy flavor to anything! Vegan and dairy-free.
Other Varieties
More details
About the brand
Allergens
Ingredients
Soy.
Ripe banana purée, water, bell pepper, onion, white vinegar, organic date nectar, gluten-free tamari soy sauce (water, soybeans, salt, alcohol (to preserve freshness)), avocado oil, garlic in water (garlic, water, citric acid), red beet powder, annatto, ginger, cayenne pepper, red chili flakes, and allspice.
Fila Manila is a line of Filipino simmer sauces inspired by iconic Philippine dishes, many of which are founder Jake's favorite comfort foods growing up as a 1st generation Filipino-American. Simply simmer the sauces with your favorite protein & veggies for easy and delicious Filipino food at home! All Fila Manila recipes have zero sugar added and are naturally vegan, gluten-free, and dairy-free.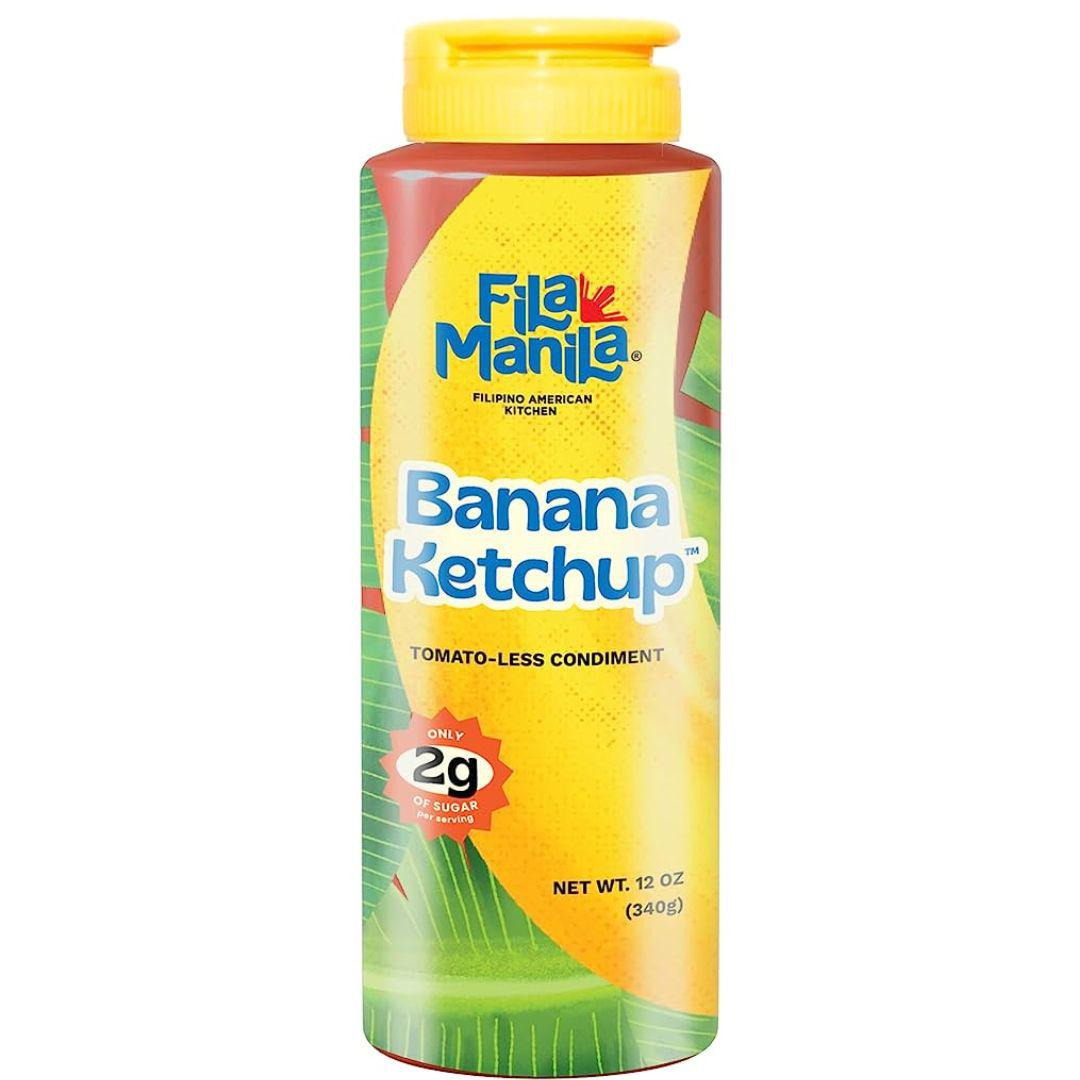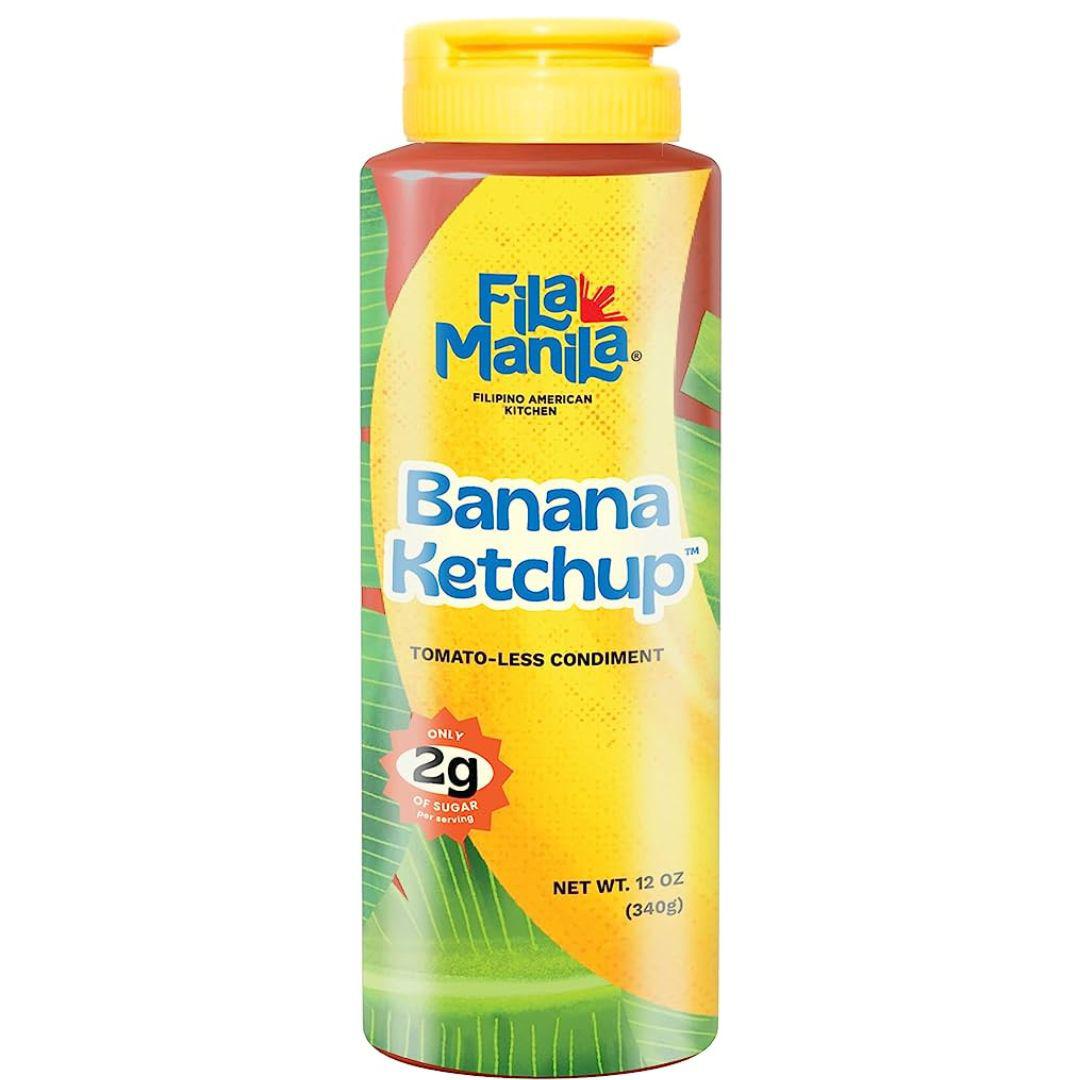 Fila Manila Banana Ketchup (Banana Sauce)