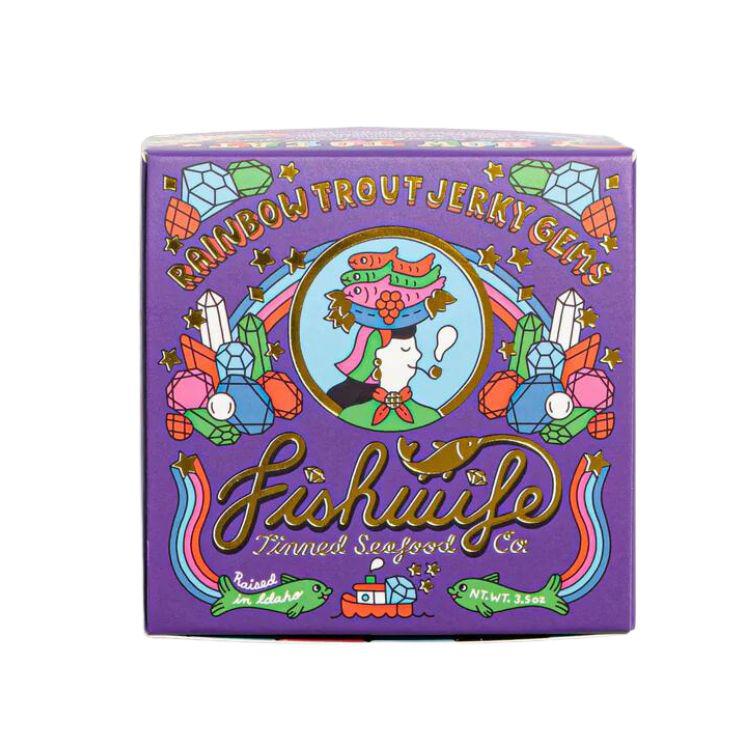 Fishwife Rainbow Trout Jerky Gems
About this product
Say hello to Fishwife's Rainbow Trout Jerky Gems, the first tinned seafood product to feature the tenderloin of the rainbow trout. Because of it's teeny tiny size, the rainbow trout tenderloin (the trout's most prime cut!) doesn't have a place on a seafood counter or a restaurant plate. Offering these trout gems help utilize 100% of the rainbow trout and reduce food waste.
All Fishwife tinned fish are smoked over natural wood, handpacked, and canned in North America. 100% traceable from egg to tin.
More details
About the brand
Ingredients
Rainbow trout (fish) extra virgin olive oil, lemon pepper seasoning (organic lemon peel, organic black pepper, organic garlic, organic marjoram), organic cane sugar, salt, organic garlic powder, organic onion powder.
Fishwife is a new female-founded and led food company aiming to make ethically-sourced, premium, and delicious tinned seafood a staple in every cupboard. The company sources from responsibly managed fisheries and aquaculture farms to bring the vibrance of conservas culture to the North American table. Fishwife works with heritage canneries in Washington State and British Columbia to bring you delicious, 100% traceable tinned seafood.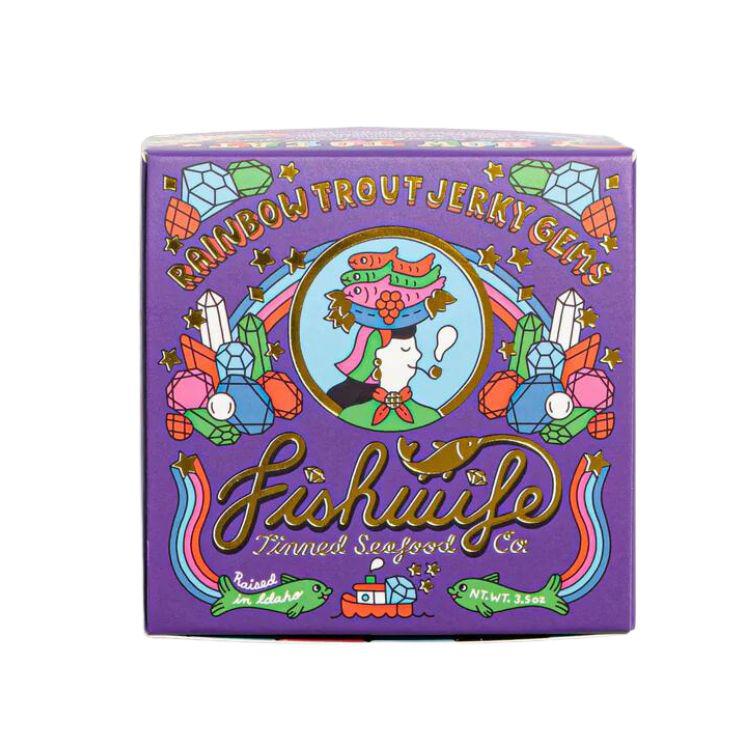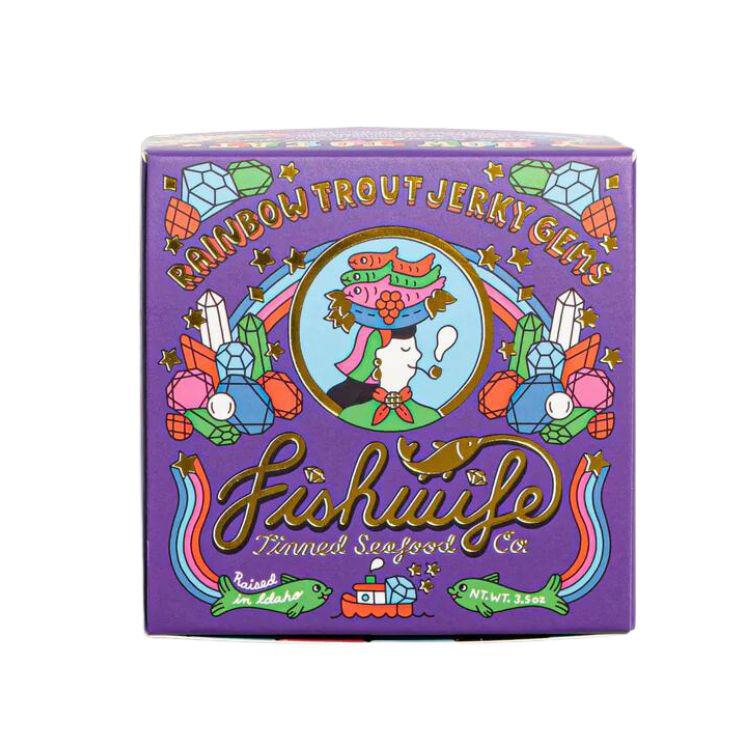 Fishwife Rainbow Trout Jerky Gems