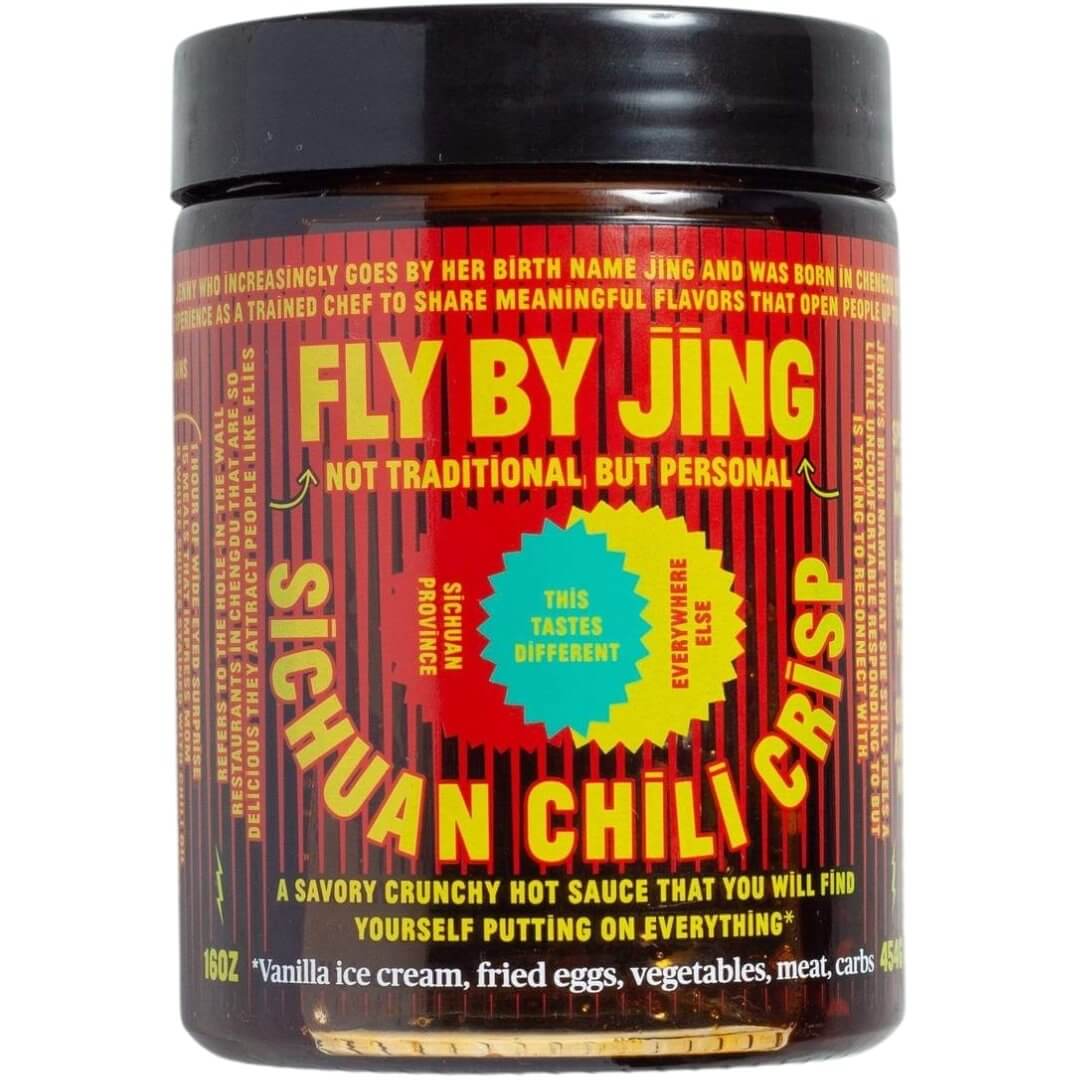 About this product
XXL size; XXL flavor! The jumbo sized version of Fly by Jing's OG Sichuan Chili Crisp.
The first & only 100% all-natural Sichuan chili sauce, proudly crafted in Chengdu. It's hot, spicy, crispy, numbing and deliciously savory. Intensely flavorful yet not off-the-charts spicy, it'll make your food taste bolder and the world around you seem a little bit brighter. Use it on everything. Yes, even that.
Other Varieties
More details
About the brand
Allergens
Ingredients
Soy, sesame.
Non-GMO rapeseed oil, non-GMO soybean oil, dried chili pepper, preserved black bean, garlic, sesame oil, salt, shallots, ginger, mushroom powder, Sichuan pepper, seaweed powder, spices.
Fly by Jing is founded by Jing, who drew inspiration from the powerful flavors of her hometown, Chengdu, especially from its famous fly restaurants— hole-in-the-wall eateries so good they attract diners like flies.