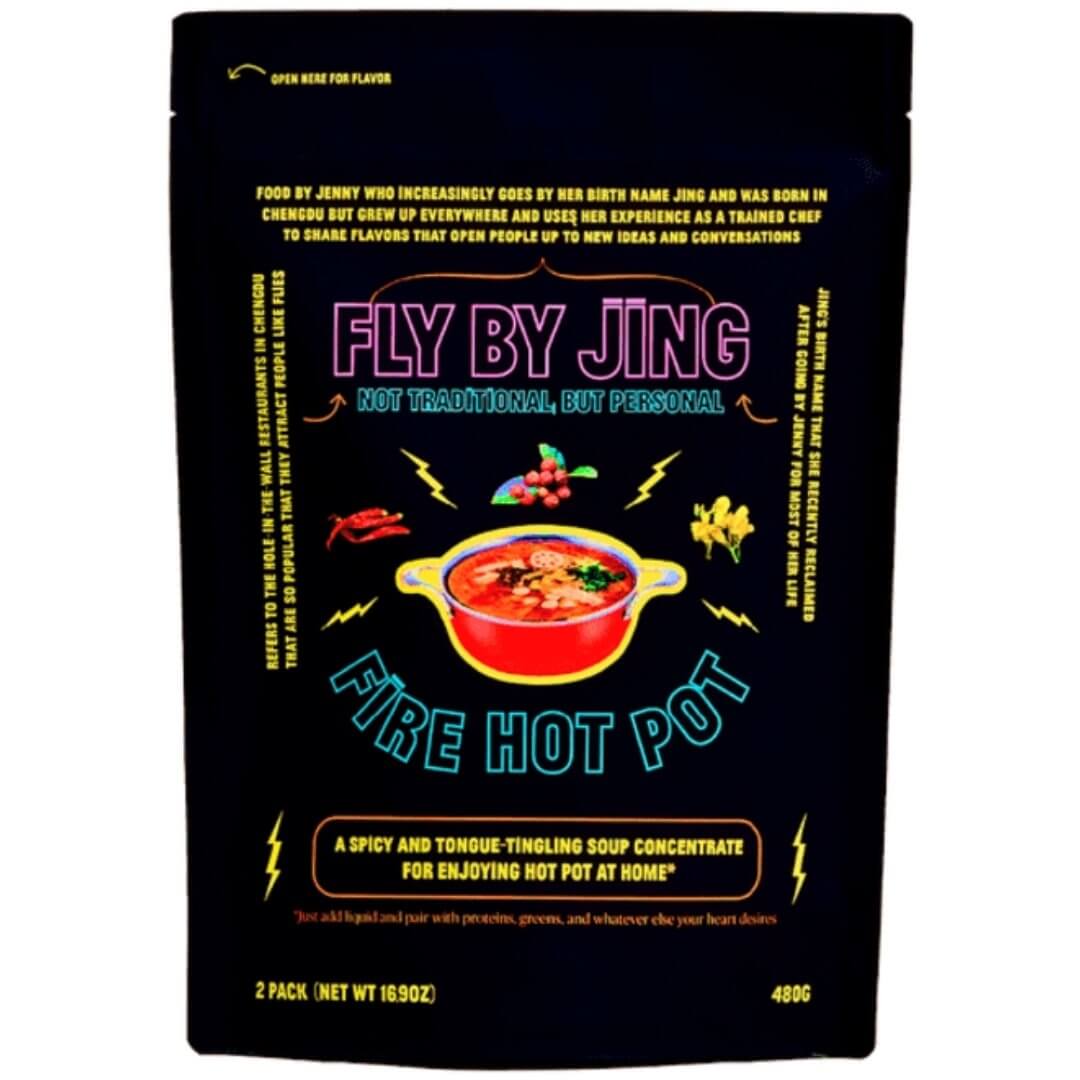 Fly By Jing Fire Hot Pot Base
About this product
Fly By Jing Fire Hot Pot Base is a spicy, tingly, complex base for building a fire hot pot at home. Spiced with a warming medley of ginger, star anise, and clove and rounded out with Sichuan Pepper extract to electrify your tastebuds.
More details
About the brand
Allergens
Ingredients
Wheat.
Vegetable oil, pixian broad bean paste (chili, broad bean, wheat flour, salt), ginger, garlic, onion, chili, pepper, cinnamon, fennel, star anise, thai ginger, amomum, cardamom, allspice, bay leaf, clove, pepper extract.
Fly by Jing is founded by Jing, who drew inspiration from the powerful flavors of her hometown, Chengdu, especially from its famous fly restaurants— hole-in-the-wall eateries so good they attract diners like flies.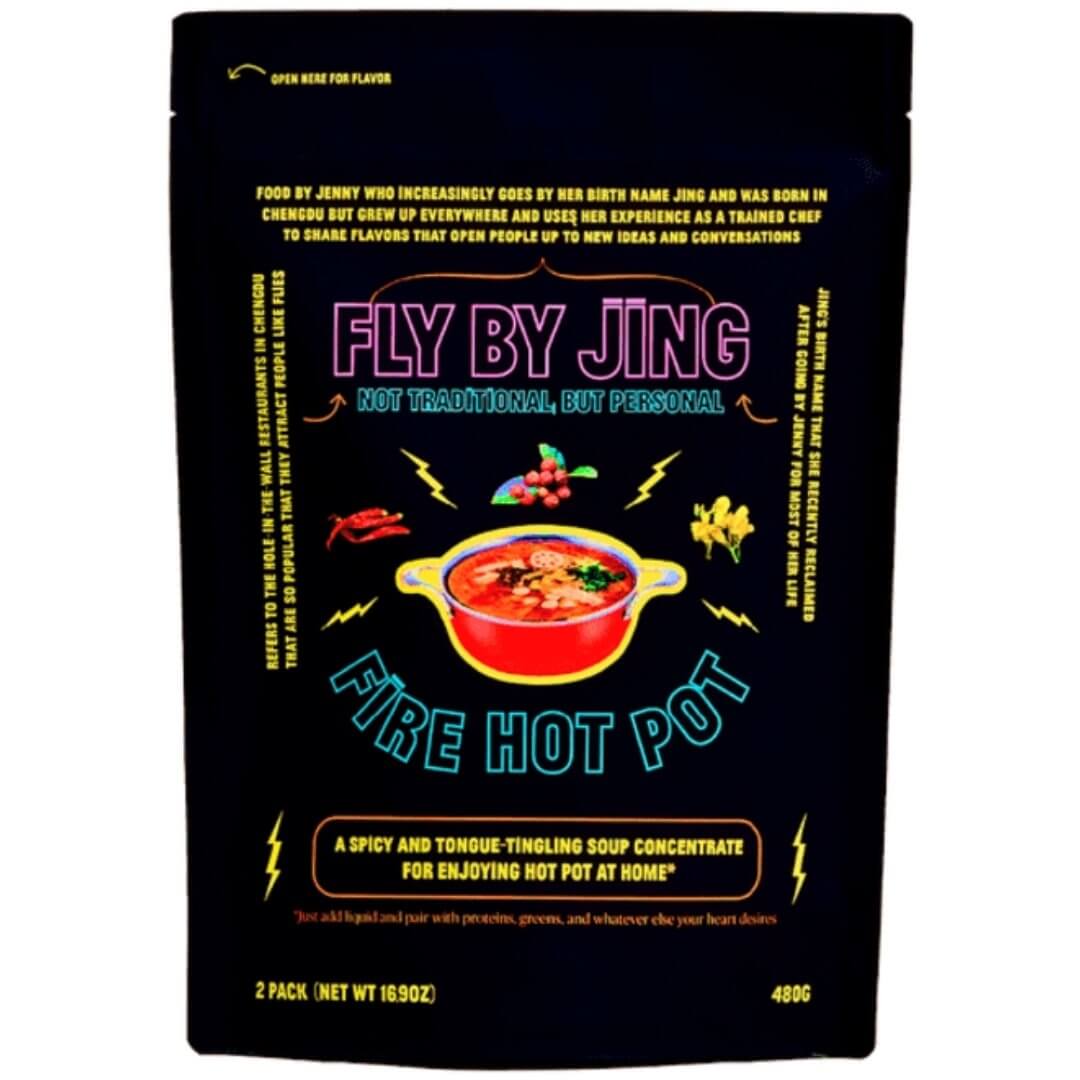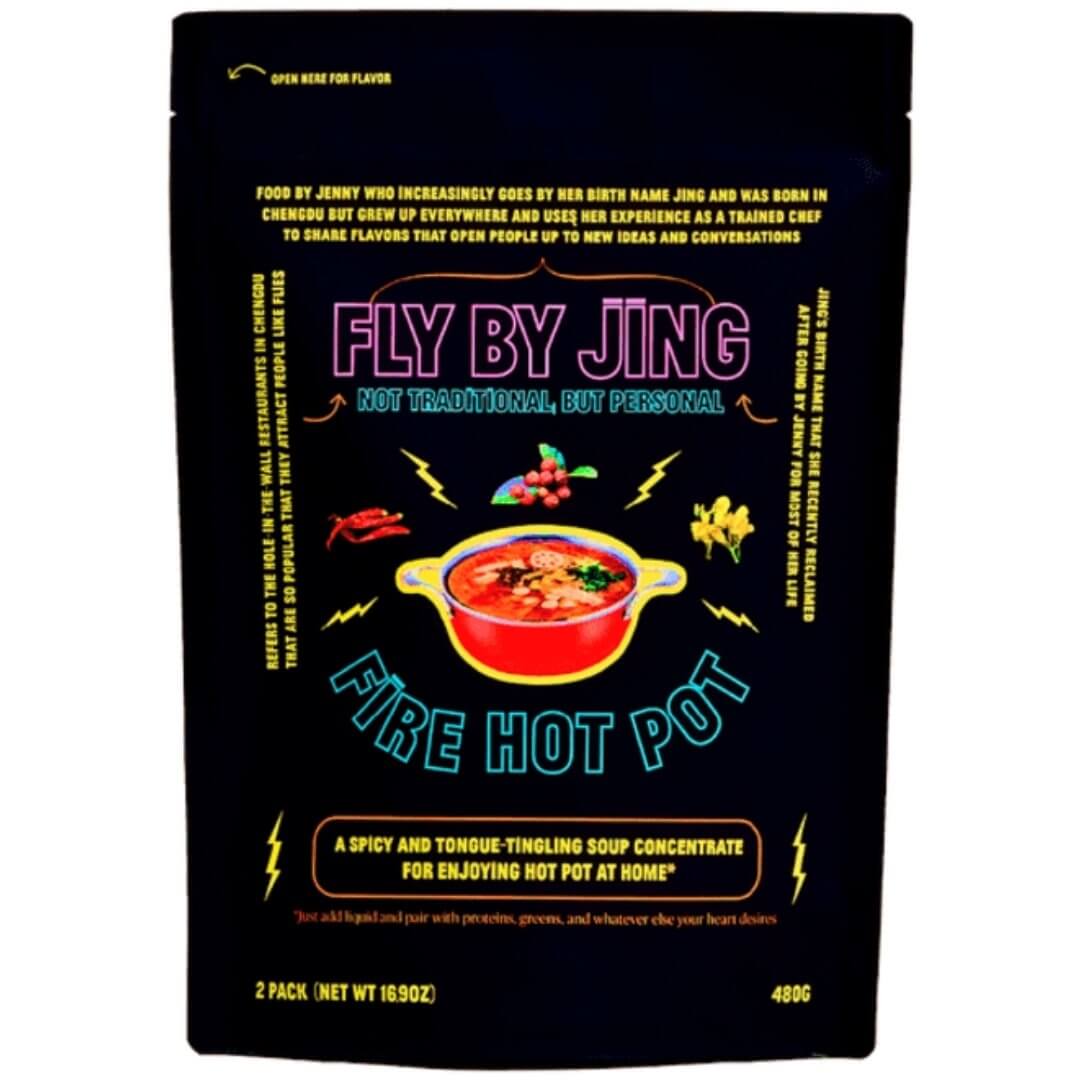 Fly By Jing Fire Hot Pot Base