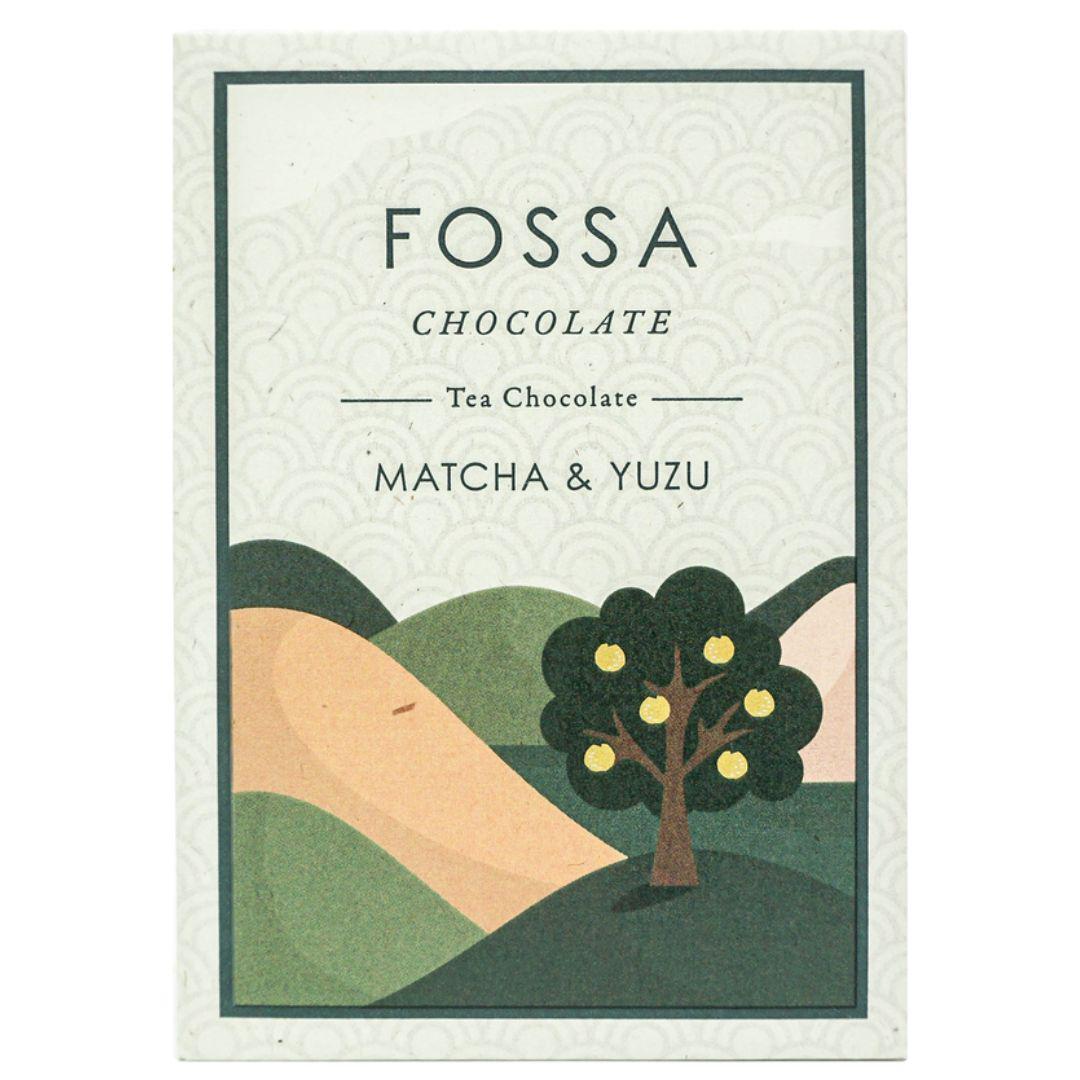 Fossa Small Batch Matcha and Yuzu Chocolate
About this product
This is a small batch, limited edition flavor by Fossa.

Fossa Matcha and Yuzu Chocolate is made from "wakatake" grade matcha - the highest grade of culinary matcha from Japan's highly regarded matcha producer, Marukyu Koyamaen. The matcha has a good balance of richness and umami while its bright green colour is a feast for the eyes. Made into a creamy white chocolate and paired with citrusy candied yuzu peels, this makes for the perfect tea time snack. 
Please note: If temperatures in your area are above 82°F/28°C, this chocolate product may get heat damaged in transit. We cannot be held responsible for any temperature-related damages caused during shipping.
Other Varieties
More details
About the brand
Ingredients
Cacao butter, milk powder, cane sugar, candied yuzu peel (yuzu peel, sugar), matcha (ground tea leaves).
Fossa Chocolate makes premium handcrafted chocolates and confections from scratch in its workshop in Singapore. Every chocolate bar is molded and individually packaged by hand. By carefully handcrafting in small batches with no additives, Fossa Chocolates can showcase the unique flavors and nuances of each batch of cacao. Fossa works directly with farmers who supply only high quality cacao treated with care and skill.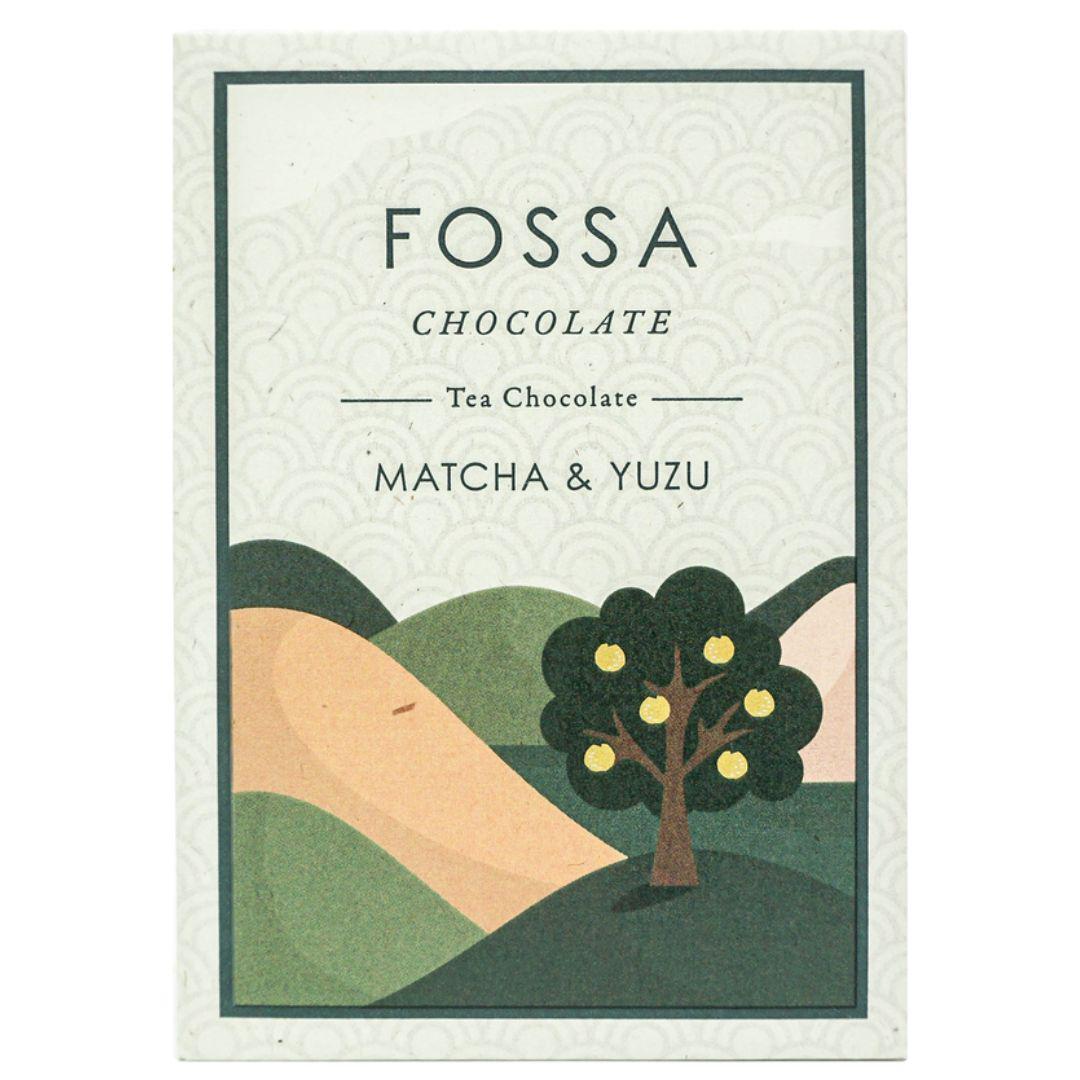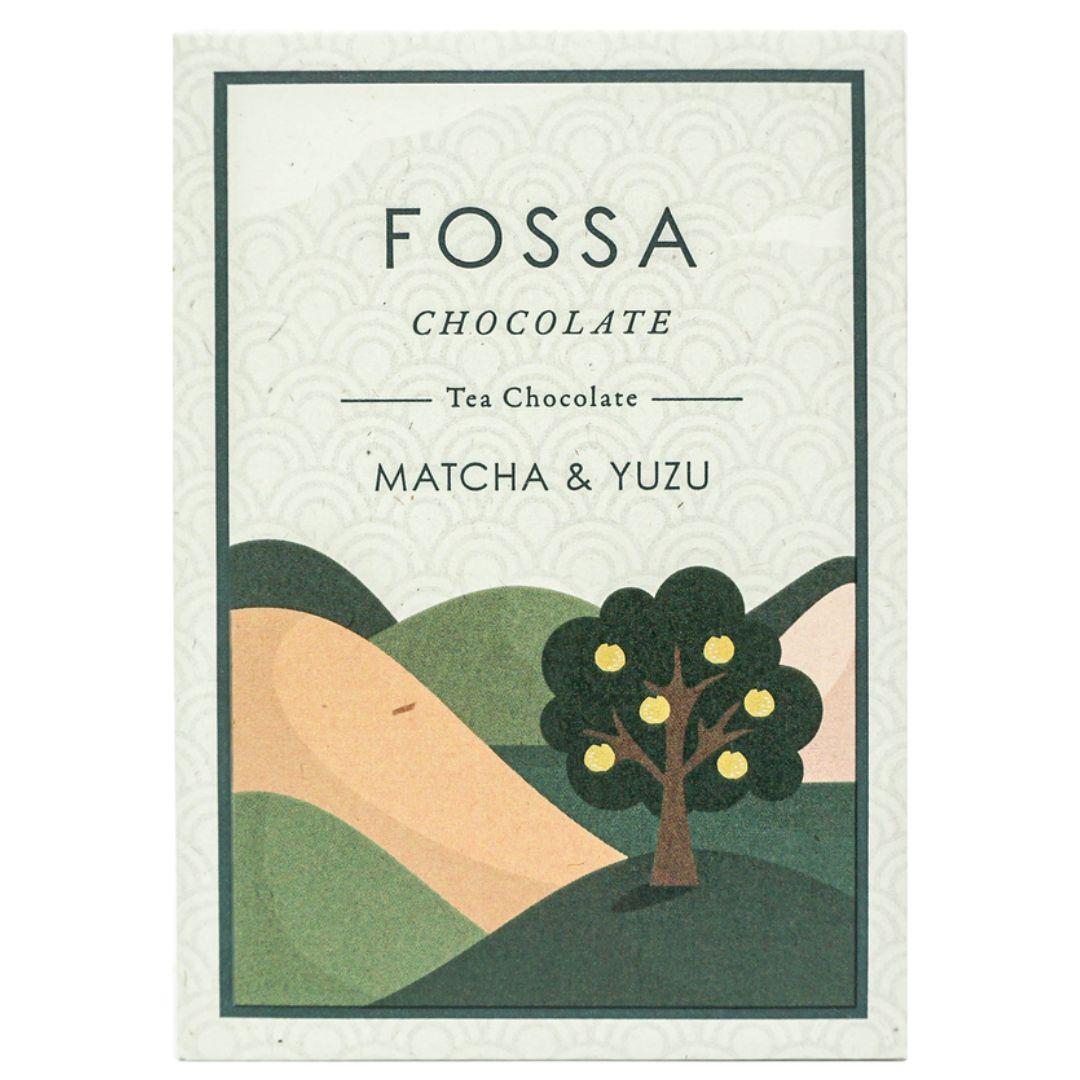 Fossa Small Batch Matcha and Yuzu Chocolate