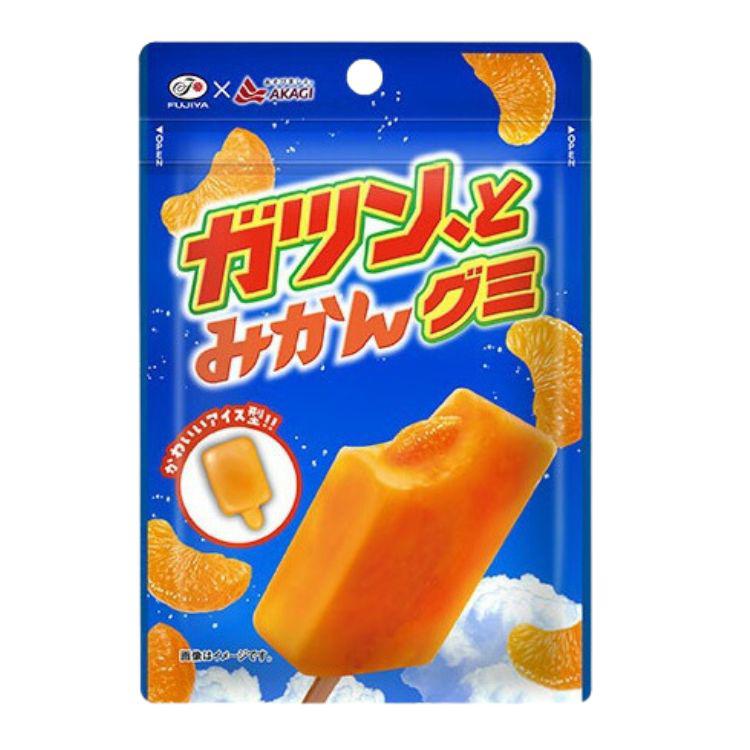 Fujiya Mikan Orange Popsicle Gummy
About this product
These Japanese orange popsicle flavored gummy candies deliver a delightful burst of tangy citrus flavor reminiscent of a refreshing orange popsicle on a hot summer day. Each gummy is even shaped like a popsicle!
More details
About the brand
Ingredients
Sugar, concentrated orange juice (unshu mikan), corn starch, palm oil, sorbitor, glycerin, citric acid, artificial flavor, carotene color, emulsifier, glazing.
Fujiya Milky is a brand which started production in 1951 and is made of high-quality milk from the Hokkaido region of Japan!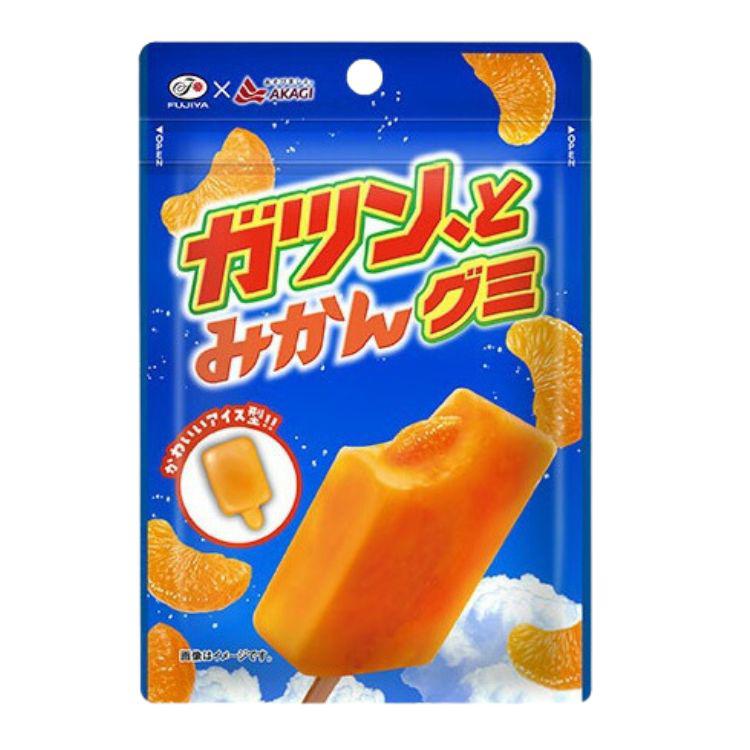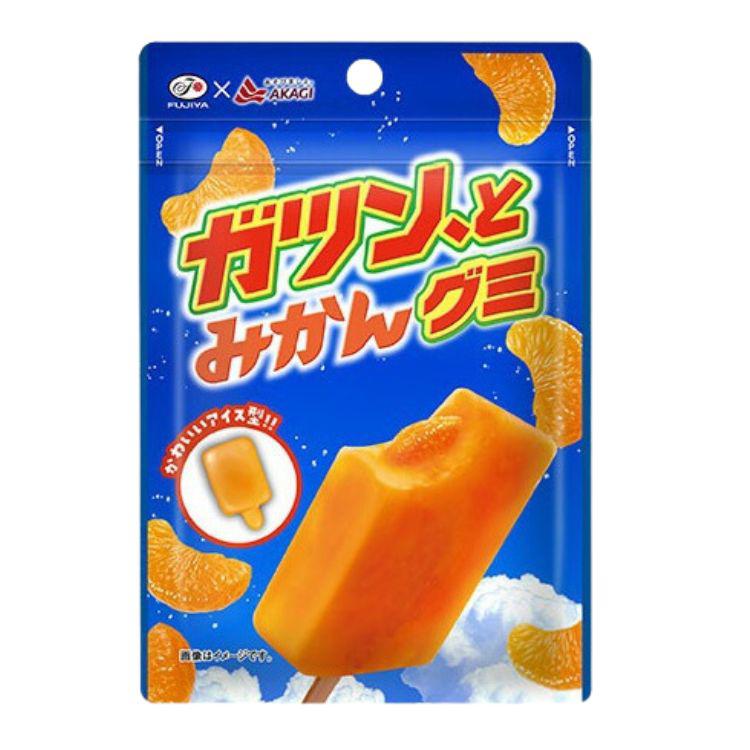 Fujiya Mikan Orange Popsicle Gummy