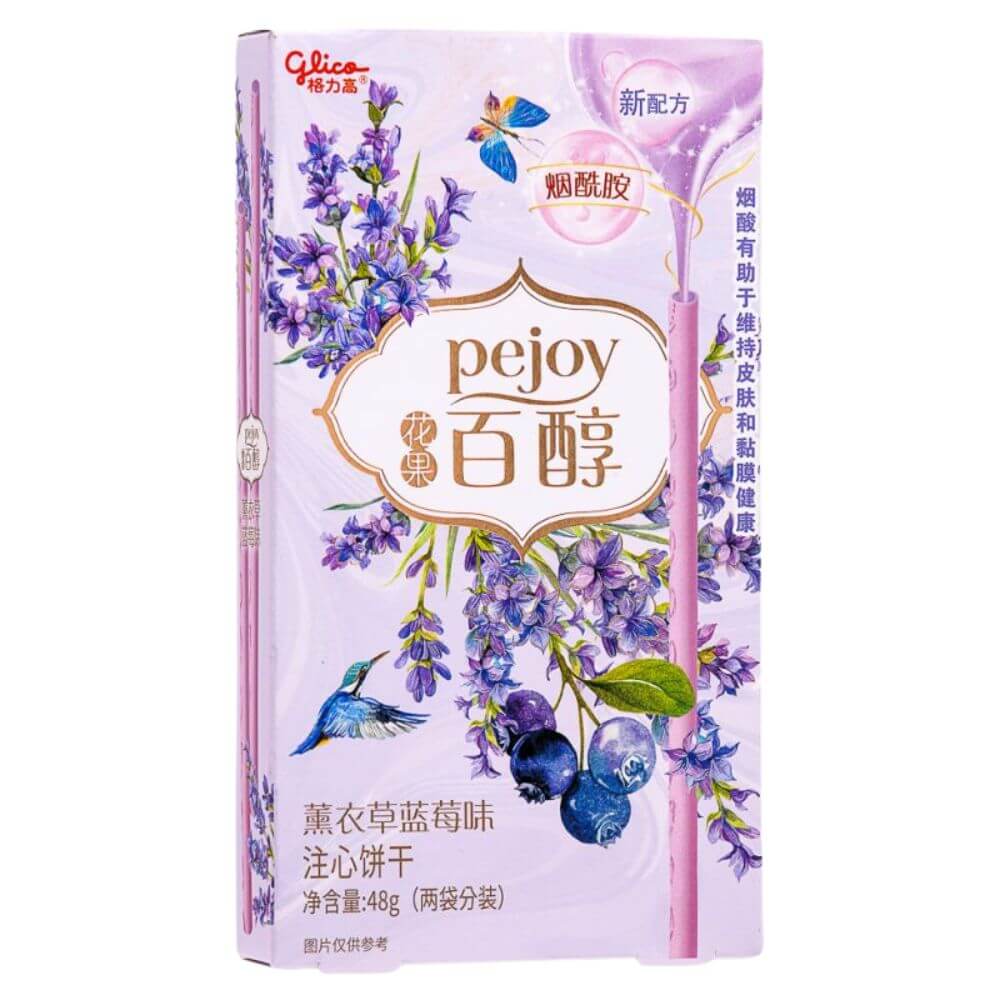 Glico Pejoy Floral Fruit Series, Lavendar Blueberry Flavor
About this product
Lavender Blueberry flavor, as part of Glico Pejoy's Floral Fruit series that combines fragrant floral scents with sweet fruits. Pejoy's are crispy, hollow cookie biscuit sticks filled with sweet creamy filling (think of it like a reversed Pocky).
Prop 65 Warning: For more information, go to www.P65warnings.ca.gov
Other Varieties
More details
Grains, soybeans and dairy products.
Cereal (whole wheat flour, wheat flour) white granulated sugar, edible hydrogenated oil, lactose, shortening, liquid wheat extract (water, barley, malt), blueberry powder (blueberry, maltodextrin) edible flavor, cochineal red, edible salt, sodium bicarbonate, di-malic acad, phospholipid, resistant dextrin, sucrose fatty acid ester, double red rose instant powder (double red rose, maltodextrin, niacin (nicotinamide).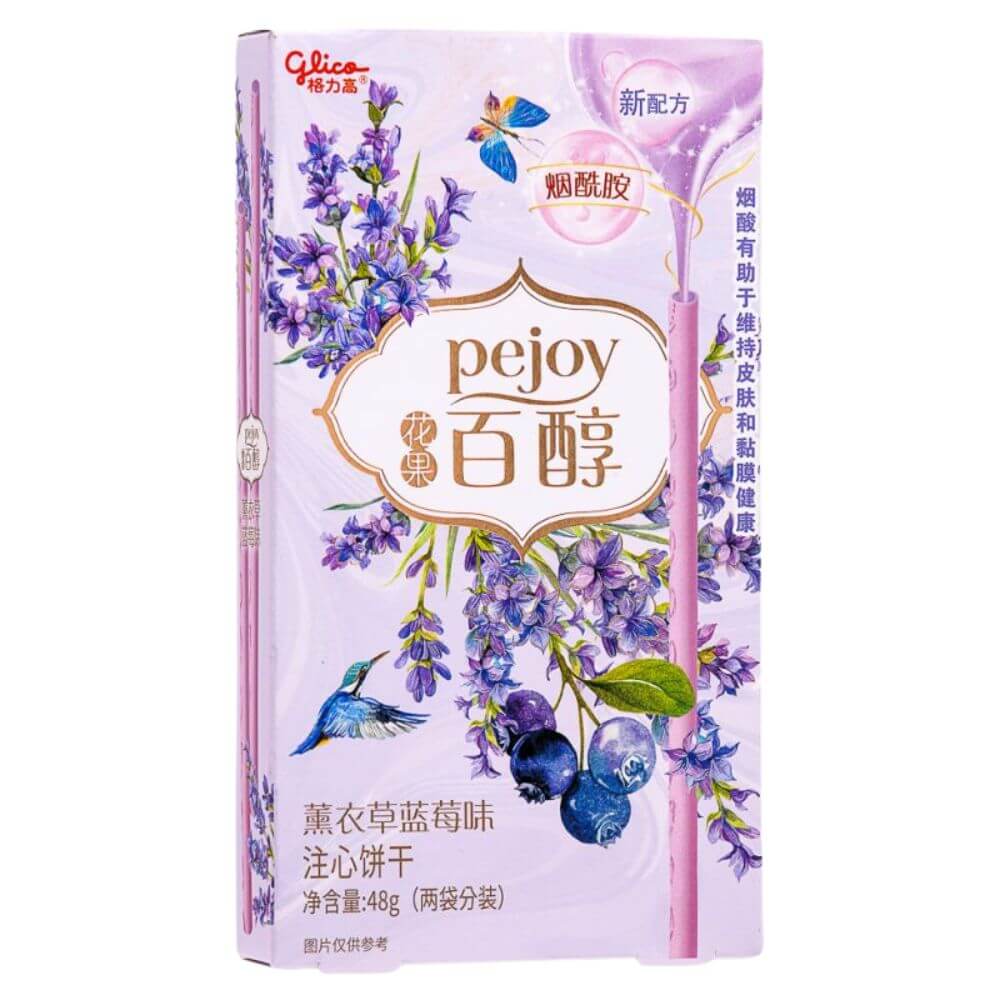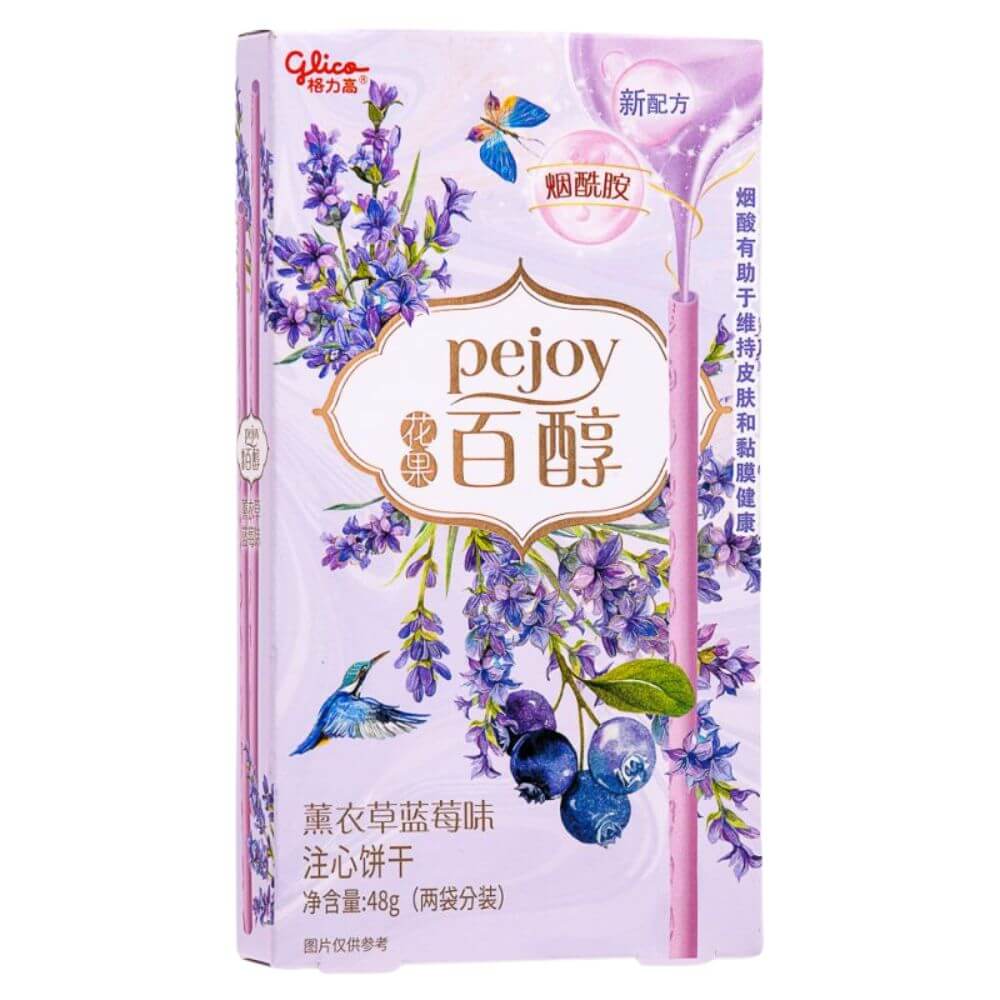 Glico Pejoy Floral Fruit Series, Lavendar Blueberry Flavor