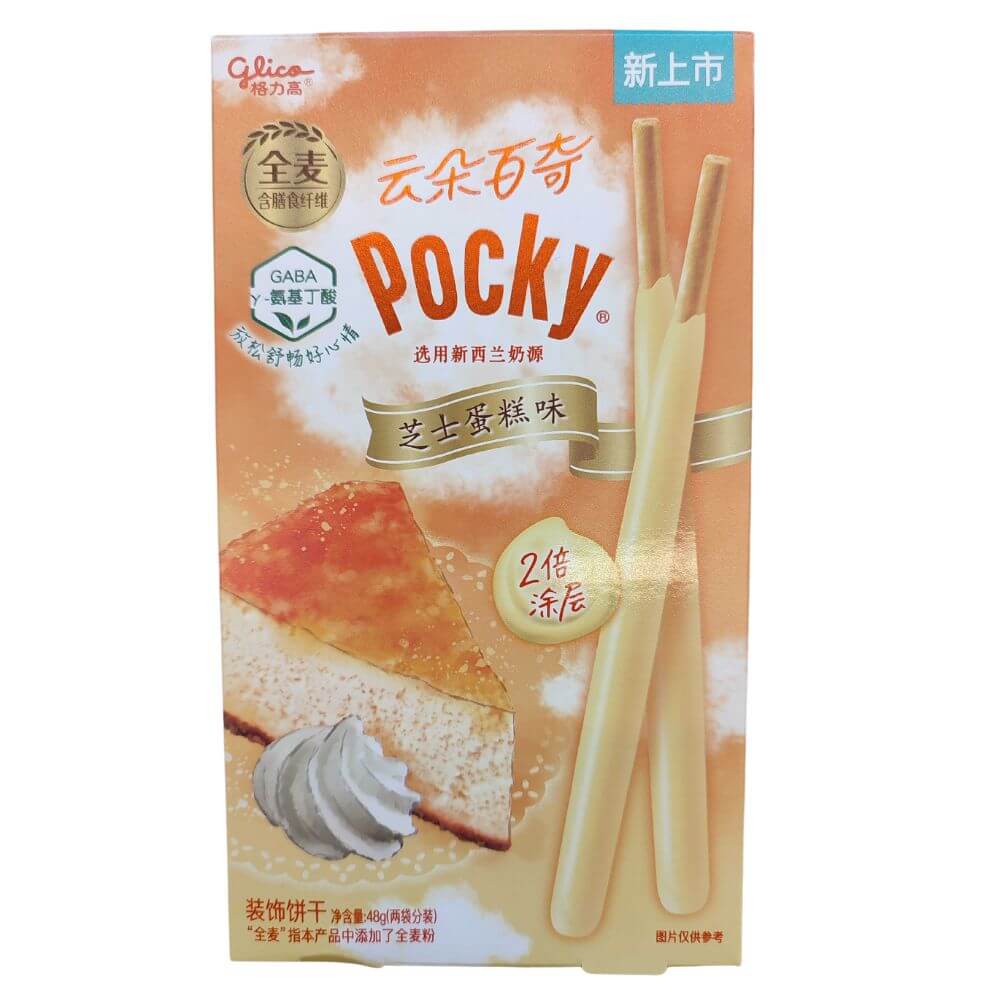 Glico Pocky Cloud Edition, Cheesecake Flavor
About this product
Cheesecake flavor, as part of Glico Pocky Cloud Edition. Your favorite Pocky sticks covered in a sweet and fluffy coating of creamy mousse.
Prop 65 Warning: For more information, go to www.P65warnings.ca.gov
Other Varieties
More details
Cereals, soybeans, and dairy products.
Cereals (whole wheat flour, wheat flour), refined vegetable oil, white granulated sugar, lactose, edible hydrogenated oil, shortening, reprocessed dry powder, y-aminobutyric acid, liquid malt (water, barley, malt), phospholipid, salt, yeast, sucrose fatty acid ester, edible essence, resistant dextrin, sodium stearyl lactate, stevia side, s-carotene.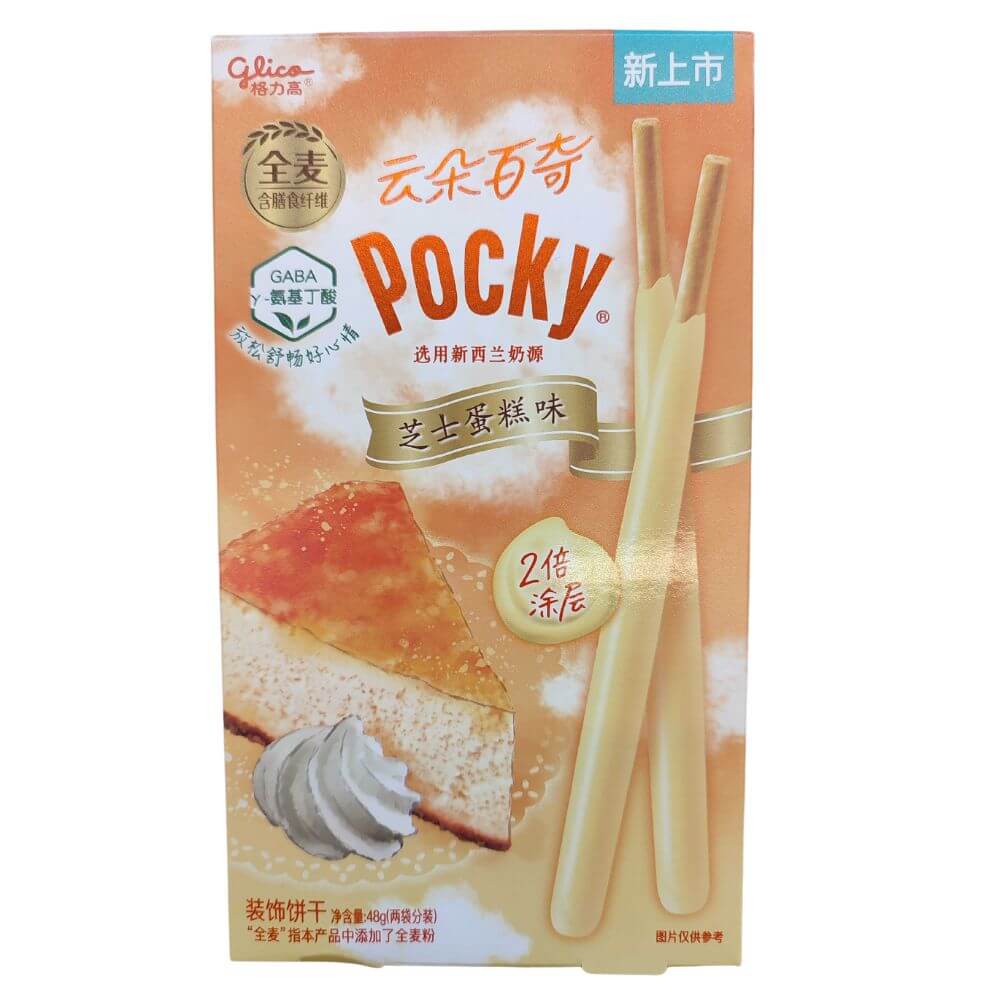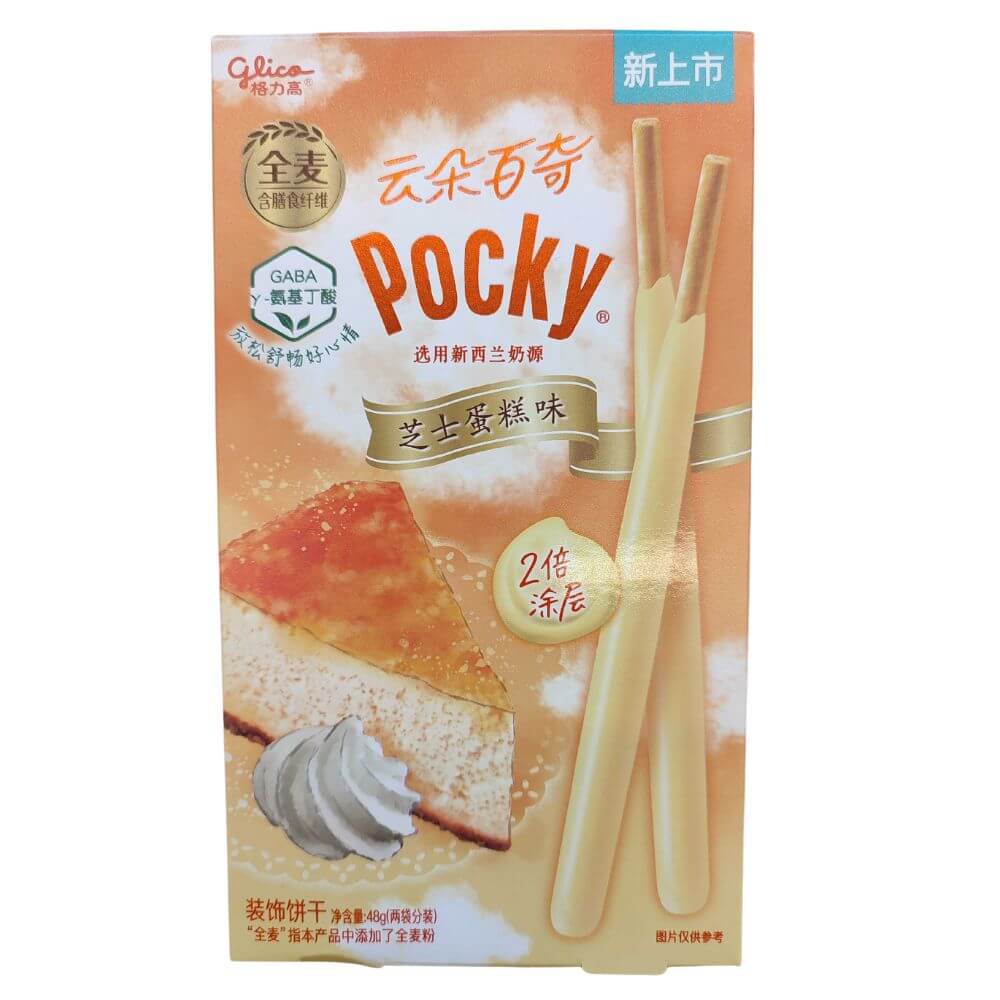 Glico Pocky Cloud Edition, Cheesecake Flavor