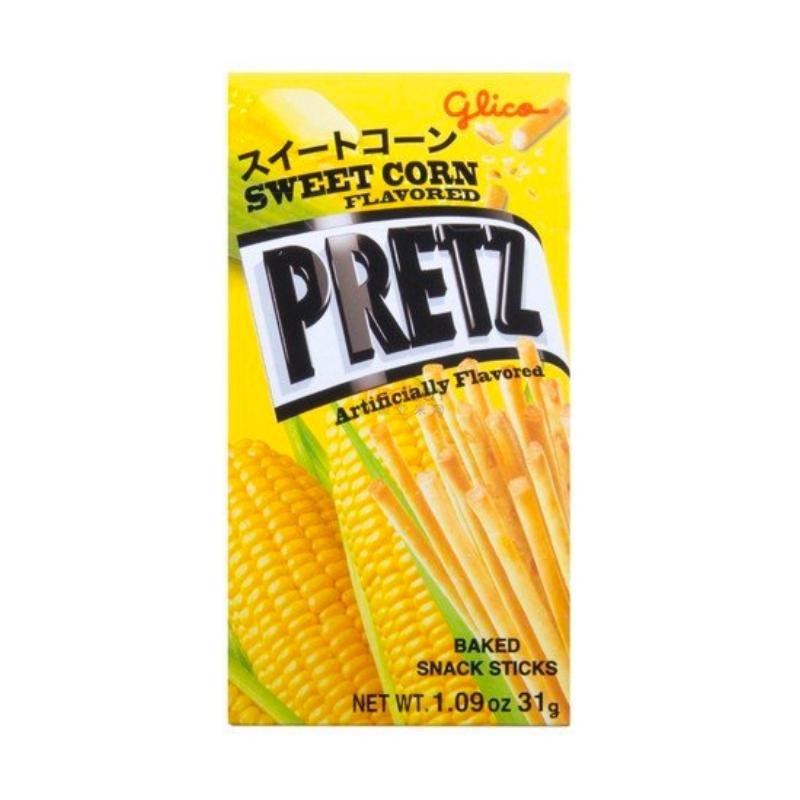 Glico Pretz, Sweet Corn Flavor
About this product
Sweet corn flavor. Glico Pretz, often compared as being the savory counterpart to Pocky, are baked thin pretzel sticks with various flavored seasonings to make a deliciously flavored snack on the go!
Other Varieties
More details
Wheat, soybean, and coconut.
Wheat flour, sweet corn paste, palm kernel oil, vegetable oil shortening (palm oil, hydrogenated palm oil), sugar, sweet corn powder, salt, yeast, contains 1 percent or less of malt extract, monosodium glutamate, artificial flavors, tocopherols.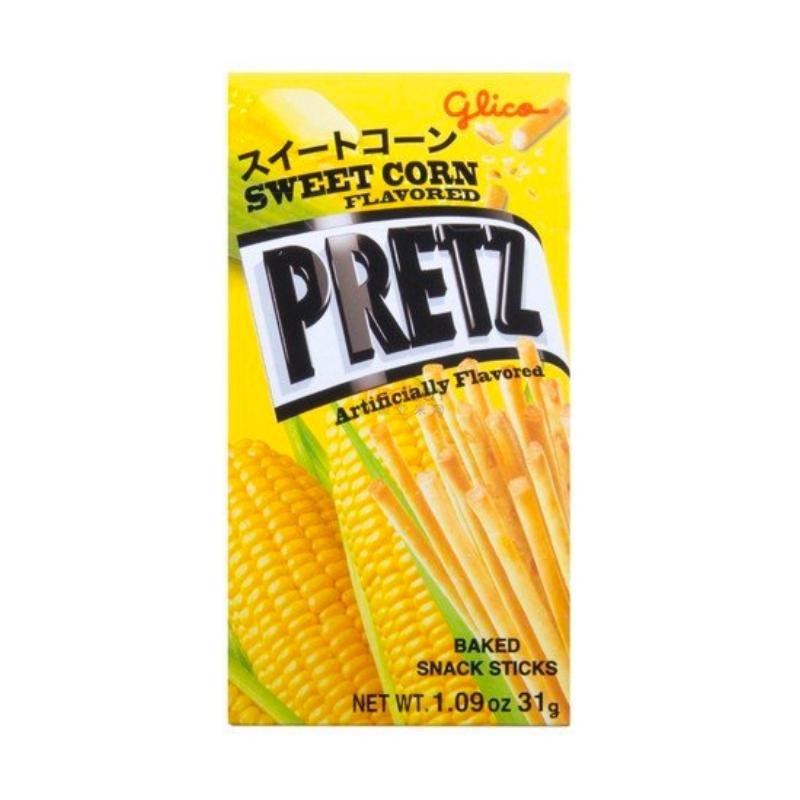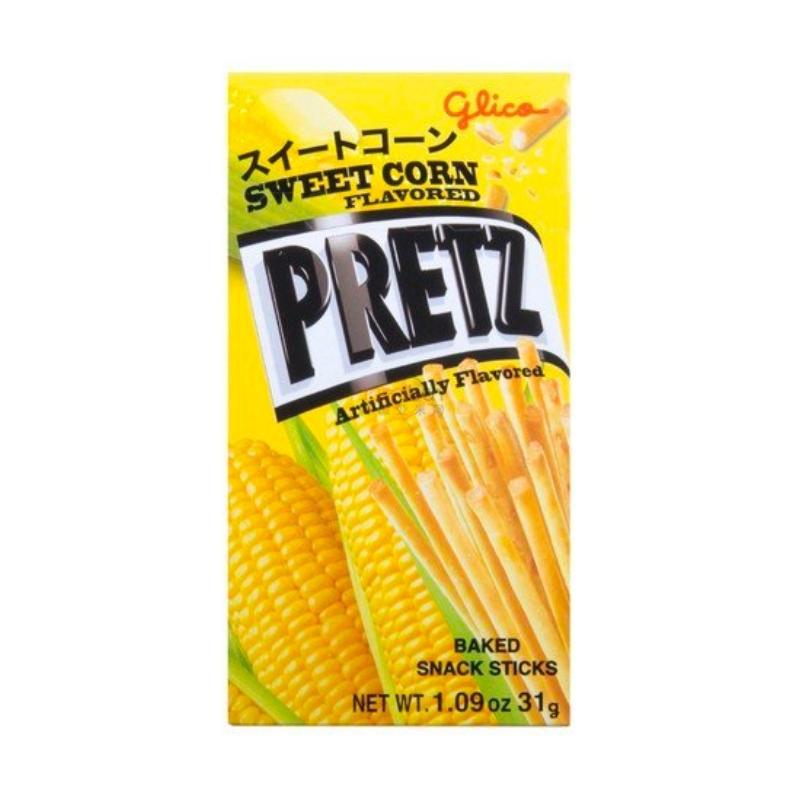 Glico Pretz, Sweet Corn Flavor