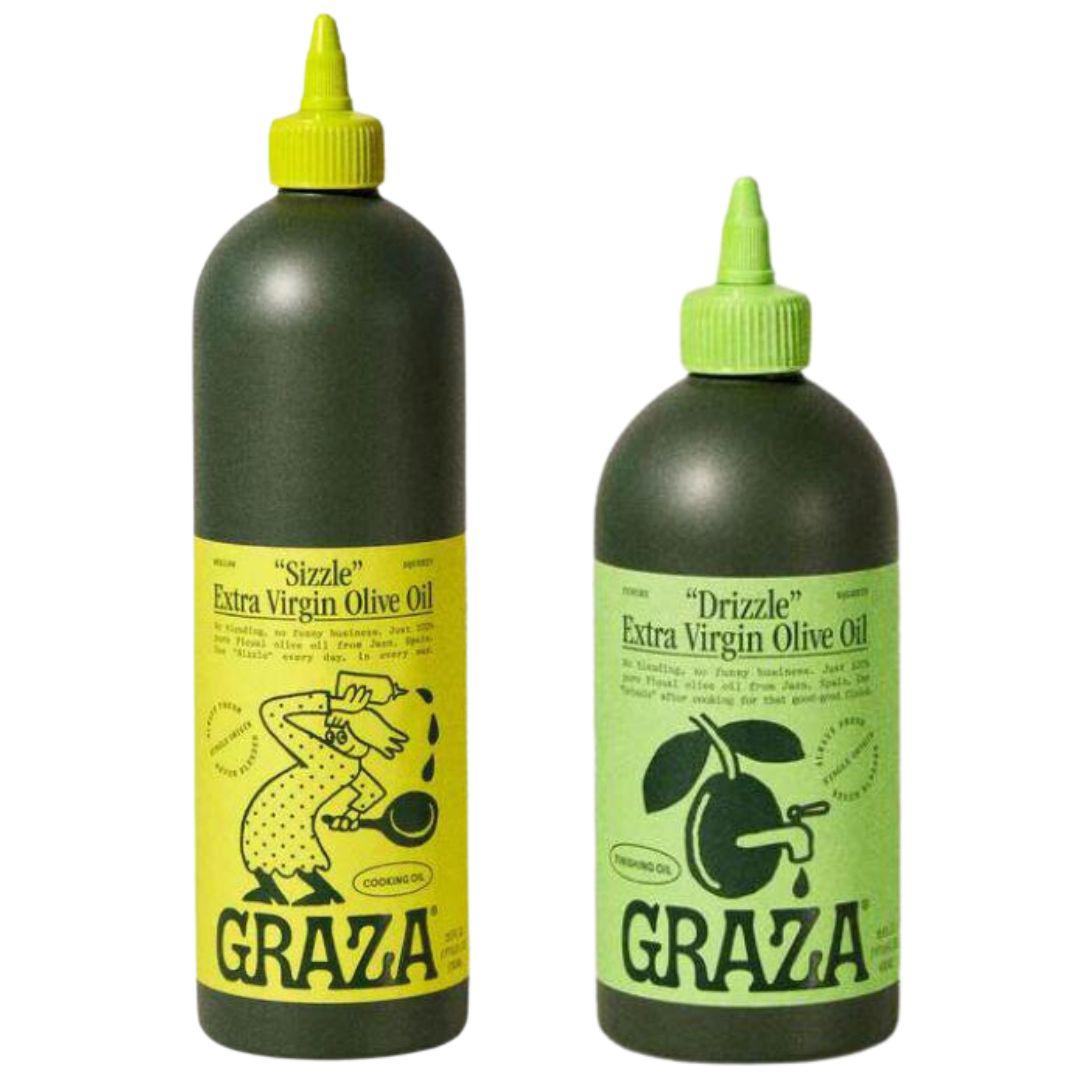 Graza Drizzle and Sizzle Extra Virgin Olive Oil Bundle
About this product
This sampler contians:
Graza Sizzle Extra Virgin Olive Oil for Cooking: 

Extra Virgin cooking oil made from mature, mid-season olives that yield a more mellow flavor. Use it every day, in every way

Graza Drizzle Extra Virgin Olive Oil for Finishing: Extra Virgin finishing oil made from olives that are picked early, when flavor is bold and antioxidants are highest. Made for eating, never heating.
More details
About the brand
Allergens
Ingredients
NA
Extra Virgin Olive Oil
Graza is an olive oil brand made for anyone who cooks. Every kitchen deserves good, fresh olive oil that's affordable enough to be used every day. Our single origin oils do just that, and they come in a squeezy bottle that makes everything easier and more fun.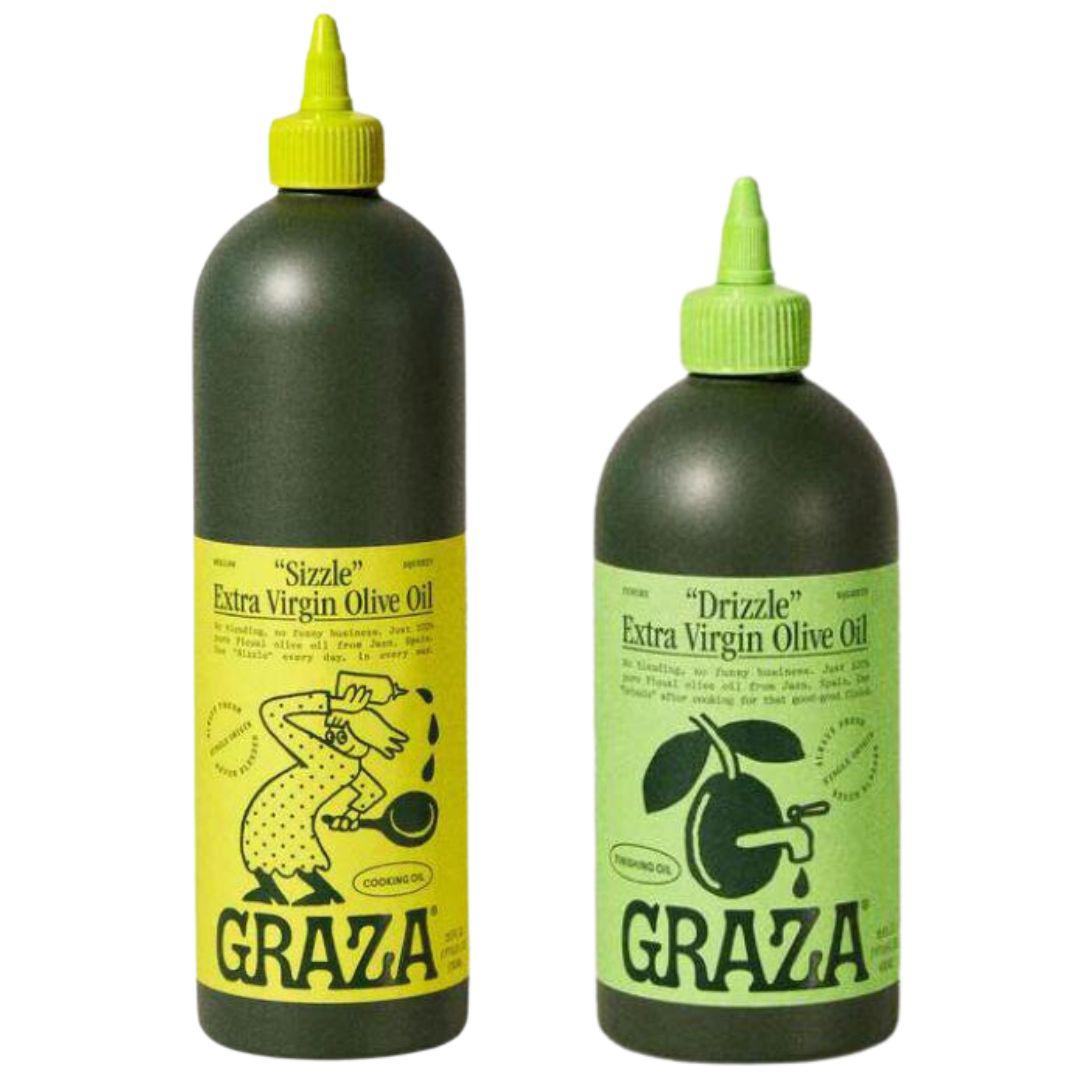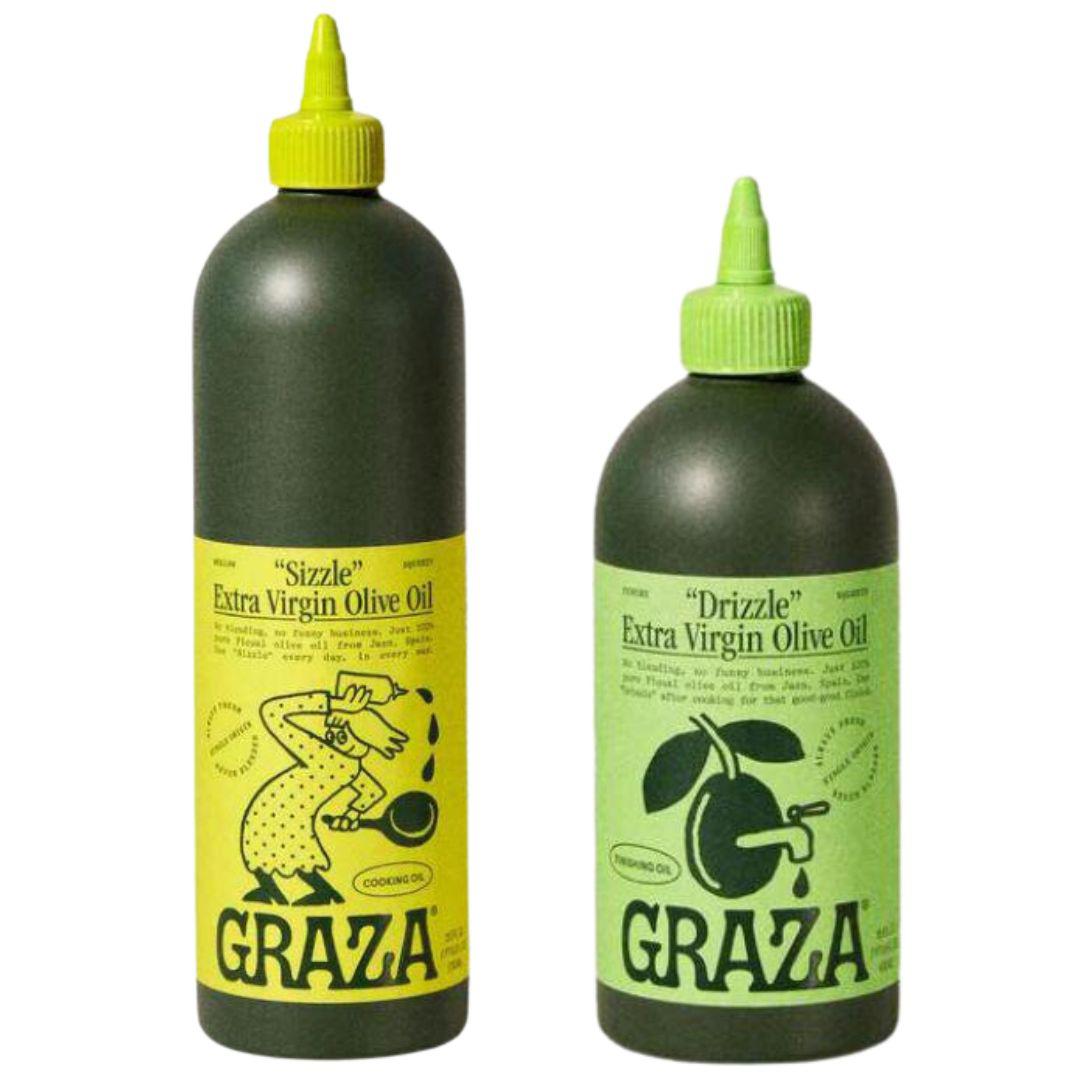 Graza Drizzle and Sizzle Extra Virgin Olive Oil Bundle