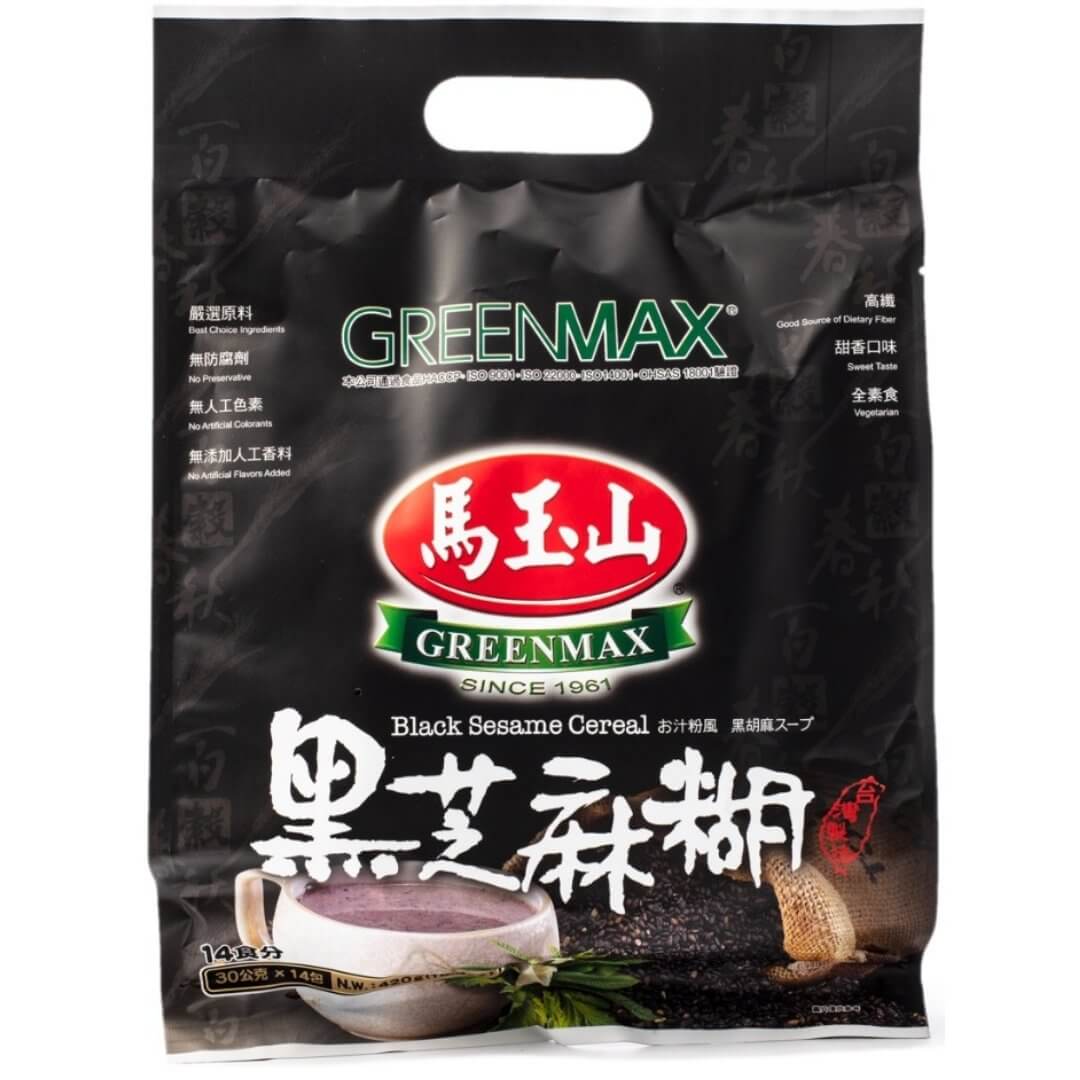 GreenMax Black Sesame Soup Mix (14 pack)
About this product
Hot black sesame soup is a common dessert found in China made of a lightly sweetened ground black sesame powder that turns into a rich soup when mixed with hot water. GreenMax Black Sesame Soup Mix is a black sesame mix that only uses quality ingredients and no preservative or artificial colorants. A healthy and delicious way to end the meal!
More details
Sesame seed, wheat, oat, rye, soybean, buckwheat, and wheat germ.
Sugar, black sesame, wheat flour, glucose, oat, guar gum, nutritional additives (calcium carbonate, vitamin C, ferric pyrophosphate, maltodextrin, vitamin E, vitamin B5, vitamin B1, vitamin A, vitamin B2, vitamin B12), black soybean, rye, black glutinous rice, brown rice, buckwheat, brown sugar, adlay, wheat germ, yam.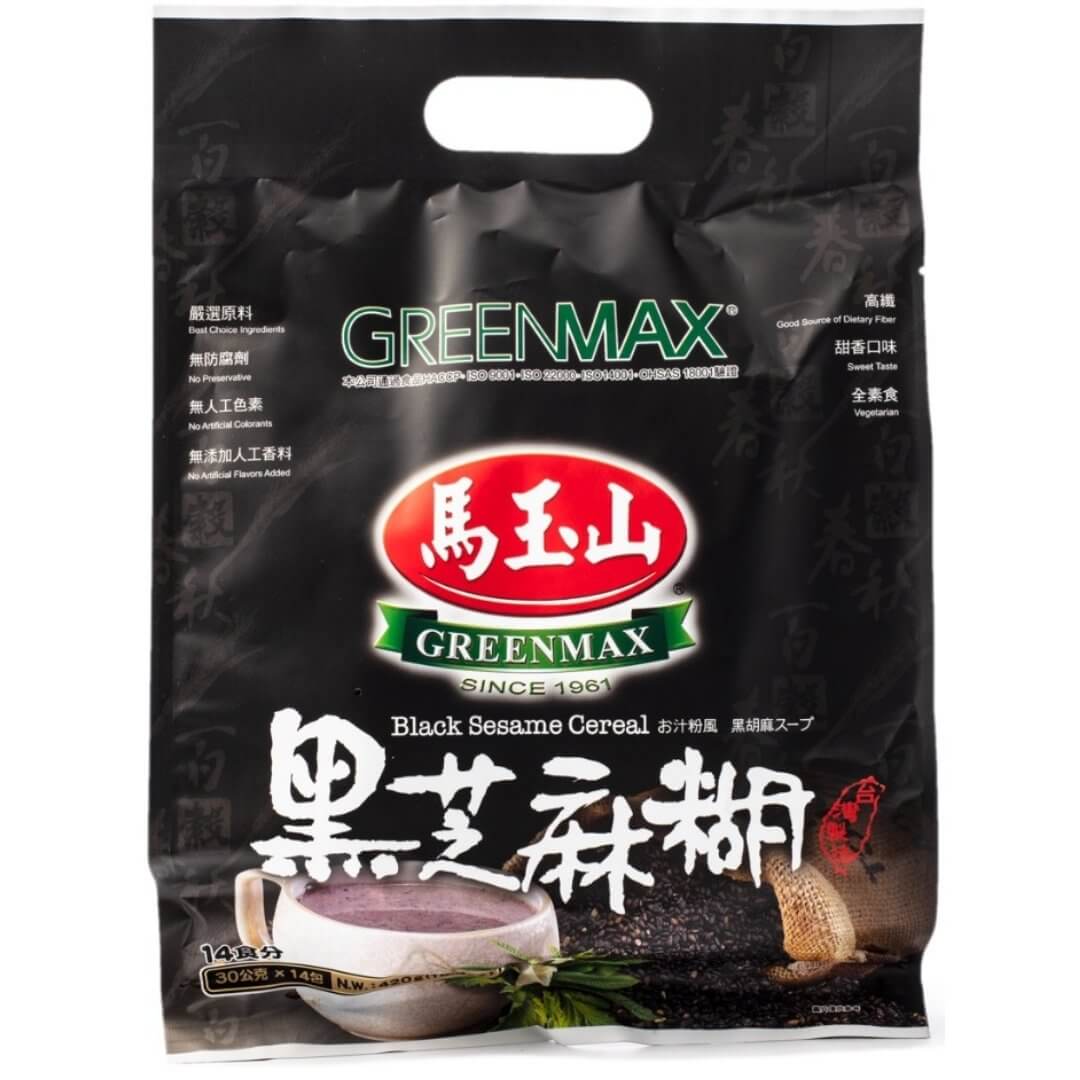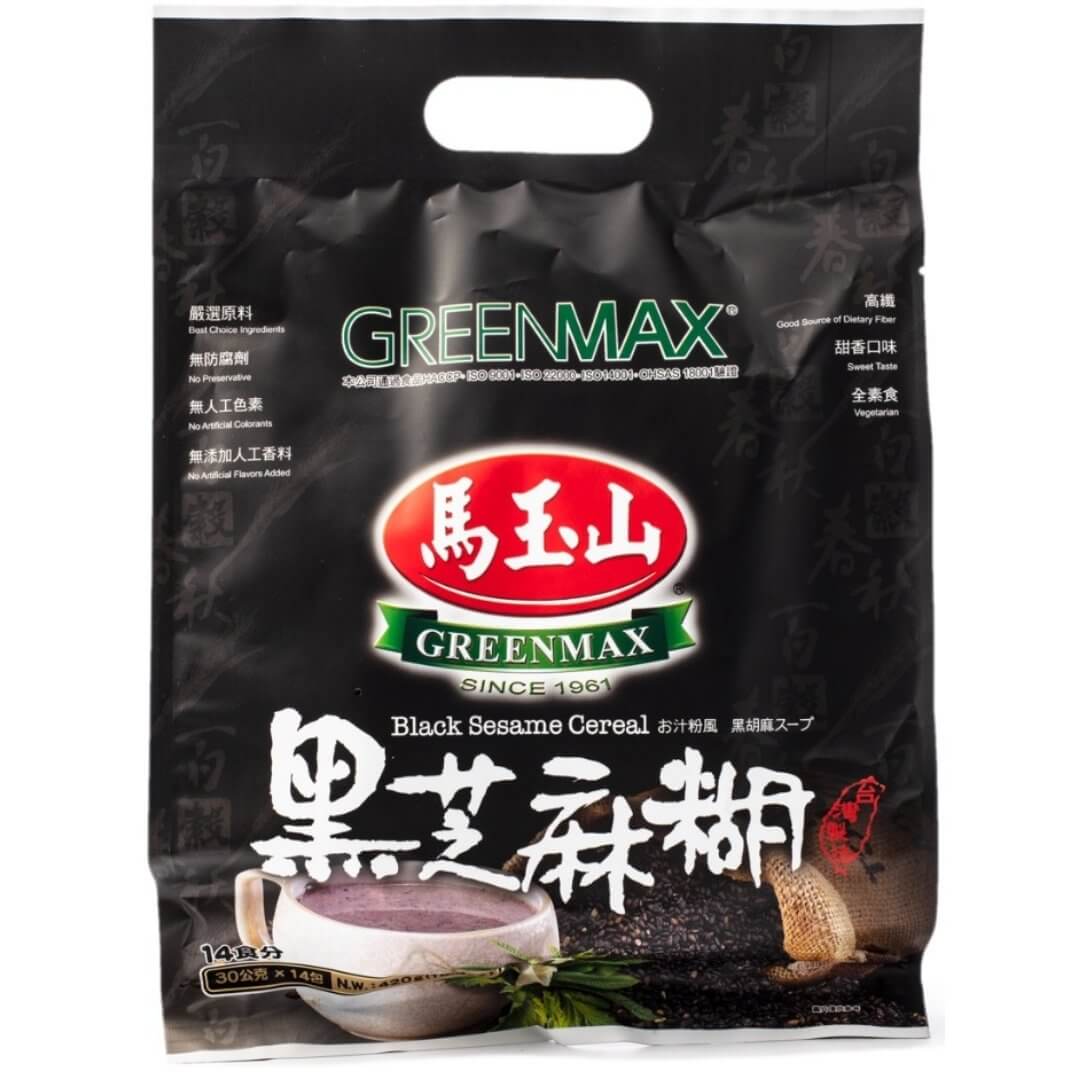 GreenMax Black Sesame Soup Mix (14 pack)