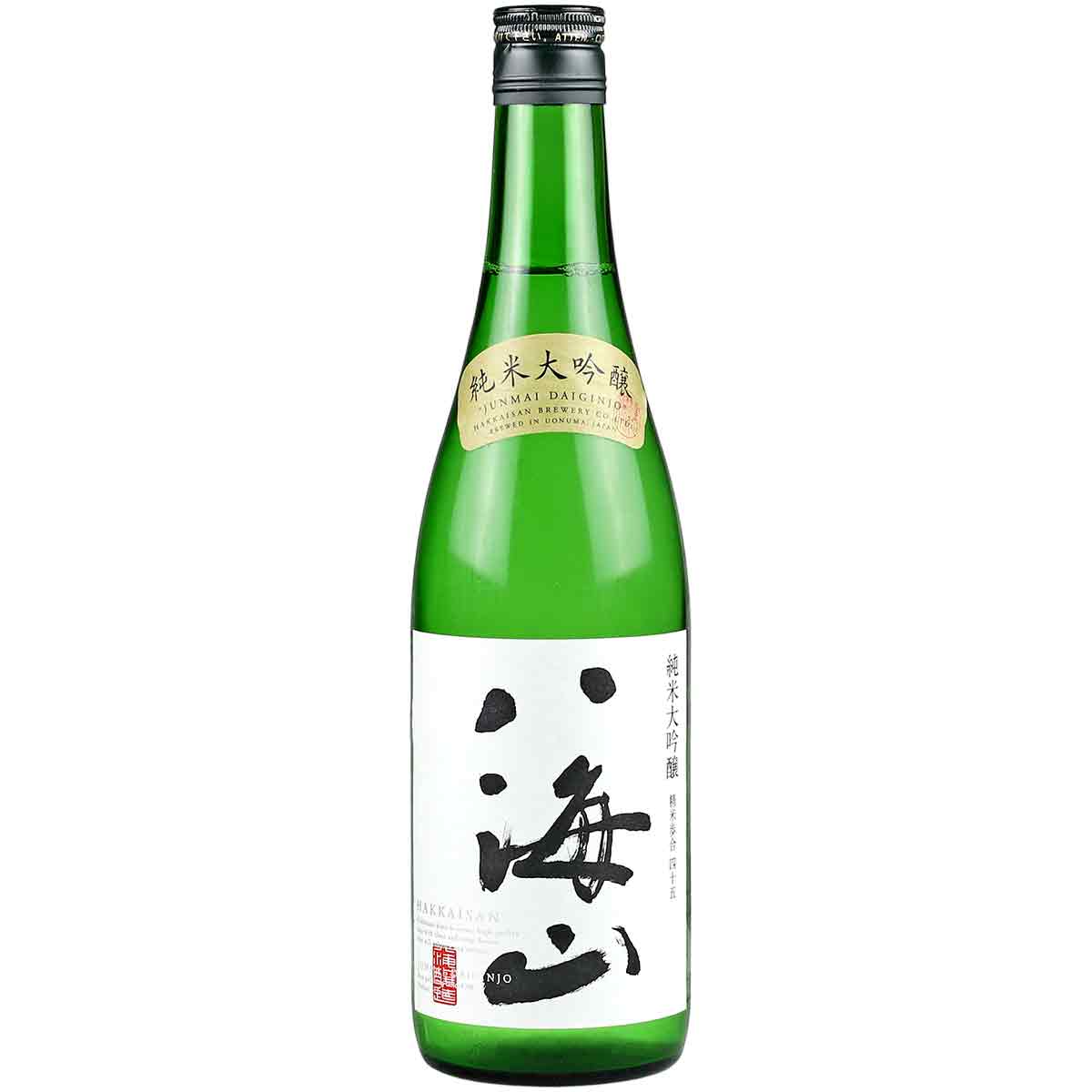 Hakkaisan 45 Junmai Daiginjo Sake, 720ml
About this product
Sake Type: Junmai Daiginjo
ABV: 16%
Aroma: Semi-Dry, Light
Tasting Notes: Flower, Earthy
Serving Temperature: Cold, Room Temp, Body Temp, Warm

Sake ships FREE! Must be 21 or older and be present with valid ID for home delivery. All sake ships separately and will arrive in 2-4 business days. Please ensure the rest of the order excluding any sake products fulfills Umamicart's minimum shipping threshold to place your order.

Experience the exhilaration of a cold winter morning with Hakkaisan 45 Junmai Daiginjo Sake! Renowned globally for its crisp and clean brewing style, this bottle showcases the Niigata region's mastery. Delicate and restrained, its aroma offers subtle notes of steamed rice, with a touch of floral and earthy hints. Prepare for the first sip—a gentle rice flavor that culminates in a pristine and invigorating dry finish. Serve it chilled, at room temperature, or warmed up to match your mood, and let it elevate your dining experience. Perfectly paired with sashimi, red meat, or cheese, Hakkaisan 45 Junmai Daiginjo Sake promises an exciting journey of flavors that will leave you refreshed and enchanted.

In accordance with state laws, all alcohol orders are reviewed, accepted, and fulfilled by licensed entities in the industry.
Recommended Pairing
Sushi / Sashimi
Fish
Beef
Cheese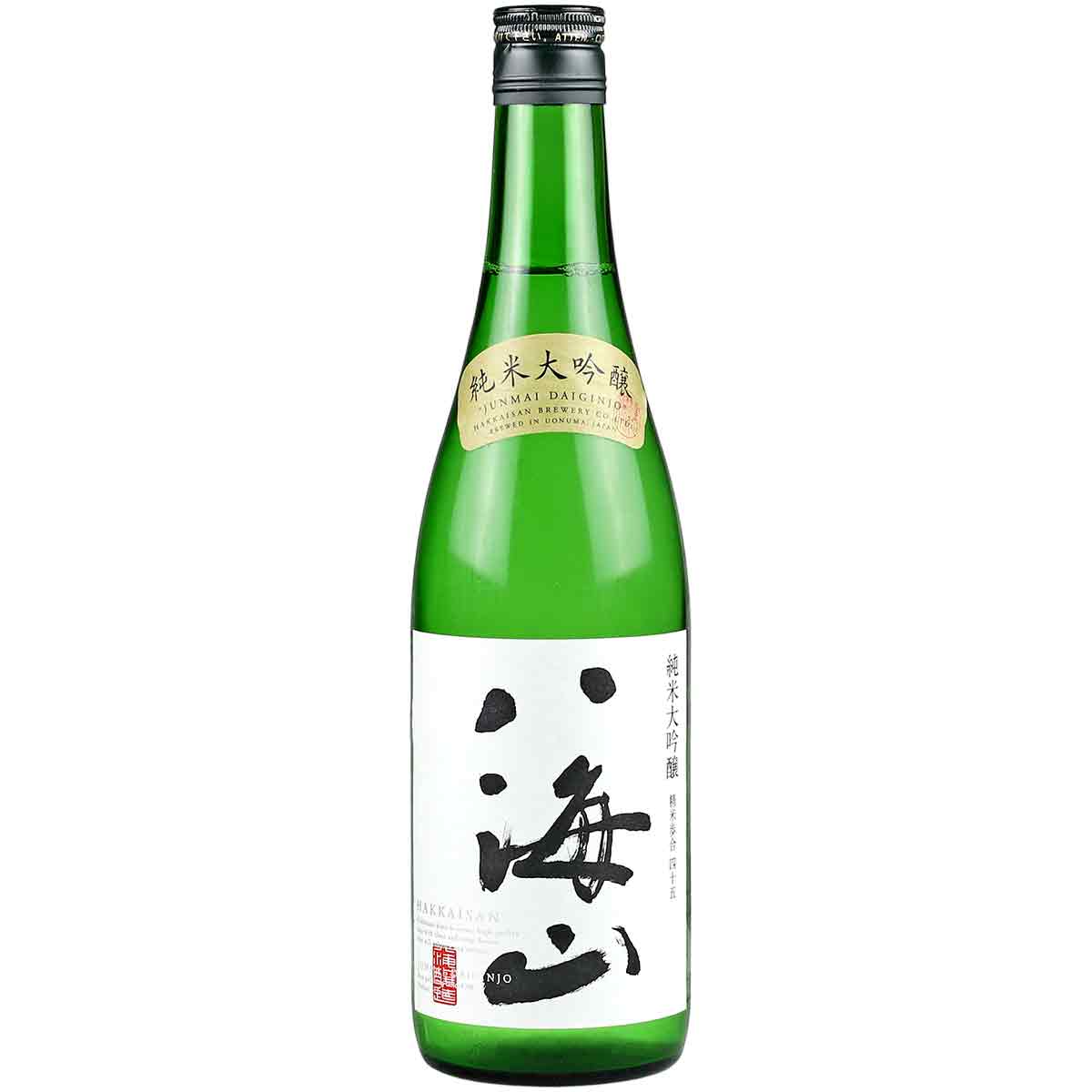 Flavor profile
Sweet to Dry
Sweet
Semi-Sweet
Semi-Dry
Dry
Extra-Dry
Serving Temperature
Over ice
Cold
Room Temp
Warm
Hot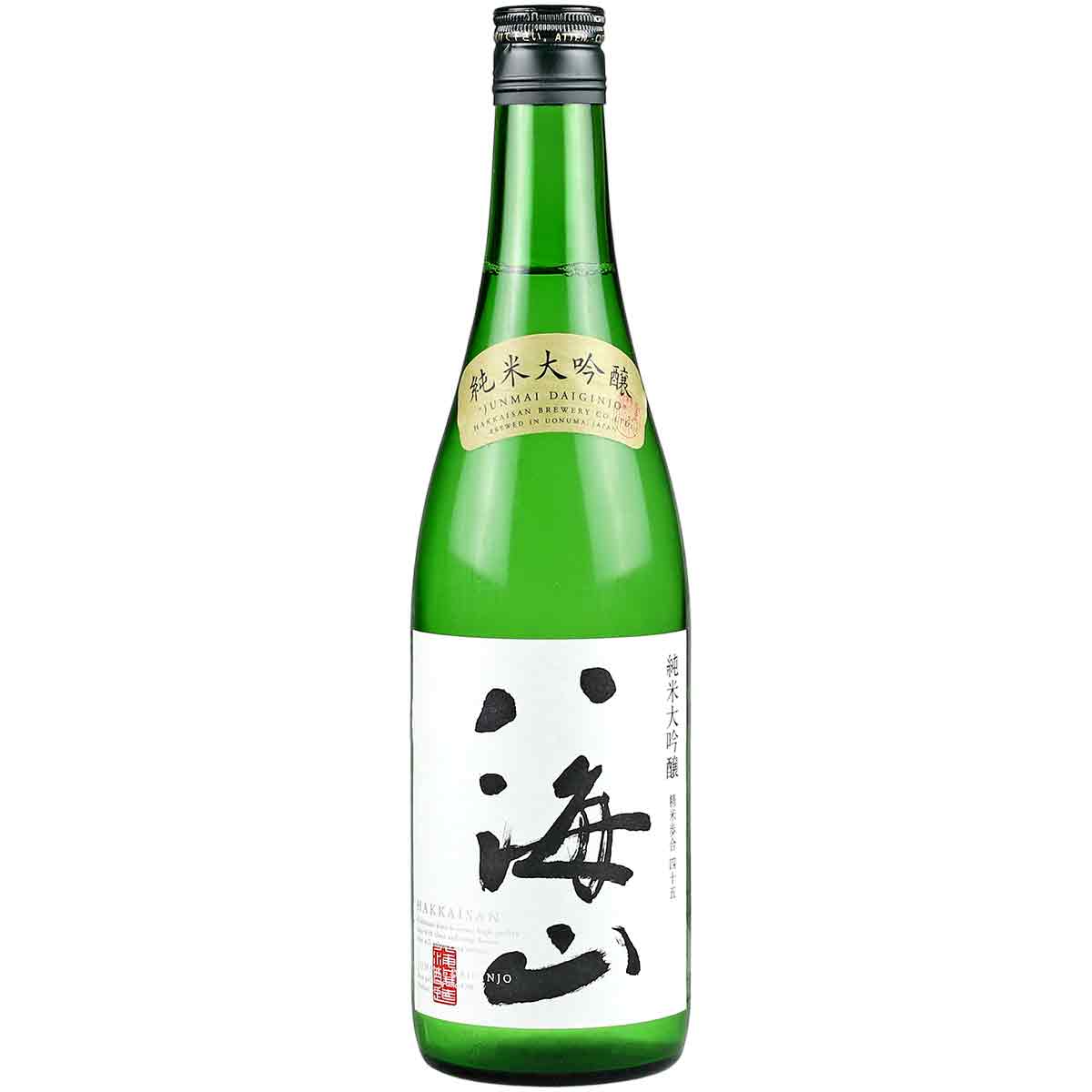 Hakkaisan 45 Junmai Daiginjo Sake, 720ml