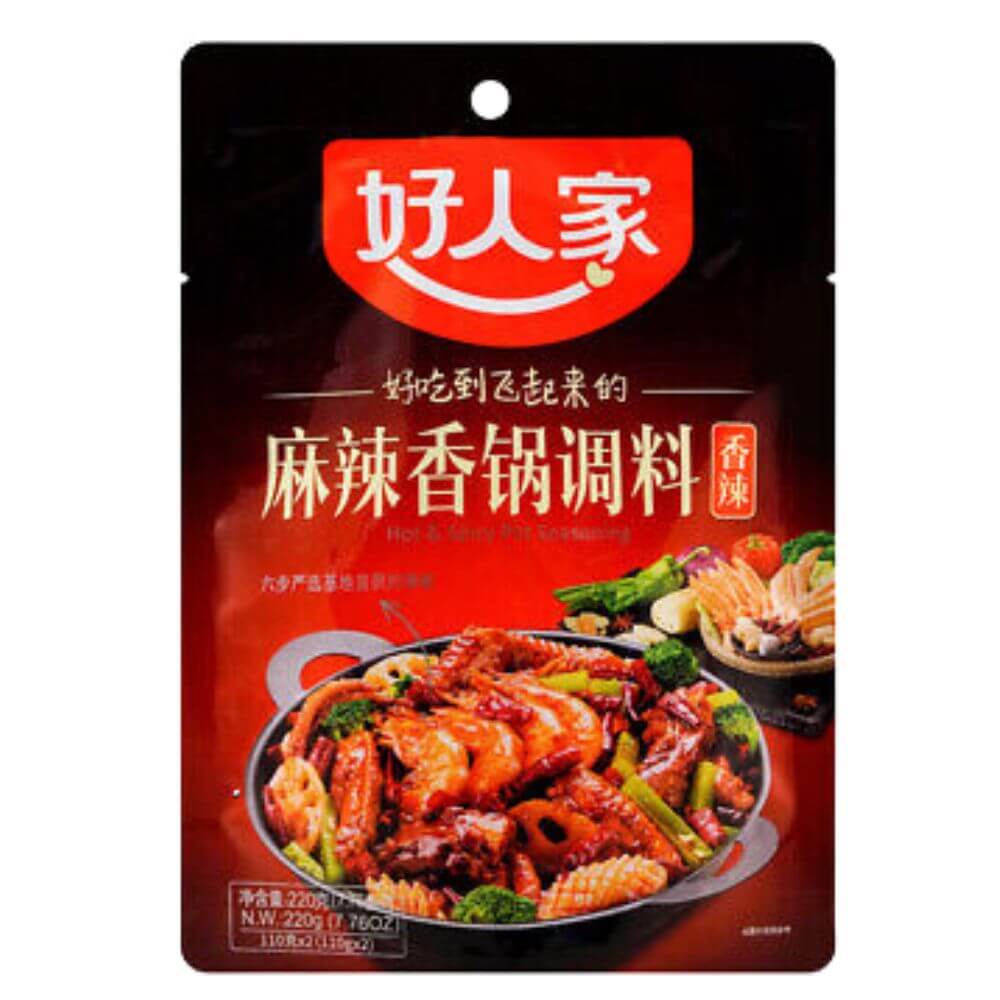 Haorenjia Mala Dry Pot Seasoning
About this product
Make your own Mala Dry Pot at home! Also translated as Spicy Numbing Stir Fry Pot, this dish features a mix of vegetables, tofu, and meats stir fried in a rich and savory spicy sauce made with a variety of spices! Pick your favorite ingredients to throw in and serve in a big bowl to share with friends and family.
Mala Dry Pot originated in Chongqing, Sichuan and became popular in China in the early 2000s, before arriving stateside in the 2010s. Enjoy this dish at home with this sauce mix!
More details
Wheat, soybean and sesame.
Rapeseed oil, bean paste (chili, broad bean, salt, wheatmeal, water), monosodium glutamatea, chili, salt, fermented soybeans (water, soybean, salt, wheatmeal), fermented glutinous rice wine (water, glutinous rice, distiller's yeast), sugar, ginger, garlic, coriander, spices, sesame, cumin, water, shallot sichuan pepper, cooking wine (water, red sorghum), yeast extract (yeast extract, salt), fennel.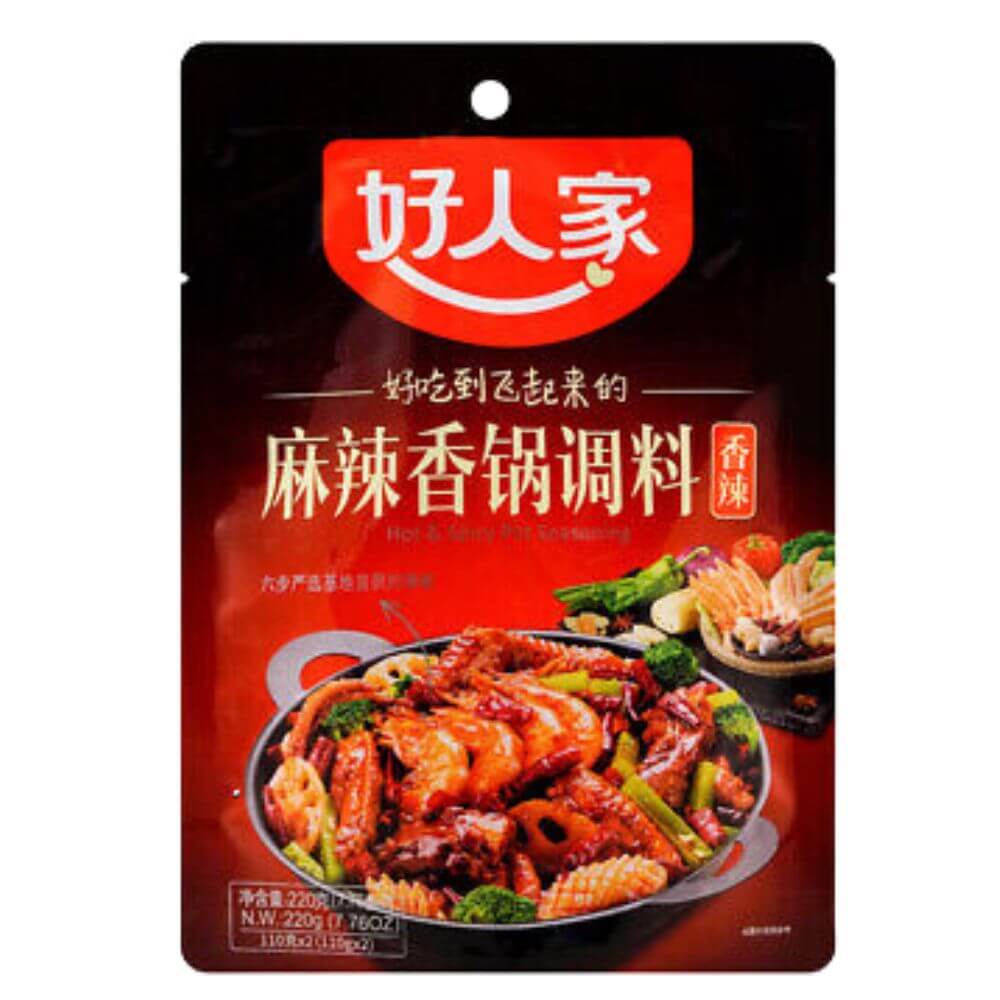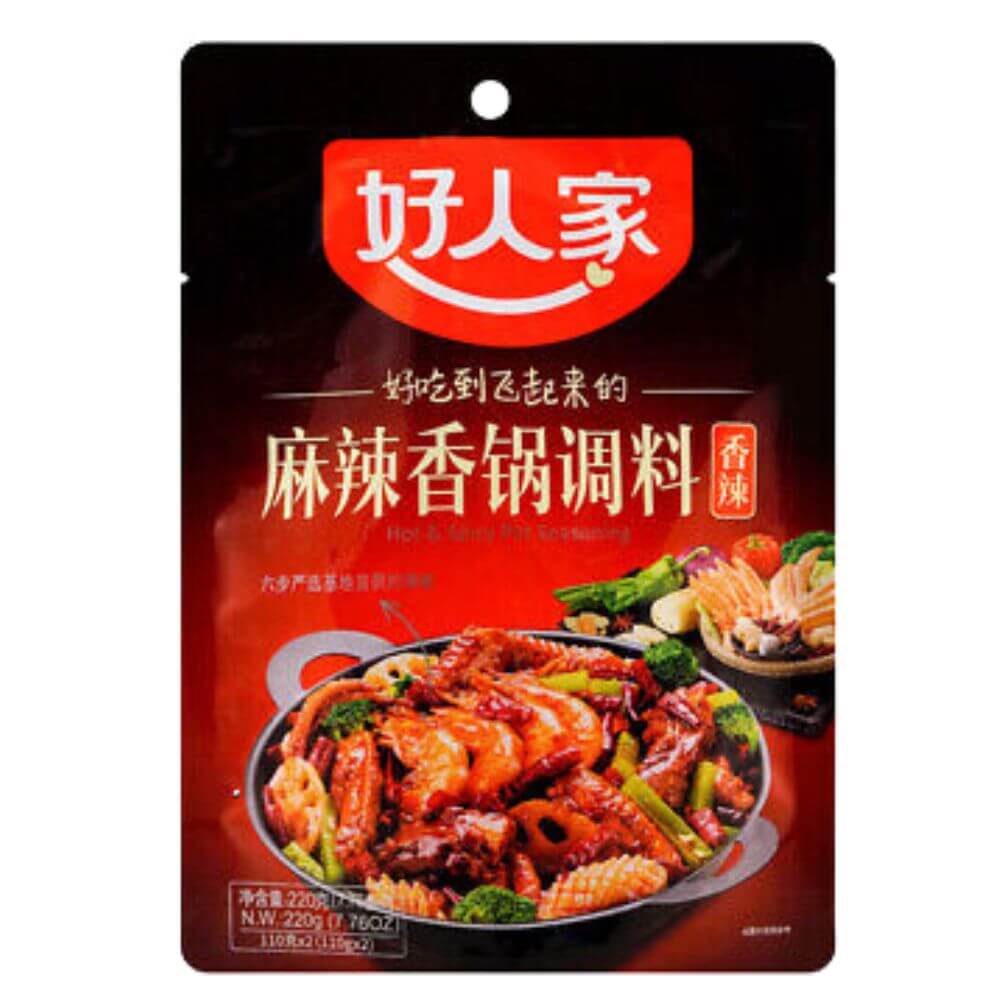 Haorenjia Mala Dry Pot Seasoning