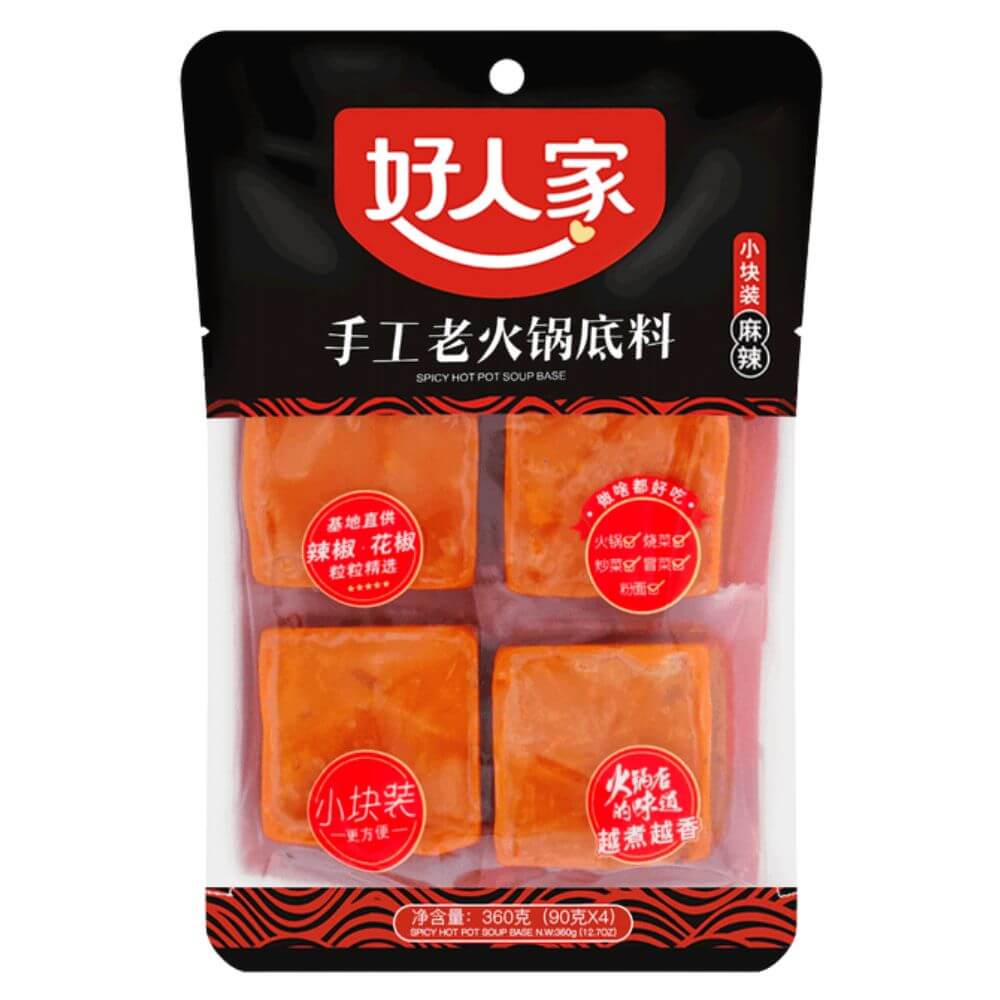 Haorenjia Sichuan Hot Pot Soup Base (4 Mini Pack)
About this product
360g pack, split into 4 mini cubes. Each cube is suitable for 1-2 people. Enjoy Sichuan hot pot at home with this authentic Sichuan hot pot base from Sichuan!
Sichuan hot pot is a communal meal where everyone cooks their food in a big pot of hot, spicy, & numbing broth. Everyone can choose what they want to cook and make their own dipping sauce!
More details
Soy, wheat.
Palm oil, monosodium glutamate, chili, salt, bean paste (chili, broad beans, salt, wheatmeal, water), green onion, Sichuan pepper, ginger, garlic, spices, yeast extract (yeast extract, salt), fermented soybeans (soybean water, salt, wheatmeal), cooking wine (water, sorghum), rock sugar.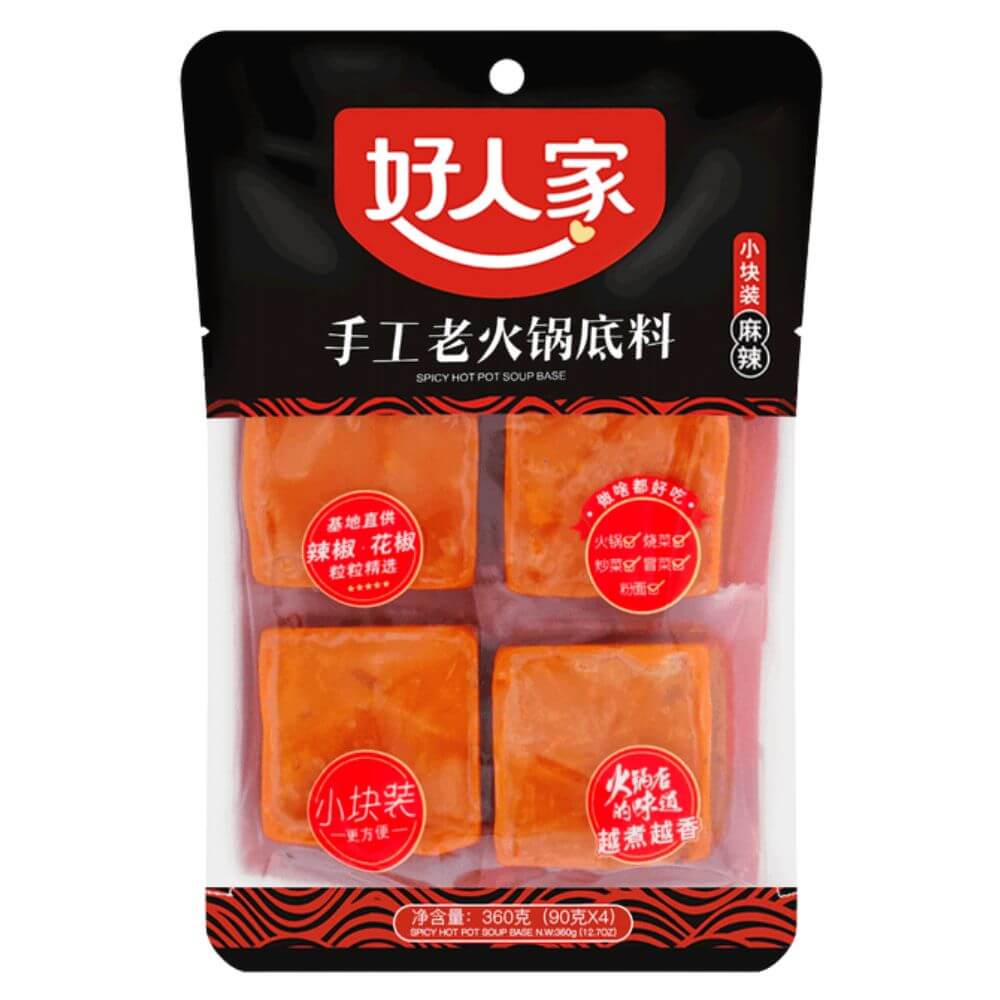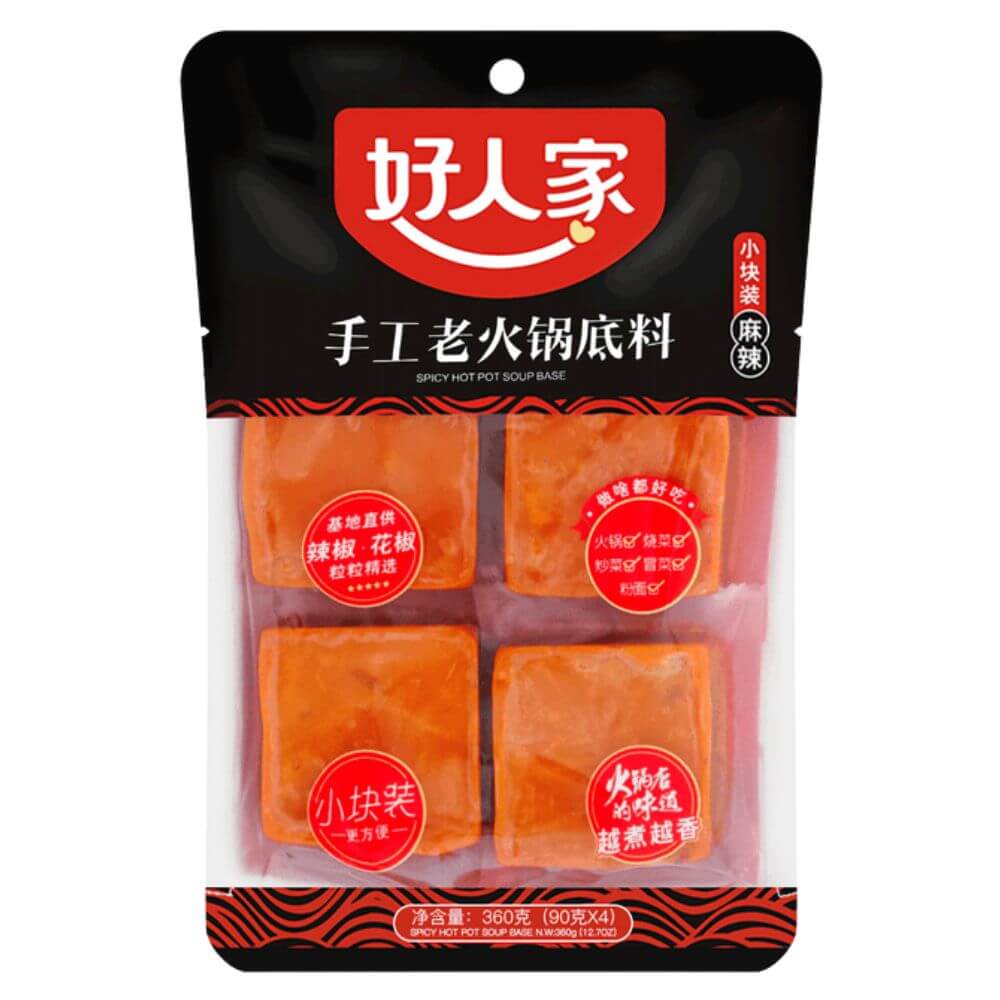 Haorenjia Sichuan Hot Pot Soup Base (4 Mini Pack)