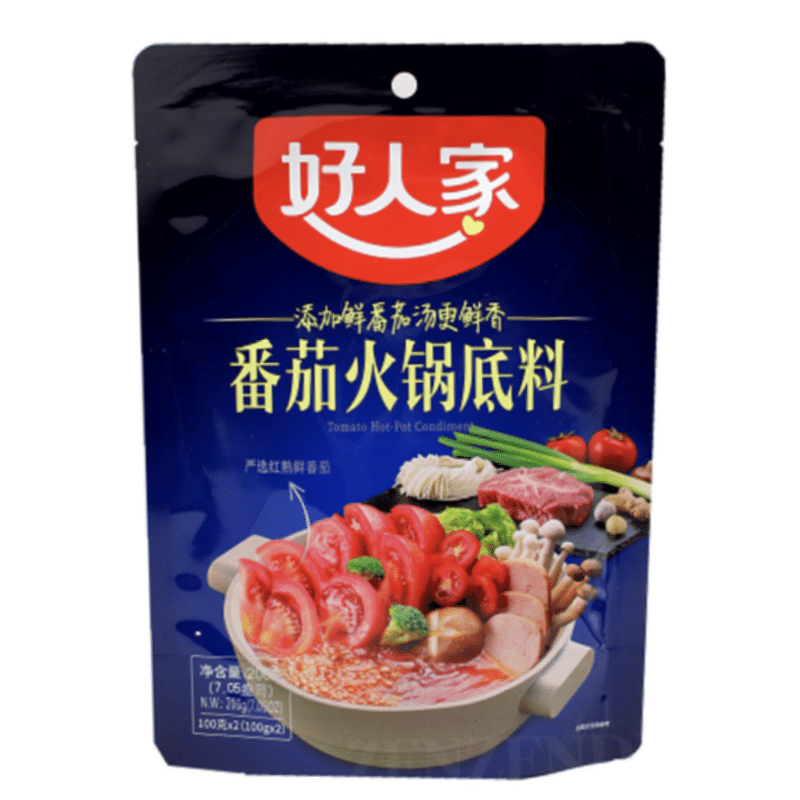 Haorenjia Tomato Hot Pot Soup Base
About this product
Enjoy Chinese hot pot at home with this authentic tomato hot pot soup base! This is a great choice for those that prefer a non-spicy soup base.
Chinese hot pot is a communal meal where everyone cooks their food in a big pot of delicious broth. Everyone can choose what they want to cook and make their own dipping sauce!
More details
Tomato sauce, tomato, rapeseed oil, sugar, salt, monosodium glutamate, salted ginger (ginger, salt), onion, green Chinese onion, garlic, yeast extract (yeast extract, salt), citric acid, potassium sorbate.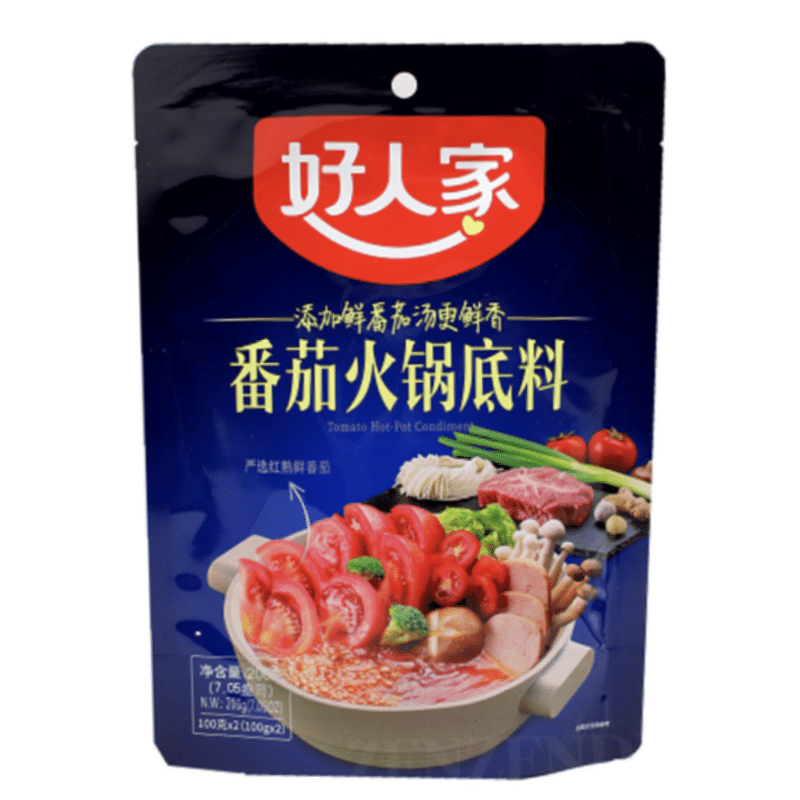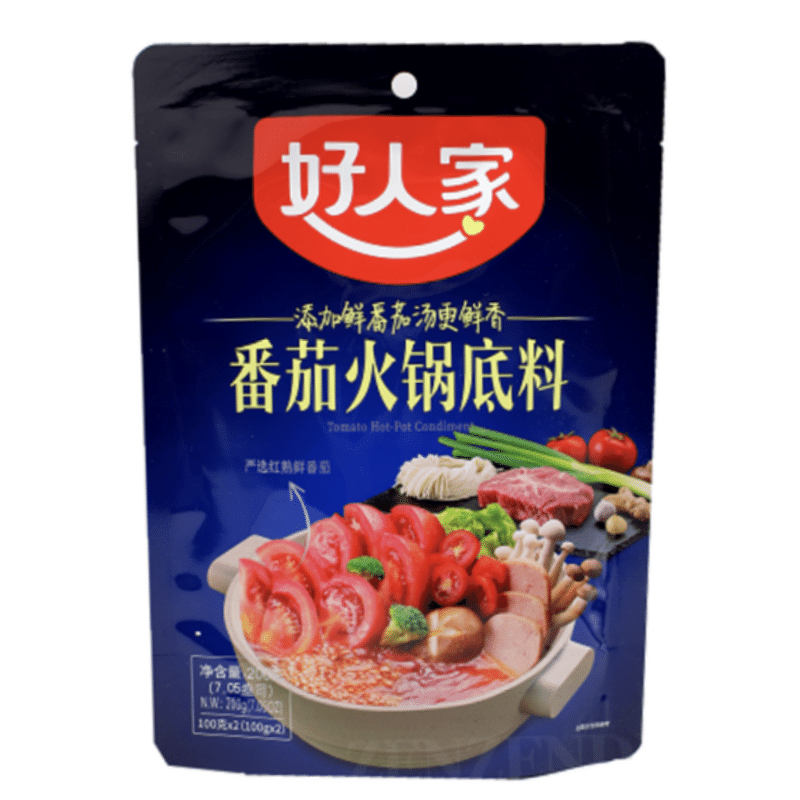 Haorenjia Tomato Hot Pot Soup Base