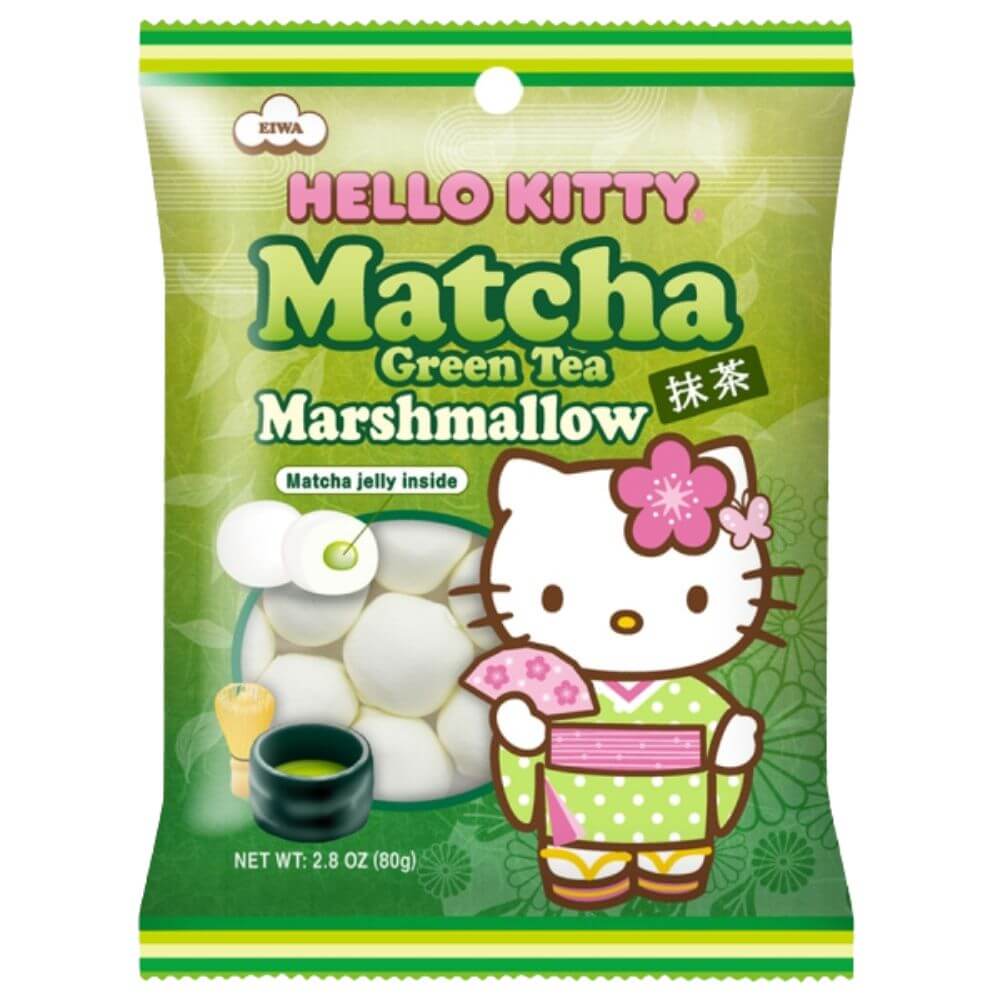 Hello Kitty Matcha Cream-Filled Marshmallows
About this product
Cute and sweet! These fluffy marshmallows are filled with a smooth chocolate cream for a surprise center. Each marshmallow is individually wrapped for easy snacking.
Prop 65 Warning: For more information, go to www.P65warnings.ca.gov
More details
Milk, soy.
Corn syrup, sugar, sorbitol, water, dextrose, gelatin, corn starch, condensed milk, ethanol, green tea powder, pectin, natural and artificial flavor, soy protein, potassium bitartrate, calcium phosphate.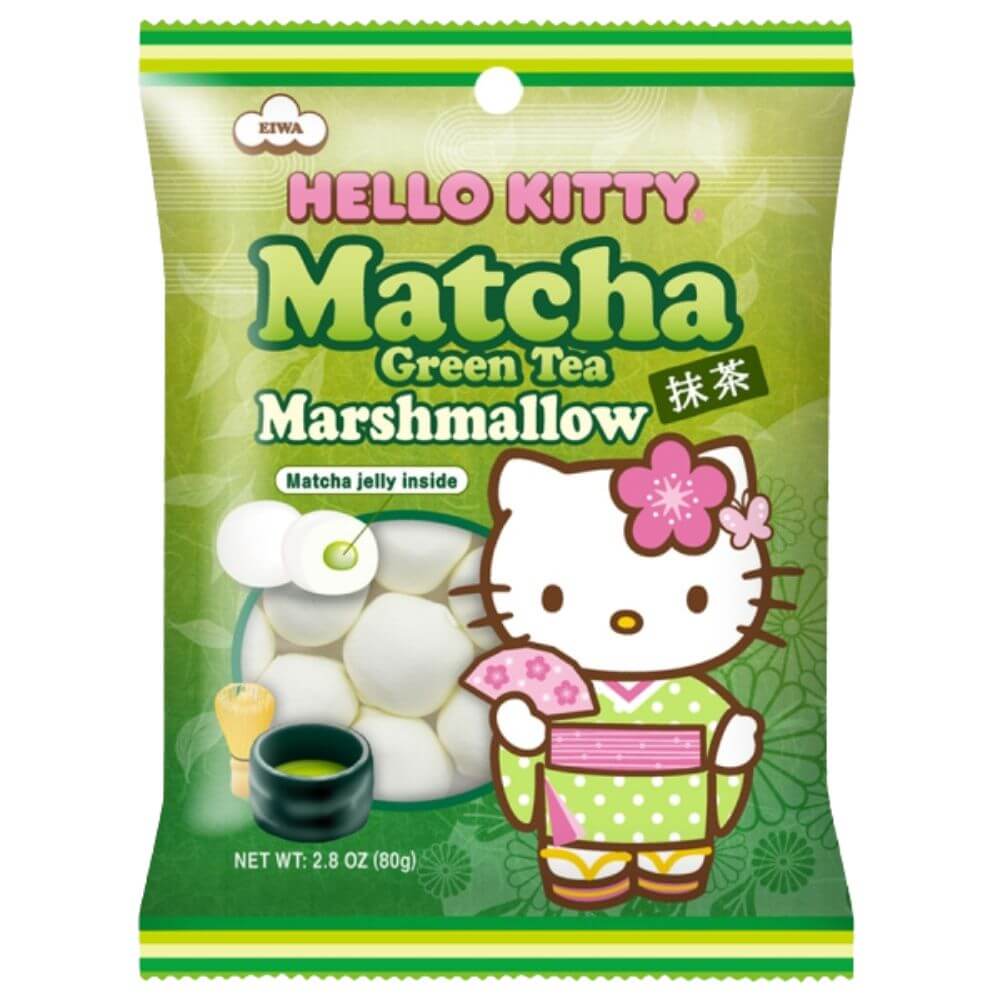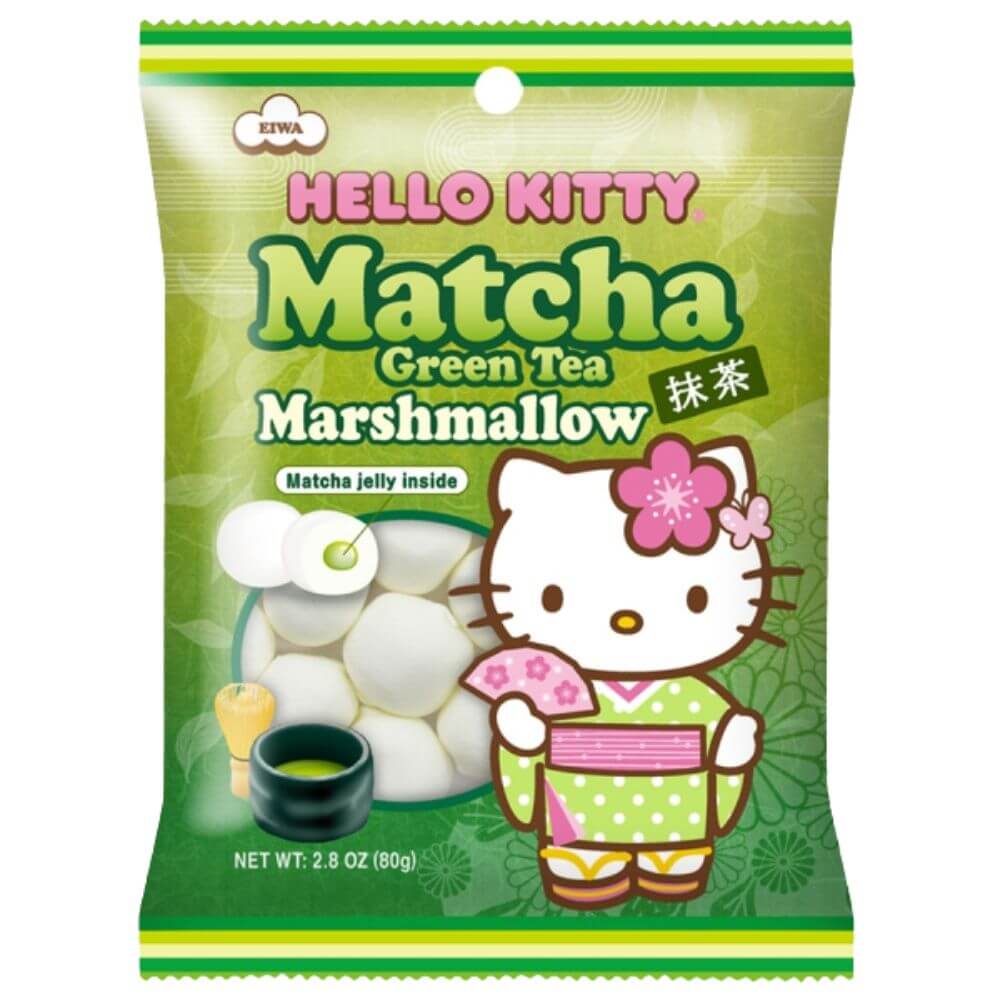 Hello Kitty Matcha Cream-Filled Marshmallows