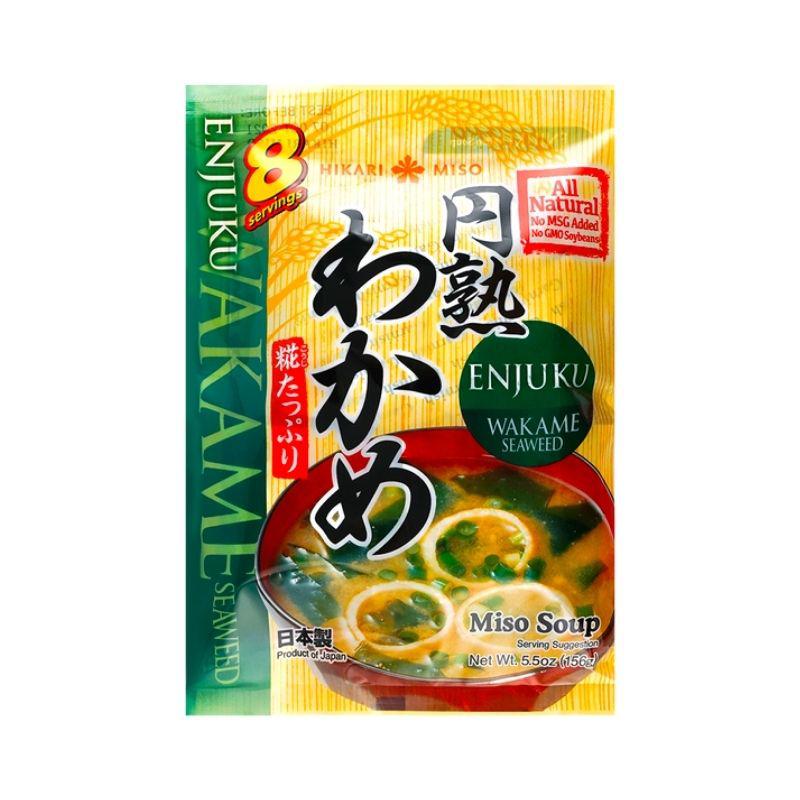 Hikari Enjuku Instant Miso Soup, Wakame
About this product
"Enjuku" in Japanese means "maturity, perfection and ripeness". Hikari's Enjuku Wakame Instant Miso Soup comes with everything you need for a delicious miso soup.
More details
Bonito, wheat, soybeans.
Miso paste: Soybean paste (water, soybeans, rice, salt), water, alcohol, sugar, kelp extract, salt, garnish: Seaweed, baked gluten (wheat flour, wheat gluten, sodium bicarbonate, citric acid), green onion, yeast extract powder, sugar, dried bonito powder, salt.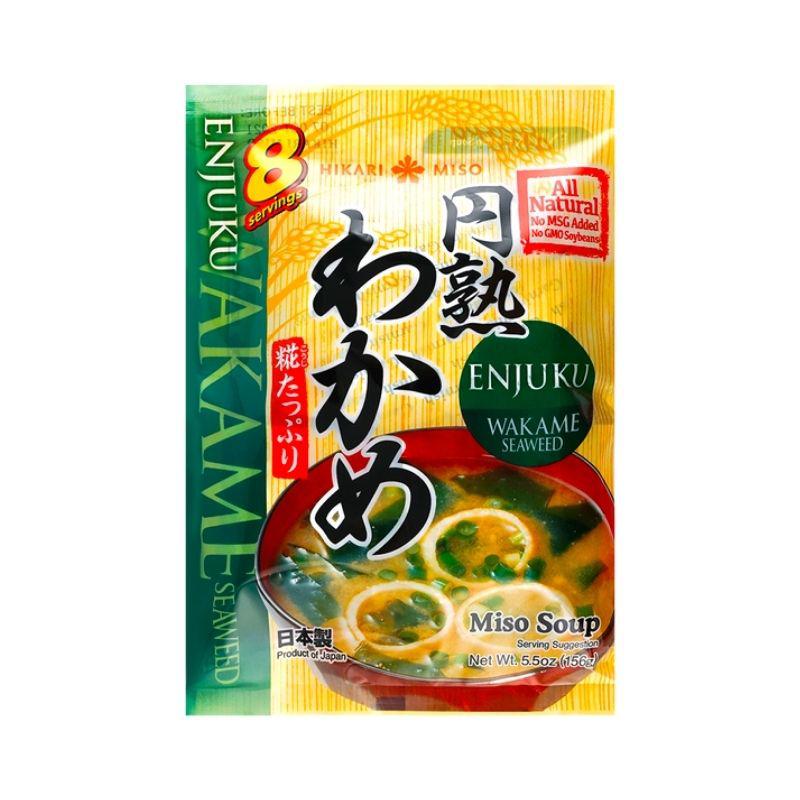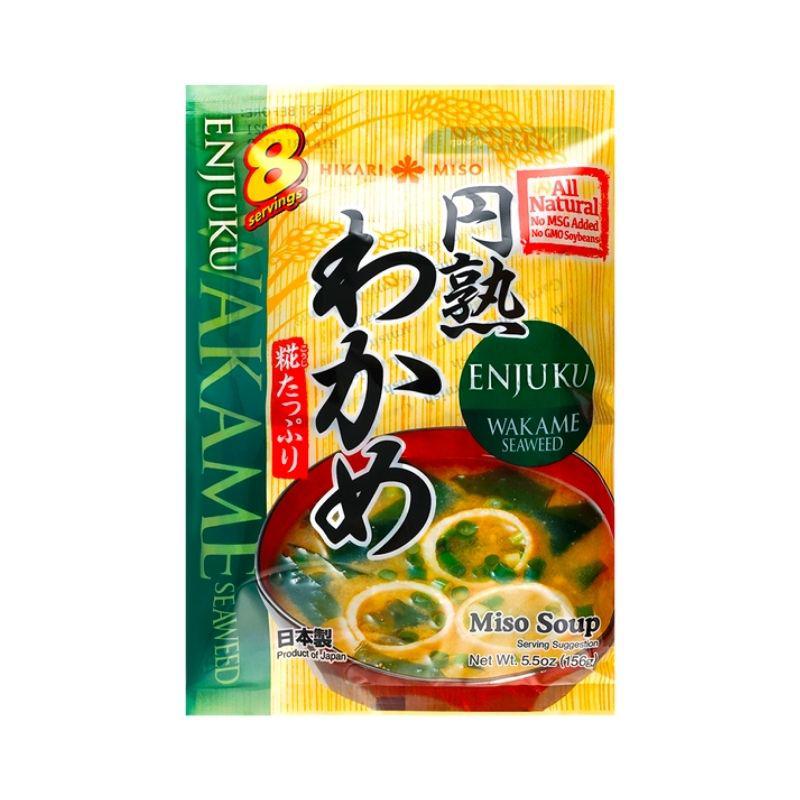 Hikari Enjuku Instant Miso Soup, Wakame