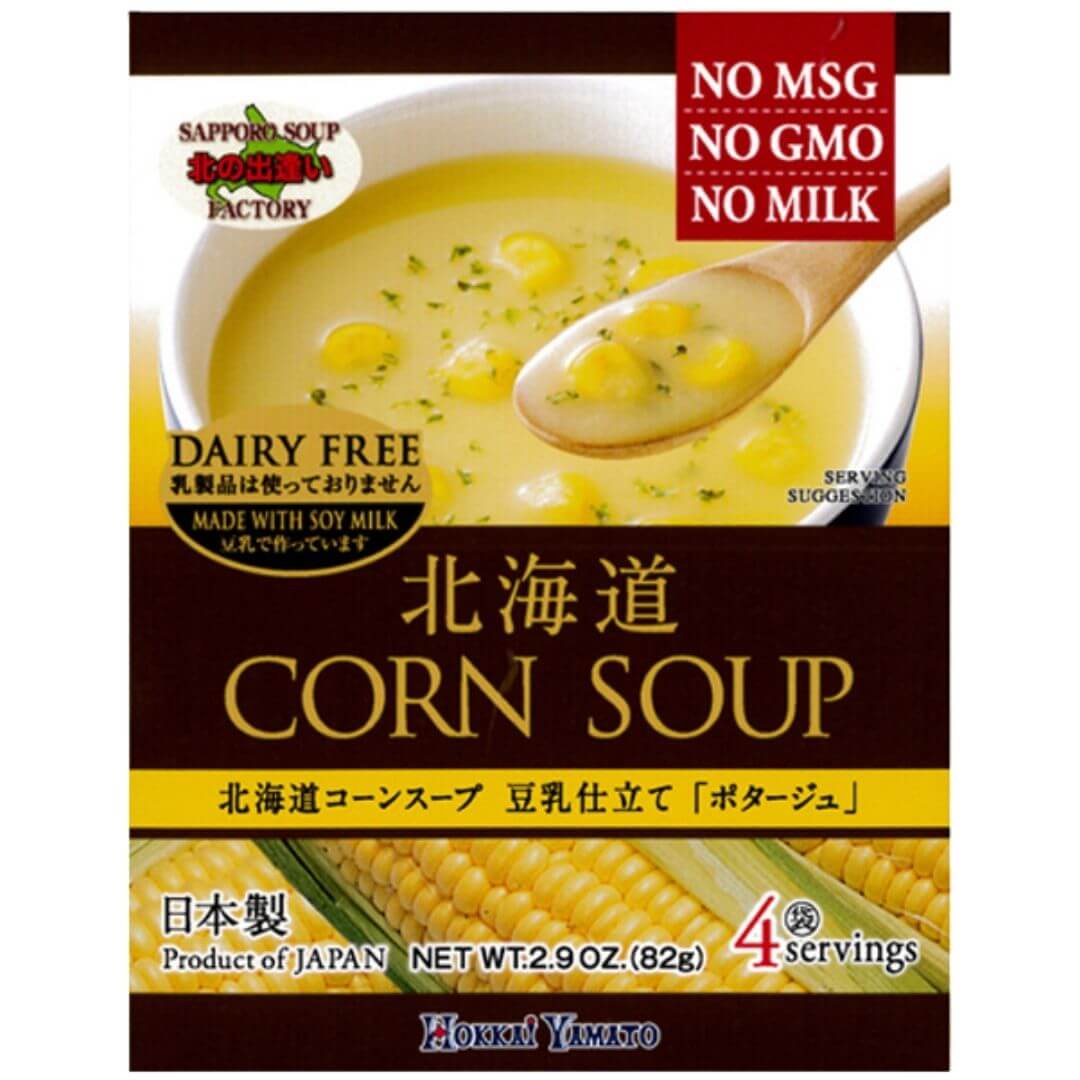 Hokkai Yamato Hokkaido Corn Soup
About this product
Hokkai Yamato Hokkaido's corn soup packets come with a creamy sweet corn soup powder made with Hokkaido sweet corns and silky soy milk.
Simply add hot water to enjoy this quick and easy meal! Add one sachet of soup powder into a cup or bowl. Add approx. 180ml of boiled water and gently stir for 15 seconds.
More details
Wheat, soy, milk.
Creaming powder, sweet corn powder, corn starch, sugar, glucose, powdered candy, salt, vegetable oil powder, powdered buttermilk, powdered cheese, powdered condensed milk, powdered skim milk, onion, protein hydrolysate, wheat flour, spice, corn, monosodium glutamate, xanthan gum, beta carotene, artificial flavor.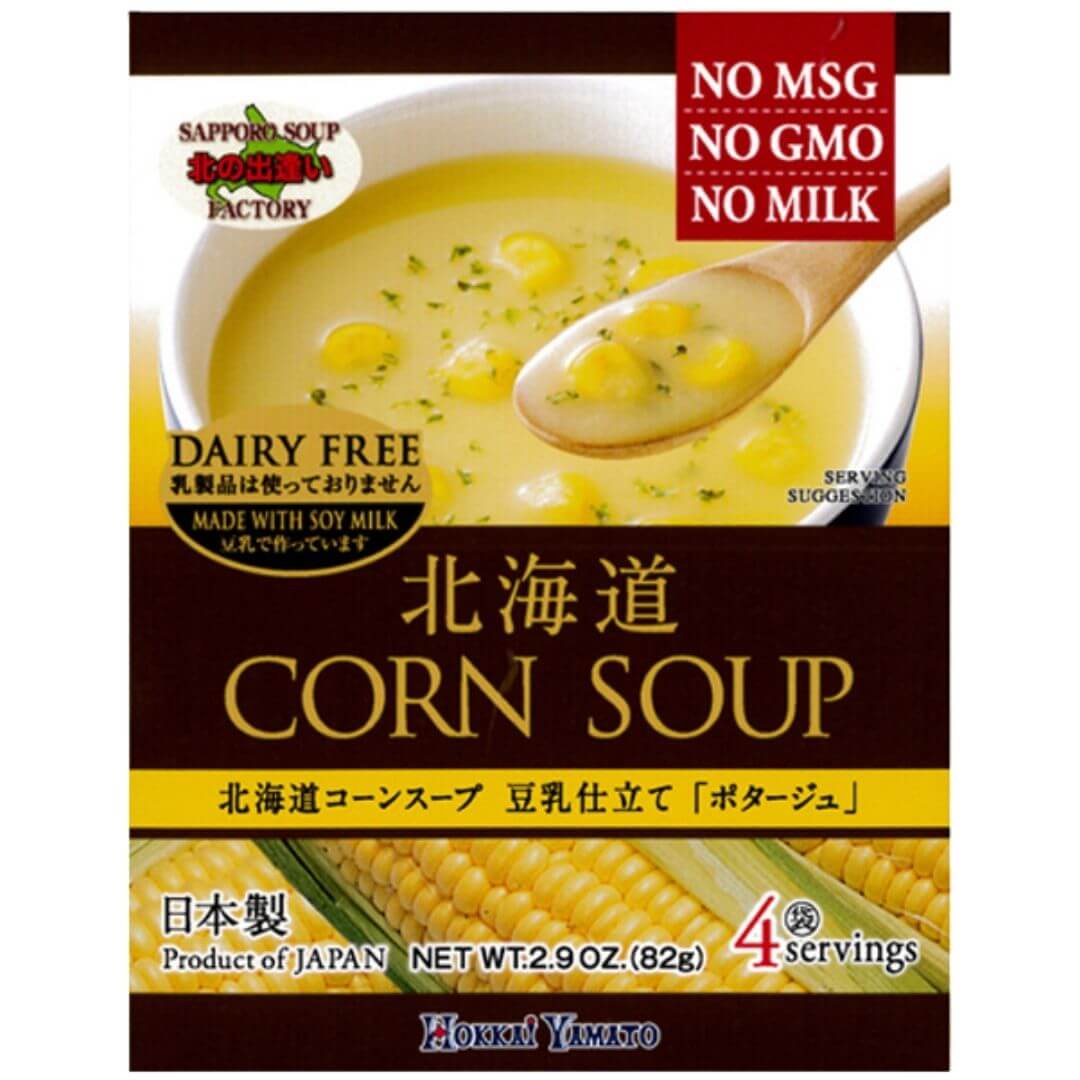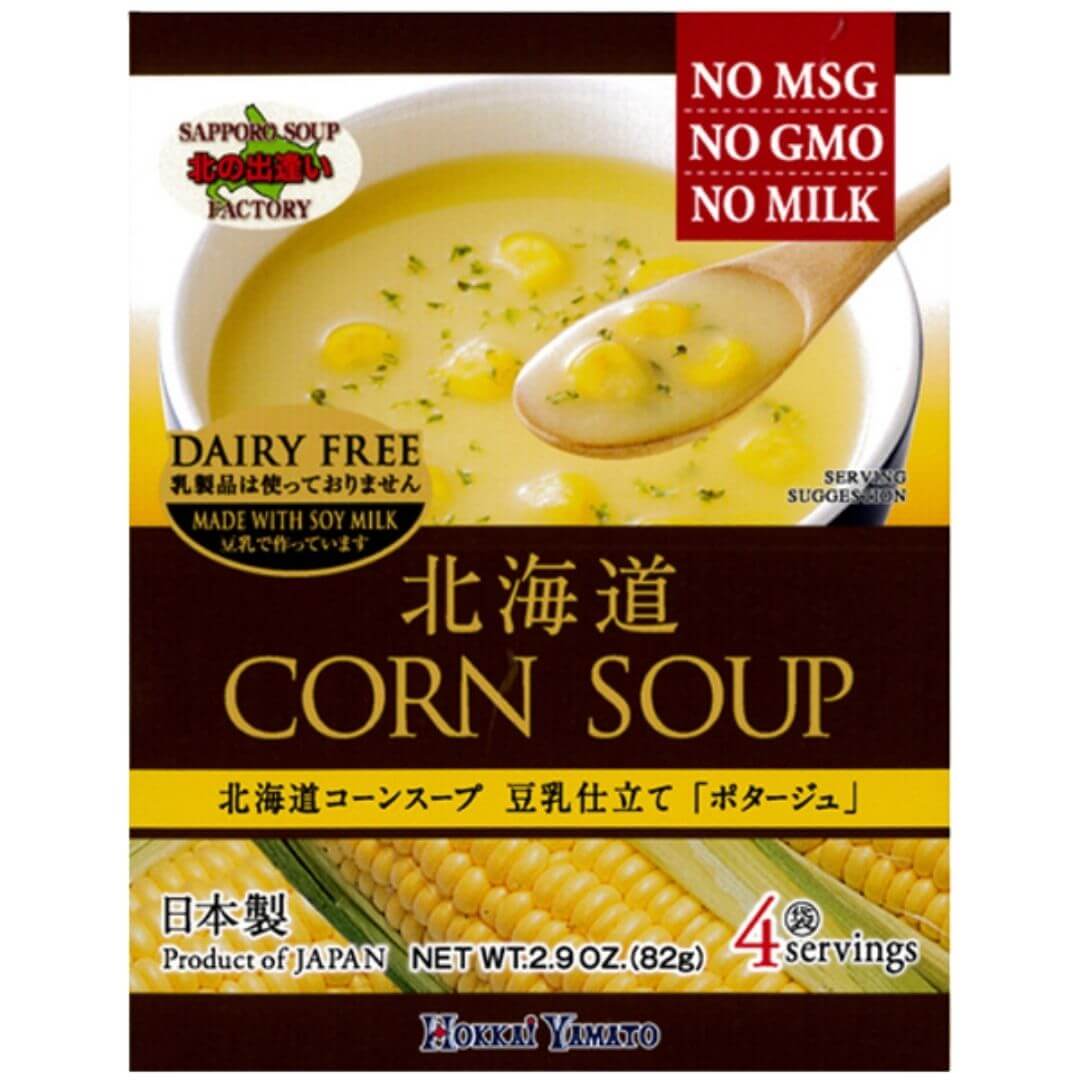 Hokkai Yamato Hokkaido Corn Soup