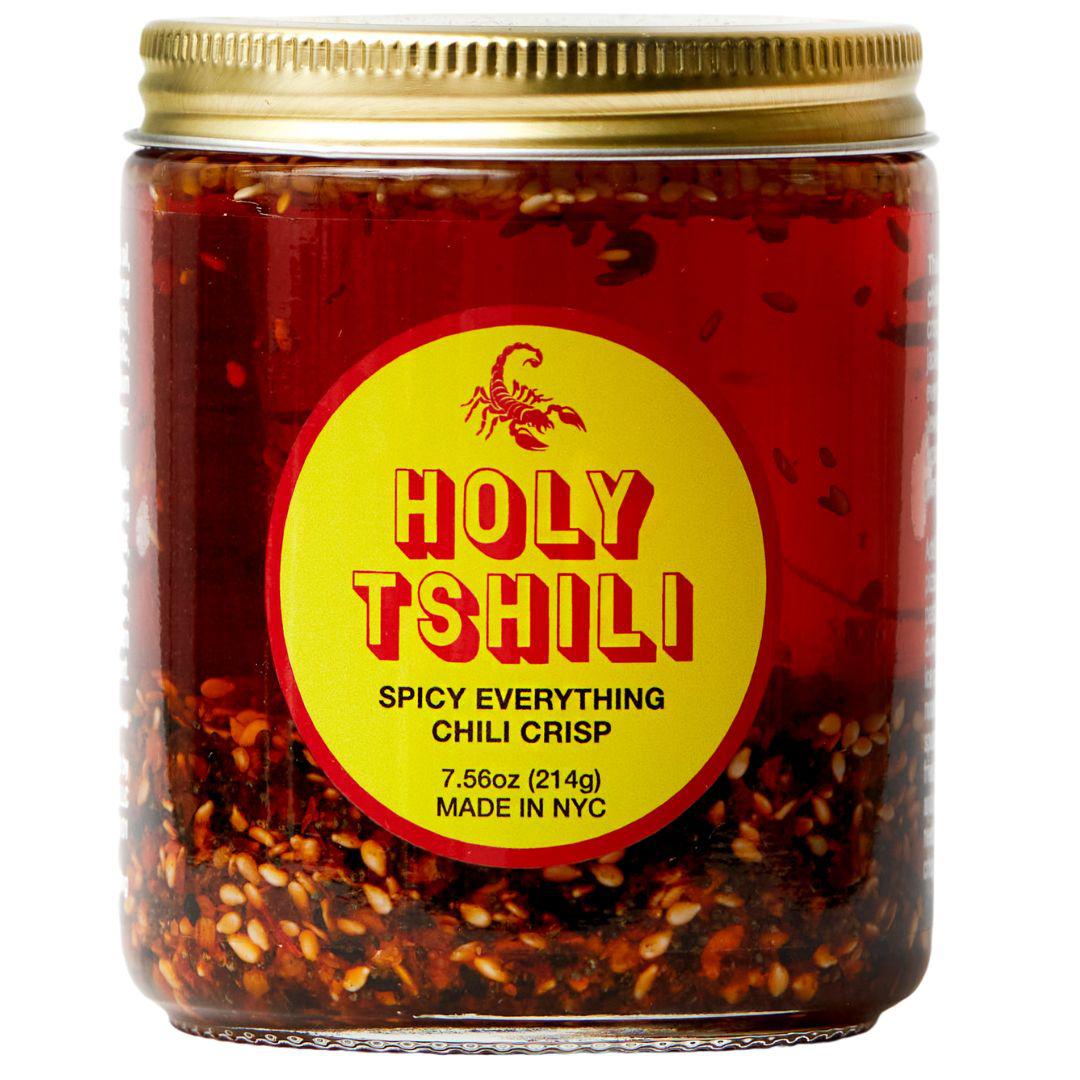 Holy Tshili Spicy Everything Chili Crisp
About this product
This is not your everyday, not-that-crispy, one-note chili crisp! This is the ultimate spicy, fragrant, crispy, chili-jacked, sesame-packed, super addictive, Jewish-Chinese flavor explosion you need for everything you eat! Holy Tshili Spicy Everything Chili Oil Crisp is packed with a custom blend of crispy, toasty, savory everything bagel seed mix in a perfectly aromatic spicy sesame oil blend to add liberally to your pizza, rice, eggs, pasta, ramen, noodles, dumplings, grits, and everything else that needs some spicy, chili crisp love.
Other Varieties
More details
About the brand
Ingredients
Black & white sesame seeds, dried garlic, sesame oil, canola oil, poppy seeds, Sichuan chili flakes, monosodium glutamate, sugar, salt.
Inspired by toasty, crispy, nutty everything bagel seeds, spicy, luxurious Chinese chili crisp, and the savory, delicious umami kick of Japanese furikake, Holy Tshili is the culinary lovechild of spice and soul, bringing all those same authentic flavors to two very unique condiments. Did you know "TSHILI" is the Yiddish word for chili? The Holy Tshili team purposefully added a Yiddish word into its name because that is the true origin of bagels and everything bagel seeds are what make Holy Tshili so special!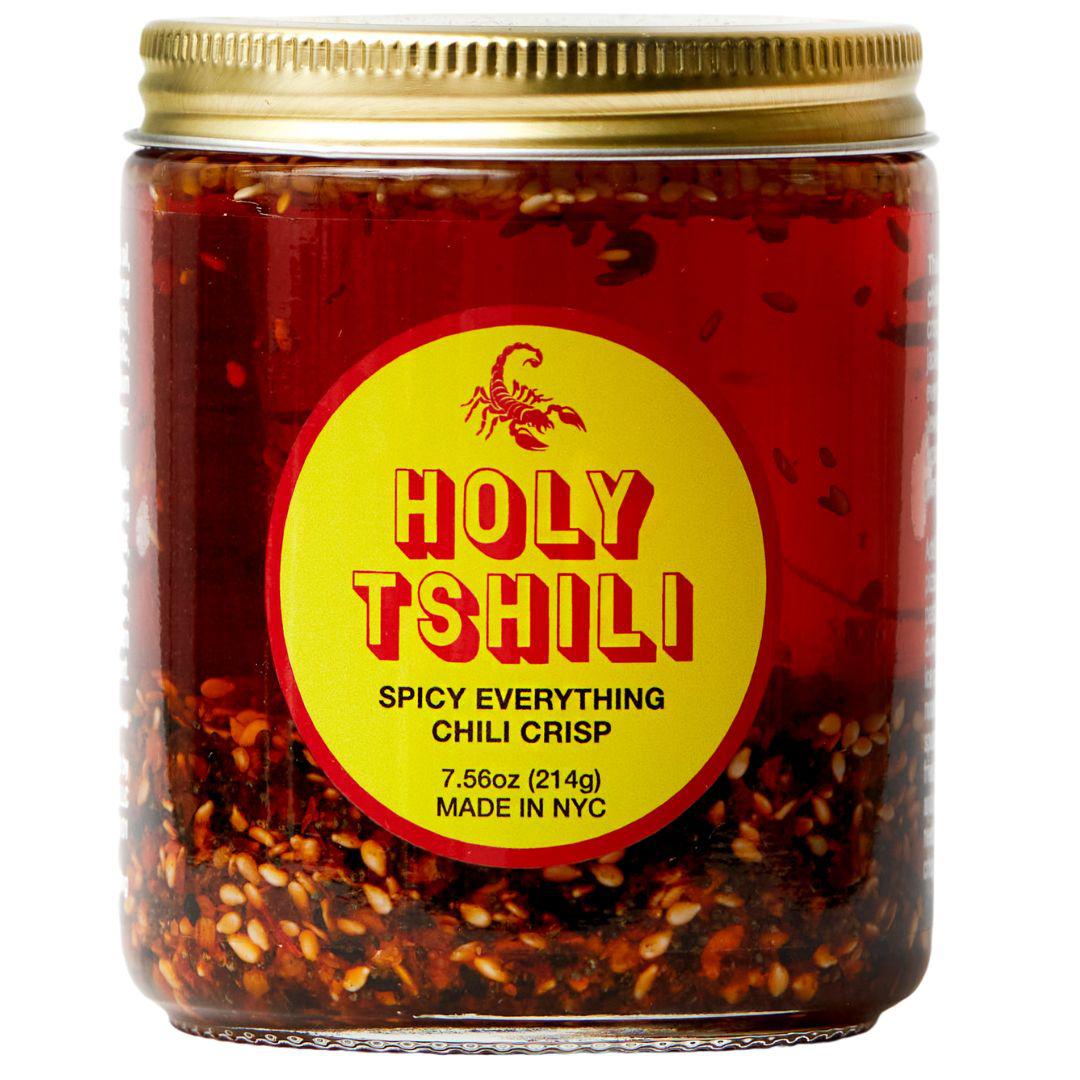 Total 5 star reviews: 1
Total 4 star reviews: 0
Total 3 star reviews: 0
Total 2 star reviews: 0
Total 1 star reviews: 0
Reviews Loaded
Reviews Added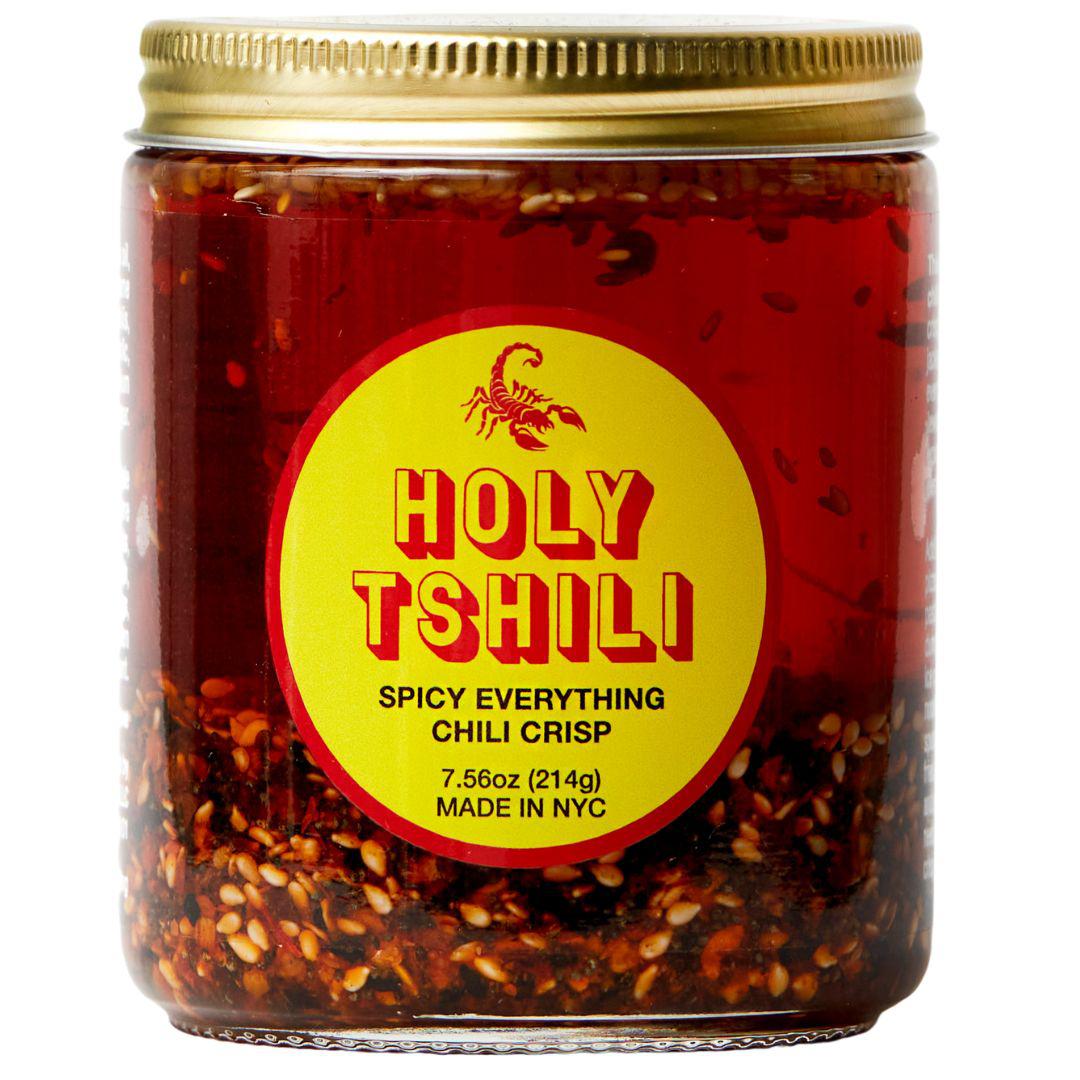 Holy Tshili Spicy Everything Chili Crisp