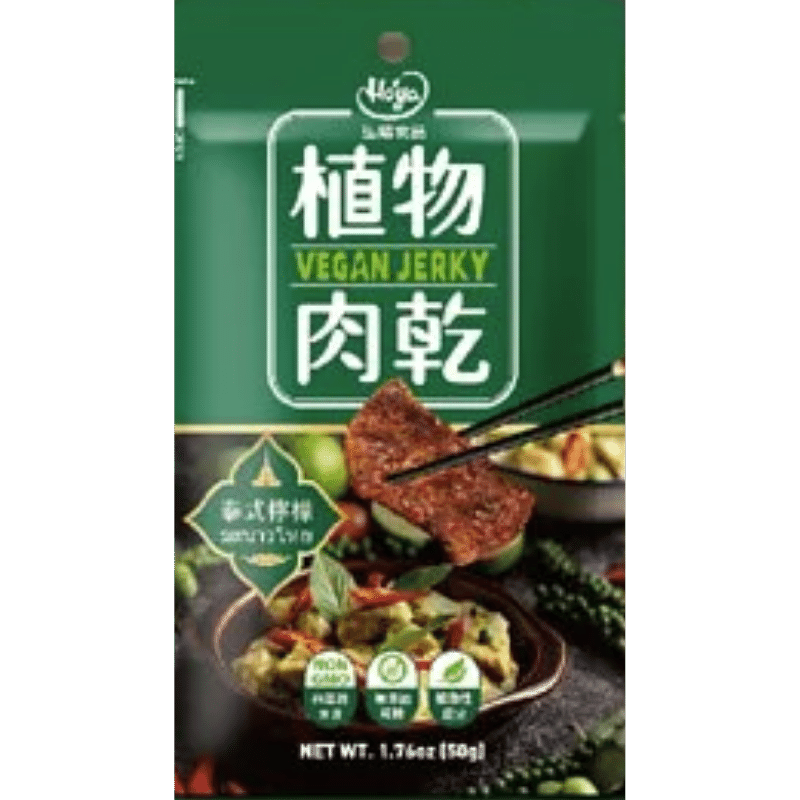 Hoya Vegan Jerky, Thai Lemon Style
About this product
Try this new vegan jerky from Taiwan! Strictly developed with non-genetically modified plant-based protein and comes with many unique flavors. Great for snacking!
Other Varieties
More details
Soybeans and wheat (gluten).
Textured vegetable protein (isolated soy protein, defatted soy flour, wheat protein, corn starch), sugar, glycerol, soy sauce, maltose, pea flour, soy oil, yeast extract, citric acid, flavor, salt, lemon leaves, black pepper, basil.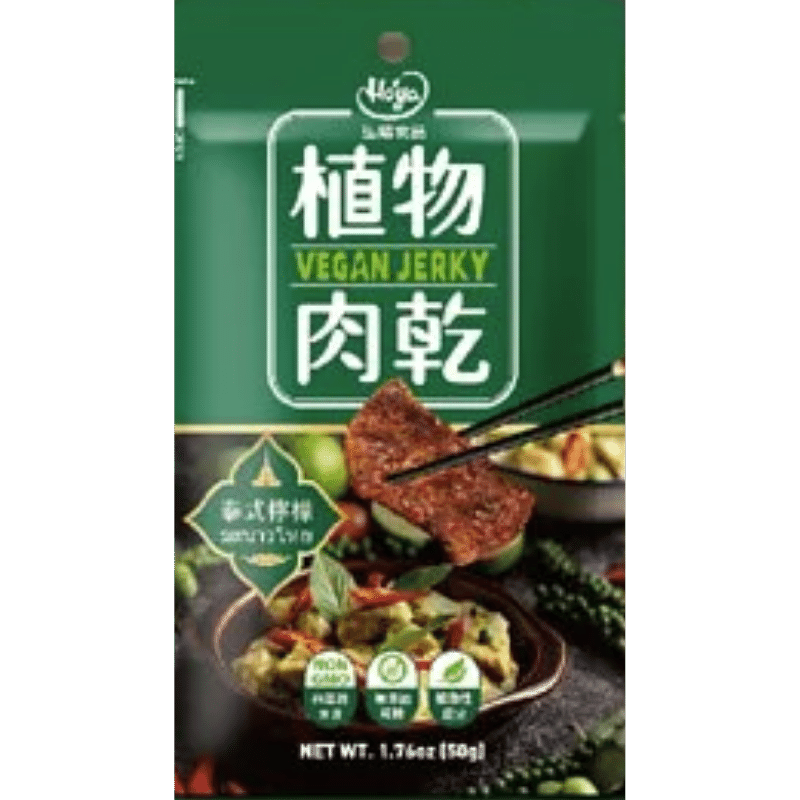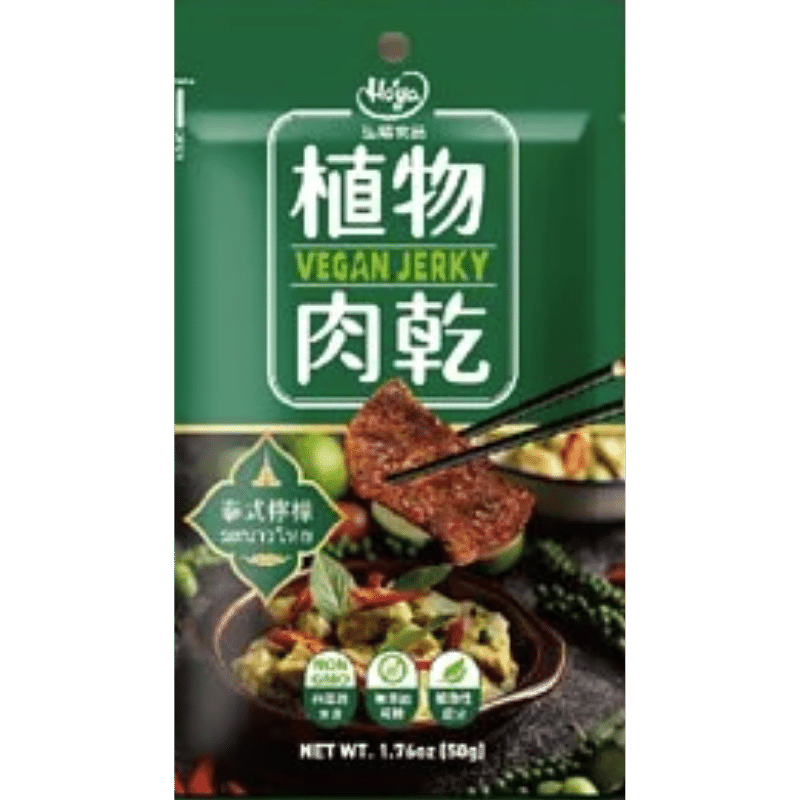 Hoya Vegan Jerky, Thai Lemon Style