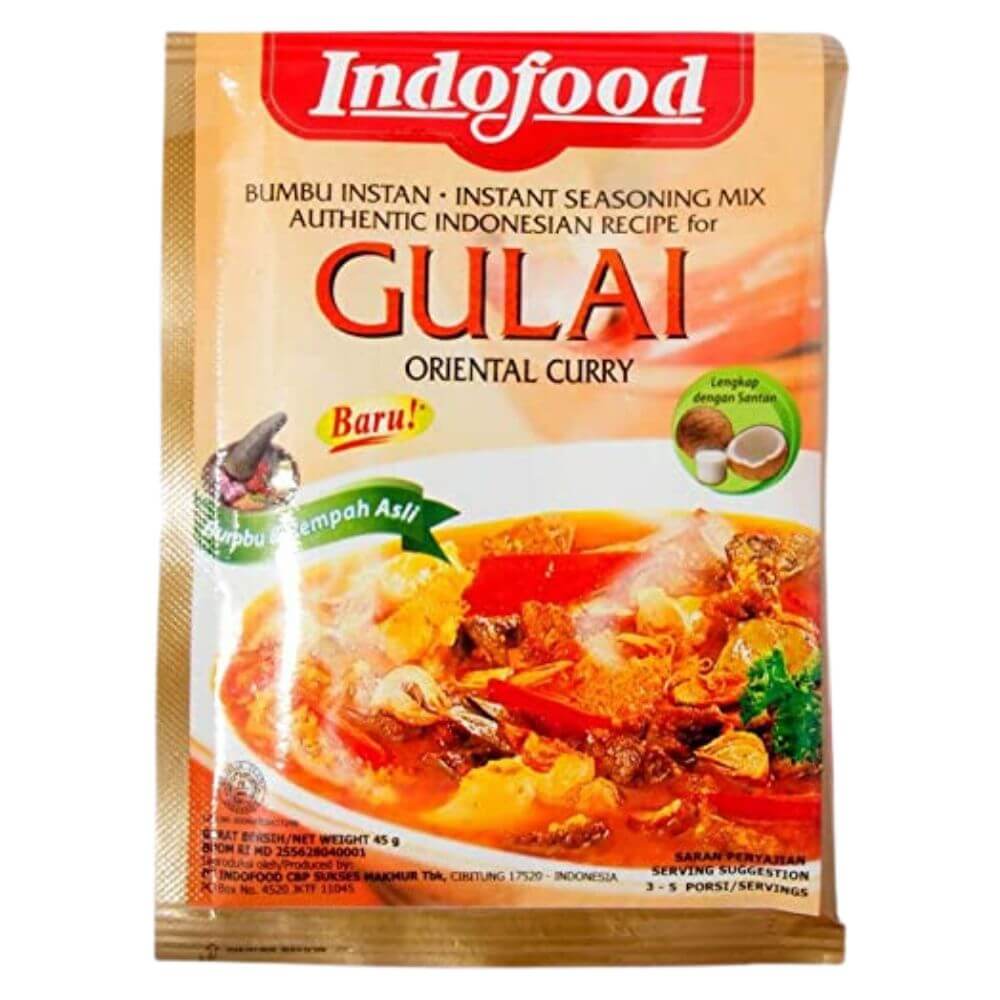 Indofood Gulai Seasoning Mix
About this product
Gulai is a spicy, rich stew commonly found in Indonesia, Malaysia, and Singapore. Gulai is often made with chicken, beef, mutton, goat meat, or fish with vegetables like cassava leaves and jackfruit.  
To make this at home, use Indofood's Gulai seasoning with your choice of protein, and cook over low heat 15-30 minutes. Delicious and easy!
More details
Treenuts (candlenut), crustaceans, fish.
Coconut milk, herbs & spices (shallot, turmeric, garlic, candlenut), water, salt, sugar, flavor enhancers (monosodium glutamate, disodium inosinate & guanylate), palm oil, chili, fermented shrimp (contains shrimp, small fish), lactic acid.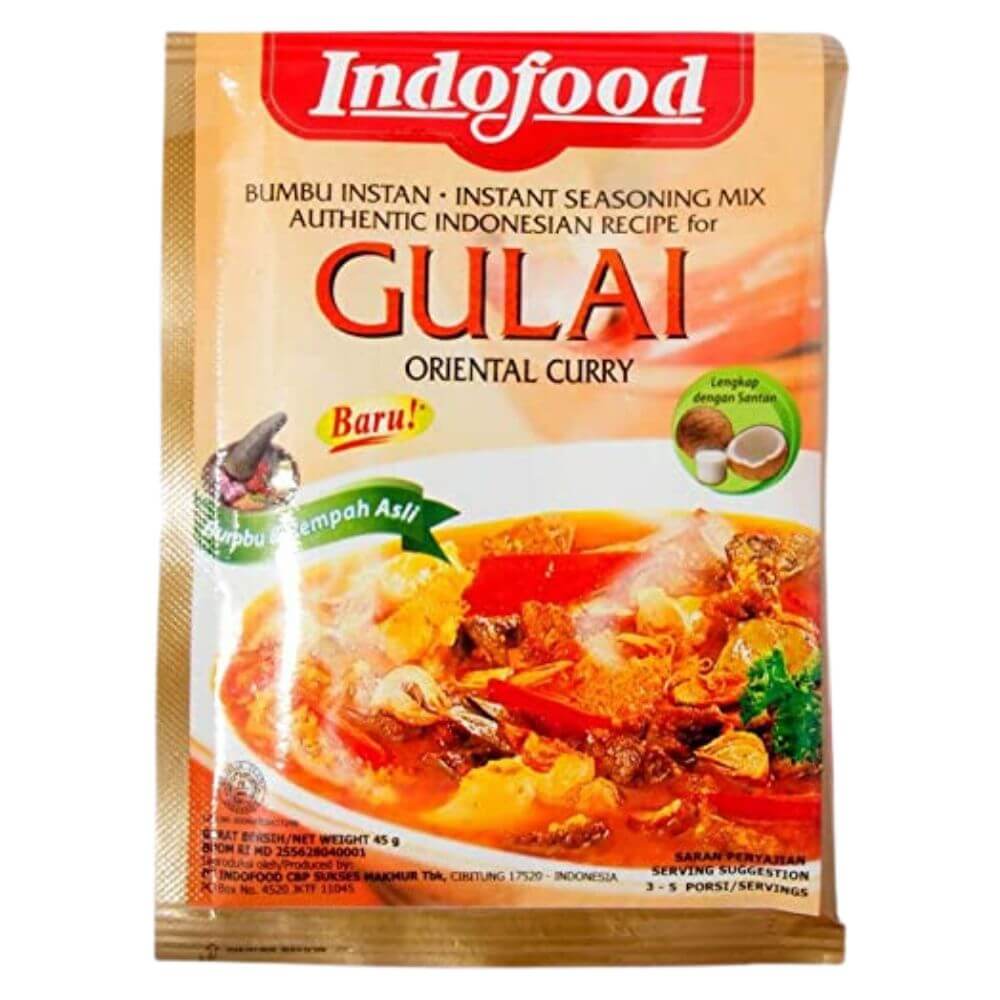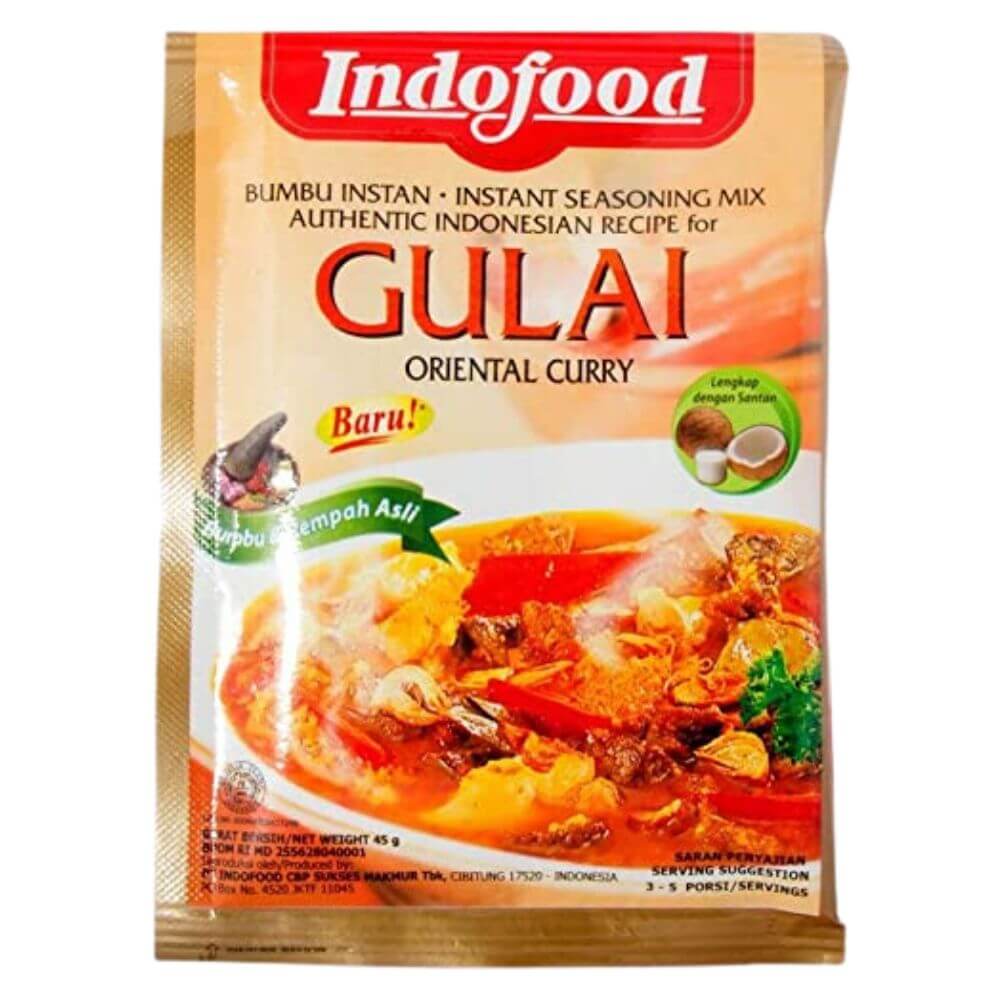 Indofood Gulai Seasoning Mix