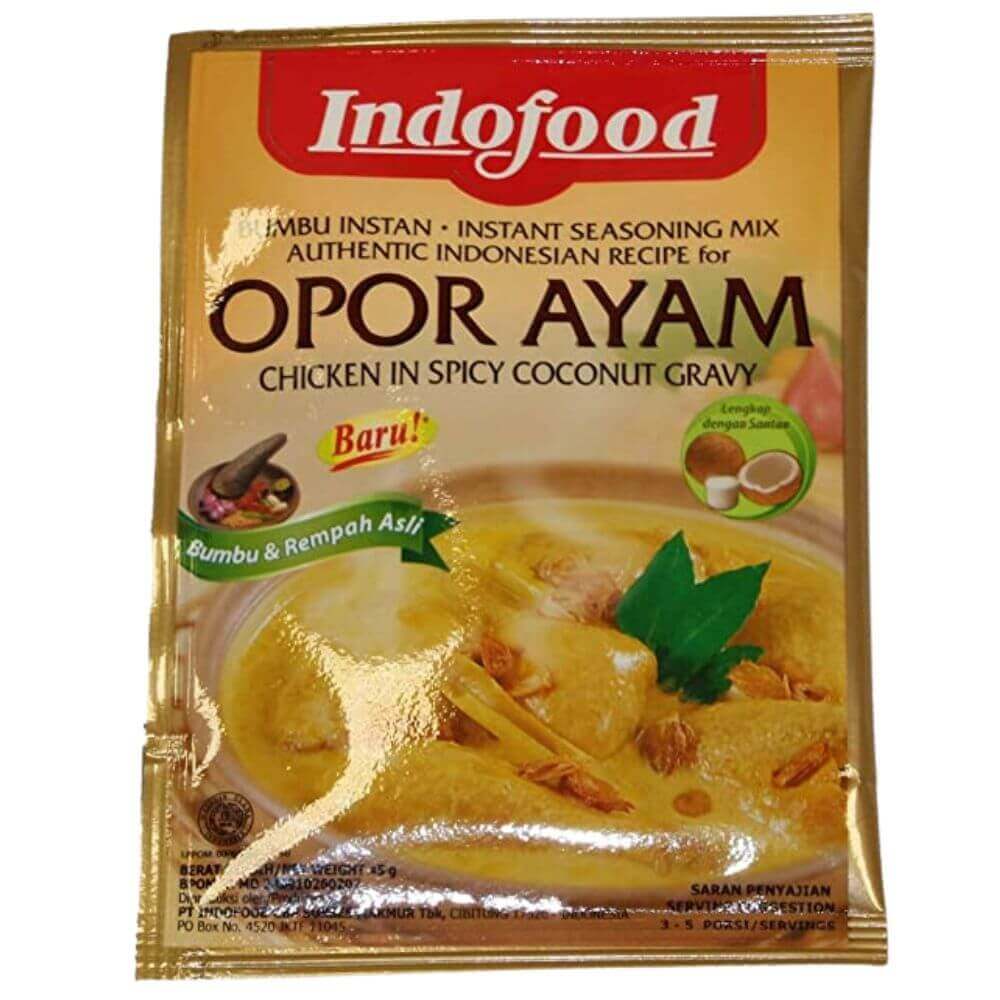 Indofood Opor Ayam Seasoning Mix
About this product
Opor Ayam is an Indonesian dish from Central Java that consists of chicken cooked in coconut milk. Using a spice mixture that includes galangal, lemongrass, cinnamon, tamarind juice, pam sugar, candlenut, coriander, cumin, garlic, shallots, and pepper, this dish is often served with rice cakes and boiled eggs during the Eid ul-FItr holiday.
Make this dish at home easily with Indofood's Opor Ayam seasoning mix! And add a side of sambal to your dish for an extra kick.
More details
Treenuts (candlenut).
Coconut milk, herbs & spices (candlenut, garlic, shallot, bay leaf), salt, sugar, water, flavor enhancers (monosodium glutamate, disodium inosinate & guanylate), palm oil, chili, lactic acid, tocopherol.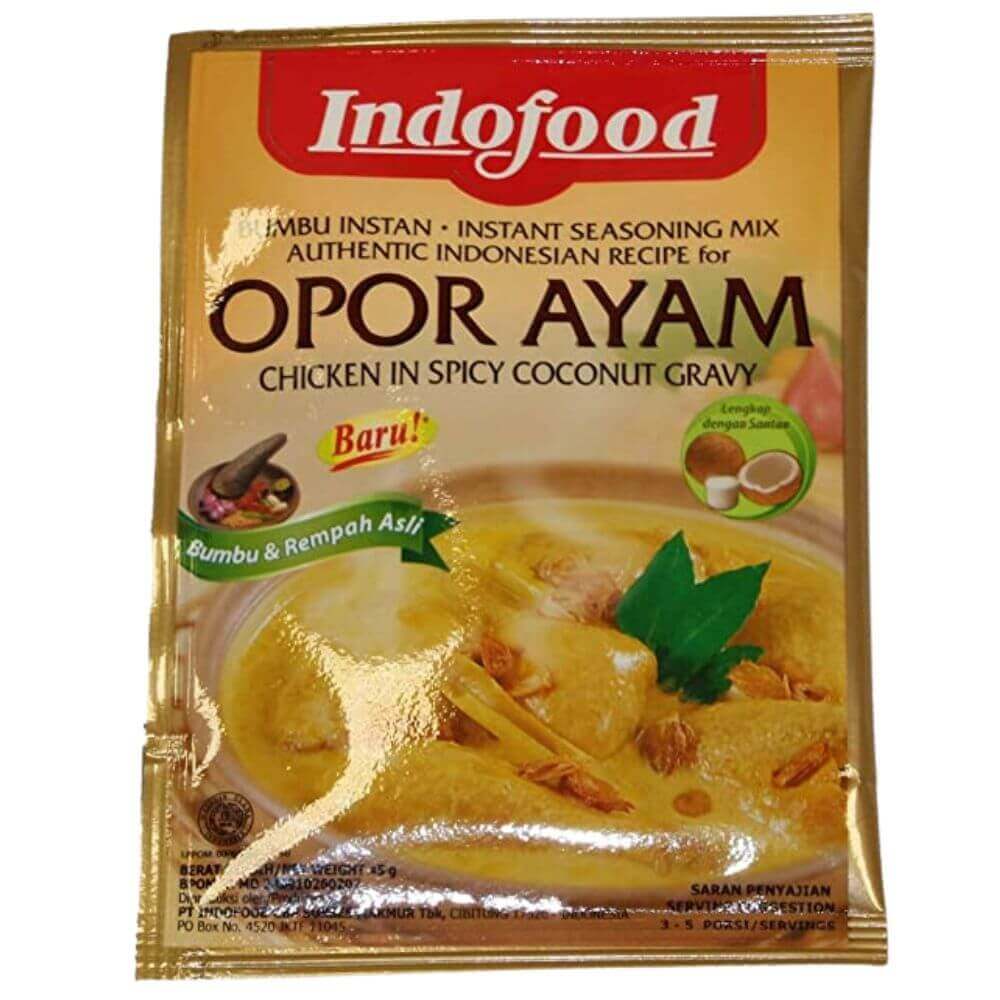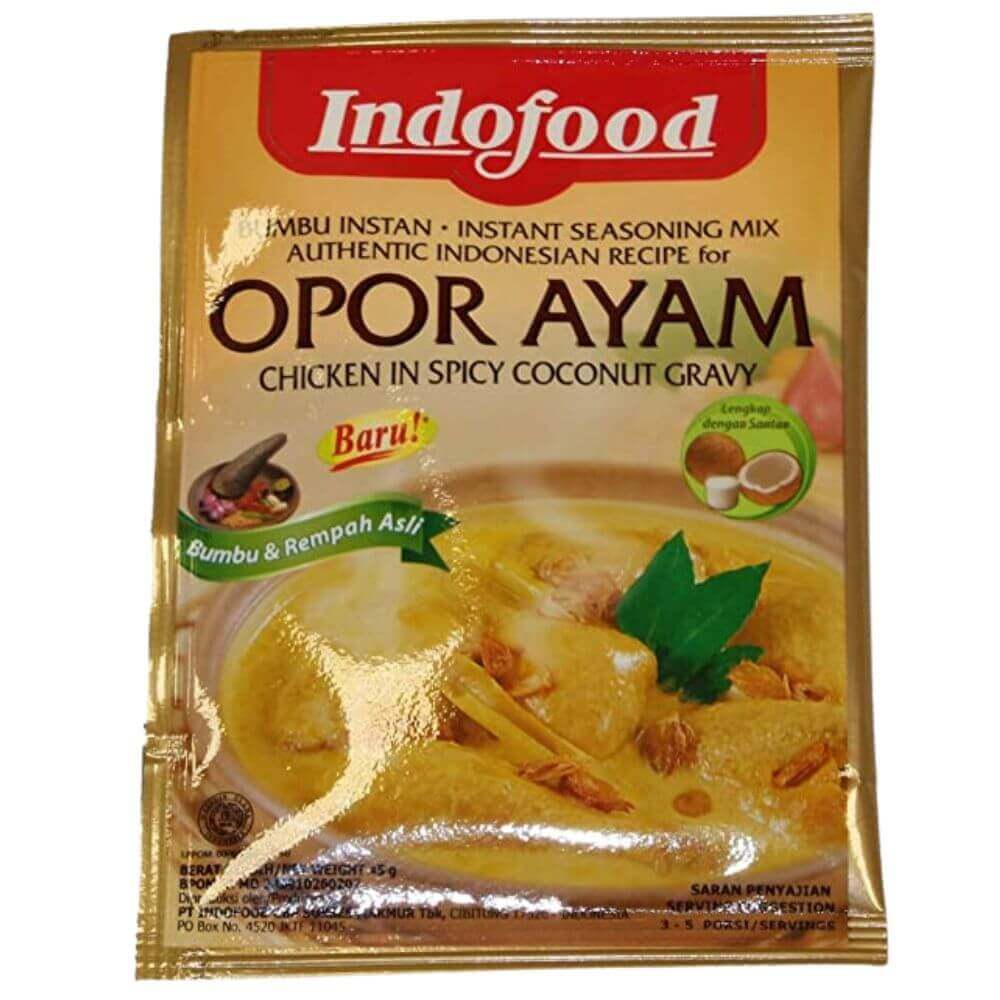 Indofood Opor Ayam Seasoning Mix