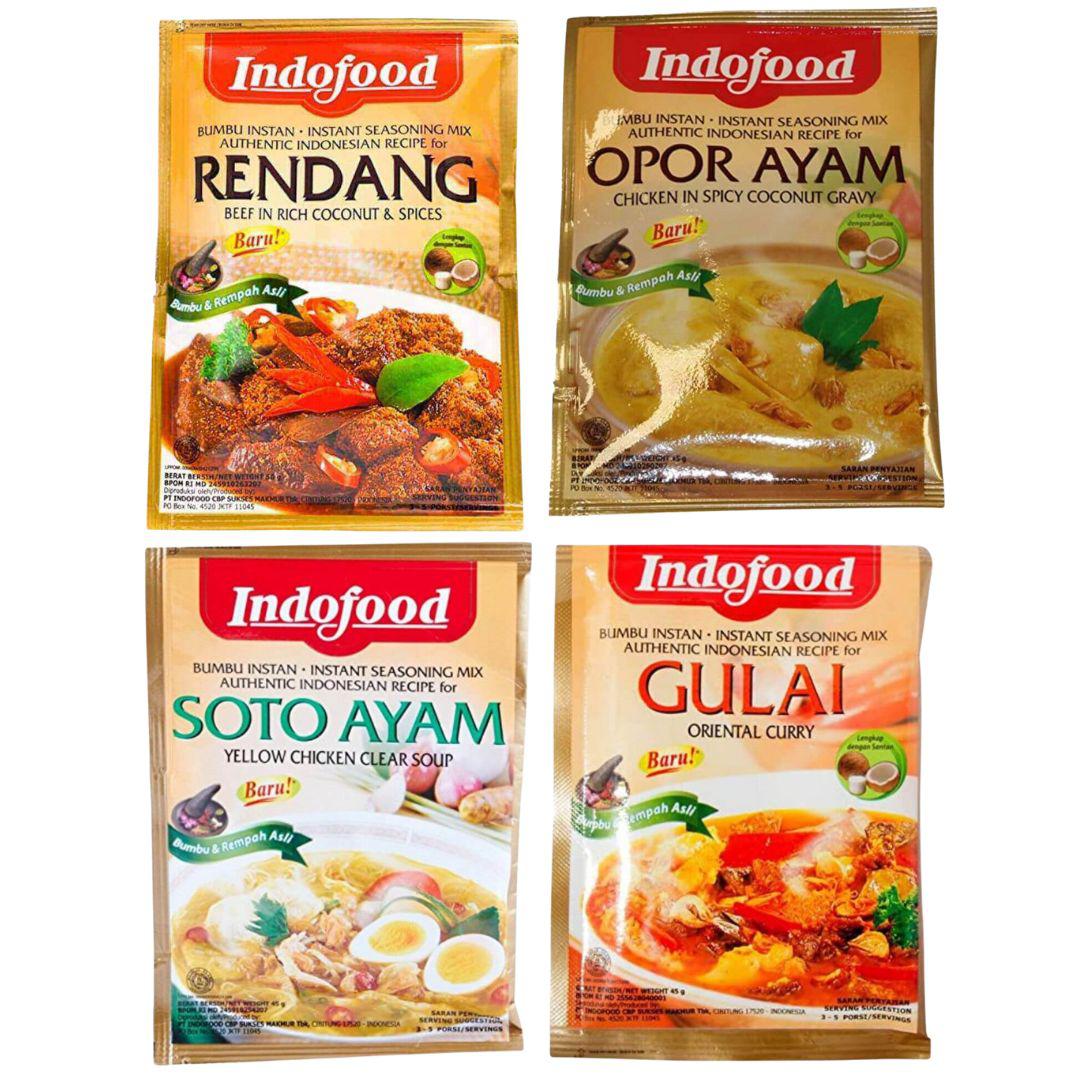 Indofood Seasoning Mix Sampler (4 pack)
About this product
Try these 4 delicious seasoning mixes! This sampler includes:

Indofood Gulai Seasoning Mix: Gulai is a spicy, rich stew commonly found in Indonesia, Malaysia, and Singapore. Gulai is often made with chicken, beef, mutton, goat meat, or fish with vegetables like cassava leaves and jackfruit. 
Indofood Soto Ayam Seasoning Mix: 

Soto Ayam, an Indonesian version of chicken soup, is traditionally made with turmeric and herbs and topped with vermicelli noodles, napa cabbage, and eggs. Use Indofood's Soto Ayam Seasoning to make this delicious dish easily at home!

Indofood Rendang Seasoning Mix: 

Officially recognized as one of Indonesia's national dishes, Rendang is a rich meat dish that is cooked and braised in coconut milk and seasoned with a tasty herb and spice mixture.

Indofood Opor Ayam Seasoning Mix: 

Opor Ayam is an Indonesian dish from Central Java that consists of chicken cooked in coconut milk. Using a spice mixture that includes galangal, lemongrass, cinnamon, tamarind juice, pam sugar, candlenut, coriander, cumin, garlic, shallots, and pepper, this dish is often served with rice cakes and boiled eggs during the Eid ul-FItr holiday.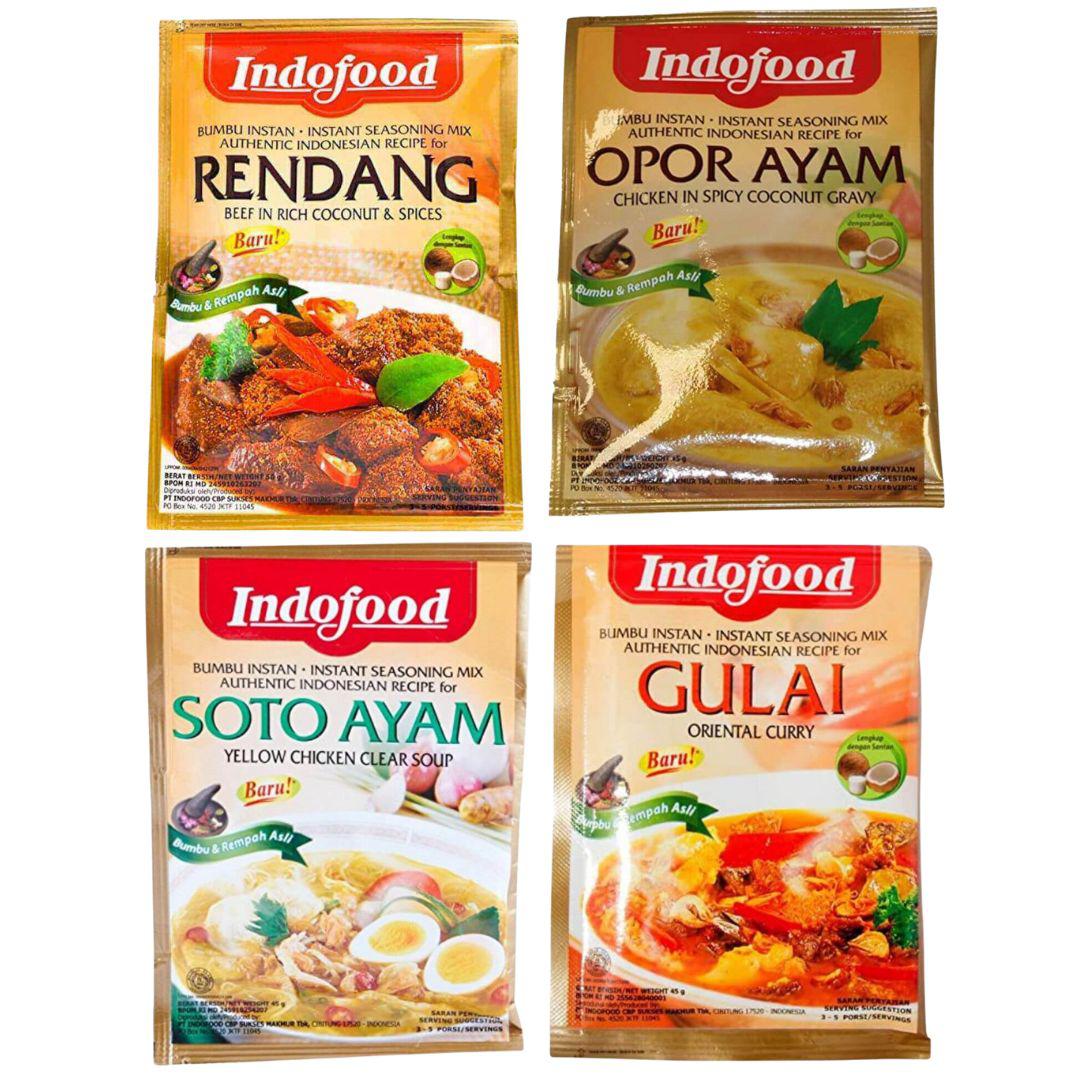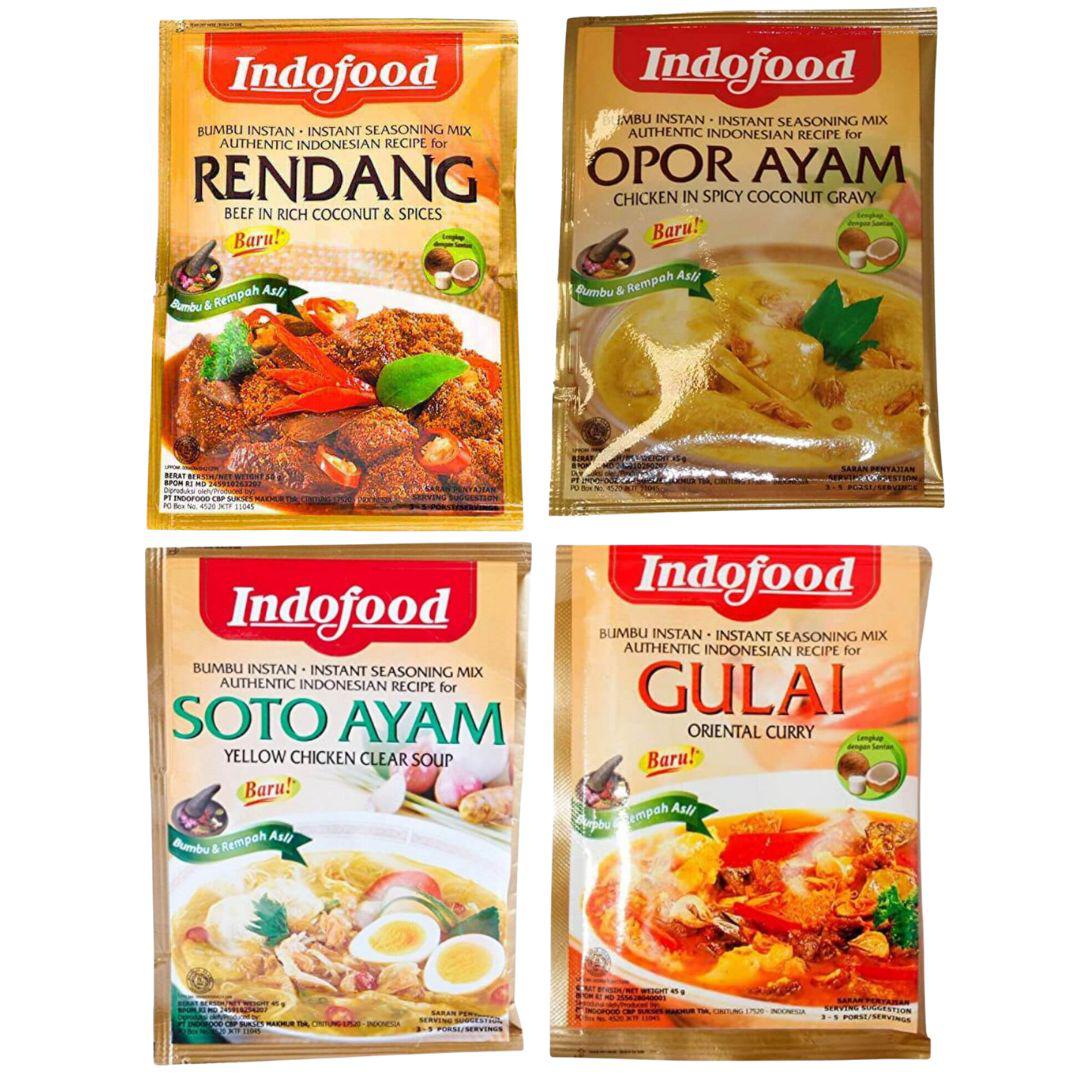 Indofood Seasoning Mix Sampler (4 pack)